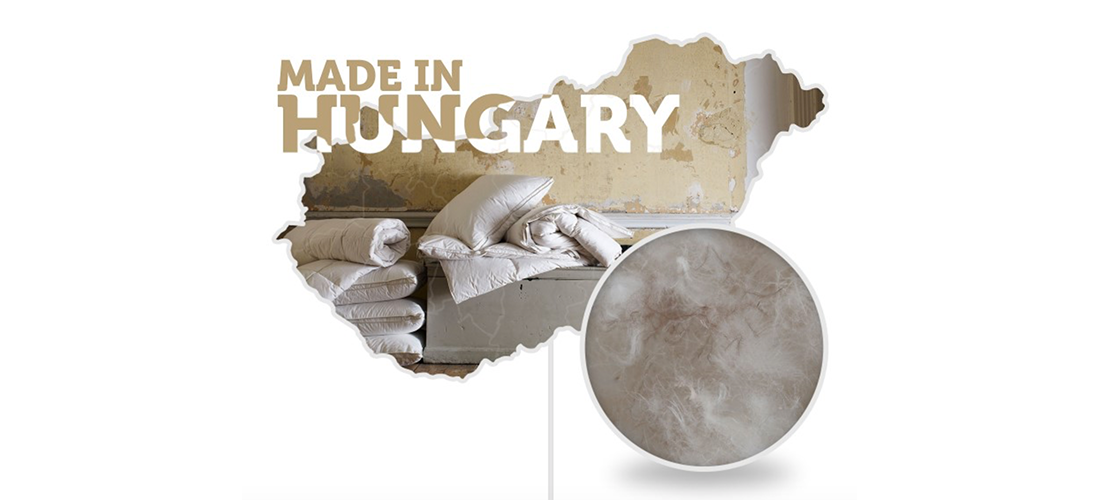 Duvets and pillows may appear to look the same, but it's the ingredients and construction that matter most. Here at Soak&Sleep, we've travelled breadth and depth across many continents of the world in search of the very best materials, to produce a range of top-quality products just for you. One of our personal favourites and our long-standing best-selling is our Hungarian range.
This range is made from naturally large, super-insulative down clusters from a family-run business who take enormous pride in the quality of their down. There's no reason why you won't want to snuggle up to these authentic hungarian goose down products.
Historically known for their authentic thermal baths and warm springs, the hungarian goose down and feather is washed in natural spring waters that are unlike any other across the globe. This is to relieve the goose down feathers of any harsh chemicals, and will also retain natural loft and quality for a very long time. With a 15 year guarantee, these naturally cleansed down products are approved by Oeko-Tex, EDFA and No-mite. So you can be sure you're sleeping under real quality
Ultimate 90% Hungarian Goose Down Pillows: Ultimate 90% Hungarian Goose Down Duvets: Ultimate 90% Hungarian Goose Down Mattress Topper with Detachable Layer: To give you a bit more insight into why we chose hungarian goose down as one of our favourites, here's a story snippet of our best-selling, authentic Hungarian range.
Chapter 1 - Ethically sourced Hungarian Down:
To begin with, our expert team scoured down the very best Hungarian fill, to ensure that we only ever buy feather and down from fully traceable, accredited and reputable sources. Chapter 2 - Wooden Sorting Machine:
Quaint and old fashioned? Perhaps, but our little factory uses wooden sorting machines to grade our down. Wood is anti-static, so the down is separated with more precision, preserving the naturally large down clusters. Chapter 3 - Thermal Spring Waters:
Thermal spas are synonymous with luxury and purity, and because we love to create the best, our Hungarian down is washed in geothermally heated spring water from a natural spring. Chapter 4 - Certified Guarantee of Authenticity:
Every one of our Hungarian duvets and pillows come with an individual certificate of authenticity, with a traceable serial number for 100% confidence you've bought the real thing. Chapter 5 - Hand Finished:
Finally, our duvets and pillows are encased in a 280 thread count cotton casing and boxed stitched, to ensure the filling remains evenly spread when it arrives at your door. So if you're impressed by the very best, then be sure to check out some of our Hungarian duvets and pillows.
Also, feel free to leave a comment below and check out our social media to let us know how you feel about our Hungarian bedding products.
Made in Hungary. Made with Soak&Sleep.