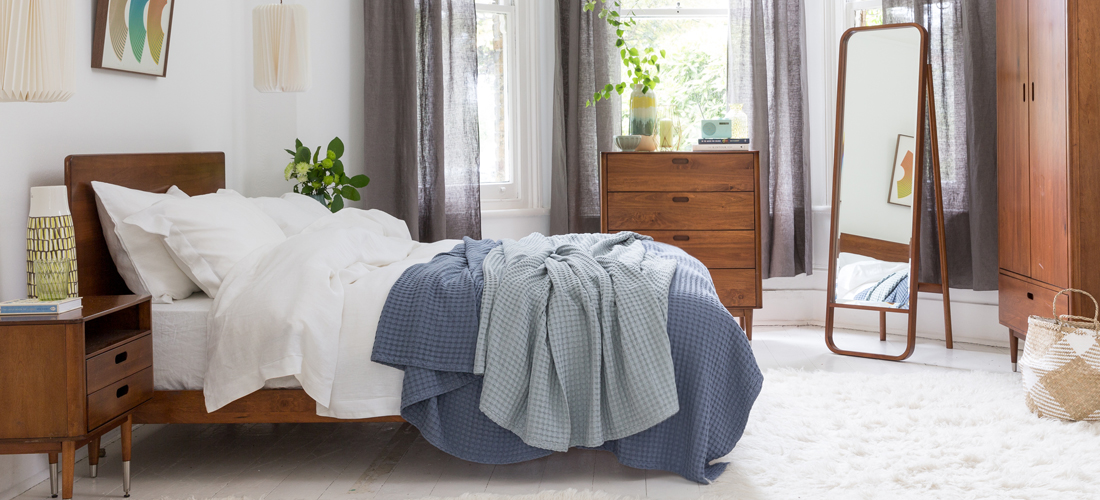 Over 13 million people rent from a private landlord in the UK - and this figure has been steadily growing since 2000. Working from home thanks to the pandemic has allowed us to move further away from our workplaces, and rising house prices means renting is the only option while we save, save, save for a deposit.
But statistics show that:
61 per cent of renters were unhappy with their homes

A fifth felt their home was too small and they wished they'd rented somewhere bigger

19 per cent say they regularly feel cold in their rented accommodation
If you live or have recently moved into rented accommodation, how can you make your bedroom feel cosy and comfortable? How can you maximise the space available? And how can you put your own stamp on a room if you can't repaint it or hammer nails into the walls? The experts at Soak&Sleep have given us their top ten hacks for making your rented bedroom feel like home, without costing the earth.
1.Non-Fixed Fixtures
There are some fixtures that you won't be able to change in your rented bedroom, like built-in wardrobes and doors, but there are a few that you can swap in to give it your personal style. Light fittings for example can be changed to your preferred look while you are renting the room and reinstalled when you move out. Brands like Pooky offer quirky styles at reasonable prices or B&Q have some budget friendly options from £25. Curtains can also be replaced temporarily and will make a big impact on the overall style of your room - consider using flat bed sheets instead of curtains if you are operating on a budget or want to match your curtains to your bed linen for a unified look.
2. Statement bedding
The bed is likely to be the largest feature in your room, so dressing it in statement bedding will make an instant impact. Consider this 200 Thread Count Spotty Bed Linen which will set you back just £61 for a duvet cover and pair of pillow cases, and refresh your bedroom instantly. Or for an even more dramatic change, opt for bold colours, like this on-trend teal French Linen.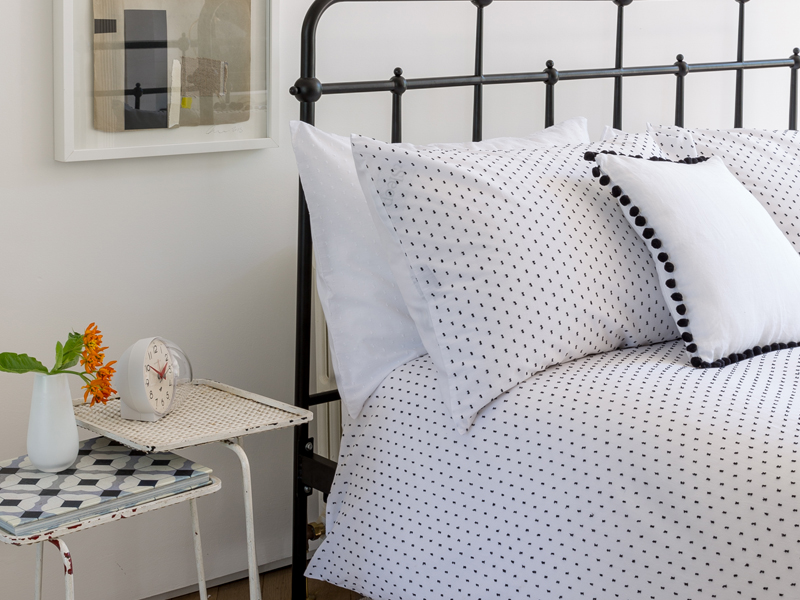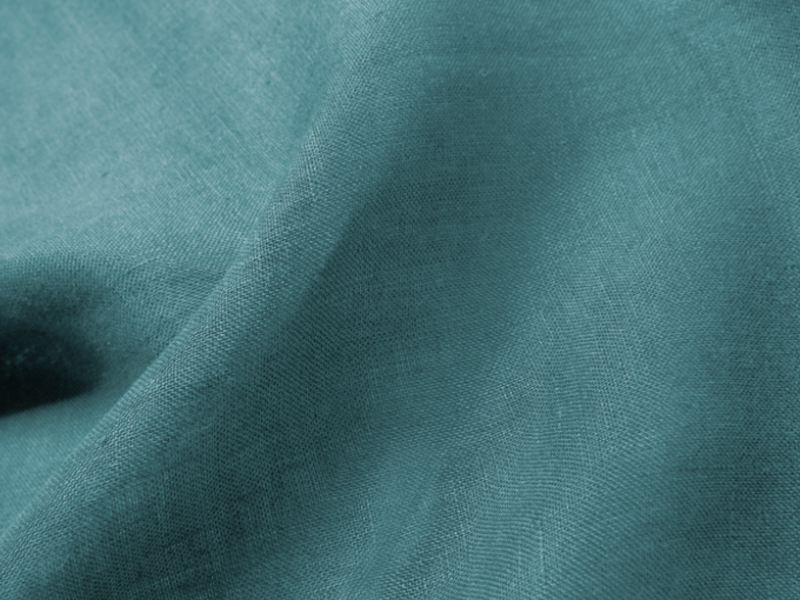 3. Picture this
If you are not allowed to put nails in the walls of your rented bedroom, you can still add art to your bedroom. Washi tape is a pretty, decorative masking tape that is easy to remove from walls. It is very durable and is a fun way to mount photos or posters onto your walls in a temporary way. Command strips are also excellent and ideal for hanging framed photos, canvases and artwork without causing damage to walls.
4. Shelf Life
If you have other decorative items you'd like to put up in your bedroom, use freestanding shelves or ladder shelves, which make great use of space, and create an interesting focal point for the room. Second hand shops and online marketplaces often have a wide range of shelving which can be freshened up with a lick of paint to create a unique piece of furniture for your rented bedroom. A bookshelf can also be a great way of dividing a room if you are working from home and using your bedroom as an office.
5. Build on the bed!
Adding throws and cushions to your bed is another way to quickly update and refresh the look of your bedroom. Blankets like this duck egg pure wool throw, costing just £56, add layers to your bed to create interest and a pop of colour to bring the room to life. Add a couple of cushions to complete the look.
6. Pull the rug out
Rugs can really pull a room together and make it feel much cosier. They will also protect the flooring of your rented space, so you are more likely to get that deposit back at the end of your tenancy. Go full size to the edge of the walls if you are trying to hide a 70s style shag pile carpet, or use a smaller rug to create a point of interest in your rental room. Flat weave rugs are a budget friendly option and are available from lots of retailers starting from about £15.
7. Green fingers
Bringing greenery into your room is a surefire way to freshen up the look and bring it to life. The trend for plants in the bedroom has been around for a couple of years now and you can buy inexpensive potted plants everywhere from your local garden centre to the supermarket. Faux plants are also popular and good for those who are not so green fingered.
8. Storage solutions
One of the simplest ways of making a room feel like your own is to make sure everything is unpacked and put away in the right place. This will also make the room feel bigger. Look for clever storage solutions like divan beds with drawers or sliding boxes which fit under your bed. Baskets are having a moment and are also an inexpensive way of putting your clutter away.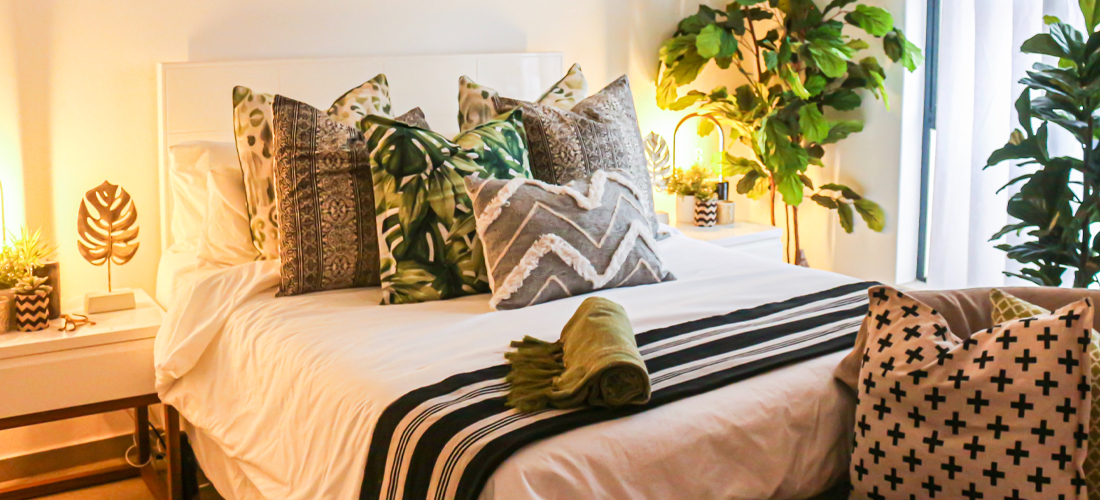 9. Upcycle your life
Create individual pieces for your bedroom by giving your own furniture a revamp with a pot of paint, or patterned vinyl. These cost approximately £20 per roll so are extremely budget friendly. If you have lovingly restored a piece of furniture which now features in your bedroom, this will definitely make it feel more like home.
10. Room to breathe
Your bedroom should be a haven where you can relax, even if it is a rented space. If you are working from home, try to create a distinct working area so that you can walk away from it at the end of a working day. Voile curtains can help divide the space or create a working corner which feels separate to the rest of your room.
Got any more tips for making your room feel like your own? Add them to the comments below.