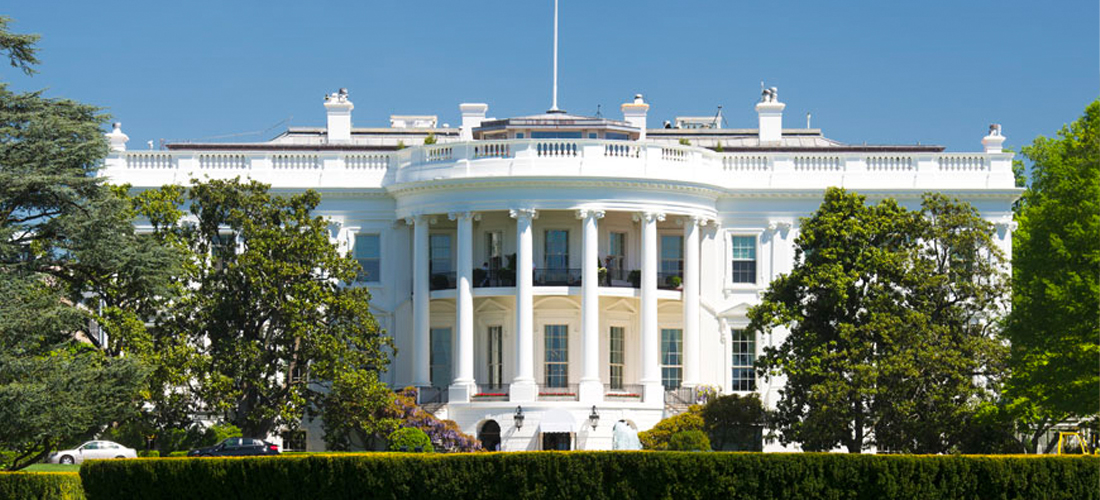 You can tell a lot about someone from how they keep their home. From dust-free surfaces to meticulously arranged furniture and crazy custom made duvets or pillows, the telling signs of someone's personality and lifestyle are often visible in their living space.
Take a look at Lifehacker's piece on famous offices, for example. It's amazing how similar people's working spaces are to the results of their work – Steve Jobs' minimalist living room, Pixar's chaotic village-style workspaces, and Al Gore's ultra-busy cluttered office space each telling us something unique about them.
This time, we've looked at something different: the bedrooms of the famous, influential, and historically important. From world leaders to rock stars, these ten beds and bedrooms were all home to some serious ideas – and if recent science is to be believed, some revolutionary creative output.
Here we have it…8 famous beds and bedrooms…
John & Yoko Protest Bed
Image from Pinterest
At the height of the Vietnam War, John Lennon and Yoko Ono decided to fight for peace in a slightly unusual way: by refusing to leave the bed. The well-known ex-Beatle and his avant garde wife encouraged others to do the same, leading to a great deal of media coverage and several 'bed-ins' across the globe.
Nowadays, the famous protest bed is housed in Amsterdam's Hilton Hotel, in a suite reserved for die hard Beatles fans and guests looking for some quirky historical significance to their holiday. While far from cheap, the suite attracts plenty of visitors annually – itself one of the most well-known musical attractions in the city.
Winston Churchill's Bedroom Bunker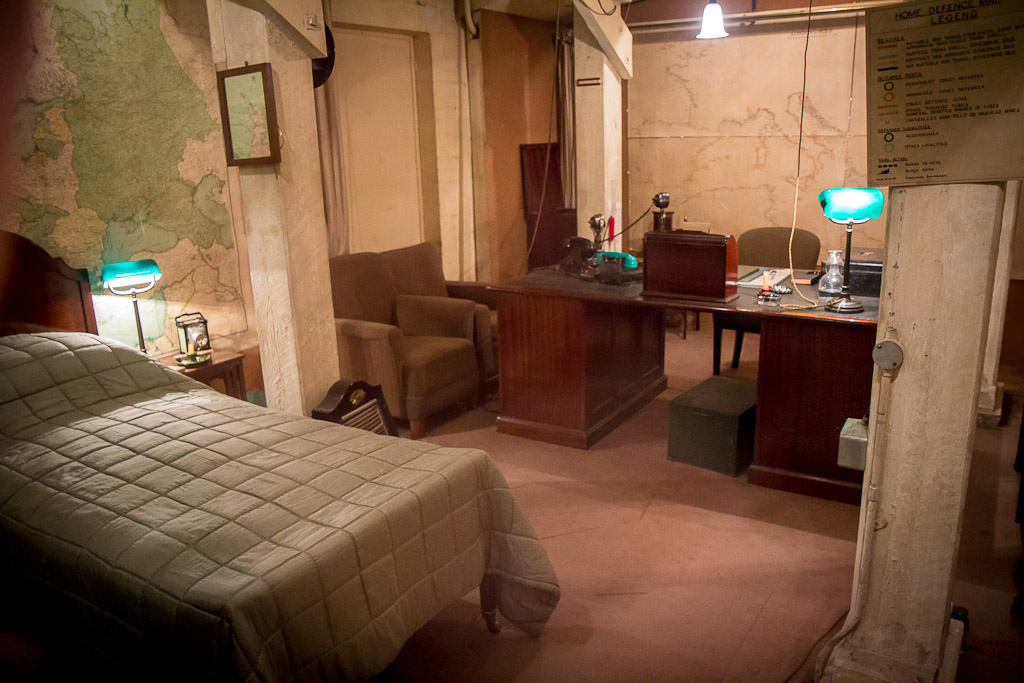 Image from Time Travel Turtle
Some claim Winston Churchill won the war while drunk. Others claim he did it from his bed. Whichever is accurate – and those close to the Prime Minister believe both could be accurate – the well-known Prime Minister didn't exactly value comfort and luxury highly. His private bunker in London housed a relatively Spartan living area, complete with a small single bed for the Prime Minister.
While Churchill lived in numerous residences throughout his term, this London bunker is one of the most famous. Now open to tourists as part of the Churchill Museum, the private bedroom is one of several rooms available to view, including cabinet war rooms and insulated security bunkers.
Van Gogh's Crooked Bed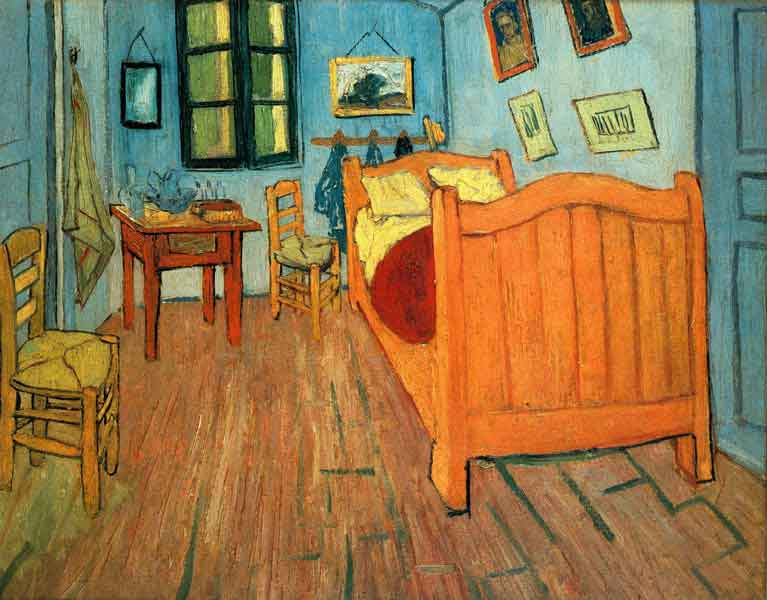 Image from Wikipedia
Vincent Van Gogh's portfolio includes some seriously famous pieces, but this first edition of his 'Bedroom in Arles' painting is one of the legendary artist's most celebrated pieces. A perspective painting of his own crooked bed, the 1888 painting was recreated by Van Gogh in three different editions.
Today, there's little chance of seeing Van Gogh's own bedroom. However, serious art fans are welcome to view the paintings on their own. The first version is housed in Amsterdam, the second in Chicago, and the third in Paris. All are slightly different – distinguishable by the hanging pictures to the right of Van Gogh's bed.
Jackie Kennedy's Famous White House Bed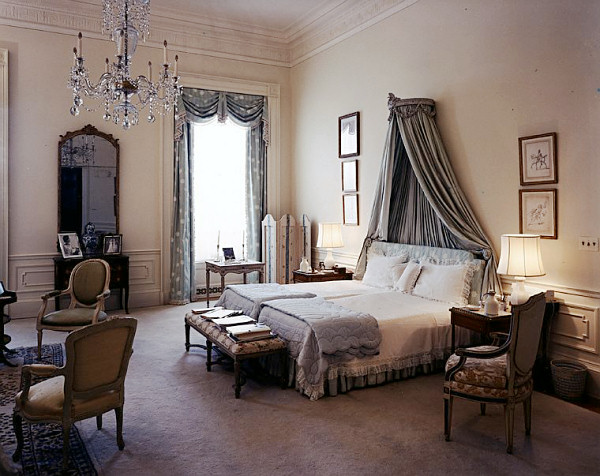 Image from White House Museum
The Kennedy White House was renowned for style, and the young First Lady Jackie certainly didn't disappoint. Removing every trace of 1950s conservatism from the White House's interior, Mrs Kennedy turned the formerly stale second bedroom into something a little more interesting.
While clearly a product of the 1960s, Jackie Kennedy's master bedroom could quite easily find itself in the pages of a design magazine today. From the classy décor to the giant bed itself, it's difficult to fault this bedroom, especially in a residence known for somewhat stale 'classical' decorating.
Evan Williams' Penthouse Bedroom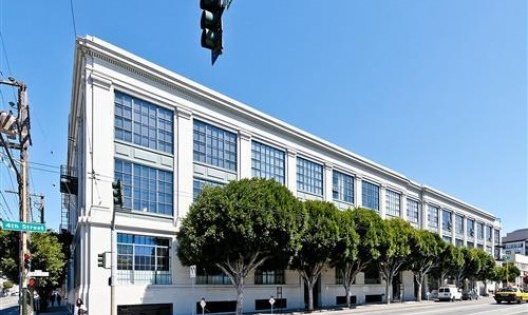 Image from Digital Trends
The millionaire founder of Twitter, Evan Williams certainly had style on his mind when decorating this San Francisco penthouse. Valued at well over £1 million, the rooftop apartment houses some seriously impressive furniture, including this chic and impressive bed.
Beyond the throw pillows and plush decorating, this bed appears to be home to some serious creativity and business savvy. Williams has founded three successful companies – Pyra Labs, Blogger.com, and the ultra-popular Twitter service.
Elvis Presley's 'Hamburger' Bed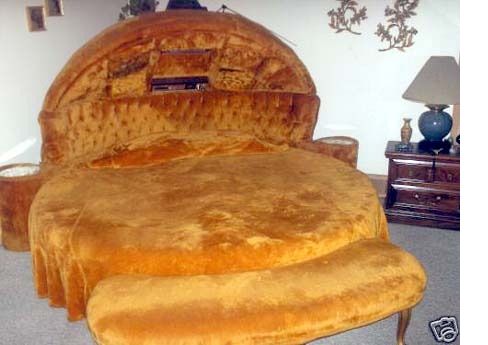 Image from Pinterest
Visitors to Graceland are greeted by halls of Elvis Presley memorabilia, some of the artist's famous rock songs, and of course, a trip through the King's house. From the built-in bowling alley to Elvis's huge personal record collection, there's plenty to see in the King of Rock and Roll's lifelong residence.
Including this bizarre hamburger-shaped bed. Designed in the early 1970s – known to some as the decade that style forgot – this circular bed couldn't exactly be described as stylish. However, it certainly fits in with Elvis's personal style – the King was known for his eccentric personality and huge appetite.
Sir Elton John's Neon Bedroom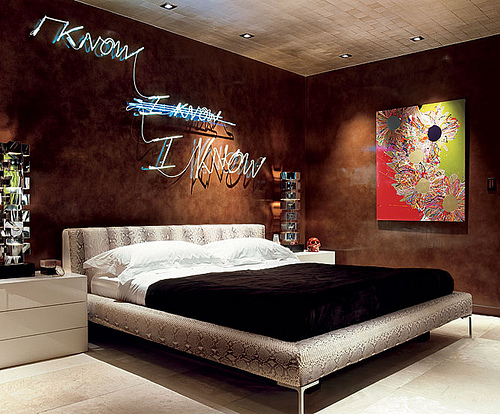 Sir Elton John's personal and financial excess has been well documented, both by the mainstream media and the musical press that followed him throughout the 1970s and 80s. His Beverly Hills apartment however, is styled slightly differently from his English mansions and Atlanta home.
Above the glam rock superstar's bed is a full neon sign, projecting messages onto the room's many paintings and artistic pieces.
We'd like to think that Elton sleeps with the neon lights switched off, but knowing his reputation for excessive spending, cutting down on the electricity bill probably isn't a major priority.
Barack Obama's Guest Bedroom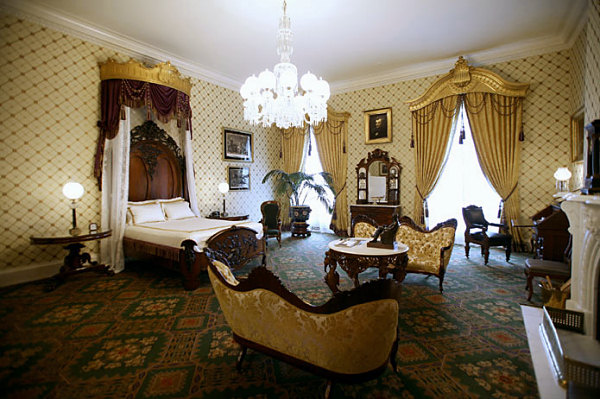 Before being elected as President of the United States, Barack Obama had expressed disapproval at the inclusion of a large TV in the White House's famous Lincoln bedroom. Lo and behold, just over three months after his election the TV was removed and replaced with a bookshelf of Lincoln's favorite texts.
While this isn't the President's own bed, it is the bed used for special guests to the White House and visiting international leaders. The classical styling may not be quite as elegant as Jackie Kennedy's master bedroom, but the Lincoln Bedroom is indeed one of the world's most important and well-known beds.
Have you heard of any other amazing famous bedrooms – we would love to a peek! Share it with us!