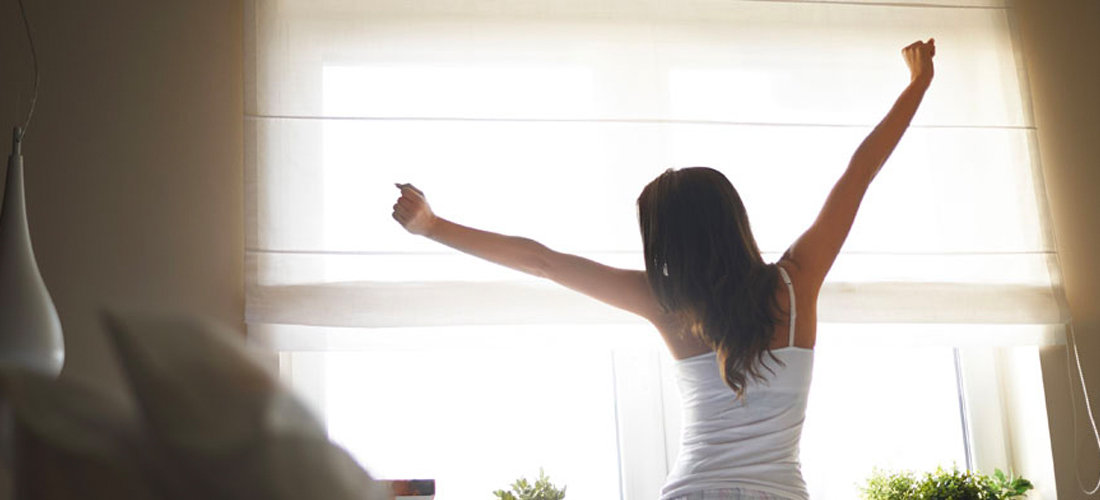 Fluffy pillows, a cosy duvet and a fuzzy personalised robe make your bedroom the ultimate place to relax, rejuvenate and indulge in some much-needed 'me time'!
You may not know but there are easy tips and tricks to ensure you're getting the best night's sleep possible. Here at Soak&Sleep we have pulled together our best tips to ensure you fall into a quality slumber.
Keep a regular routine. Train your body to know that night time is for sleep and day light marks the start of your day! Strengthen your body clock by going to bed and waking up at roughly the same time each night and day.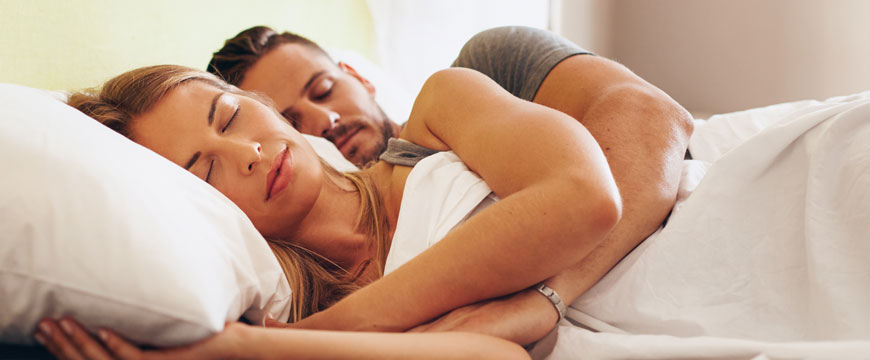 Switch off. We all know it can be a difficult task to stop scrolling through Facebook or Twitter on your iPhone or iPad. Consider switching off when it's time for bed! Phones, tablets and TVs emit light and sounds, which can disrupt your sleep. Opt for a quick read of your favourite magazine instead!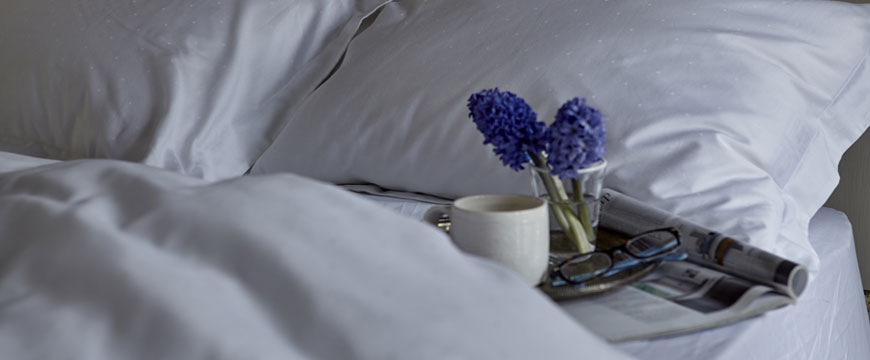 Remember to switch off!
Don't worry, be happy! After a long, stressful day you may be tempted to dwell on long to-do lists and negative thoughts – don't do it! Focus on the cosy and comfy essence of your bed. You deserve to relax and rest for the day ahead!
Keep active. An evening walk is just what you need to tire your body out before catching some Zs leading to a deeper sleep. Make the most of the bright spring evenings while you can!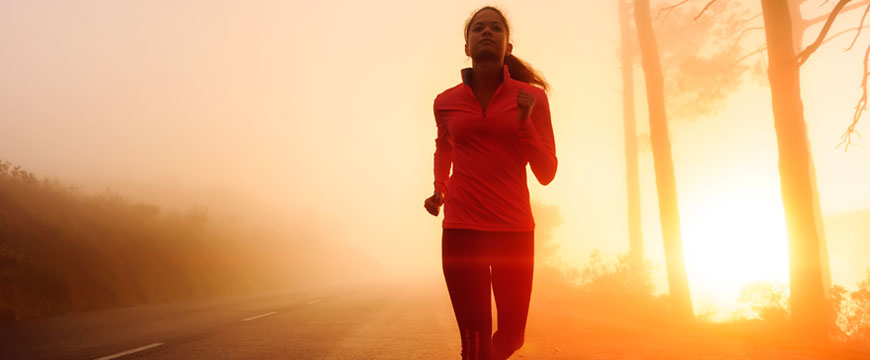 Keeping active during the day will help you switch off at night!
Keep neat and tidy! Be mindful of where you leave your belongings. A neat and tidy room will aid relaxation and create an enjoyable sleeping environment.
A mattress fit for a king or queen! Do you prefer a firm mattress or a cloud-like topper? Either way be sure your mattress, topper and duvet make you feel comfortable and relaxed! If you think you need some extra fluff to get your best night's sleep, look to feather and down toppers, memory foam or goose down pillows.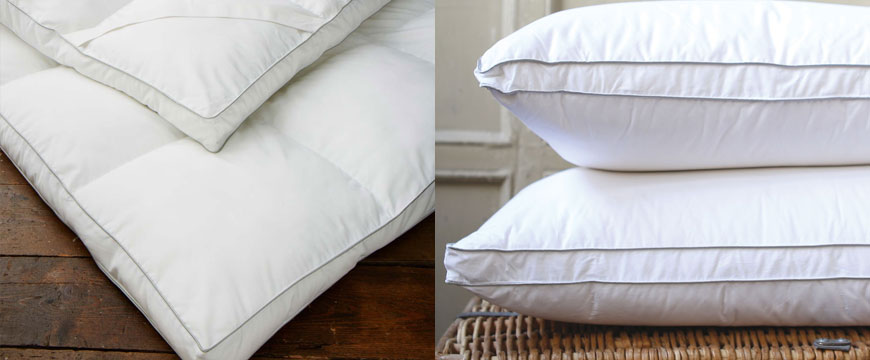 Keep comfy!
Get cosy! Pair an incredibly comfy silk tee and shorts combo or a cotton flannel PJ set with a luxury bathrobe for pyjamas for a breathable and comfortable ensemble!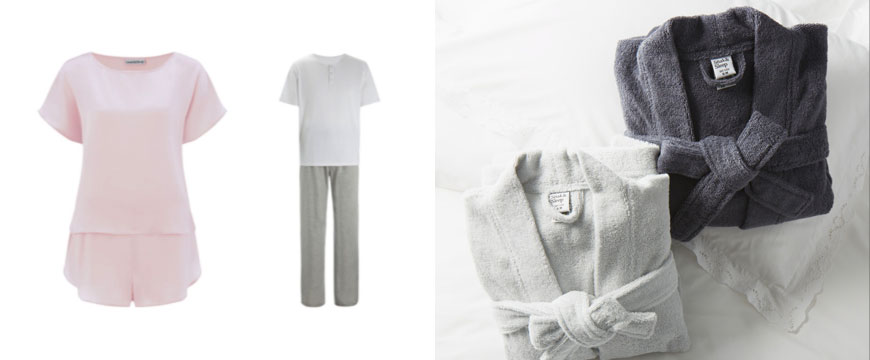 Beautiful pyjamas and dressing gowns are ideal when trying to get comfy!
Sleeping beauty mask. We all welcome sunshine throughout the day, but a bright bedroom can often wake us up prematurely. Try an eye mask to block out the light to get uninterrupted quality sleep.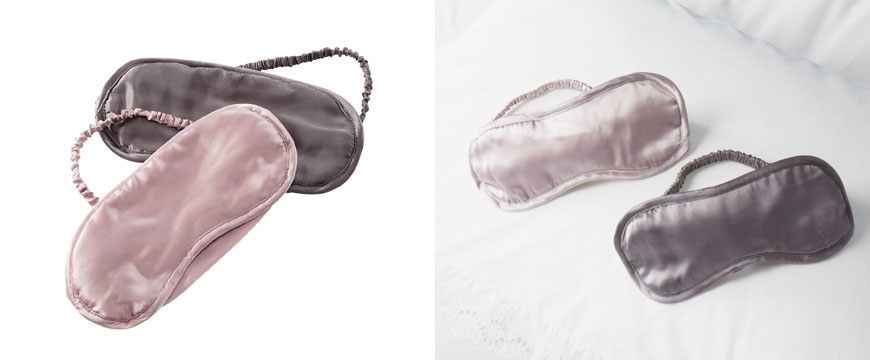 Beautiful silk eye masks to block out the light!
Adopt these quick and easy tips to sleep your best to feel well-rested and ready to conquer anything life throws at you!