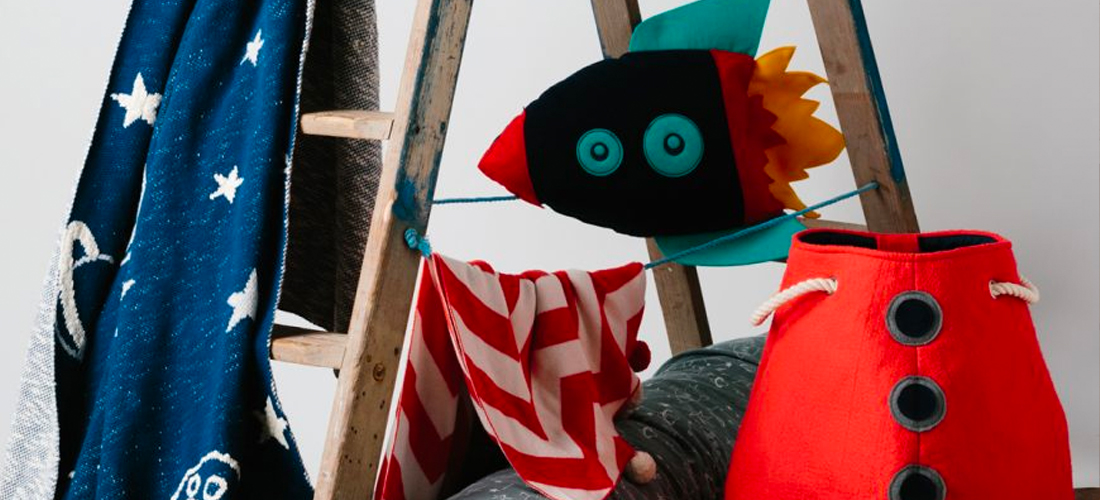 We hope you're as excited as we are to welcome our new Kids ranges to Little Soak&Sleep. We've loved hearing all your lovely comments on our last blog, it looks like our Magical range is going to be a big hit for all the magical princess bedrooms. This week we're heading out of the Magical land and far far away…to space!
3,2,1 we have lift off…of our new Dark Space Kid's range. This bed linen is quite literally, out of this world. The amazing designs are unique to Soak&Sleep to help transform your little one's bedroom into a sleepy space station. In this range we're giving you an extra treat, two types of bedding set designs to ensure every space explorers needs are met. The first is our Dark Space bed linen, a deep blue dream with beautifully illustrated space essentials, a colourful rocket and alien sidekicks. The reverse is a vibrant red, for when your adventurer is tired of their space mission.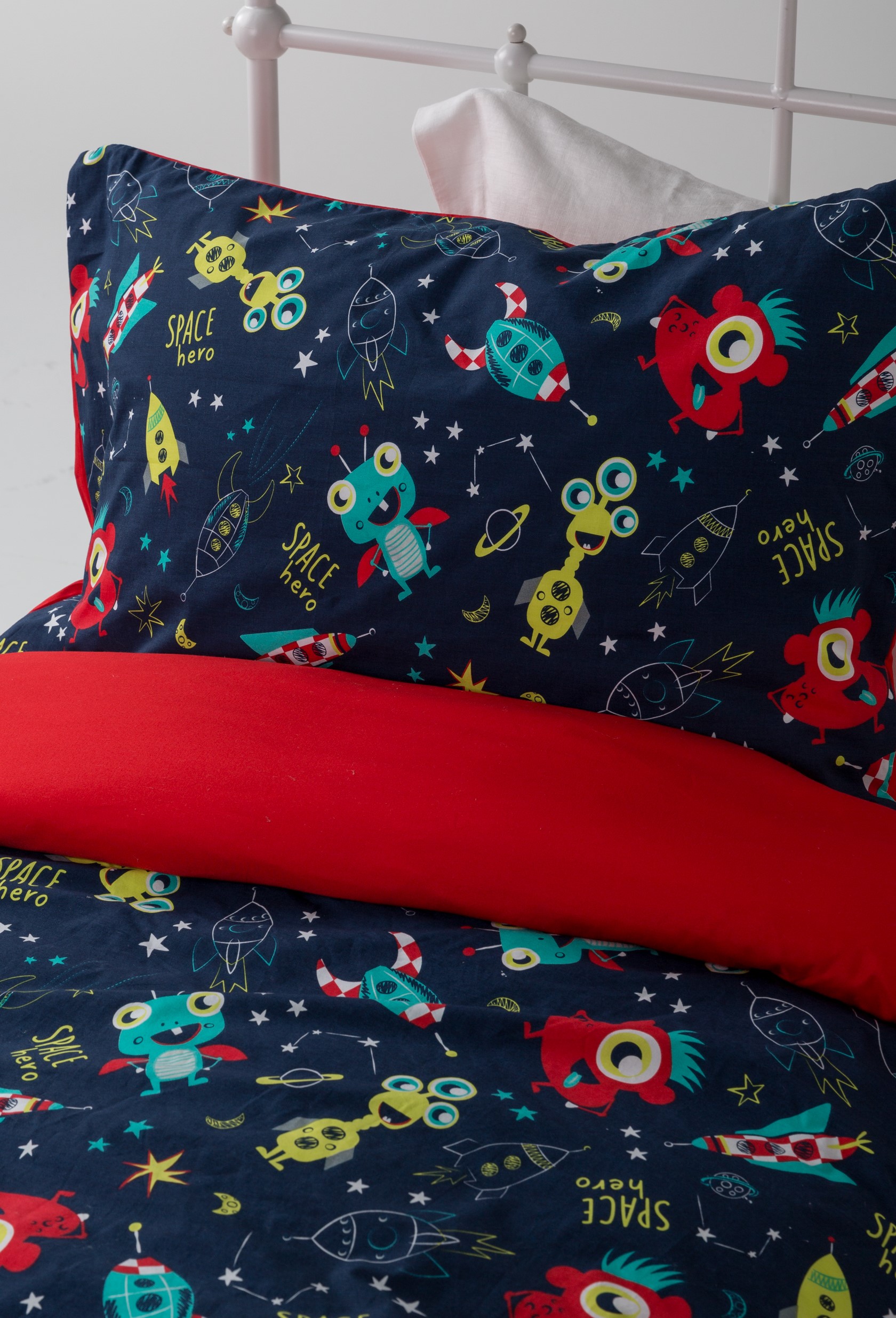 Our other bed linen set in this range is our Rocket Bed Linen, a more neutral style which can even suit the big kids! (Our content manager can't wait to get her hands on it) This bed linen has a grey base, with a stylish unique design printed in white. If it's the big kid look that you're after, pair this Rocket Bed Linen with our 100% pure French linen colours to give that kiddy yet chic look. Both bed linens in this range are 100% soft cotton to give a fresh, comfy feel at bedtime.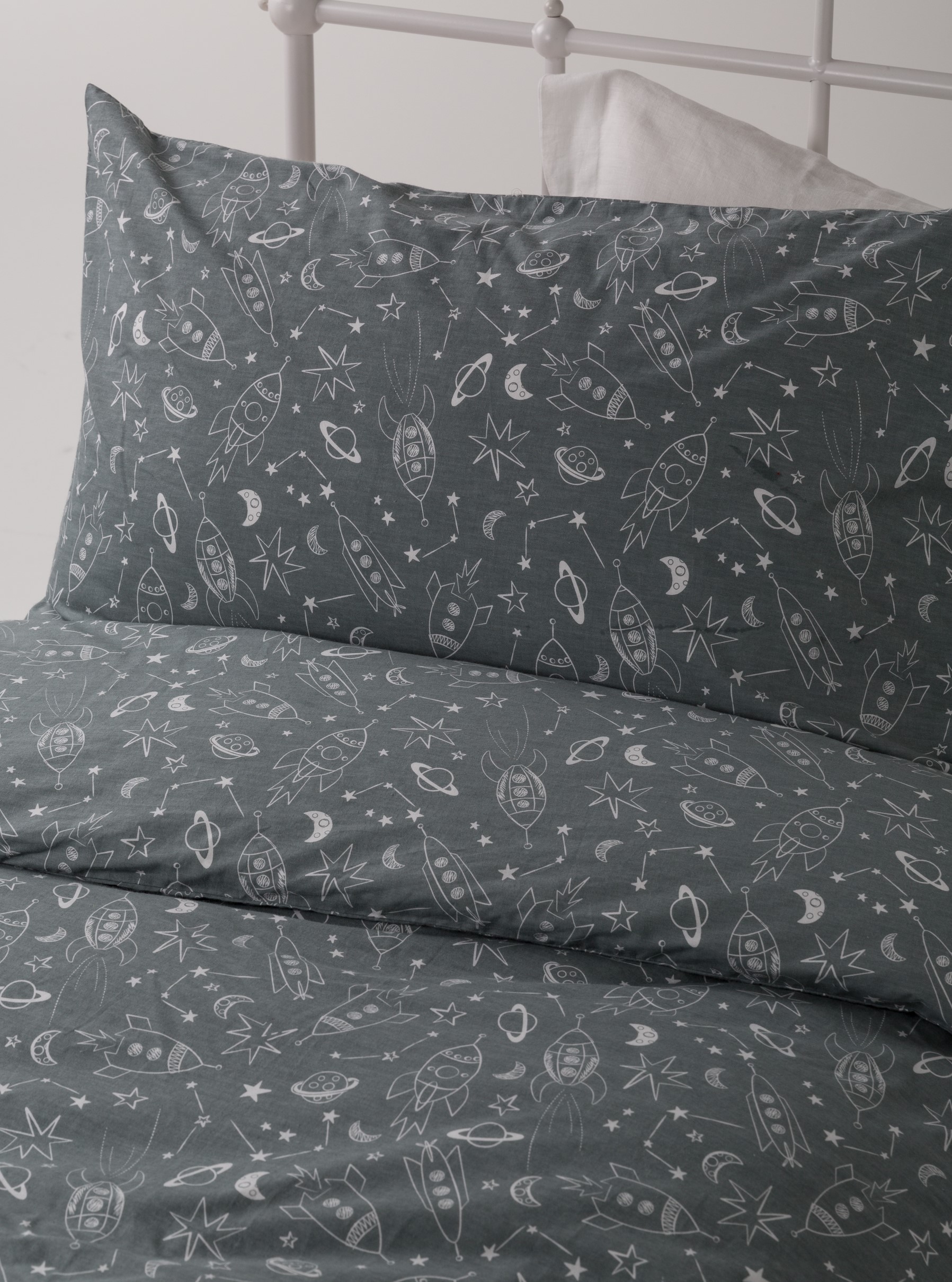 We all know space isn't the warmest, so to keep these space themed rooms feeling cosy and warm our Knitted Space Blanket can do just the job. This dark blue blanket is made from 100% pure cotton to ensure extra snug nights. The design matches both bed linen sets allowing your little astronauts to dream amongst the stars.
A good astronaut is nothing without a Rocket, so this look would be incomplete without our perfect sleeping partner, the Rocket Cushion. This cushion is filled with 100% soft polyester making it snuggly and soft to cuddle on your kids sleep mission. And if a mission is what your children are after, make sure they bring this cushion along for the ride.
We know how much mess a kids space adventure can make, but we've got it covered. This range has a Rocket Storage basket to tidy away all those space essentials. Made from felt with fun applique design details, this rocket storage can add fun to the room whilst still being practical.
To allow your children to feel as if they really are sleeping amongst the stars, our Star Night Light is the perfect addition. A ceramic, battery-powered light which gently glows whilst your little ones rest. These little stars fill the room creating a calm night time atmosphere, helping your little astronauts rest.
And…mission over, that's our Dark Space range complete! We hope you and your little ones fall in love with this range and enjoy dreaming amongst the stars.