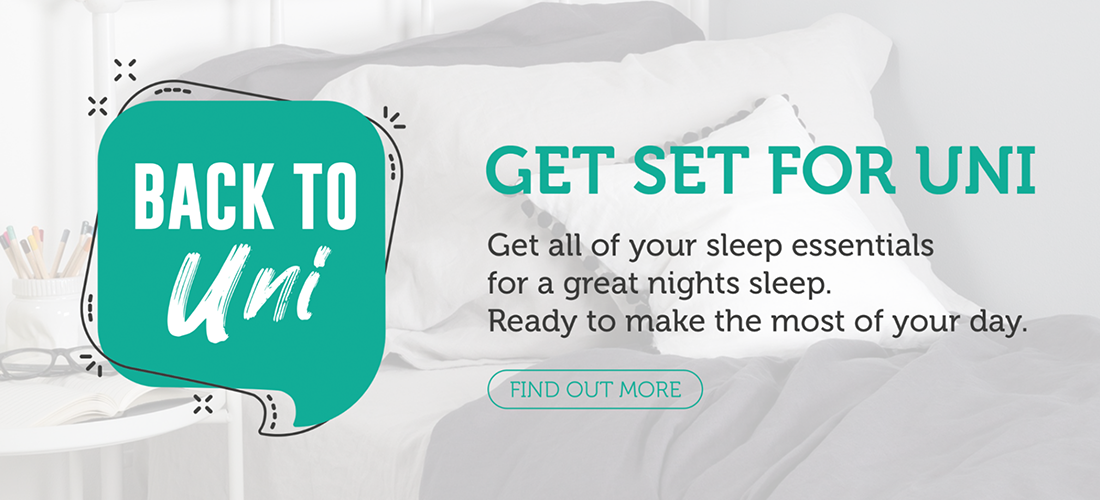 Back To Uni Bedding Checklist
We understand that whether you're flying the nest, or waving your children off to university, you'll want the transition to be as simple and smooth as possible. Whether they're returning for another year, or it's a brand new chapter, it normally brings with it an endless shopping list.
To ensure that your current bedroom is not left bare-boned, it's often best to start with a new set of university bedding. But where do you begin? Buying bedding can be an expensive, time-consuming task, especially when starting from scratch. So, we've come up with a handy bedding checklist to get you started.
By following this checklist you can sleep easy knowing you or your children are being sent off with the ultimate home comforts.
---
1. Protectors
It's important to use bedding protection on a university bed for many reasons. Firstly, it's likely that other students will have previously slept on the same mattress so a protector is a hygienic solution. Secondly, protecting your mattress from accidental spillages is a great way to keep your accommodation deposit! Lastly, it's likely that student washes will take place few and far between so protectors help to keep the bedding fresher for longer!
If you're still struggling to find the best bedding protector suited to you, then we recommend starting off with our Classic Soft Touch Pillow & Mattress Protectors. The smooth, silky texture will help to protect it from any excess moisture, dust and dirt.
Browse our complete range of protectors to discover more styles, sizes, and sets.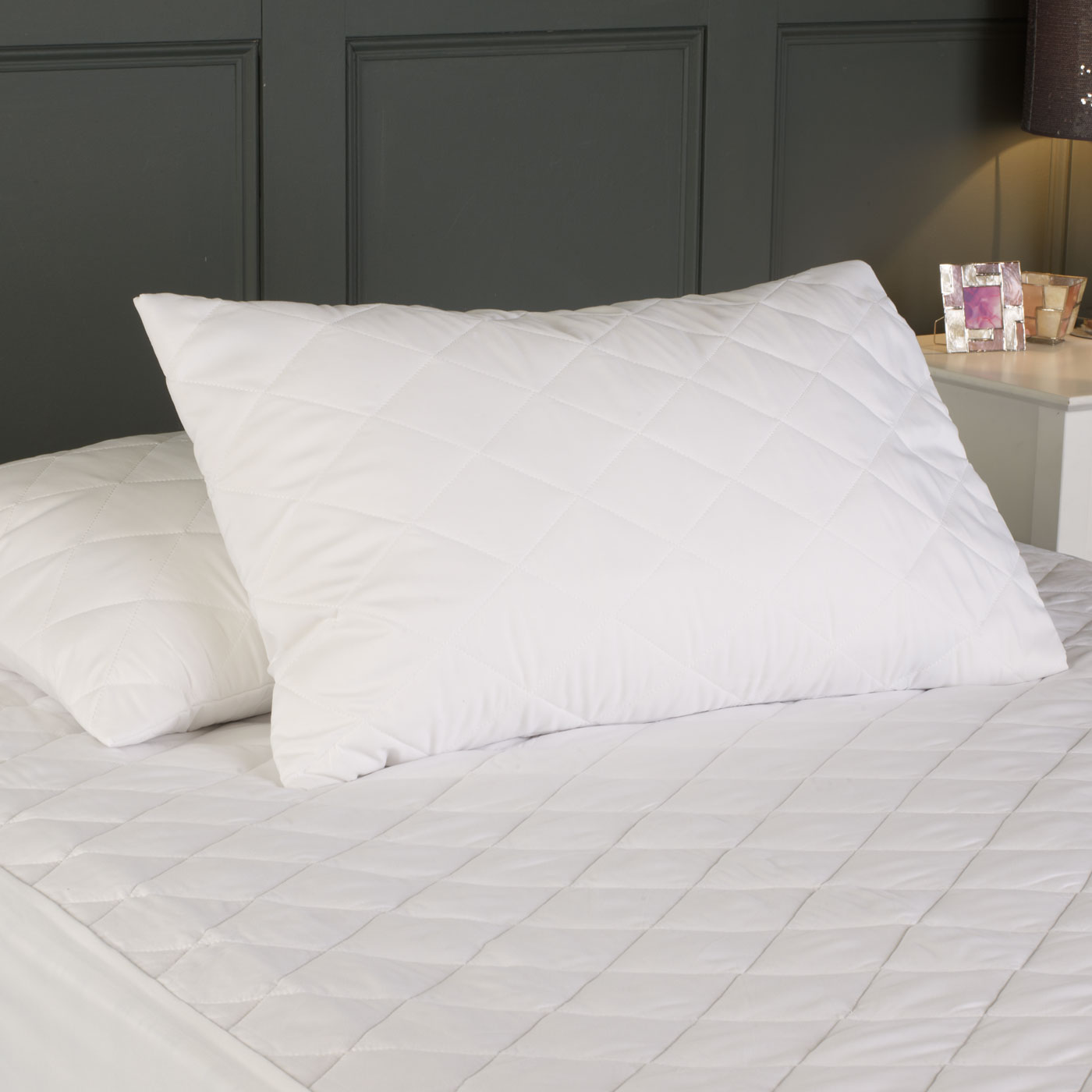 2. Pillows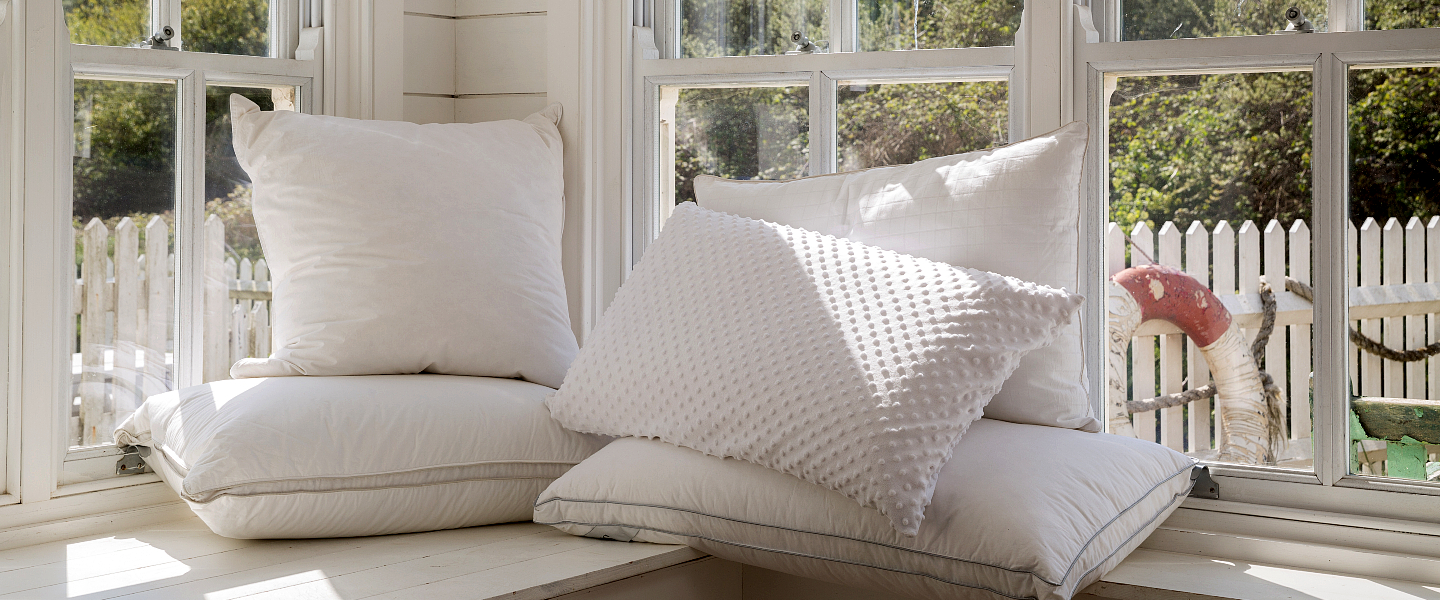 Supporting a busy brain in the right way is the key to better sleep. You may not get to choose your mattress, so make sure your pillows are supporting your body correctly. Pillows can also help to create a cosy, work environment - with our standard, square and superking being ideal for propping you up for bedtime studying.
See our Pillow Buying Guide or take our Pillow Quiz to help you choose the perfect pillow.
3. Duvets
Here at Soak&Sleep, we offer a variety of duvet togs, fills and sizes. Moving into university accommodation may mean a change in bed size, so it's important to adapt the duvet accordingly. Remember that your body and room temperature can have a huge impact on our sleep, so to keep heating bills at bay, increase the tog and duvet size. An all-seasons duvet is a great option for being cosy all year round.
View our Duvets Buying Guide for more information and tips.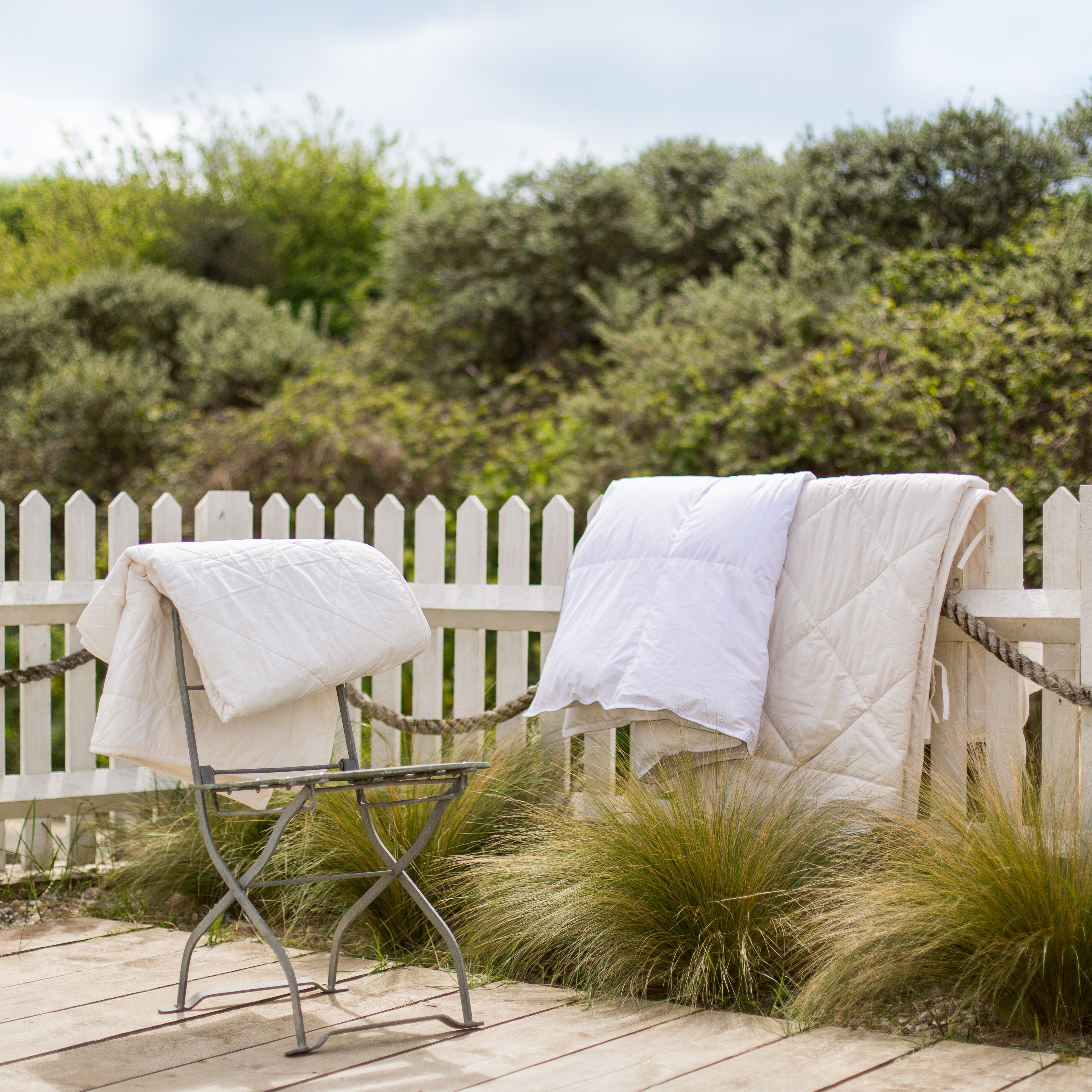 4. Bed Linen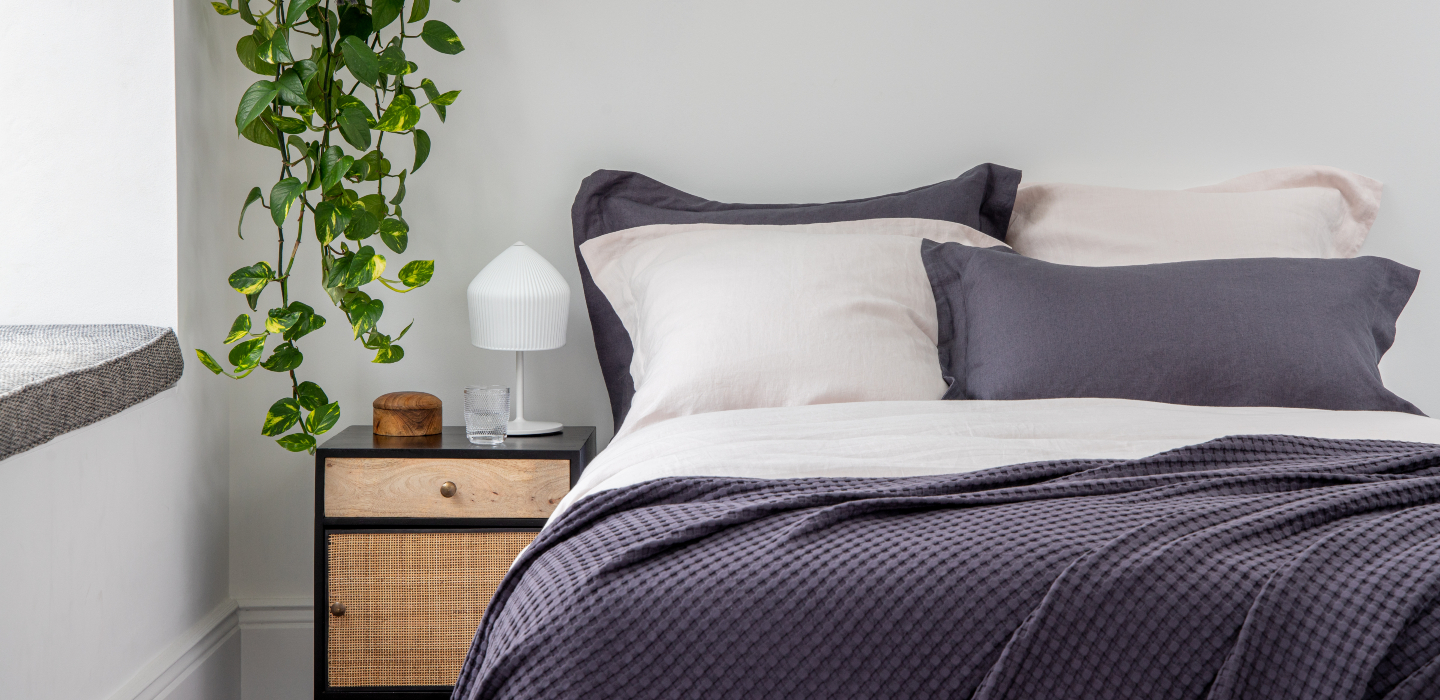 Bed Linen is a great way to highlight individual styles, as it's often the case that student hall rooms will look almost identical. Our classic 200 thread count range is a student's dream, it's easy to launder and looks beautiful on the bed. Using our bedspread and blanket ranges, you can add a pop of colour and texture to the bed. They're also great for snuggling up whilst studying (or Netflix procrastinating)!
Check out our Bed Linen Buying Guide to find your ideal uni bedding set.
5. Topper
Most university accommodations will come with all the basic home furnishings and a mattress will often be included in this. If struggling to sleep with the one provided, and buying a new mattress is way out of budget, a topper is a great way to add comfort or support. For squishy comfort, our hollowfibre and microfibre options are great. Use our memory foam toppers for more support.
View our Mattress Topper Buying Guide for advice on choosing the right one for you.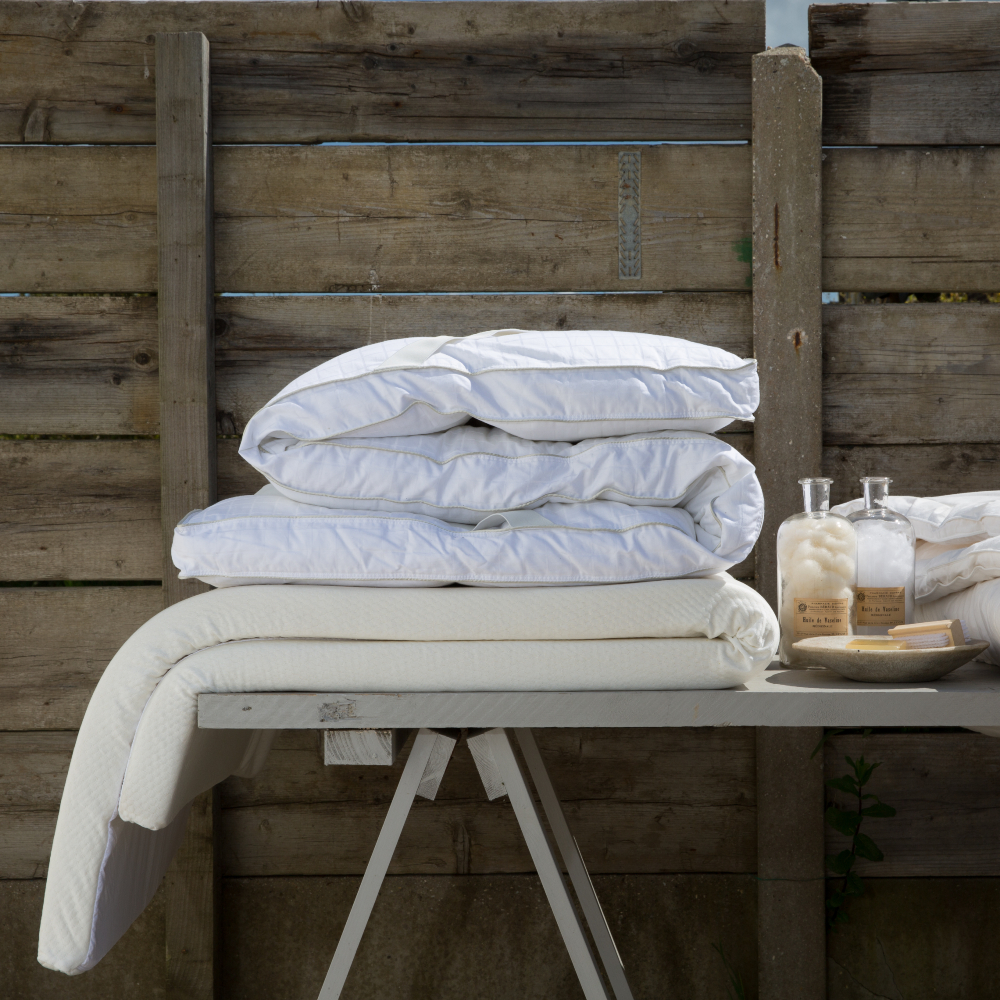 ---
University Bedding Bundles
Here at Soak&Sleep we are passionate about providing the highest quality bedding without the large price tag. So why not shop our bedding bundles and receive all your essentials at the click of a button.
Here's a couple of our top picks:
Cool in Cotton Bedding Bundle
This bedding bundle is crafted from breathable luxury cotton, with natural temperature-regulating properties to ensure you're cosy in winter and cool in summer. Containing the essentials for a student bedroom at an affordable price, this set makes uni bedding shopping easy.
Includes: Luxury Cotton Duvet / Luxury Cotton Standard Pillow Pair / Luxury Cotton Standard (30cm) Mattress Protector / Luxury Cotton Standard Pillow Protector Pair
Classic Feather and Down Bedding Bundle
If you want to send your children off to university with those special home comforts, our Classic Feather and Down Bedding can do exactly that. This bundle can help check off the uni bedding checklist easily, ensuring they'll feel right at home without the large price tag!
Includes: 9 Tog Hollowfibre Duvet / Standard Hollowfibre Pillow Pair / Soft Touch Mattress Protector.
Your new semester is just around the corner. So make life easier and feel reassured, rested and prepared for the academic year. For all the late-night studying, early morning sports and heavy nights out, know that you're all set with Soak&Sleep.
---
Discover more bedding and lifestyle advice on our blog, or visit our Better Sleep Hub for tips on getting a restful night's sleep.