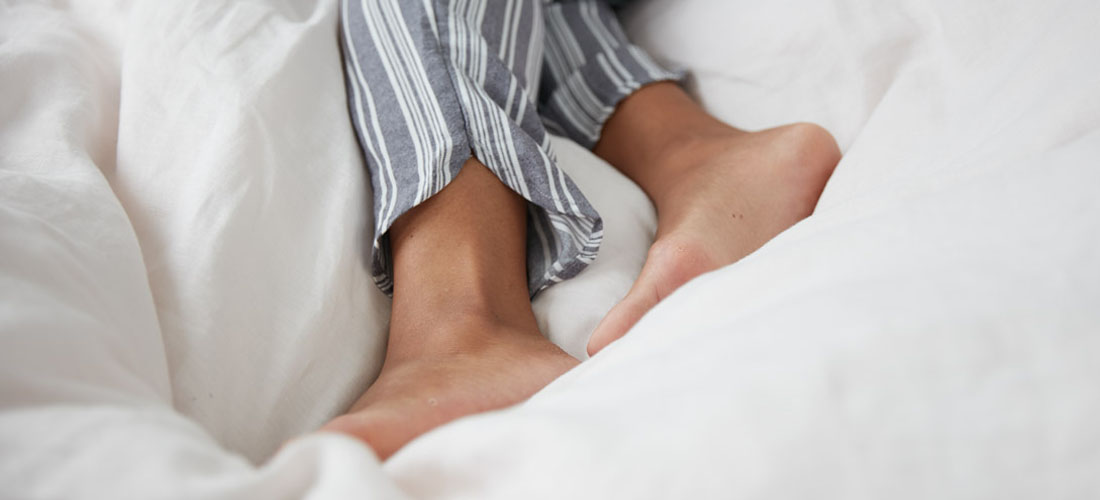 Your body actually cools its core temperature down at night to help you go to sleep and stay asleep - this is part of your circadian rhythm. However, when the temperature of your bedroom is too hot, for example in the summer, it can be difficult to fall asleep and it can cause you to wake in the night or toss and turn trying to get comfortable.
Which sheets are best for me to choose this summer?
Look out for products that promote temperature regulation, cooling effects and breathability. Natural fibres are particularly good at keeping you cool in the summer because they are breathable, lightweight and often highly absorbent, wicking moisture away from your skin to help regulate your body temperature. Here are our favourite cooling bed sheets for Summer 2020:
1. Pure French Linen
In at number one is our Pure French Linen. Linen is something of a temperature regulating superfibre and a brilliant choice if you suffer from overheating at night, especially during the summer. Linen is a loosely woven fabric so hot air is able to escape through the fibres easily. It absorbs a lot of moisture and dries quickly, keeping you cool and dry. It's no wonder the French have been using linen for years during their long, hot summers.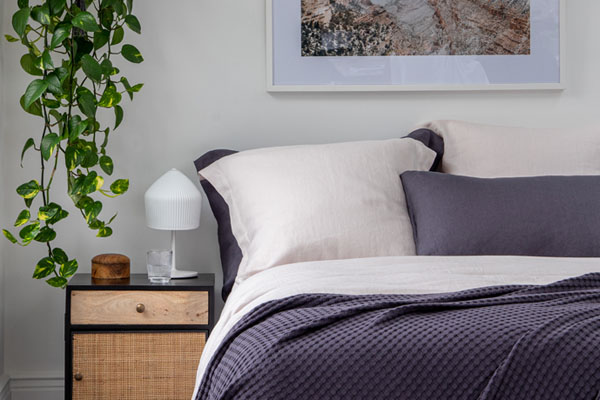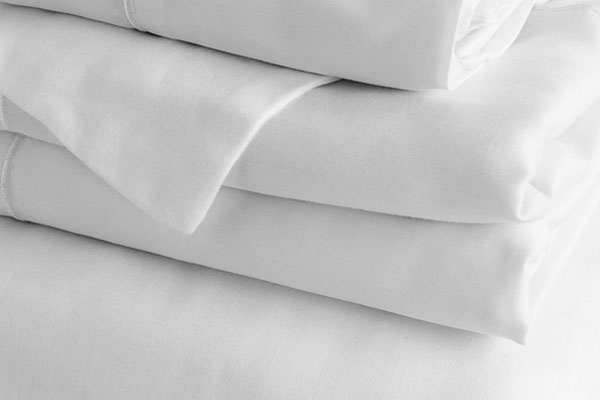 2. Easycare 300 Thread Count Soft & Cool
Despite being easy-care, this bed linen does not contain any polyester but is made entirely from natural fibres. The magic ingredient here is Tencel – a fibre made from cellulose which is sourced from wood-pulp. When blended with cotton, Tencel boosts the breathability of the fabric, increasing its temperature regulation properties. It also draws moisture away from the body, helping it evaporate to cool your body down. These easy-care sheets even feel cool to the touch, so when you jump into bed on a hot summer's evening, they will help to reduce your body temperature allowing you to quickly drop off to sleep.
3. Supersoft Cotton Cashmere blend
Cashmere needs little introduction, but you might be surprised to hear how well it works when paired up with cotton. Famed for its warmth and supreme softness, cashmere complements cotton by improving its temperature regulating properties - helping you stay warm when it's cold outside and cooler when the weather's warm. So, this super-soft Cashmere Bedlinen is a year-round treat, helping you stay at the perfect temperature no matter what the season.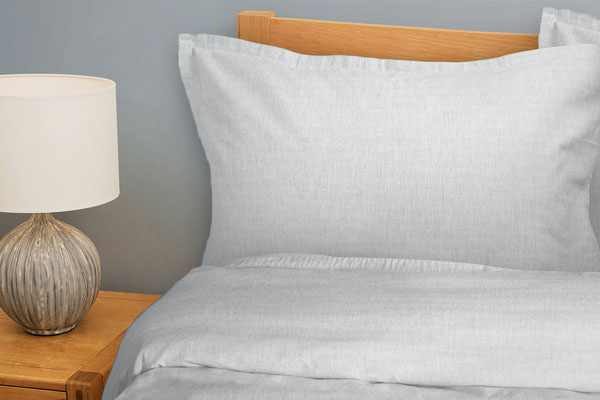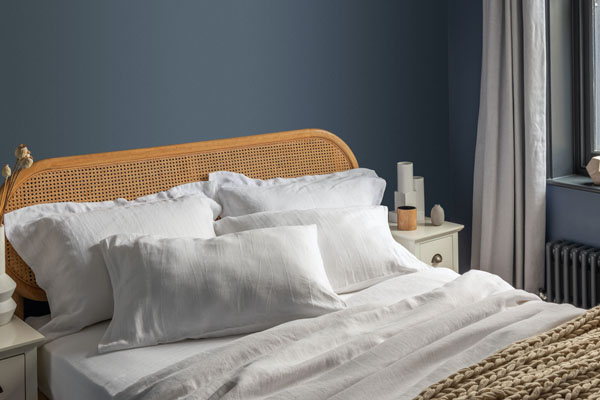 4. 100% Natural Hemp
A new kid on the block when it comes to bed linen, hemp has similar properties to cotton. It is highly absorbent and breathable and as a result, helps to regulate your temperature at night. As a fabric, our 100% Natural Hemp is very strong, long-lasting and retains colour well, plus it has anti-bacterial and hypoallergenic properties so it gives you a lot of bang for your buck. It is also one of the most sustainable fabrics around so you can sleep easy at night, safe in the knowledge you are doing your bit for the environment too.
5. 1000 Thread Count Supima Cotton
Supima Cotton is also a natural fibre, made in America by farmers within the Supima organisation. It is an extra-long cotton fibre, which means when it's weaved into a fabric is super soft, durable and long-lasting. This 1000 Thread Count Supima Cotton range is naturally breathable and as it's more lightweight than regular cotton it is better able to keep you cool on those warm August nights.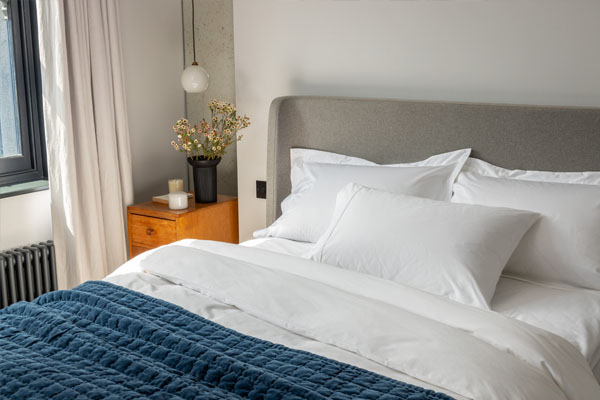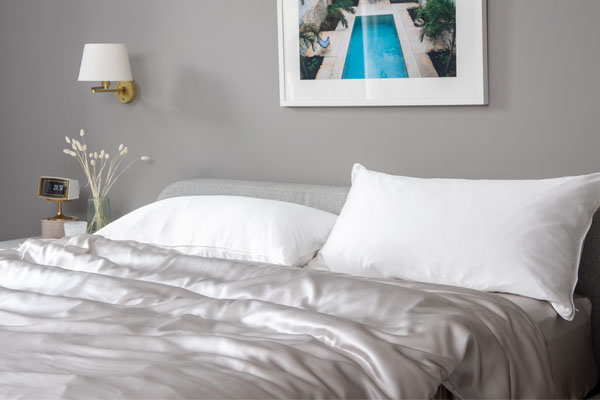 6. Luxury Mulberry Silk
It's no wonder the rich and famous choose silk to sleep on. Silk is one of the most lightweight fabrics so you can barely feel it's there on a hot summer's night. As a natural fibre, it is breathable and has excellent moisture wicking properties as it can absorb a lot of liquid. These luxury Mulberry Silk fitted sheets will help you feel, and sleep, like royalty this summer.
7. Luxury Egyptian Cotton 400 thread count
Developed in Cairo by the Egyptians it's no wonder this fabric keeps you cool. They're temperature-balancing to help bring your body temperature right down. Soak&Sleep's Luxury Egyptian Cotton 400 Thread Count sheets have been a popular staple for years, used by interior designers and luxury hotels, and for good reason. They last for decades, are smooth, substantial and have a subtle sheen for a look of pure luxury.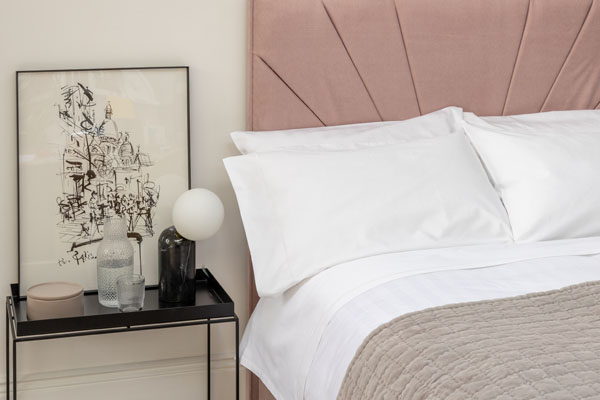 So for comfortable sleep, this summer, look no further than Soak&Sleep for our extensive range of breathable, temperature regulating bed sheets.