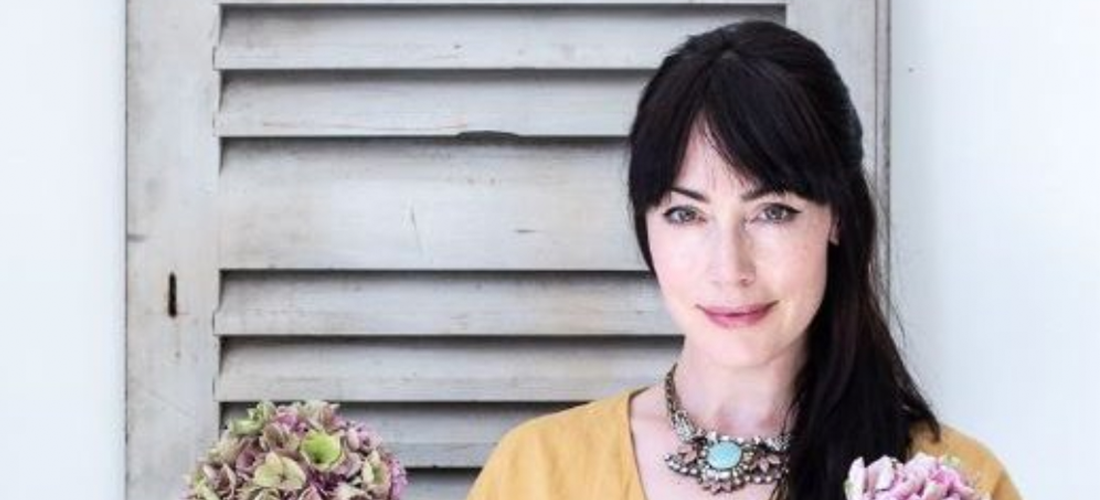 November, the perfect balance of Autumn and Winter – cold, crisp winter-like mornings which turn into beautiful autumn days. The dark evenings feel cosier and the hint of Christmas themes begin to creep in.
When the rainy, wintery days of November do arrive there is no need to feel blue. We have the perfect place to send you – our November Blog of the Month: The Villa on Mount Pleasant.
You'll get lost in this wonderful blog, so grab a coffee, get cosy and be prepared for timeless styling, vintage treasures and stunning photography.
Written by the lovely Tamsyn Morgans, this blog materialised in 2013 as a hobby and very quickly grew into an inspirational space where readers can follow Tamsyn on her house renovation journey, content creation and passion for thrift vintage.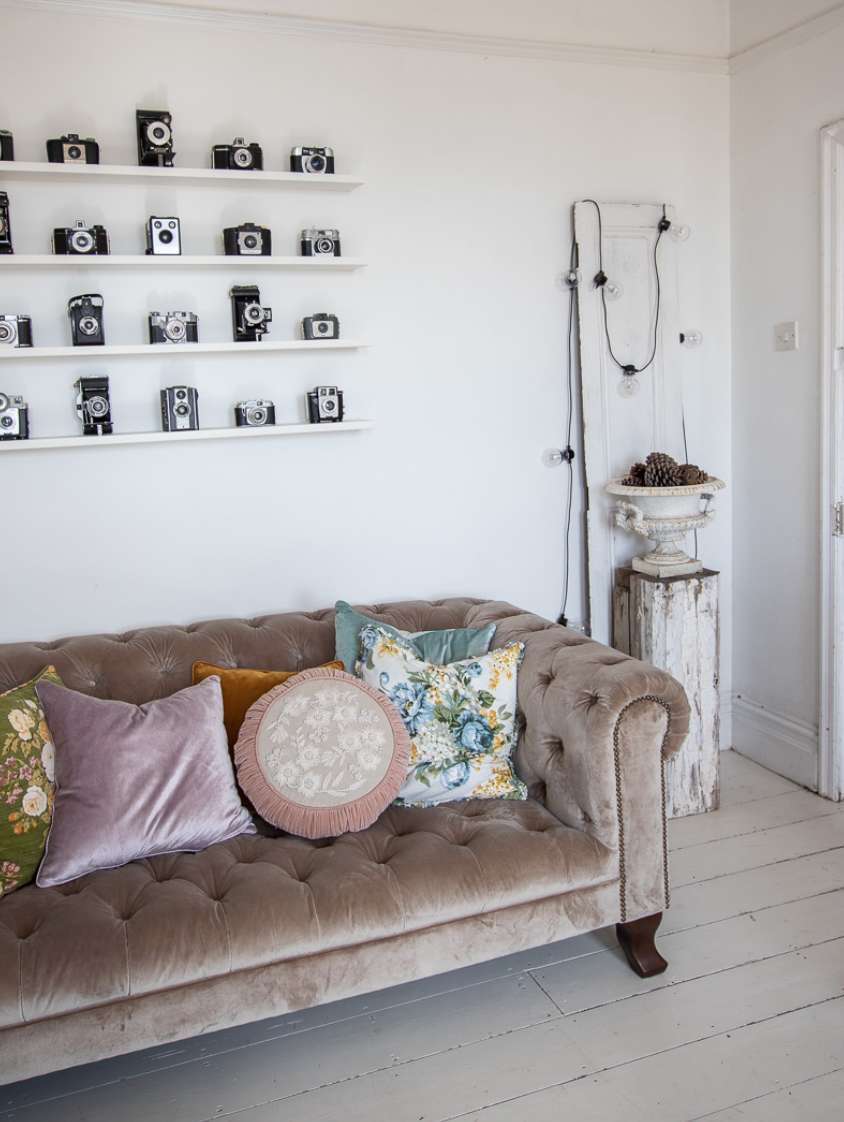 Over the last 5 years, Tamsyn has given her all to this blog and created the most phenomenal platform for her readers to enjoy. Last month her hard work, passion and dedication were recognised and Villa on Mount Pleasant won an Amara Interior Blog award for the Best Use of Photography, UK. Congratulations Tamsyn for the well-deserved win!
We're sure that winning such an incredible accolade must have caused a few sleepless nights, so let's hear all about Tamsyn's bedtime essentials…
Early riser or night owl?
I try very hard to be an early riser, but I should probably just accept that I am a bit of a night owl!
My morning 'wake up' essentials are…
A cup of tea, in a very large mug, and good music. I always have music on at home, I have very eclectic tastes.
My interiors style is influenced by…
I have decorated my home around my collection of vintage furniture and art. Most of what is in my home has been thrifted from auctions and car boot fairs, and it all comes together in a very homely, lived in way which I love. I also take snippets of inspiration from what I see online, on Pinterest, Instagram etc.
My all-time favourite buy…
My 1930's ornate mirror in my bedroom. It's stunning, and I got it for about £35!
My bedroom style in 4 words…
vintage, elegant, dreamy, whimsical
My must-have for the best night's sleep is…
Beautiful bed linen, pillows and duvets make such difference to sleep. I do love a good sleep mask too, especially as there is a street lamp outside my bedroom window!
If I could sleep anywhere it would be…
in a cottage by the sea
The Villa on Mount Pleasant radiates a calm, peaceful space where readers can be taken on a mindful journey full of floral styling and vintage treasures. We loved her blog "A Calm Space" whereby Tamsyn renovates the corner of her bedroom from a tired window bay into a tranquil space. Her innovative styling includes a touch of Soak&Sleep whereby our French Linen bed sheets are hung as curtains, allowing the fresh light to halo the restful space.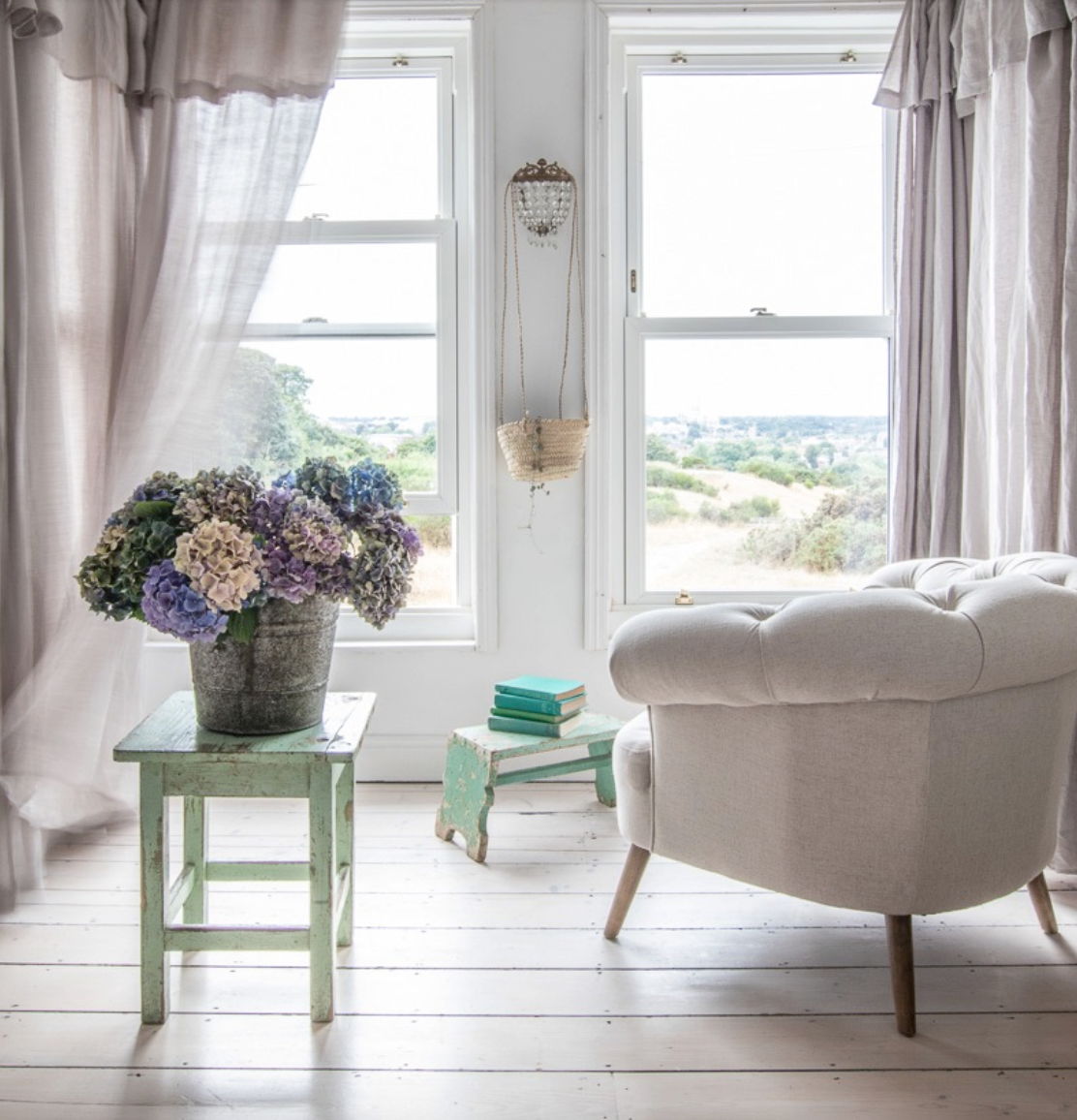 Let's find out more about this incredible blog and Tamsyn...
What was the inspiration behind starting Villa on Mount Pleasant?
I was going through a tough period in my life with my marriage, and I had been spending a lot of time looking at beautiful Scandinavian and American blogs, where everything was white with rustic touches and plenty of vintage/reclaimed furniture. I then got a camera for Christmas, and set up the blog one week later! My initial thought was to share some beautiful photos, a few words, and corners of my home. Which is pretty much what I still do now.
You have such a creative flair for bringing personality and character into the home – what inspires you?
I'm hugely inspired by magical light and beautiful cinematography, so I love to set up scenes that create a real mood or atmosphere – whether it's a small vignette or a much bigger scene. I want the viewer to be intrigued, and to want to step into the photo!
How important is a calming style in the bedroom for a good night's sleep?
I think it's the most important thing. A calm space with as little clutter as possible, and beautiful, tactile textiles layered up on a bed…it's all about soothing the senses.
How many hours do you need to feel refreshed?
A good 8 hours, although I don't often get that
Working in a tech-based environment (instagram & your blog) how do you switch off from technology at the end of the day?
In truth I don't, and it's something I need to work on ASAP! I need to start a routine, no scrolling in bed, but instead reading for ten minutes before lights out could work!
What has been your favourite moment / area of your home to transform?
In truth it's very much a work in progress, and there are still so many things that need doing – but I think the kitchen was the biggest achievement. It was truly horrible when I moved in, and after getting a builder to lay a new wooden floor and replace a door with a window, my dad and I built the kitchen using auction find furniture, old wooden pallets for cupboard doors, reclaimed sink and taps, and a wooden worktop purchased from eBay.
What is your perfect treat when you need to indulge?
I do love a beautiful candle, I think they can really add to the mood of a room, plus candlelight is just so magical.
What are your ultimate tricks for adding a personal touch to your home?
I think curating collections of the things you love is just such a fab way to personalise your home. I love vintage florals, so in my dining room I have an entire wall covered with car boot fair find floral art, and in the living room I have my collection of vintage cameras displayed on white shelves. Treat your home as if it's a little museum of your life!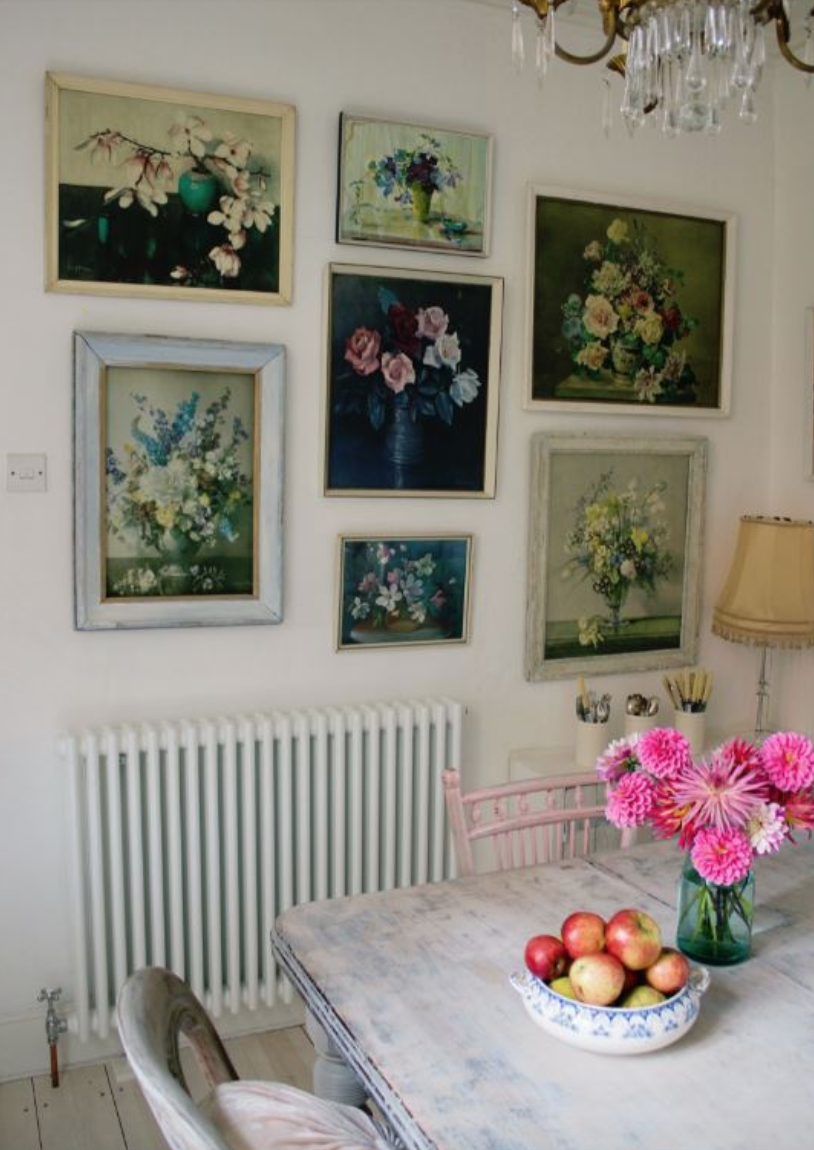 Congratulations Tamsyn for winning our Blog of the Month, we utterly adore your innovative style ideas and inspirational imagery.