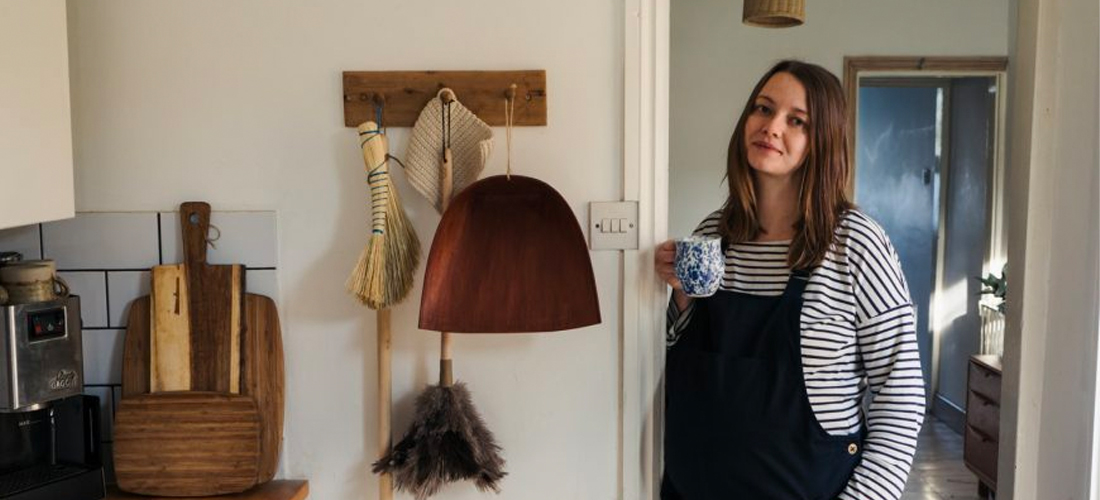 Welcome February. Although I'm not quite sure how we are already moving into the second month of 2018, I have to say I'm not feeling particularly precious about letting go of January. February is a step towards longer days, lighter evenings and perhaps even a hint of warm weather.
Here at Soak&Sleep we have a lot of new and exciting ranges launching this month, so if the warmer days are hiding away at least we can help create warmth and style amongst your homes.
Speaking of style leads me nicely into announcing our February blog of the month winner Seeds & Stitches. A blog written by Hannah Bullivant, showcasing beautiful styling, soulful interiors and creative living. Her lifestyle blog takes you on a journey through seasonally related features and fragments of life alongside husband Dave and their two utterly adorable children.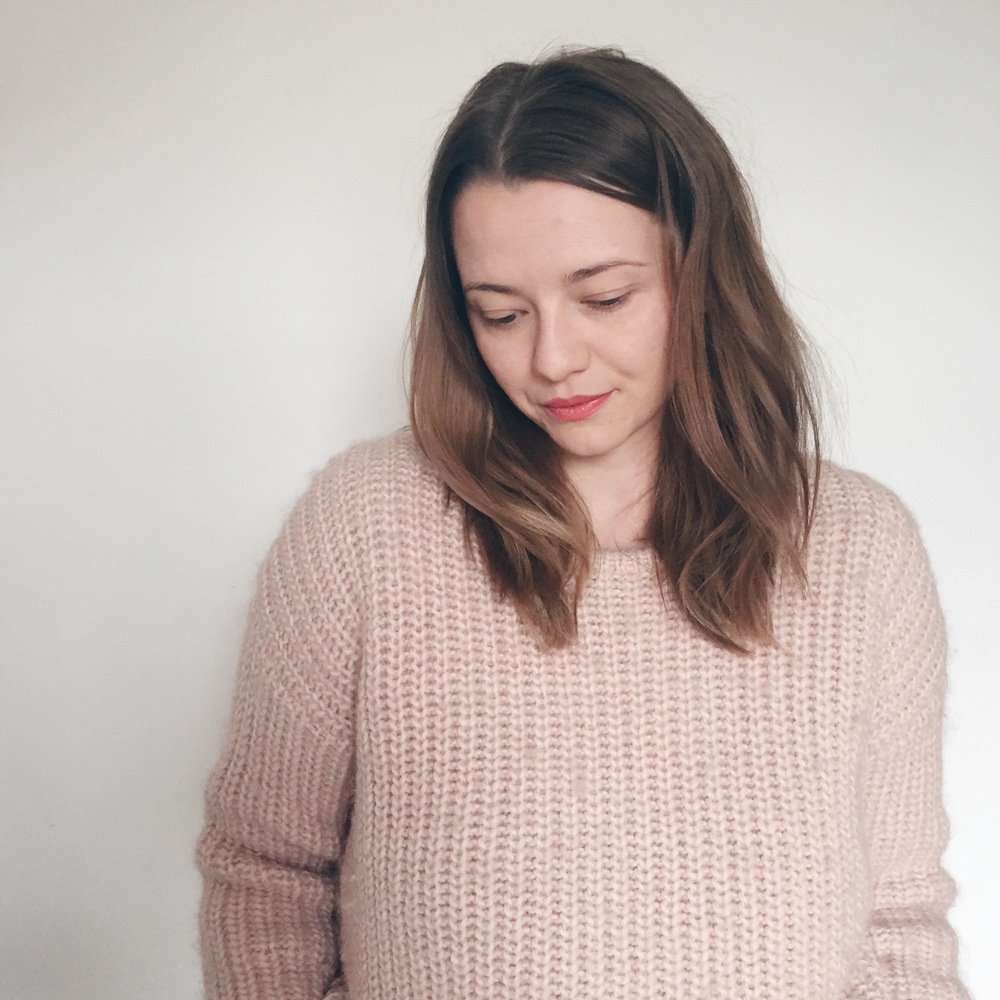 The blog becomes a space for Hannah to uncover her passion of being in touch with nature, celebrating the seasons and living in awe of the natural environment. A recent post discusses her January retreat to Elmley Nature Reserve. A family farm, national nature reserve and a loyal trade customer of Soak&Sleep. The post evolves from a warm uplifting description of her time at Elmley, to enlightening readers how to create a tranquil January retreat from home.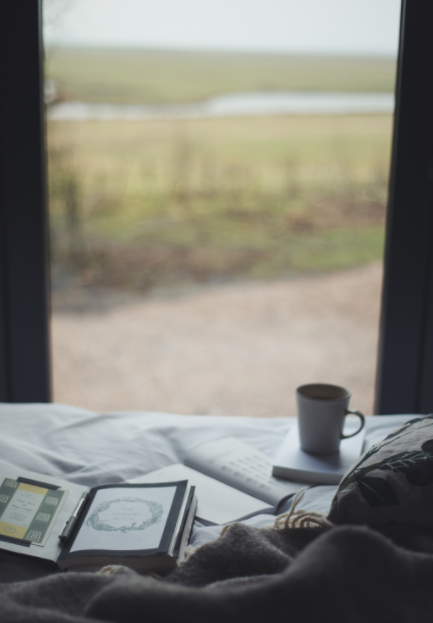 Seeds & Stitches has an authentic, genuine feel and Soak&Sleep are completely in love with it. In addition to her blog, Hannah is an interior stylist whereby her authenticity shines. Putting her love of interiors and nature together, Hannah works as the event stylist for Sisterhood Camp Retreats, a company looking to celebrate the importance of reconnecting with yourself, like minded women and nature – a ethos we wholeheartedly support!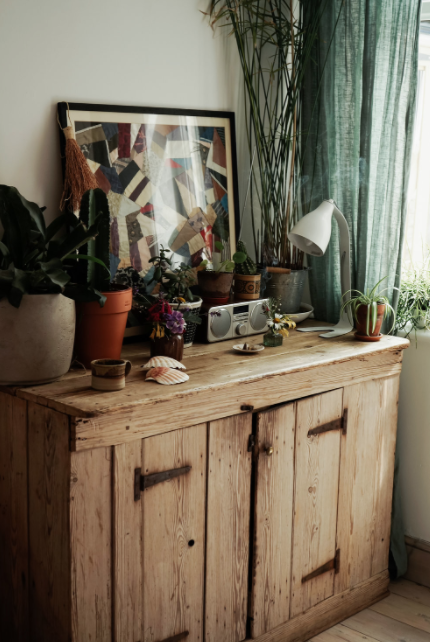 Hannah has an eye for detail, connecting all of her work to the seasons and human nature. A style that fits perfectly with our recent Autumn winter range. Our Bed Linen and Pure Wool Duvet were beautifully featured by Hannah, if you missed it check it out here: SIMPLE SUMMER INTERIORS IDEAS.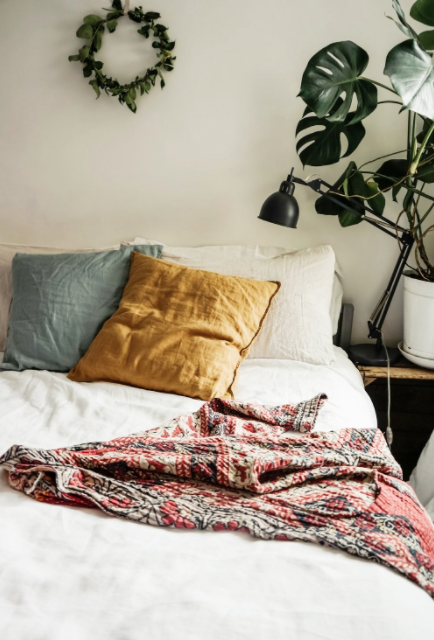 Hannah has kindly answered our Soak&Sleep blog of the month Q&A, letting us into her sleep secrets. Thanks, Hannah!
Early riser or night owl?
This is currently entirely dictated by my children, and involves both?! Fun times! I am most creative at night however, and if left to my own devices would stay up to the wee hours when the world is at it's quietest to sit with my ideas.
My morning 'wake up' essentials are…
Cuddles with my baby (again, no say in that one!), porridge, Coffee in my Future Kept dripper in a beautiful mug (I'm all about the everyday joys!), a shower with lovely smellies. I wish it involved running and yoga- working on that one!
My interiors style is influenced by…
Nature, seasons, the stuff that makes me heart sing.
My all-time favourite buy…
My Toast Kantha dressing gown. It brings me joy every day. My Coffee dripper (see above!)
My bedroom style in 3 words…
Calm, tidy, scented
My must-have for the best night's sleep is…
Sleepy essential oil sprays, gorgeous linen, nightly meditations on Insight Timer.
If I could sleep anywhere it would be…
In a glass dome under the Northern lights. At the top of a manhattan high-rise. in a beach hut by the sea.
Congratulations Hannah, Seeds & Stitches is a blog to be extremely proud of.
*All images taken from Seeds&Stiches.