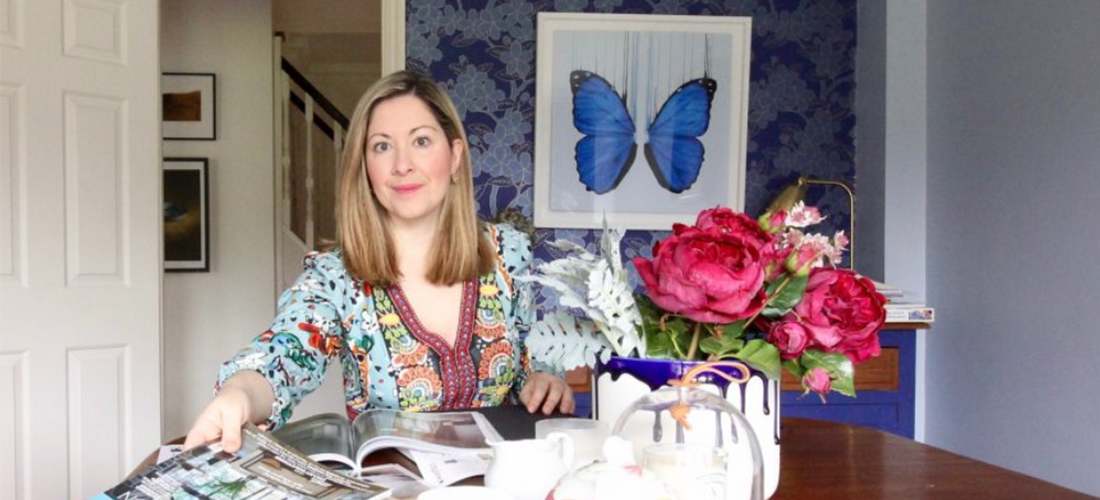 It's May and we are finally seeing a peep of sunshine after a long, grey winter which has seemed to last far too long. Although we aren't getting too excited as you can never be sure it will last!. Alongside these sunny days, we are greeted with bank holidays to break the month up, a few long weekends to enjoy the long-awaited bright weather.
For those of you who aren't aware, we are running a #shadesofsleep colour campaign on our site, helping our customers feel inspired, and even inject some colour into their own bedrooms. Head to our site now to discover our colour mood boards…pink, monochrome, white, natural, blue, grey.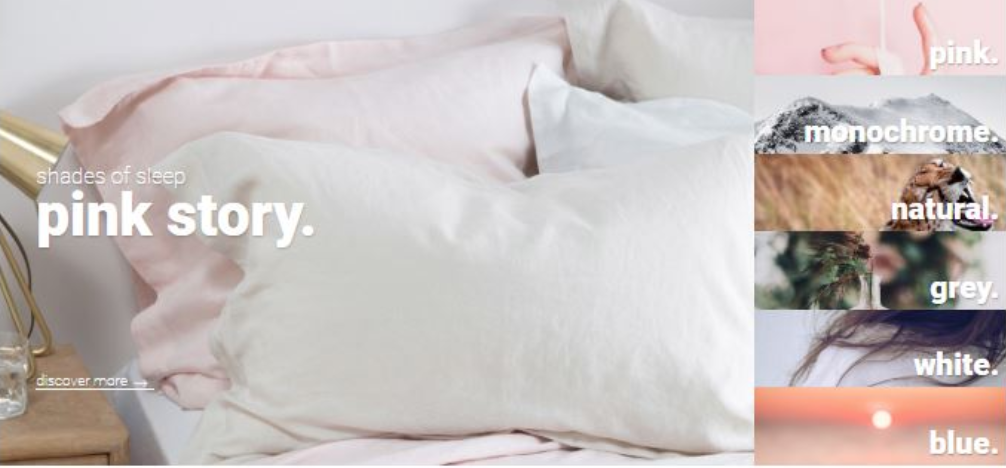 Our May Blog of the Month winner is a true colour expert and has been a huge inspiration to Soak&Sleep through her stunning styles and creative colour designs. Congratulations, Seasons in Colour! Jenny Kakoudakis launched Seasons in Colour in 2015 as a platform to inspire other design and interiors enthusiasts, with colour always being the focal starting point. It's safe to say her goal to inspire has been exceeded, Seasons in Colour is a successful, sensational and uplifting blog. So much so after just a year Seasons in Colour won the Best Colour Inspiration blog at the Amara Interior Blog Awards.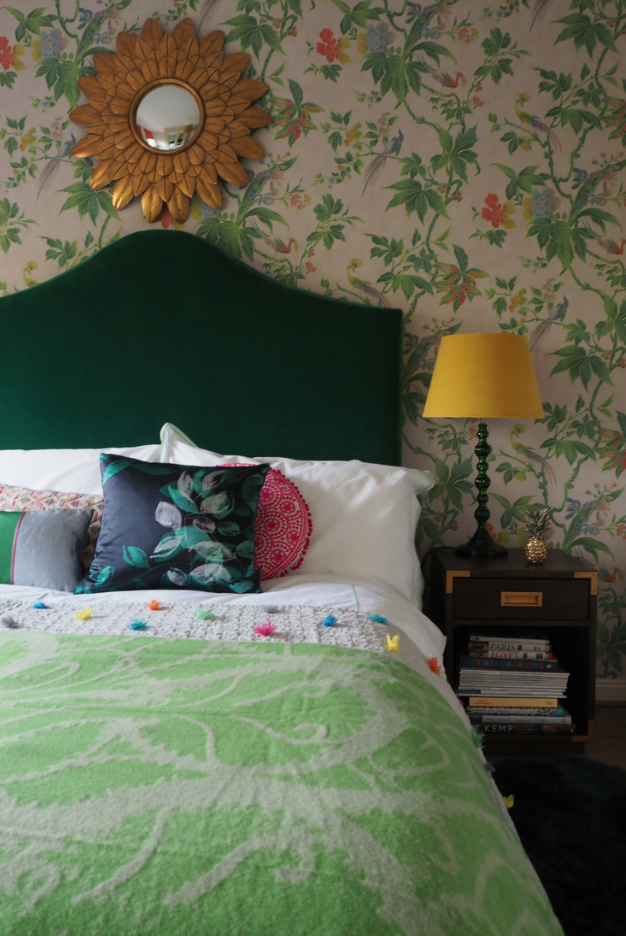 Exploring colour in a unique and emotive manner, Jenny's blog touches on current colour trends as well as colourful materials & products. For those unfamiliar with, or new to the design and interiors industry Seasons In Colour is the perfect start. Each blog has depth and passion, presenting readers with the most informative and detailed content. The detail Jenny goes to allows her inspirational, desirable styles and design ideas to be easily re-created by her readers. Each blog piece is categorised by colour or style, making the reader's journey a smooth and blissful experience, whatever they may be looking for. For those already immersed in the industry Jenny's blog presents new and refreshing ideas at the heart of the design trends.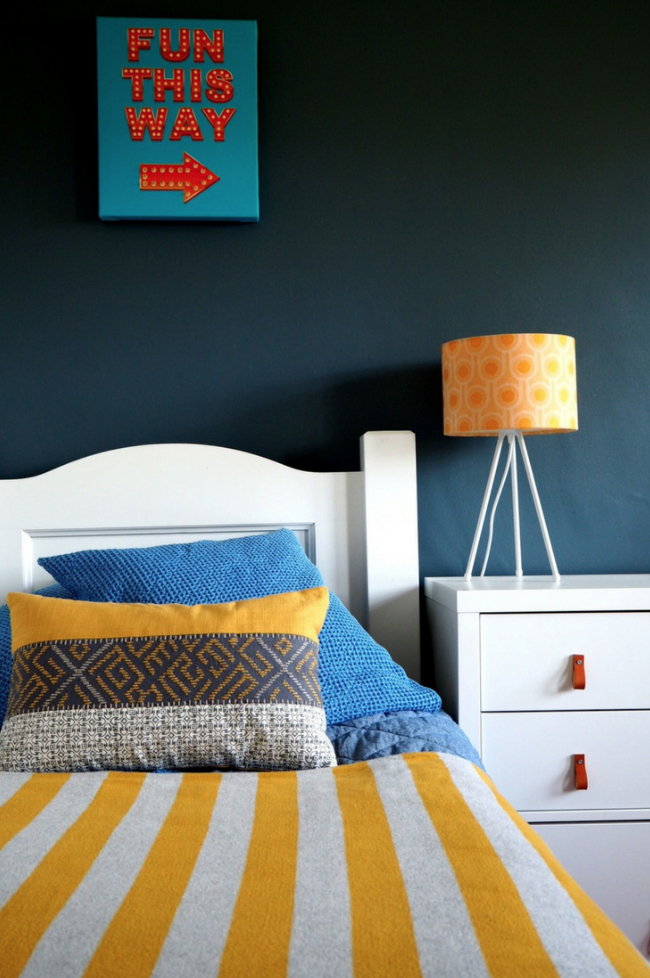 Seasons in Colour has been involved with our brand on many occasions and for that, we are truly grateful. From the endless social media interaction to her generous product reviews, Jenny has been a true Soak&Sleep supporter! It gave us great pleasure to be able to give a little something back to Jenny announcing her as the winner of our Product Reviews category in our Influencer of the Year competition. It also gives us great joy to be able to announce her as the winner of our May Blog of the Month.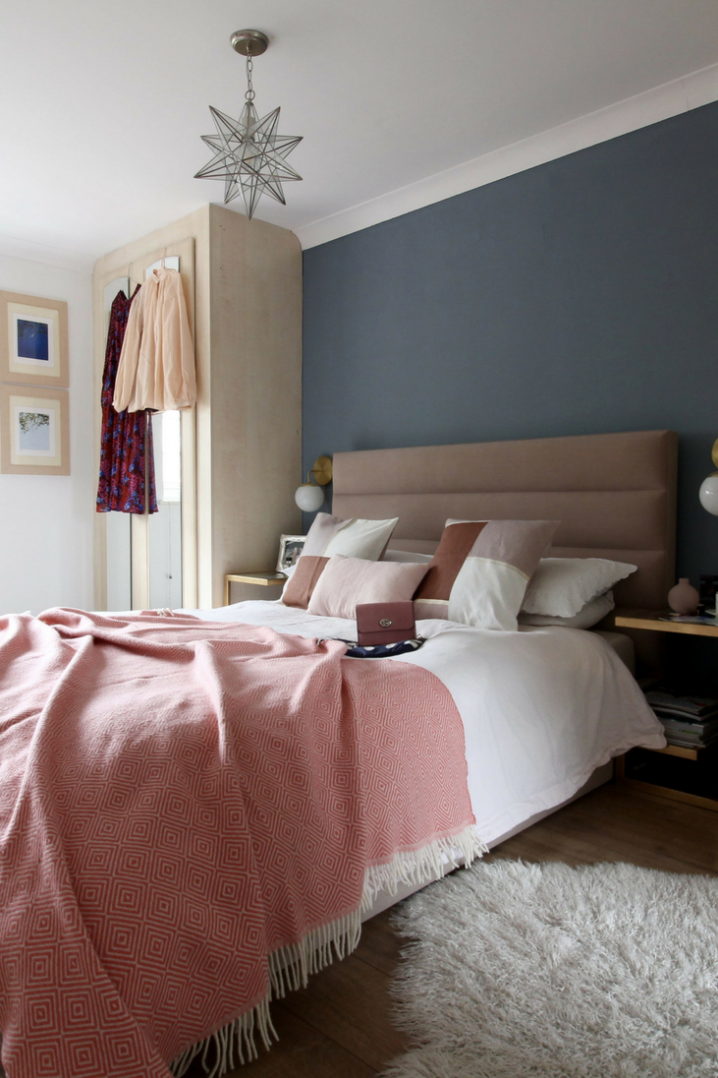 Jenny has kindly answered our quick-fire Q&A and this week we've added a colour twist, fitting perfectly with Seasons in Colour and our #shadesofsleep campaign.
It comes as no surprise that her answers are detailed, honest and informative – a true reflection of her incredible blog, thank you!
Early riser or night owl?
Totally a night owl. We have a busy household and I work in the city during the day, so all the blogging gets done in the evening. It's when I am most productive and focused. Working on the blog at the most unsocial hours has messed up my sleep pattern though, so a comfy mattress and fresh bed linen are always handy to send me straight to sleep when I finally call it a day.
My morning 'wake up' essentials are…
I am the first to wake up, so always indulge myself in a lengthy shower and taking my time with my beauty routine. I'm a big fan of The Ordinary skin range and spend some time splashing their products on my face, in the hope that Time will be kinder to me.
I have heard that silk pillowcases help with that, but have not given it a go just yet! I am not a big fan of coffee, so that can wait until I made it in the office.
My interiors style is influenced by…
…contemporary designers who are not afraid to add classic elements and a twist in their designs. Like Jason Oliver Nixon & John Loecke, the duo behind international interior design firm Madcap Cottage, known for their whimsical use of colour and pattern who inspired my guest bedroom makeover. I think I have gone through phases (from shabby chic to all dark, to bright and bold) and now I am craving more luxury with grasscloth wallpaper and classic pieces of furniture to make my design choices stand the test of time. Besides, I want the house makeovers to stop at some point. We're two bathrooms and a living room away from achieving that!
My all-time favourite buy…
It's one of the most recent buys, and an expensive one at that: our coffee table.
It's a massive, two-tier coffee table with wooden reclaimed wood top and metal lower shelf. I've always had glass top coffee tables and found them too fragile. This one is very heavy so won't move around if you push it with your feet and can accommodate all my interior books. I had been searching for this table for over 2 years. I was really pleased when I saw it in situ. It also passes the movie test: 3 pairs of feet on it while we watch our favourite new movies on a Friday night!
My bedroom style in 3 words…
Elegant, fresh, relaxing
My must-have for the best night's sleep is…
Oh, I do have a few. Usually, it's the right state of mind. But when it comes to material things: the perfect mattress, which for me is memory foam; the correct duvet depending on the season (and I do have separate winter/summer duvets – nothing worse than waking up in the middle of the night sweating because your mattress is too hot!); and fresh bed linen. Some time ago I was gifted a set of the Soak & Sleep Pure French linen in blush pink and still love it. The fabric feels really good and it also irons superbly.
If I could sleep anywhere it would be…
The Yachting waterfront villas in Elounda Beach Hotel in Crete, Greece.
Overlooking the Aegean, the line between sea and sky is lost. Can you imagine waking up to this view even for just a few days?
It is completely private and of course, it is in Crete, where half my family is from. I have great memories of this place, and the service is second to none!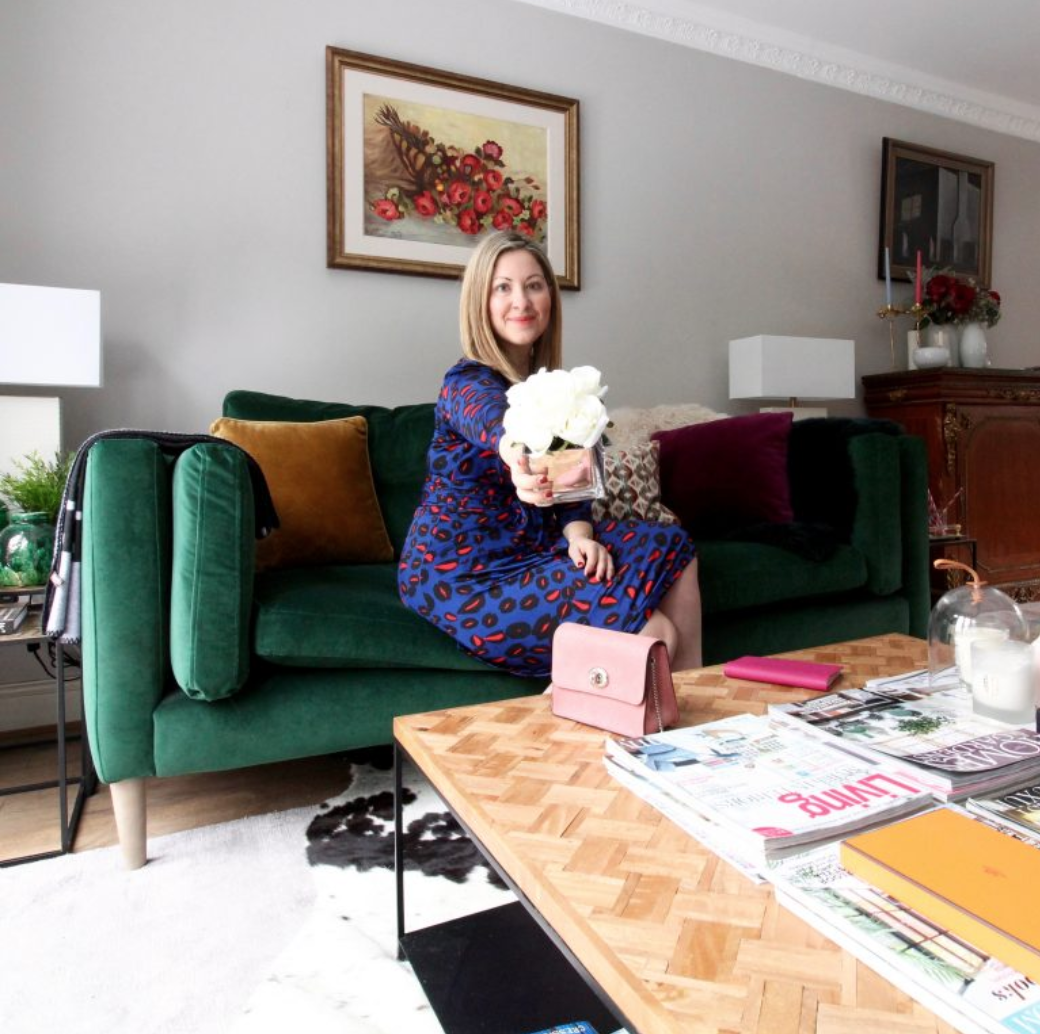 Given that this months winner fits perfectly with our latest colour campaign, Jenny kindly answered our colour Q&A too…
If your home had to be one colour throughout, what would it be?
That could never happen, I am not that consistent!
But if you insist, I would possibly go for a muted blue-grey like Cromarty by Farrow & Ball. I would never choose a dark colour throughout the home, as I find dark colours depressing if used on many large surfaces on their own. In the rooms where I have gone dark around our home (like the dining room and the office), I always offset the darker shade with a very light one to keep things balanced, usually in opposite walls.
How do you like to inject colour into a room?
I feel that large pieces of furniture (like the velvet green sofa in our living room, the velvet green bed in our guest room, or the pink upholstered bed in the master bedroom) can play a central role in creating a colour scheme. It's best that you work around them, rather than try to buy the perfect sofa for the right shade of wall colour. Smaller accessories can then transform a room further. Bedding is also a great way to change the feel and mood in a bedroom and I do that often. Having winter and summer bedding makes all the difference.
Art is more difficult to use – either you have an heirloom piece and work around it or you buy art after the whole scheme is in place to compliment colours already in the room.
Your top tips for choosing a colour for the home?
The light in the room throughout the day should be the main driver as well as how the room is used and how often.
If you use a room daily and the colours are too saturated, the scheme may end up tiring you. If a room is used as an office, where you are likely to want to feel motivated and energised, bold colours are a must (if anything, they keep you awake!)
Bold and bright or soft and calming?
There's room for both! For our master bedroom, I chose soft colours (Dulux Denim Drift and a blush pink herringbone fabric bed) as anything bold would end up boring us or keeping us awake.
For the guest room, I tried to be bolder as I wanted the room (and by extension my guests) to feel really special. As with everything else in life, it's best to try and keep things balanced.
Your ultimate colour combo is…?
Currently obsessing over pink and red, but for the time being, I will keep this only on my clothes. Having said that, I just pictured red cushions over the blush pink french linen so I might have to give it a go soon! Otherwise, off-white and blue is what I love best, it reminds me of Greece, deep blue skies and whitewashed houses, it's just very familiar.
Thank you so much to Jenny for answering our questions and a huge congratulations on winning our blog of the month. Make sure you check out Seasons In Colour for even more colour inspiration. If you're after some design and styling help or guidance, Seasons in Colour provide a variety of design services, click here for full details.
Be sure to check out our #shadesofsleep pages over on our website and be inspired to inject colour into your home.