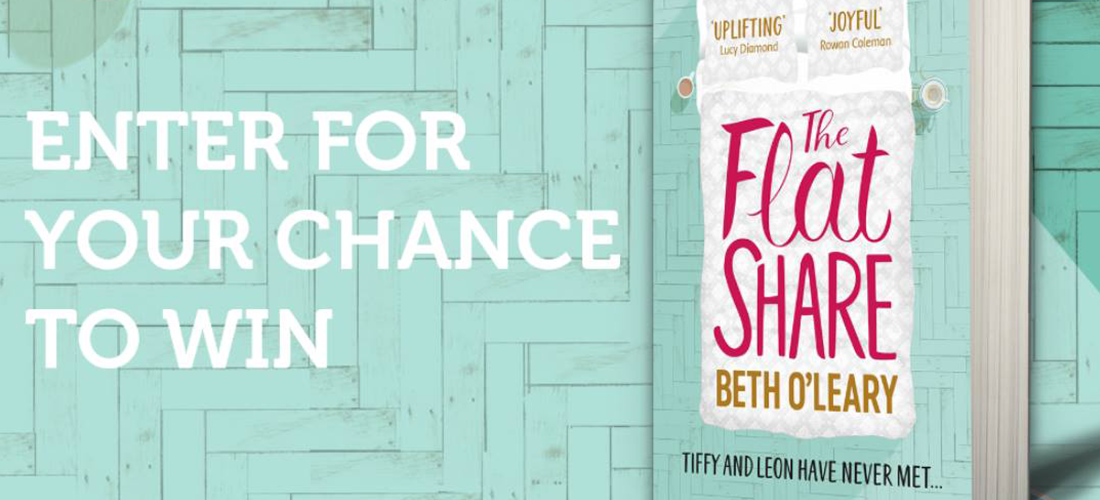 Thinking about getting a roommate can be very nerve racking if you have never done it before. We can try to make the whole experience more comfortable and predictable by finding someone we have known for some time. But have you ever thought about rooming with someone that you've never met before?
Picture this - Tiffy and Leon share a flat. Tiffy and Leon share a bed. Tiffy and Leon have never met before…
To celebrate the release of The Flatshare by Beth O'Leary, one of the most anticipated debut book of 2019, we had the pleasure to catch up with her, to hear a little bit more about where she got her bed-sharing inspiration from...
1. Early riser or night owl?
An early riser, always. My boyfriend is a night owl and I drive him up the wall bombarding him with questions when we've only just woken up.
2. How do you switch off from writing at the end of the day to get the best night's sleep?
I read before bed, and it's always a physical book (the rest of the time I read lots of novels on my phone). I am also a total granny and love making myself a hot water bottle to go to bed with!
3. My morning 'wake up' essentials are…
A bracing trip into the garden with our puppy! That's always a very speedy way to wake up... But otherwise, I usually start with a peppermint tea - I wake up buzzy, so don't need caffeine until late morning - and maybe a run if I'm feeling virtuous. (If I don't go the minute I roll out of bed, I'm too good at finding excuses to put it off!)
4. If I could sleep anywhere it would be…
In a bunk at Hogwarts. Though they don't look all that comfy in the films... but it'd be worth it.
5. What was your inspiration to start writing 'The Flatshare'?
I was living with my boyfriend while he was working lots of night shifts, and we were hardly ever in the house at the same time. We passed like ships in the night, working opposite hours. It got me wondering what might happen if two strangers lived that way, sharing a flat but never there at the same time...
So if you're intrigued to find out more about how well 'Tiffy' and 'Leon' get along, then make sure you pre-order the book now for when it releases on the 18th April 2019.
In line with this, we will also be running a competition giveaway of 5 of these books. ENTER HERE to be in with a chance to win this fantastic competition giveaway (T&C's apply).