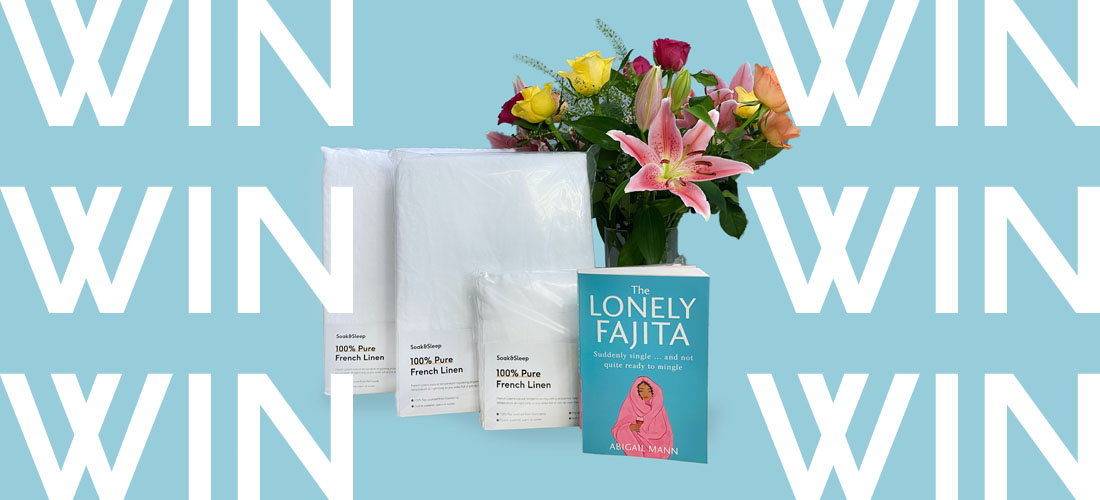 We've collaborated with HarperCollins Publishers, on the release of their new hotly-anticipated 2020 Summer read, 'The Lonely Fajita'.
It follows the story of Elissa, who is navigating a new life being single, redundant and homeless, which leads her to sign up to live with an elderly roommate in return for a free bed and board. Living with Annie soon shakes up her way of life, and a friendship blossoms. During this strange time, it's a feel-good story of life, love and finding your way.
To celebrate, we're offering a French Linen set to one lucky person who pre-orders the book, check out the competition here. We had the pleasure to catch up with Abigal Mann, the talent author, to hear a little bit more about her routine and her inspiration behind this page-turner.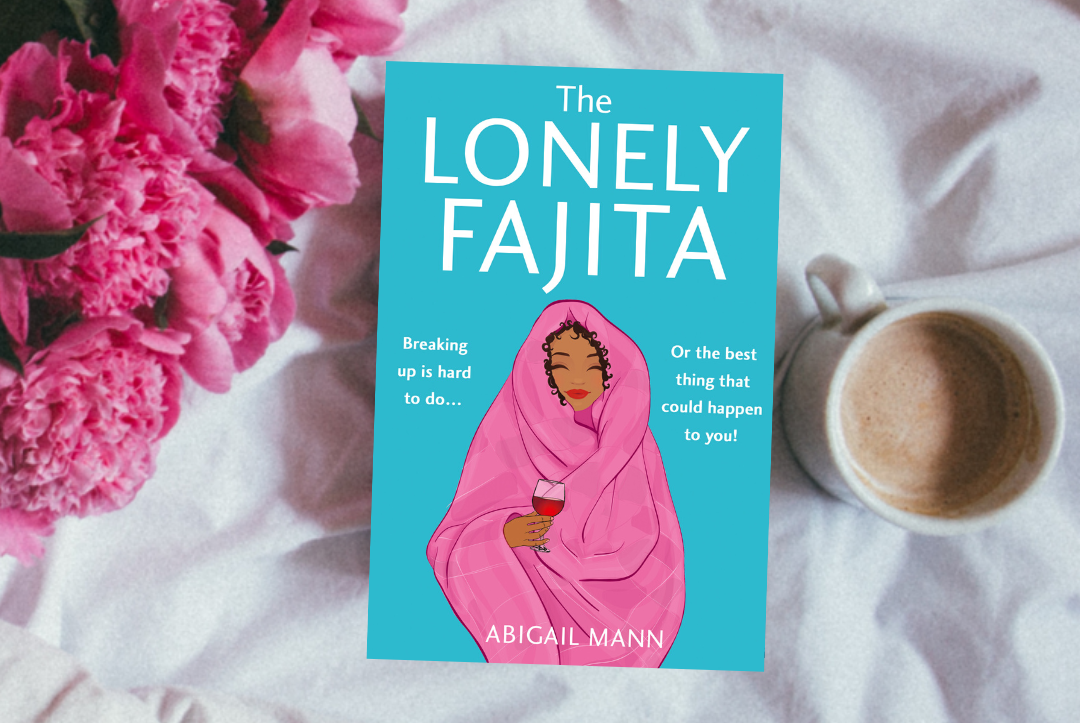 1. Early riser or night owl?
Is it acceptable to be rubbish at both? I've never been great at late nights. Friends from university will attest to this – I was in the club at nine and in bed by midnight. On a good day with no set alarm, I'm up at 7:30am and start the day slowly with a giant mug of tea. Then it's back under the duvet for half an hour either scribbling in my notebook or reading, which gives my brain a chance to warm up before I settle down at the table to work on my books.
2. How do you switch off from writing at the end of the day to get the best night's sleep?
I've recently discovered this thing called 'exercise' – something I've heard people talk about but
never really tried myself. I've found it helps me transition out of 'work' mode' and into 'relax mode'. I'm guilty of moving very little during the day, but now my fitness tracker realises I'm not comatose, which is nice. I largely write at home, and although working into the evening is sometimes necessary, most of the time it takes a conscious effort to switch mindsets. When my body is tired, it helps me feel sleepy at the right time as opposed to mid-afternoon when the urge to nap is keen. I'll also have a hot shower and put on comfy, clean pyjamas. If the sheets are fresh on, that's a winning combination. Peppermint tea and a good comedy series top the evening off.
3. My morning 'wake up' essentials are?

Hitting snooze a couple (maybe four or five) times, pulling on a big white dressing gown, and
plodding to the bathroom. I use a botanical eye brightener to wake me up and splash some water on my face whilst drinking the day's first pint of tea, then do my 'morning wiggle'. I promise it's not as weird as it sounds. I put on a really upbeat, fast tempo song, and fling myself about for three and a half minutes. There, day started!
4. If I could sleep anywhere it would be…
In a hammock on a treehouse balcony beneath furry throws, a dozen pillows, and thick covers. If someone could lend me a purring cat too, that would be great.
5. What was your inspiration to start writing The Lonely Fajita?
When I first left university, I moved to London not really knowing what I wanted to do. I naively
thought that I'd be sipping cocktails on the Southbank with an intriguing, but ultimately abstract, job title. Alas, not so. The unpaid internships put an end to that vision. I worked for a couple of tech startups that were run in ways that were truly stranger than fiction – all for expenses only with the promise of a paycheque somewhere down the line.
London can make you feel quite jaded and isolated. It's a huge city, but I couldn't figure out my place in it. It got me thinking about isolation and loneliness as a shared experience; two people in the same city, one older and cut off from technology, one younger and cut off because of it. It was my 'what if?' moment: make the two unconventional housemates and see what they can teach each other. Elissa represents so many young women still figuring out life, whereas Annie is stubborn, funny, and vulnerable, even though she's got plenty of secrets that need resolving too.
6. What makes up your 'sleep wardrobe'?
I recently retired my shapeless, decade-old fleece pyjamas and replaced them with floaty satin ones, which was an uncharacteristically grown-up move for me. I wear huge, sheepskin slippers and my nan's old dressing gown to potter around in before bed. It's got a huge floppy hood which I love. If I'm feeling fancy, I'll slather myself in lavender and oat milk body butter so that I'm practically floating by the time I get into bed, complete with loads of pillows and a fluffy duvet.
So if you're intrigued to find out more, then make sure you pre-order the book now for when it releases on the May 14th 2020.