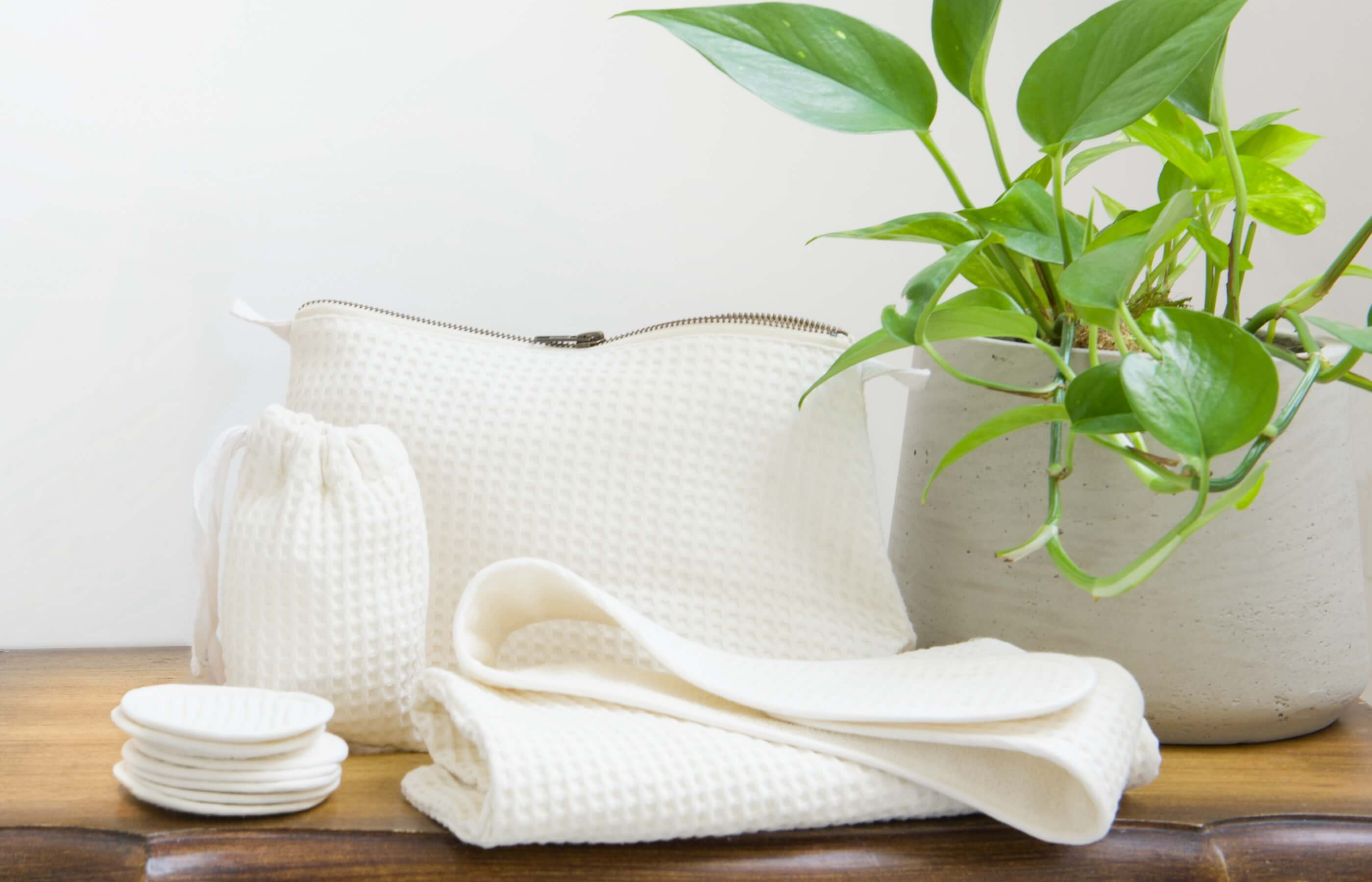 Relax, unwind and discover Soak&Sleep's indulgent home spa collection
Scented oils, fancy candles and chill-out music at the ready? Then Soak&Sleep's new Waffle Spa collection is all you need to complete the experience and put yourself into a spa-like state of mind.
How to create a Spa at Home:
Step 1: Keep your spa essentials together with a Waffle Cotton Washbag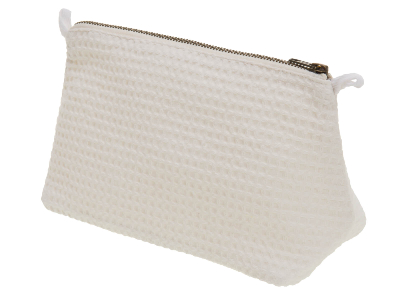 From make-up and beauty products to toiletries for the whole family, there's no end to what you can pack in these perfectly sized washbags. We've lined them with a waterproof lining to help prevent leaks and spills and each bag has a herringbone loop for hanging - perfect for the gym, spa or when travelling.
Step 2: Prepare for your skincare with a Waffle Cotton Headband
Keep those locks out of the way! This waffle headband provides a neater way to keep your hair out of the way, simply use the velcro fastening to adjust the band at the front. It's perfect for make-up removal, at-home facials and make-up application. The terry weave on one side is soft, respecting your hair as you care for your skin and the waffle weave looks chic and adds a spa-like vibe to your beauty regime.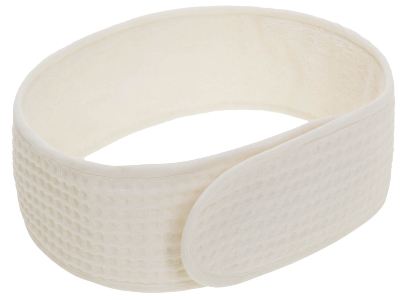 Step 3: Reusable Face Pads for skincare and makeup removal
Let's face it, washing your face every evening can create a lot of waste if you're using disposable wipes or pads. Each of these reusable face pads is made with pure cotton and secured with a neat binding around the edge - a durable, hypoallergenic and more conscious way to care for your skin. They have a soft and gentle terry weave on one side and waffle on the other for a choice of exfoliating textures - they are the perfect choice for removing makeup and for your skincare routine.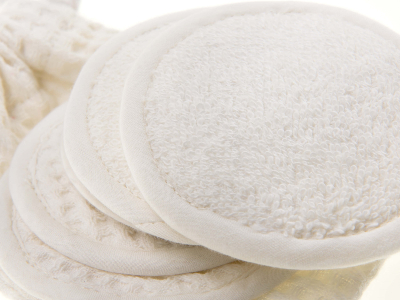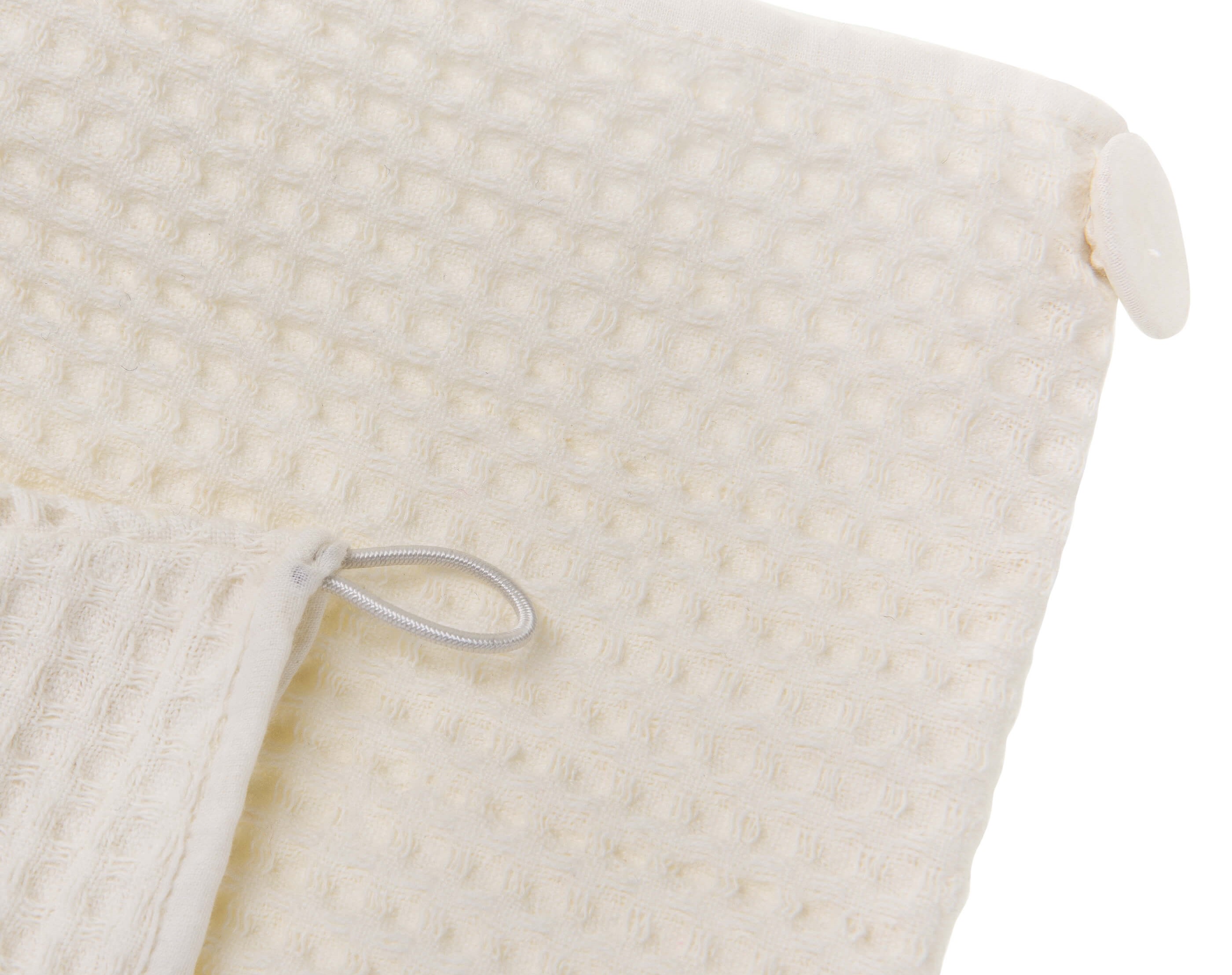 Step 4: A Waffle Cotton Hair Wrap to dry your hair and keep it back
This waffle hairwrap is absorbent, soft, durable and a convenient way to start drying wet hair and keeping it out of the way while you get ready. From post-swim or to wear during a bath, the waffle weave absorbs water while the spacious wrap means there's plenty of space for long or voluminous hair.
Step 5: Dry off - Step into a lightweight Waffle Cotton Bathrobe
We've made this lightweight waffle bathrobe with pure cotton for breathability, comfort and absorbency. The unisex styling of this robe makes it suitable for everyone. The shawl collar, matching waffle tie and semi-fitted sleeves and shoulders mean it doesn't swamp you, so you feel stylish as well as serene.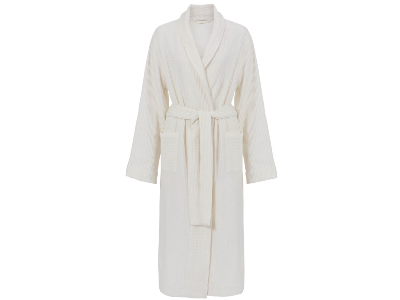 ---
And relax…
Luxury bed and bathing essentials for the ultimate in rest and relaxation.
What is it your guests love doing when they come to stay with you? As well as lazing in a cosy bed and enjoying an indulgent breakfast, relaxing in a luxurious bath or shower is probably also something they're keen to do. With no chores or rushing about, relaxation is top of the list! Small wonder then, that baths, luxury showers and chilling out in a spa, pool or hot-tub are so important in helping your guests kick back.
By using well-chosen essentials, you can enhance your facilities and make guests feel pampered and cared for, ready to return at a future date or recommend you to other relaxation-seekers.
Along with Soak&Sleep's range of luxury bedlinen and bedding, our towels and robes are similarly luxurious. Well-made with high quality fabrics and finishes, they are available to trade customers at a discounted rate.
Here is our pick of their finest products for enhancing your guests' stay.
Luxurious soft towels
It doesn't matter how blissful the bath or shower, drying off with a thin, rough towel instantly lowers the mood.
Keep guests feeling pampered with rich, fluffy Egyptian Cotton towels. Soak&Sleep's Egyptian Cotton range of towels are an indulgent 700GSM, making them soft, super absorbent, and sure to be a winner. And as they're available in a choice of sizes from hand towel all the way up to a supersized bath sheet, you can give your most exclusive guests a real treat.
Because you also have to consider practicality, it's good to know these towels are made to last. Made from certified Egyptian Cotton, they are especially durable with double-stitched hems and twisted loop pile, helping to reduce snags. Your investment will stand the test of time, benefitting from a one-year guarantee.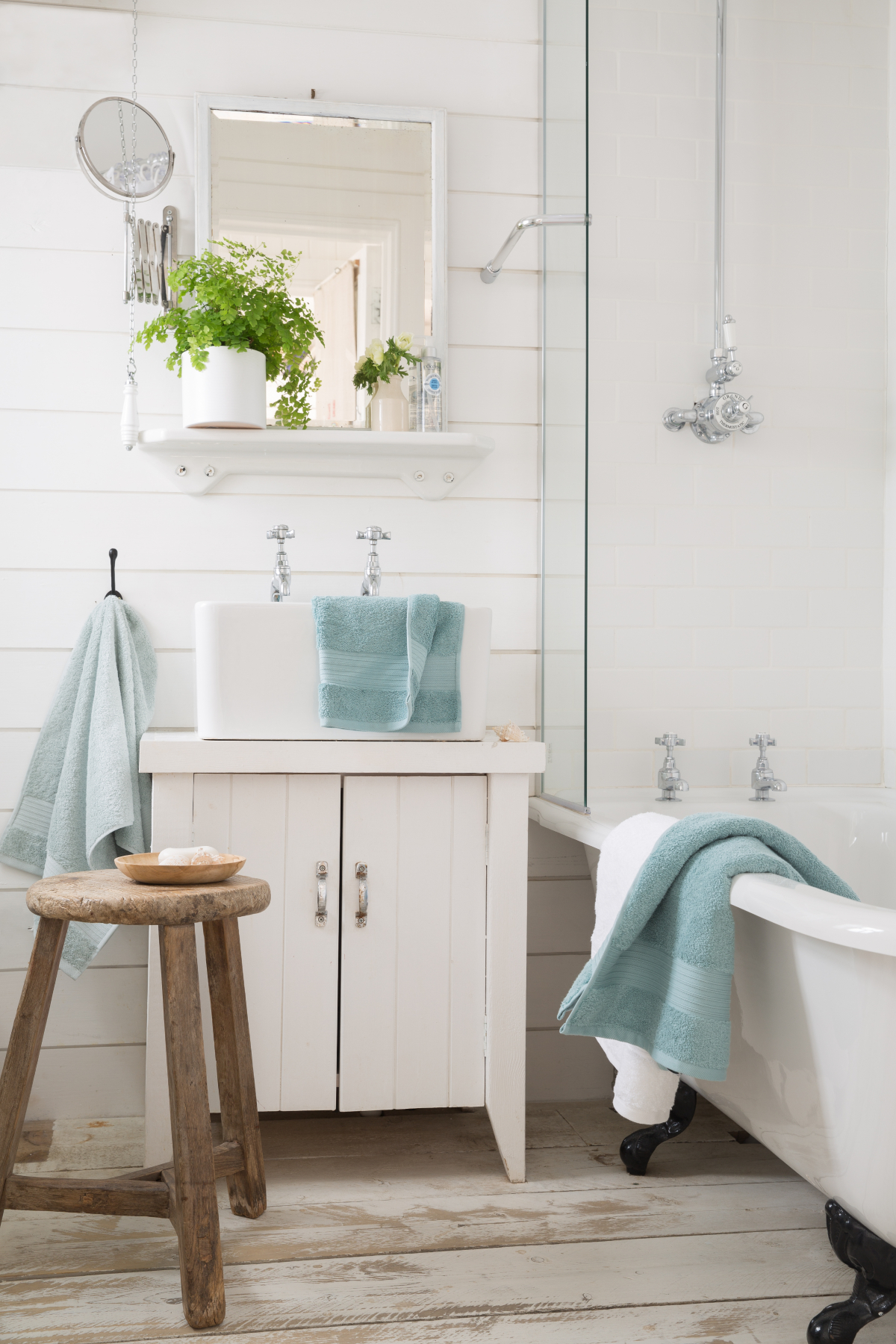 Soft yet sturdy bath mats
En-suite and bathroom floors have a habit of getting pretty wet, which is why we're a fan of a hardworking bath mat. The Soak&Sleep Egyptian Cotton range includes 900GSM bath mats. They're soft on the feet and work hard, effortlessly absorbing splashes and puddles to keep your guest's bathrooms luxurious and safe.
Chic pool towels
If you've got a hot tub, pool or spa facility, dedicated towels make sure your bathroom towels stay where they belong and don't go missing. Providing towels in another colour is an easy way to subtly indicate where a towel belongs, such as by the pool or in your spa. It's also a great idea if you're by the coast and want to provide guests with something to take to the beach. With a range of stylish colours to choose from such as smoky grey or nautical blue, our Egyptian Cotton towels are just as perfect on sun loungers or for drying off with after a dip in the pool or hot tub.

Snuggly bathrobes
Show your guests they're somewhere special by giving them a bathrobe to potter around in. Ideal for chilling out after a bath or shower, or for wearing while they walk to and from the spa, a bathrobe is the perfect blend of comfort and convenience.
Soak&Sleep have a choice of robes to choose from. The Turkish cotton bathrobes are wonderfully warm with a classic spa vibe, while the terry lined waffle robes are lighter and have a more contemporary look.
---