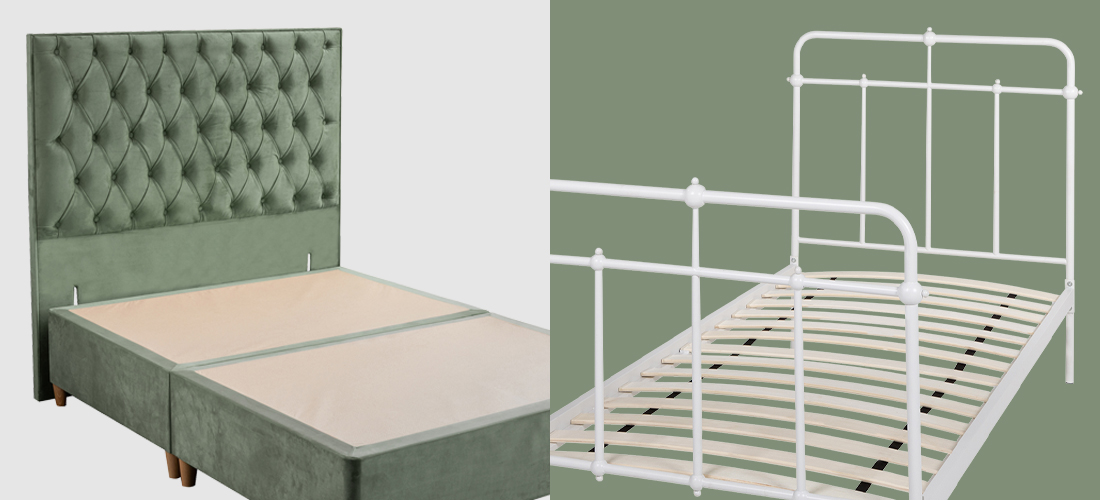 When looking to create the perfect feel and aesthetic for your bedroom, furniture plays a huge role. Whether your style is sleek and modern, antique and grand, or playful and bold, choosing a suite is a decision that has many factors to consider.
Once you've measured up your bedroom, it's important to factor the size of the bed that you'll be able to have. We'd always recommend going as large as possible, especially if you sleep with a partner, to have the most comfortable sleeping environment.
With your measurements ready, it's time to consider what type of furniture style you're after. Shopping online, there is an assortment of options available, but what are the benefits of a divan bed vs a bed frame?
Let's start with the details...
What is a divan bed?
A divan bed is a sturdy base which your mattress comfortably sits on top of. Praised for their flexibility, divans have various options to choose from, such as having built-in storage, drawers and also the fabric and upholstery. Find out more about the benefits of a divan bed.
What is a headboard?

A headboard is a piece of furniture that connects to a divan at the head of the bed. Originally used to help keep away the draught during the night, headboards soon became a feature within bedroom design, with the wealthy showcasing their grandeur.
What are the benefits of a headboard?
Despite their aesthetic and draught appeal, are there any other benefits you may be asking? Let us fill you in:
Support for sitting up
For many, reading before going to sleep is part of their wind-down bedroom routine, and headboards are a great backdrop to preposition yourself against. Choose an upholstered option for comfort. Position square pillows at the back for that extra bit of plump, and also for a hotel-style feel.
Pillows stay put
Gone are the days of waking up with a crooked neck, headboards are an easy way to ensure that your pillows don't take a wander during the night.
Protects your bedroom wall
Bedrooms can have elements of general wear and tear, especially kids rooms where playing can cause damage along the way. By having a headboard in place, you're providing a buffer to prevent accidental snags to your walls.
What is the difference between a divan and headboard and a bed frame?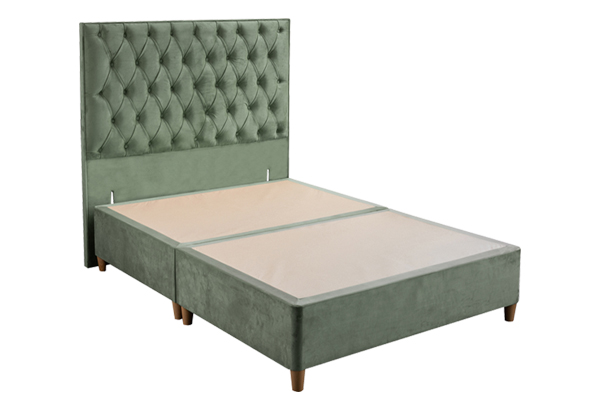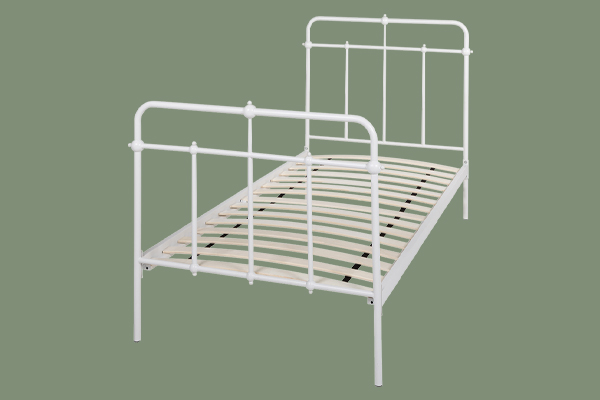 So you're now in the know about the details of using a headboard and a divan, but how is a bed frame different? A bed frame is one piece of furniture. So, when put together (depending on the manufacturer) it stays that way until it is taken down. Some bed frames have storage space underneath, so we'd recommend measuring the space and using storage bags or boxes to neatly store away clutter.