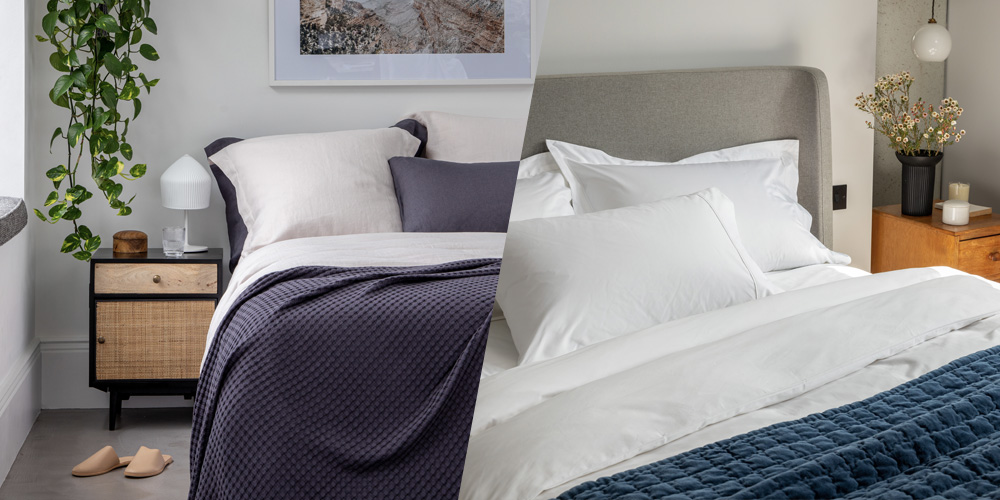 Ever found yourself pondering on whether or not to ring the changes when buying your bed linen? So many of us opt for cotton when buying bedding, but what about flax linen? Flax linen has been used in bedding for millennia, so much so that it's lent its name to the entire selection of items we use on our beds – bed linens.
But should you add flax linen to your basket instead of cotton next time you update your bed? What makes the best bedding? Now that's something only you can decide. Here are some facts to help:
Variety of designs
If you prefer your bedding to have a distinctive pattern or print, then cotton may be a better choice. That's because cotton bed linen is readily available in a wide variety of patterns – from classics such as seersucker and dobby stripe through to pretty prints that are bang on-trend. In contrast, flax linen bedding is more likely to be made with some form of plain weave, although you can find the occasional printed or yarn-dyed linen set.
Ease of care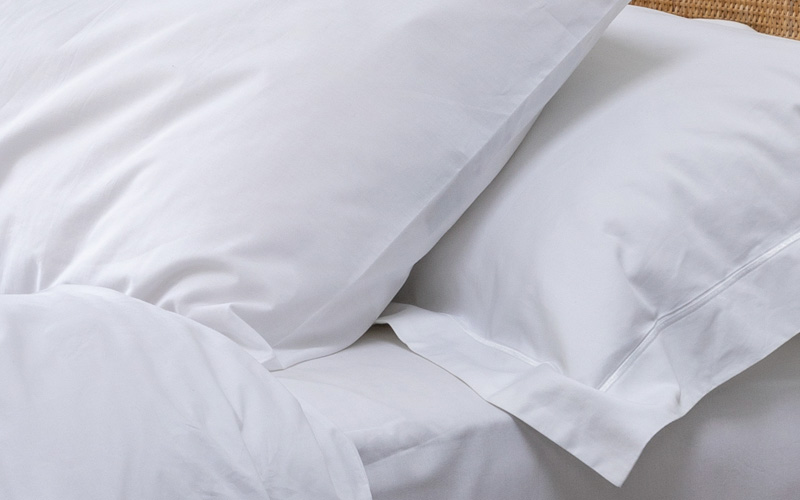 Both flax linen and cotton are machine washable and can be tumble dried. And while lighter cotton bed linen (such as 200 thread count Egyptian Cotton) dries relatively quickly, heavier cotton fabrics take a similar amount of time to dry as linen. The difference comes down to ironing. Higher thread count cotton bed linens need a steaming hot iron to make them look presentable while linen somehow looks more charming when it's not ironed… although its fine to add it to your ironing pile if you prefer a smoother look.
What's your style?
There are some bedroom themes that demand crisp white sheets – as anyone trying to emulate a chic urban hotel room can tell you. Prefer something a little more rustic? Then you'll probably find that flax linen suits your style with its rumpled, lazy-in-a-good-way appearance. Of course, there's a middle ground where both fabrics are suitable, for example, a coastal themed bedroom looks as romantic with a cotton seersucker as it does with flax linen bedding.
Heirloom-ready
Although few of us buy bed linen with the intention of handing it down to our children, we're becoming increasingly aware of the sustainability benefit of quality products that can be used for many years to come.
Both cotton and flax linen are durable yarns and if woven and sewn well can last you for many years with good care. Expensive strains of cotton such as Supima® and certified Egyptian Cotton will last for many, many years. But when it comes down to a lifetime achievement award, linen takes the trophy. Not only will well-cared-for linen last beautifully, but it actually improves with usage. It becomes softer with wear, meaning those linen sheets you invest in now could be making you wake up happy for some years to come.
Climate control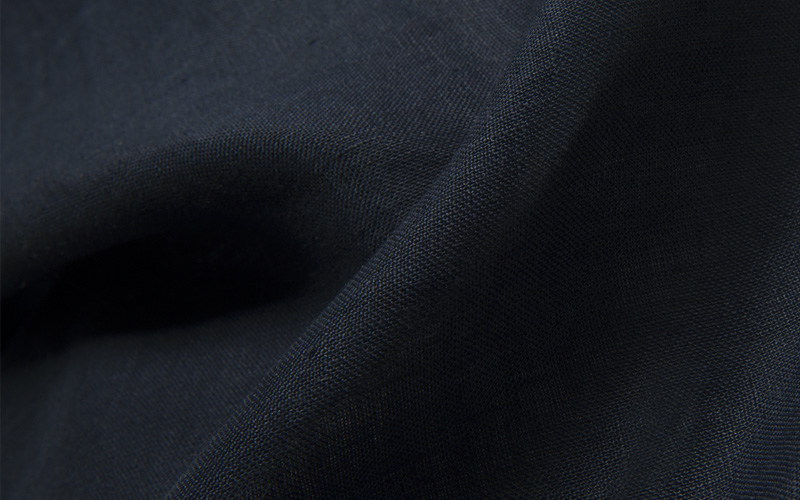 Cotton is the natural choice for hot weather and known for its temperature regulating credentials, but linen is the queen of temperature regulation. That's thanks to the way flax linen can hold more moisture than cotton - as much as 20% of its dry weight! It absorbs and releases moisture into the air to prevent that clammy feeling so many of us experience.
Thanks to its temperature-control skills, flax linen is a year-round superstar. It feels snuggly in the winter and cool in the summer. Cotton isn't quite as adaptable – a cotton percale feels lovely in the summer but less attractive in the winter when brushed cotton bed linen is far more inviting.
Flax Linen or Cotton. Whats the verdict?
It all depends on what you're looking for… here's a handy summary…
Flax Linen:
is easy to launder and looks sensational even without ironing

has a rustic and relaxed appearance

is incredibly durable

gets softer and more comfortable with age

is a temperature regulating superstar - ideal for hot and cold weather.
Cotton:
is easy to launder but needs ironing to help it look its best

is the perfect choice for a pristine finish

can be very durable

is great at helping you stay cool during the summer

is available in a range of prints and weaves.