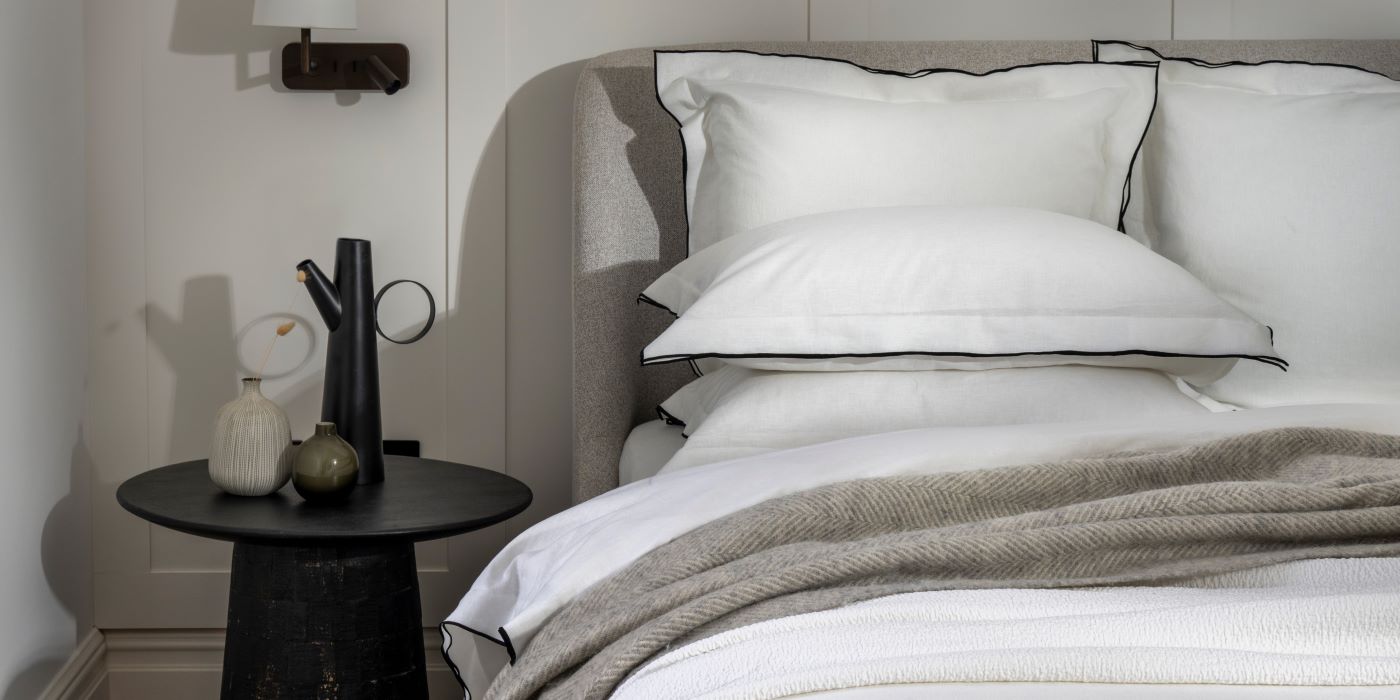 What makes our range of lavish blankets so special?
We know that a bedspread is more than just another layer. That's why we've created a beautifully detailed collection with a mixture of fabrics, colours and textures to choose from. Whether you are after an extra layer of warmth and comfort, or adding a touch of style to your bedroom, layer up with our selection of deluxe blankets, bedspreads and throws.
Honeycomb Pure Wool Throw
With its modern, honeycomb weave, this generously-sized, lightweight throw is perfect for adding personality to your home. Woven for us by Tweedmill, our Honeycomb range has been designed with pure wool for warmth, breathability and temperature regulation. The wonderful on-trend shades of Oatmeal, Pink, Sea Green and Light Grey will brighten any bedroom, finished with fringing for an extra touch of style.
Faux Fur Throw
Keep warm this winter by dressing your bed with this gorgeously snug faux-fur throw. Made with 100% super-soft acrylic, an adaptable synthetic yarn that has a soft and warm wool-like texture, it's the perfect throw for getting cosy in the colder months. The reverse of this throw is made with a suede-effect fabric to help it stay put on your bed.
Herringbone Pure Wool Throw
Lift and modernise your bedroom with this beautifully timeless throw. Whether you're looking to add an additional lightweight layer for extra bedtime comfort or adding a soft touch of style and flair to your room, our Herringbone Pure Wool Throw is for you. Made by Tweedmill, this traditional, fringed throw is made with pure new wool for warmth, breathability and temperature regulation. Choose from a selection of elegant colours including duck egg, sea green, light grey and mustard.
Waffle Cotton Bedspread
Made with super soft pure cotton, this Waffle Cotton bedspread feels wonderfully soft and comforting to the touch. It acts as a light layer so you can move freely during the night making for a more restful sleep. The textured bedspread adds interest to your room with neutral tones and a matte finish, making it suitable for a wide range of bedroom styles to elevate your serene sanctuary.
Palm Leaf Matelasse Bedspread
Made with pure cotton, this beautifully lightweight bedspread helps to regulate your body temperature for a fresher, more peaceful night. The raised palm leaf pattern on this bedspread is perfect for adding a modern twist on an all-white bedroom look or as a contrasting layer on coloured bedding, adding sophistication and elegance.
Luxury Wool With Cashmere Throw
Carefully woven for us in Italy, this indulgent cashmere and wool throw will inject a little Italian style into your home. Thanks to its incredibly fine fibres, cashmere is three times more insulating than sheep's wool, making it a luxurious way to stay warm when the weather grows colder. We've finished this throw with a timeless fringing detail for an elegant appeal. Throws are two-toned for extra depth and versatility, making it a simple and timeless addition to your home.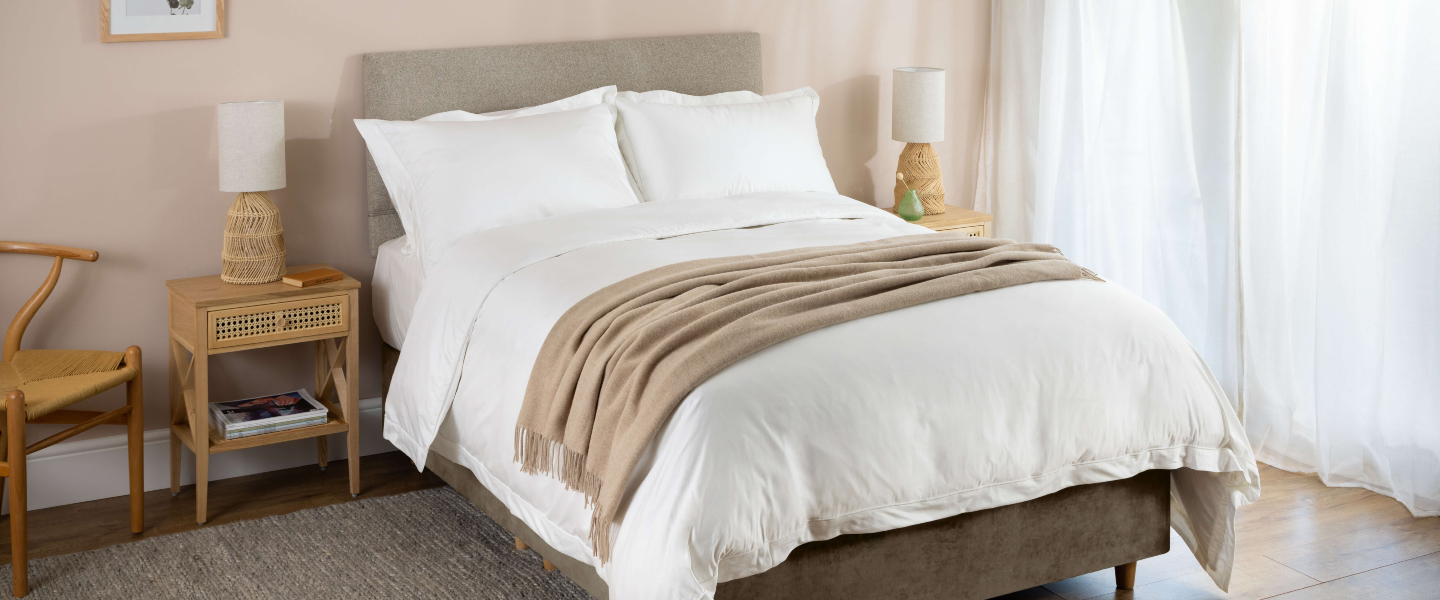 Classic Quilted Cotton Bedspread
This Classic Quilted Cotton Bedspread is made with 100% cotton fabric for a classic finish that feels soft and smooth and is easy to care for. A light layer that helps you regulate your sleeping temperature for a comfortable unrestricted night's sleep. Quilted with an intricate circular design, this bedspread adds subtle interest to any bedroom and will complement a range of decor schemes. Pair with a flat sheet in the summer for an additional layer of style and comfort.
Silver Grey Quilted Silk Bedspread
This beautiful bedspread has been made with 100% mulberry silk satin for incredible luxury and breathability. The silk satin weave feels exceptionally lustrous whilst the soft cotton reverse is smooth and practical. With a decadent sheen and a gentle shade of silvery grey, this quilted silk bedspread is a truly indulgent way to finish your bed and add a sense of luxury.