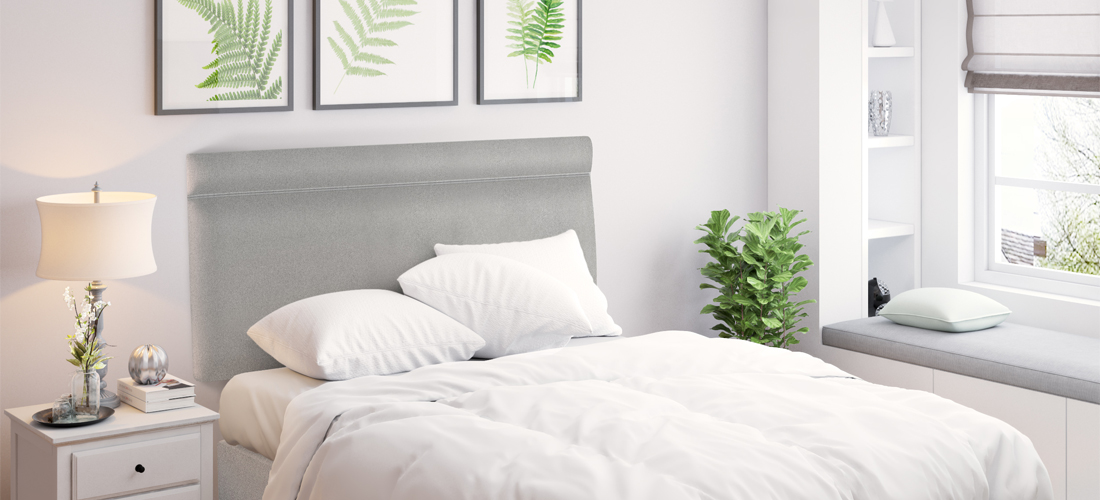 Your bedroom is not only a place where you get to sleep but for many, it's a solace of space, a relaxing haven and an escape from the world. With this in mind, it's important to create a luxurious space for you to switch off in, where you might meditate, read, sleep or get some much needed time away from the kids. So where do you start? And what are the items that you shouldn't miss off your shopping list?
How to create a luxury bedroom?
Don't let turning your bedroom into a luxury paradise overwhelm you, it's not as hard as it may seem! From a supportive mattress to soft and luxurious bed linen, we have everything you need.
Step one - Write a list
It can be easy to fall into a pit of Googling, looking in catalogues, and checking out beautiful bedrooms on Pinterest, but let's get back to basics. By clearly listing out what is needed, you avoid panic buying anything unnecessary.
Step two - Measure up
Ensure you've measured your bedroom (especially if you're going for a full furniture upgrade) to get an idea of what size mattress would be best, and as a result, what bedding and accessories you would also need. We'd always recommend choosing a bed size that is as big as possible for your room - it's even more important if you're sharing it with a partner, as this gives you optimum room and fewer disturbances during the night.
Step three - Add personality
With a bedroom overhaul, it's quite easy to forget that, ultimately, it's your sanctuary. don't forget to add personality with pictures, frames, colours and accessories.
1. Divans & Statement headboard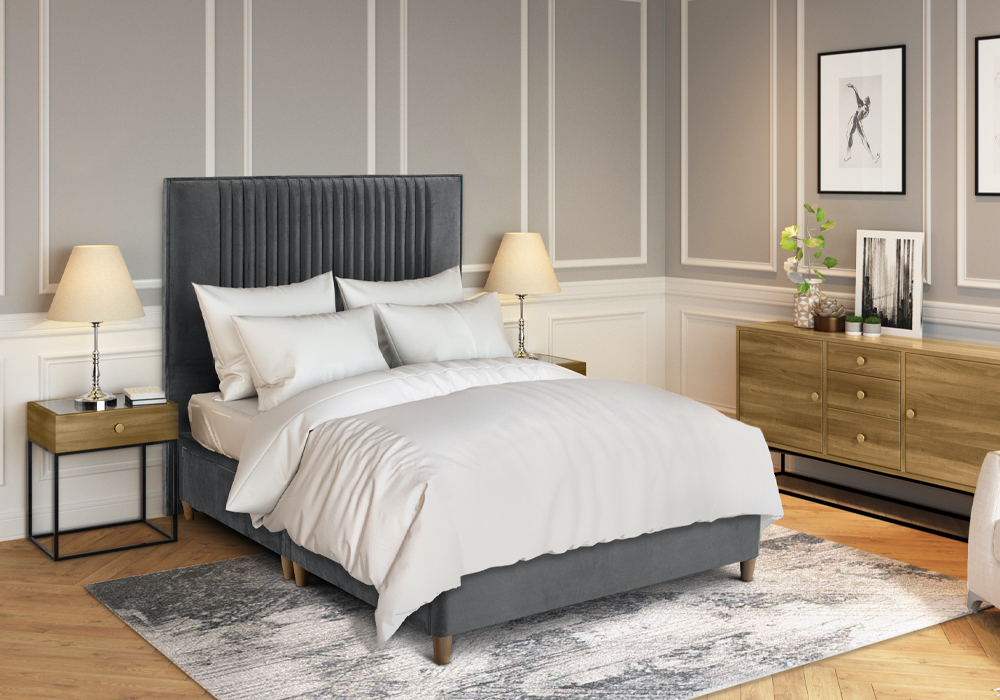 A bed is the centre point of the room, where the eyes are drawn to and also the piece of furniture that you spend most hours of your day on, so why not make it a feature? As trends come and go, style stays on, and your personal look and feel will be timeless with a beautiful statement headboard and divan.
Available in a range of colours, fabrics and designs, these are a simple way to add a luxury wow factor, and not only that, there are storage draw options to hide away bits and bobs.
2. A comforting mattress
A mattress is the second layer to the bedroom puzzle, offering a foundation to your sleep. With so many on the market, it's easy to get confused as to what you need, so use our simple 3-step plan.
1. Measurements
Measure up so you know what you're looking for, sizes vary from single all the way up to emperor (with specialist European sizes too). Once you know the size you're after, it's important to remember the depth, as some bed bases or headboards have a limit with how thick the mattress can be. Options that include a built-in topper might need to be avoided.
2. Spring count
Pocket sprung options are perfect for those sharing a bed, as each pocket is individually cased offering reactive support and support. Whereas an open sprung mattress (often a lower entry point) has all the springs fixed together widthways and lengthways. Because the springs are connected they all move together, so can cause disturbances if sleeping with a wriggly partner.
3. Mattress fill
Mattresses can be filled with both synthetic and natural options. For example, memory foam mattresses are supportive and popular for allergy sufferers. But naturally filled mattresses are becoming a luxurious choice as they're breathable, temperature regulating and also options are evolving that are eco-friendly.
3. Toppers & protectors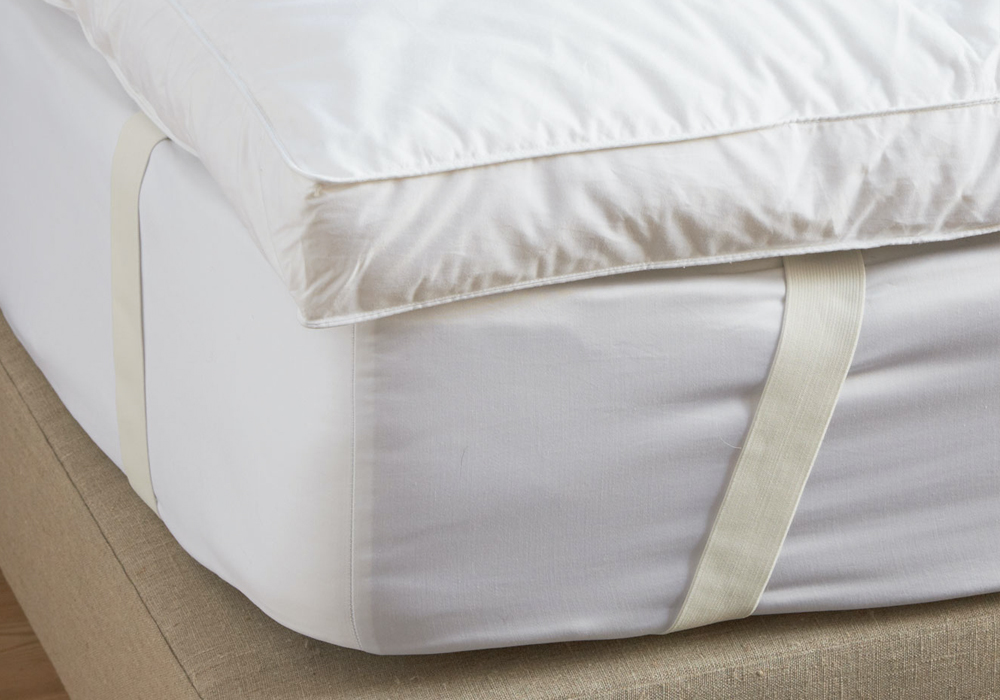 After spending money on a new mattress, we'd always recommend protecting your investment and making sure you have a mattress protector. A normal depth (30cm) is perfect, but if you're looking to add an extra layer of comfort like a topper, always opt for a deep protector (normally 40cm+).
4. Duvets and pillows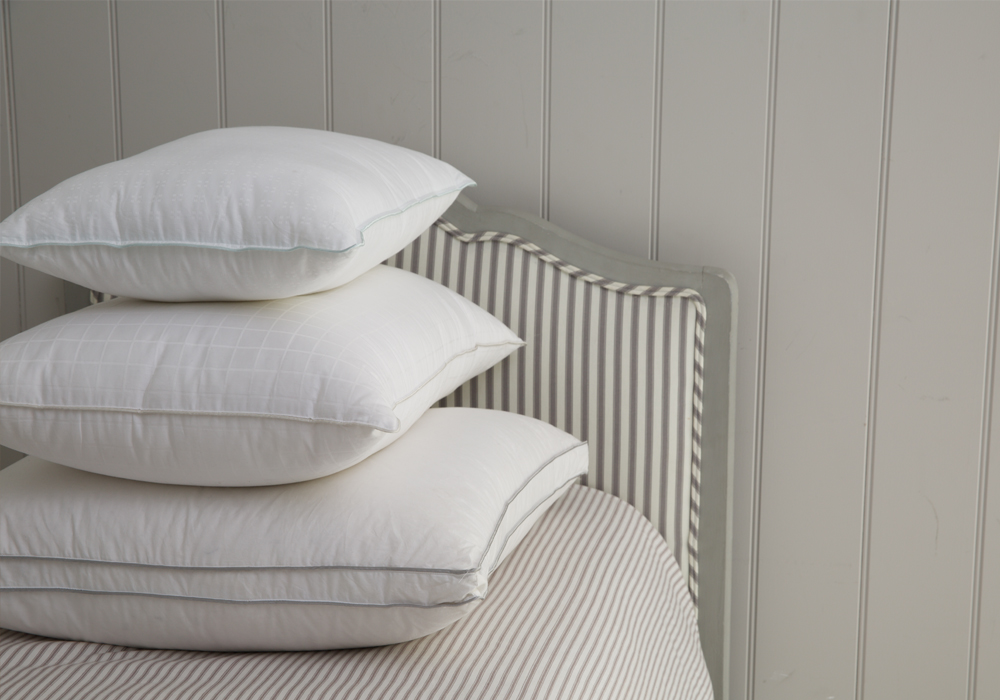 For the soft fill additions to your bed such as duvets and pillows, look out for luxury fills such as Hungarian down, wool or for those with a large budget, Eiderdown.
5. Luxury bed linen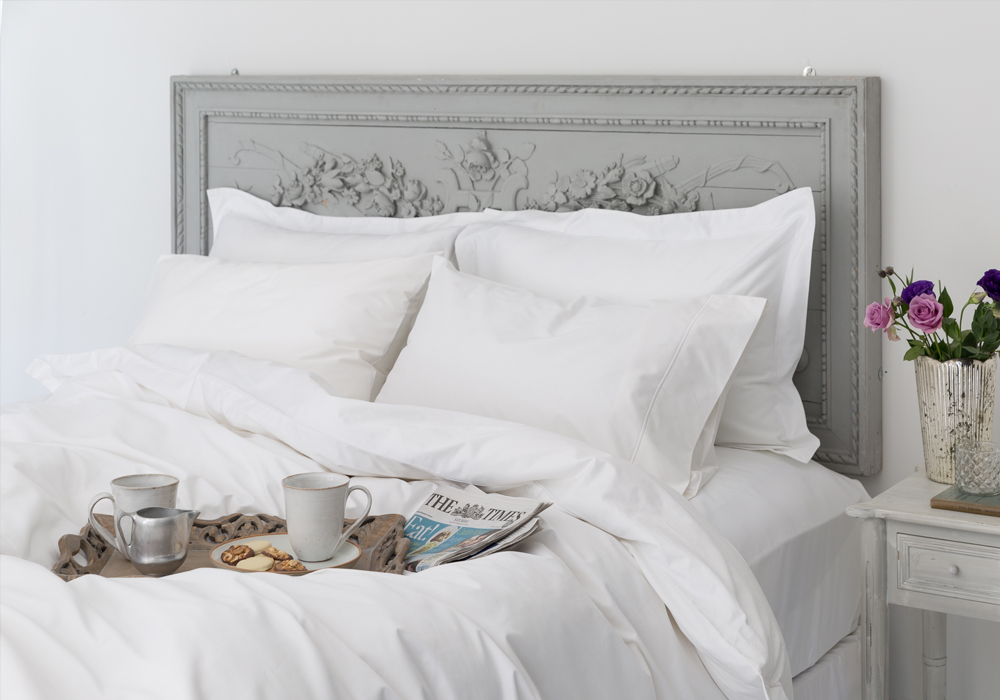 Once you've settled on a beautiful frame, bouncy mattress and protectors, bedding should be next to explore. With many fabrics on the market, choose something that works with your lifestyle. For a more relaxed vibe, French linen or Hemp is perfect, but if you're looking to create a 'hotel' feel at home, Egyptian cotton or Supima has classic details and styling that always feel like a 5-star check-in.
6. Don't forget to accessorise with blankets & bedspreads
Never forget to add colour, personality and textures with blankets and bedspreads. Our velvet and silk bedspreads are luxuriously plump, soft and inviting.