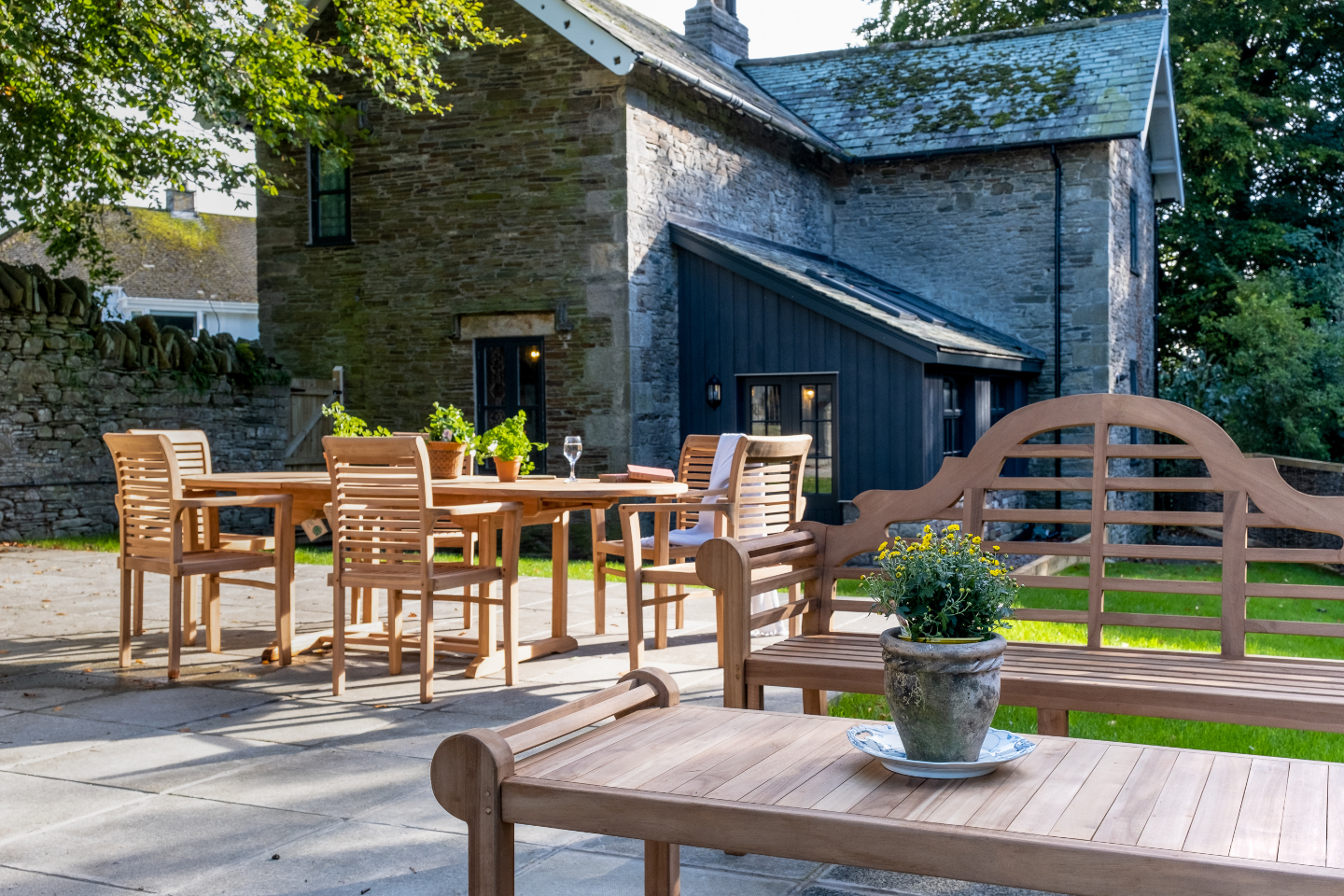 Soak&Sleep have teamed up with the wonderful team at North Lodge to give away a two night stay to one lucky winner and five of their friends. We chatted to the wonderful George Wyndham and Cruz Maria Wyndham from North Lodge to find out a bit more about their stunning, peaceful historic holiday cottage.
---
Where is North Lodge located?
North Lodge is on the outskirts of Cockermouth in the northern Lake District. Cockermouth is a charming and bustling town which, thankfully, isn't overrun with tourists yet. The house is a short walk from the shops, cafes and restaurants but also feels out-of-the-way with its large garden and private stretch of riverbank. It basically has the best of the town and the countryside.

Strolling through the surrounding landscape, it's easy to see why the poet William Wordsworth found inspiration here. The area has some of Cumbria's most picturesque scenery; you're never more than 15 minutes from a vast lake, a fast-flowing river, a remote beach or an ancient forest.

Most importantly, it's nice and peaceful. Now we just hope it stays that way!
What are the things to do when staying at North Lodge?
We recommend exploring the great outdoors. Lots of spectacular walks are on the doorstep so definitely pack some stout walking boots. Lakes like Crummock Water and Buttermere are a short drive away. Both are fantastic for walking around as well as shoreside picnics. The sweeping views are stunning. If it's a warm summer day, make sure you take a dip in the fresh water - no better feeling in the world!

Fishing is also popular. The River Derwent has salmon runs throughout the summer and autumn as well as lots of sea trout. We offer fishing at a competitive daily rate and our gillies will pick you up and take you to the most scenic and secluded spots on the river. Friendly tuition is provided for beginners as well as equipment.

The Lakes Distillery and The Lake District Wildlife Park are also fun things to do with friends and family. However, we also suggest getting to know lodge's extensive library, record collection, massive TV and the many plush sofas. It's a holiday!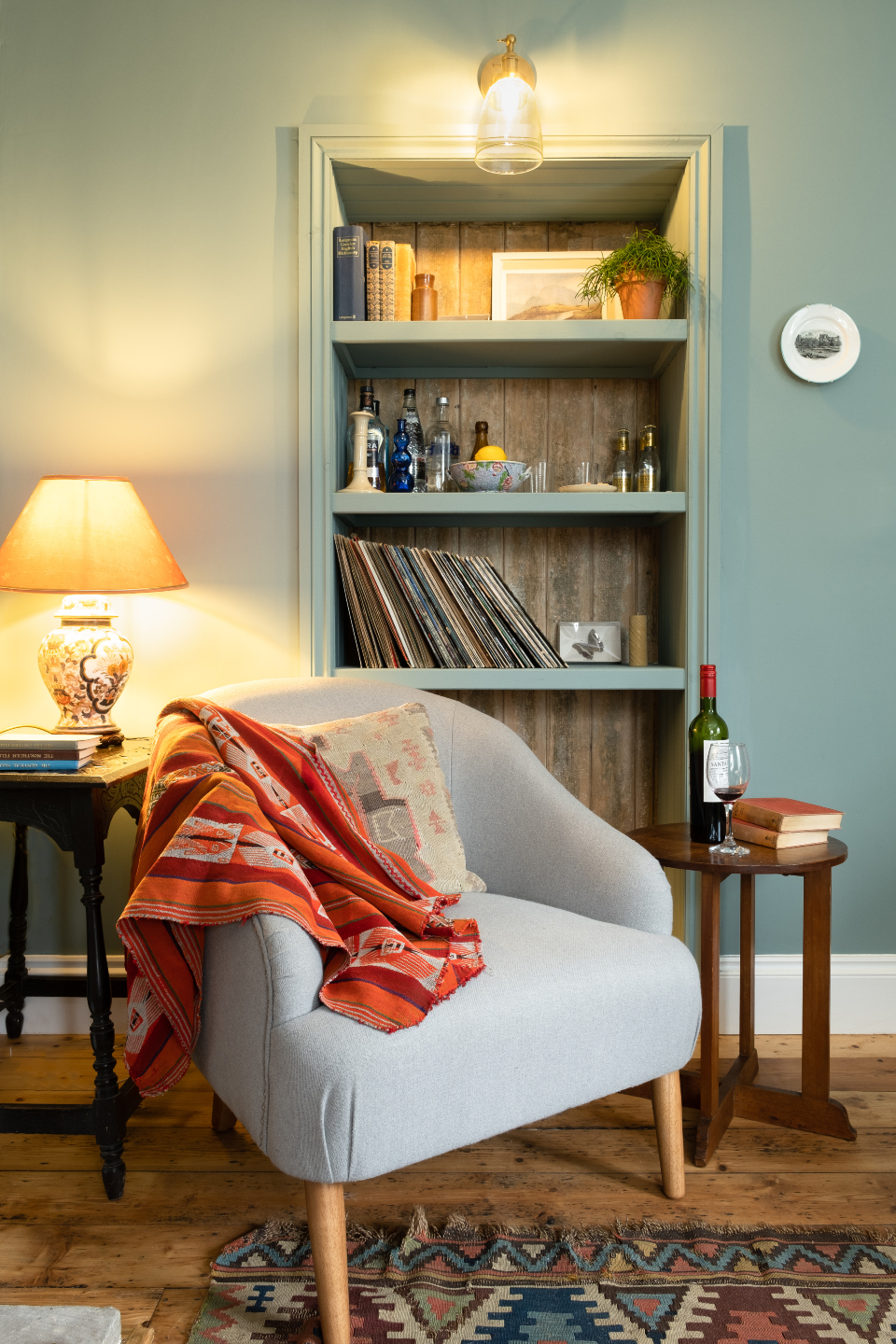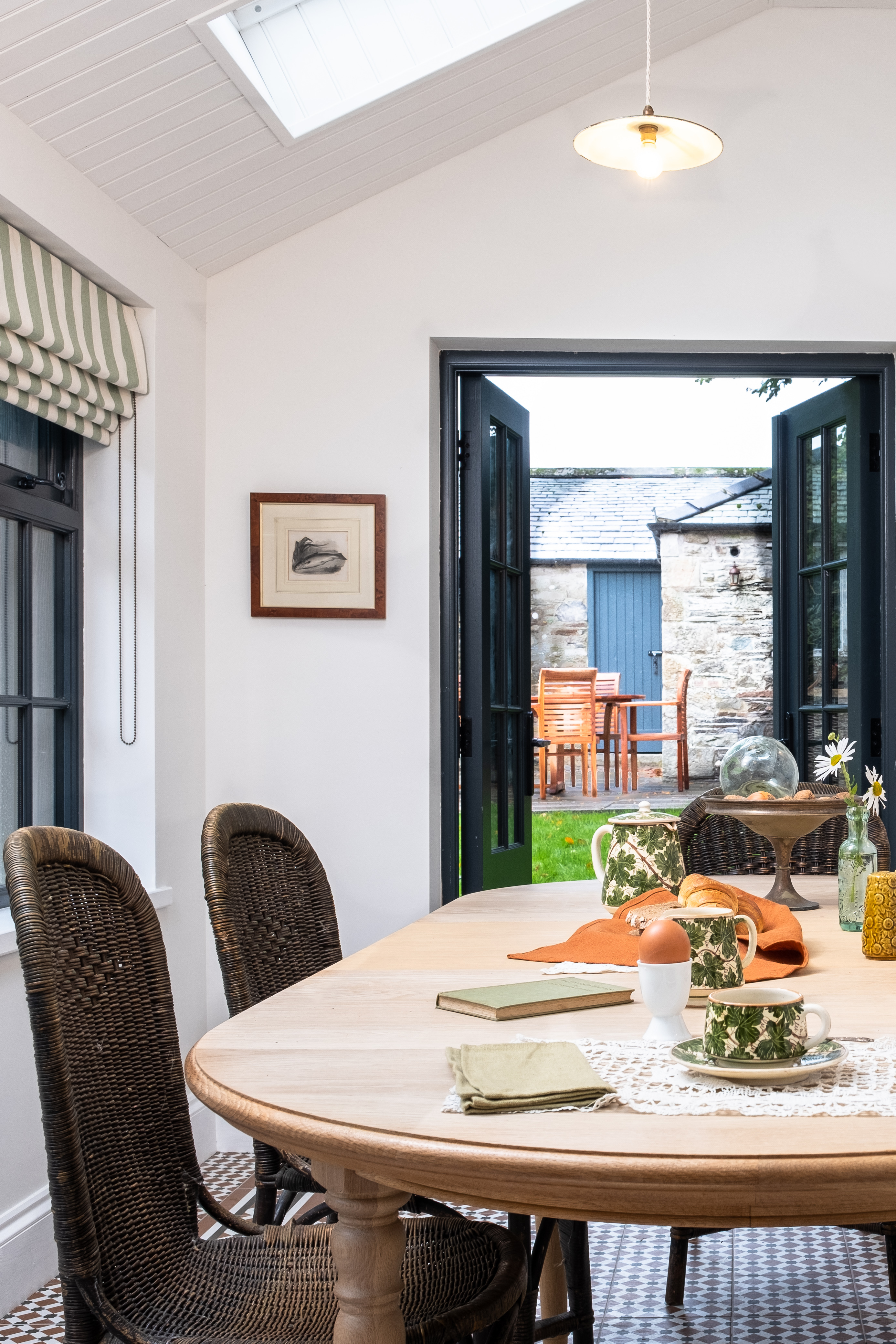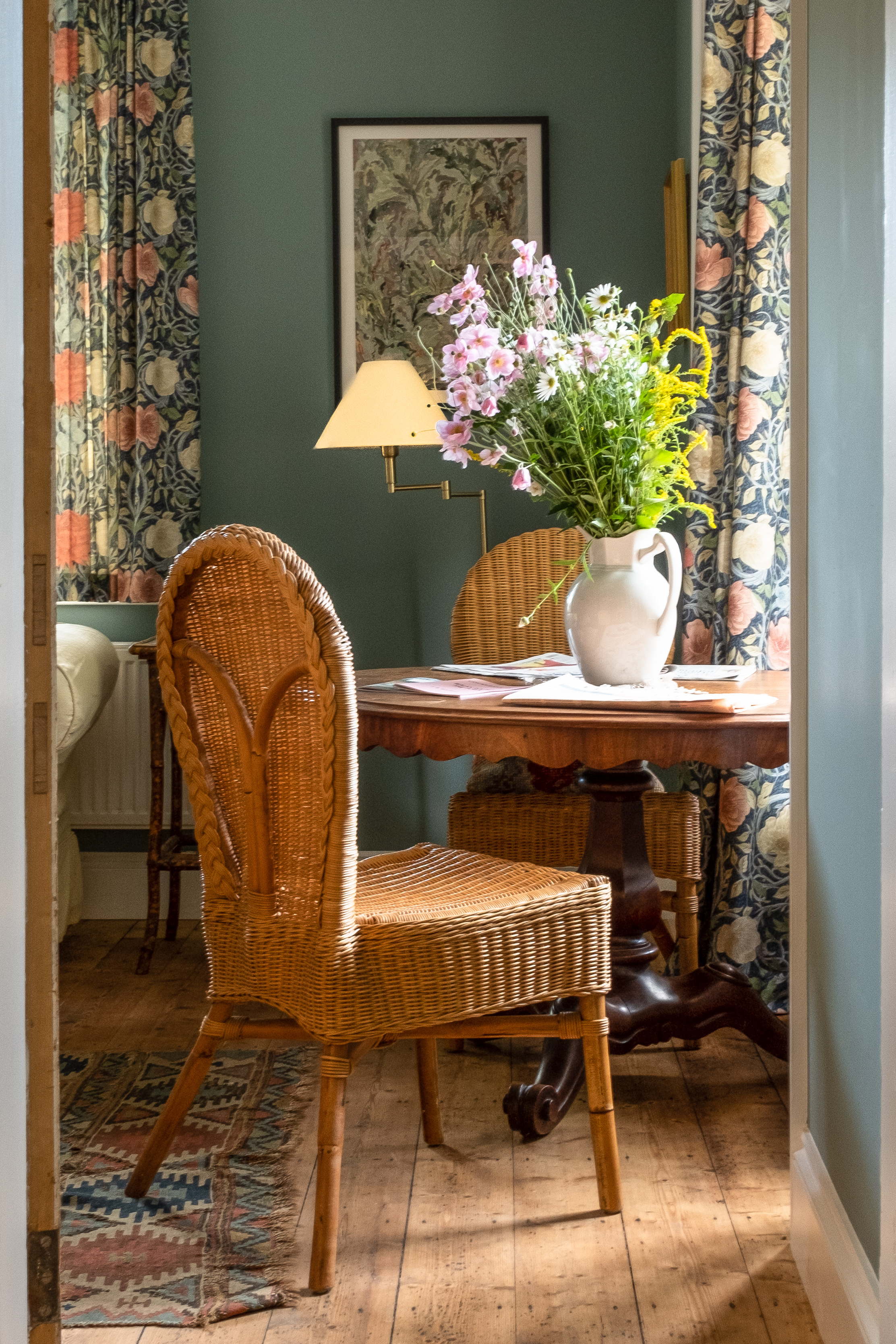 Can you tell us a bit about the building's history?
North Lodge has been in our family for over 100 years. It was built using local slate and stone and sits pleasingly within the rugged Cumbrian landscape. The house was used by fisherman by decades and you'll find lots of fishing paraphernalia about the place.

During recent renovations, we rebuilt the conservatory, added a downstairs bathroom, extended the garden and completely upgraded the kitchen. Now it still looks like an ancient Cumbrian lodge but has all the conveniences, comforts and amenities of a boutique guest house. We spent a lot of time and effort on the interiors to give it a unique look and feel.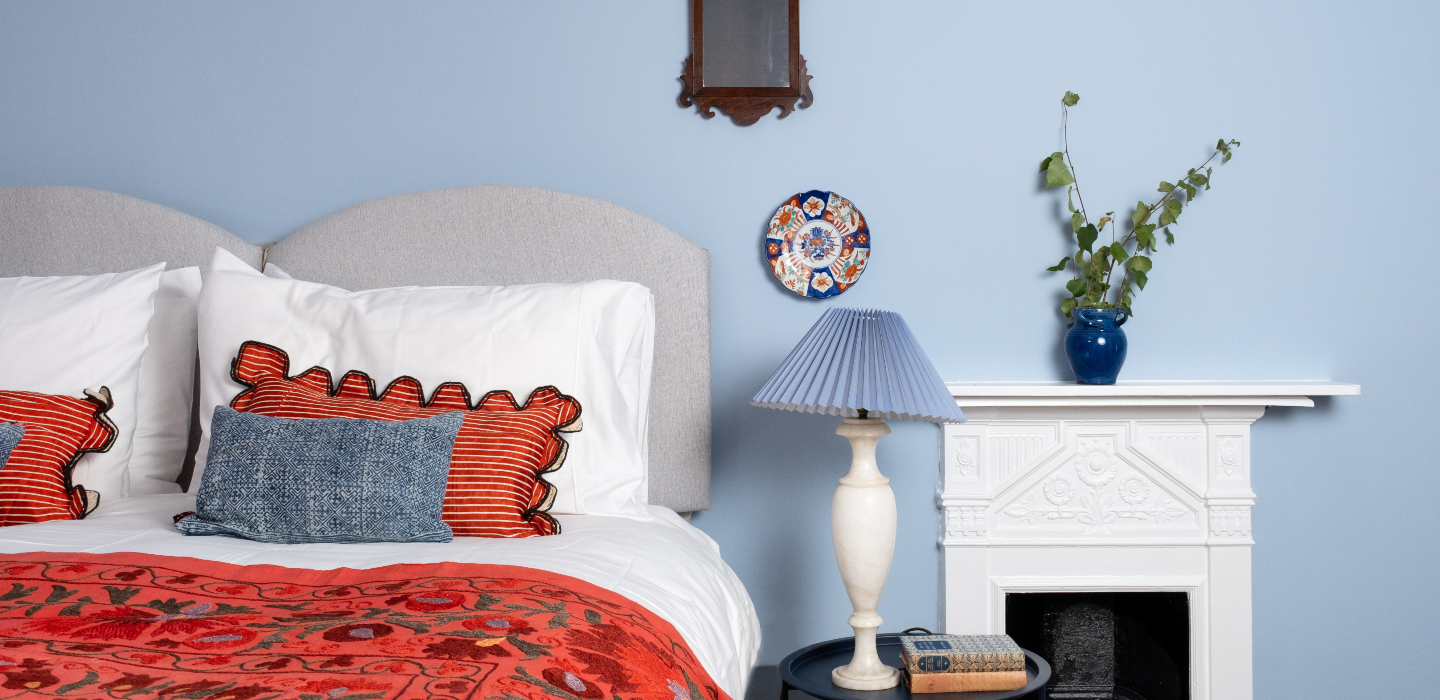 What was the inspiration behind the interior design at North Lodge?
North Lodge was designed and furnished with carefully chosen antiques from the town of Cockermouth as well as paintings and prints from Cockermouth Castle. We wanted to create a warm yet fresh atmosphere. Every room is unique and we have gone with bold, bright colours and fabrics.

The kitchen and conservatory have Victorian-style tiles that connect the two rooms. The conservatory was rebuilt with timber wooden boards to add texture. We painted the wood white to keep things bright and widened the windows to bring in more natural light.

We decorated our 'snug' room in a terracotta colour and filled it with books, fishing memorabilia, old drawings, a TV as well as board games. It has a warm atmosphere, and is the perfect place to spend a rainy day.

The living room has a wood burning stove as well as William Morris style curtains and original art from Beatrice Hasell-McCosh, a Cumbrian artist. Here, you can play records while you sit by the fire and enjoy an improving book.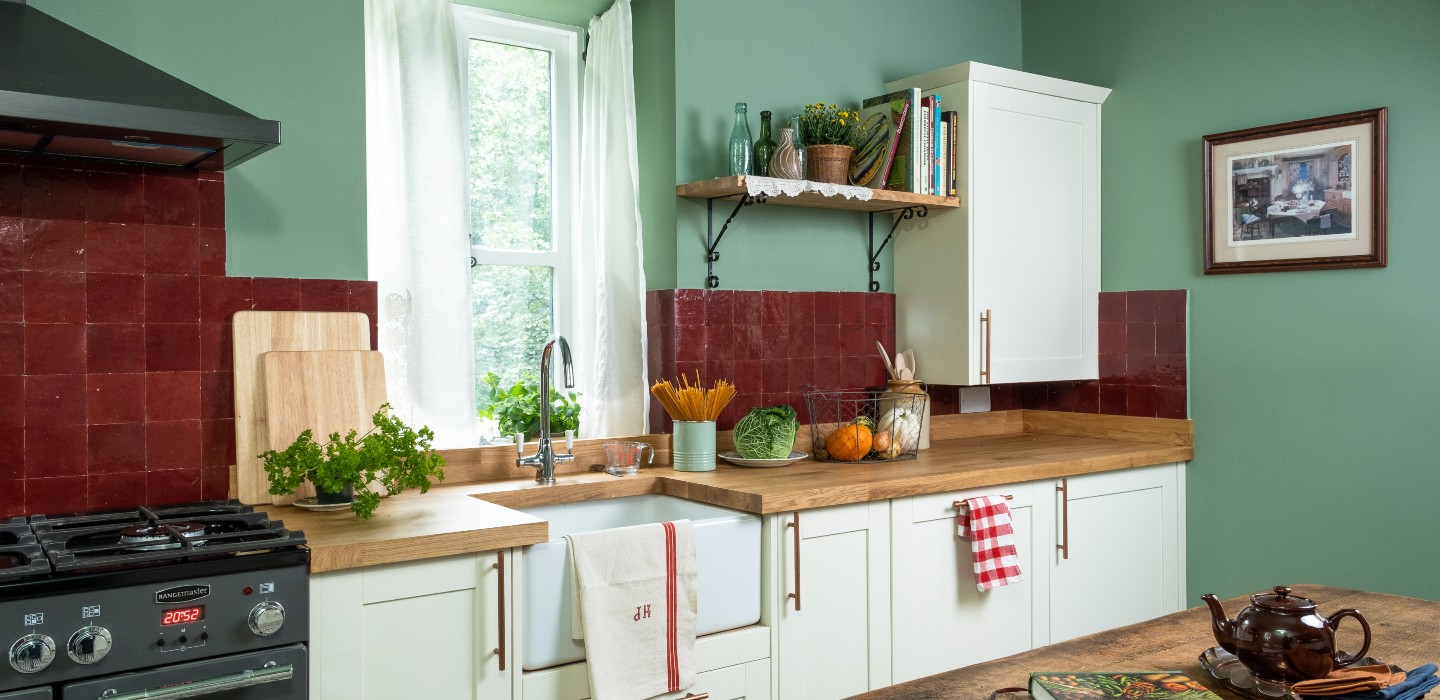 Which Soak&Sleep products do you use in the cottage?
All the bedding and towels come from Soak&Sleep. Whether it's our duvets, pillows, mattress toppers or crisp cotton sheets; everything gets rave reviews from guests. Most people who visit North Lodge comment on how well-rested and refreshed they feel following their stay so we must be doing something right!
How can your guests make the most of their stay at North Lodge?
As mentioned, we really advise exploring as much as possible. Pop into Cockermouth and visit the many high quality independent shops. Take a trip to the coast, climb a mountain, walk around a lake, go fishing on a deserted stretch of riverbank and have a drink in a local pub. The northern Lake District has so much to offer and definitely rewards the adventurous so try and get off-the-beaten track if you can.
---
A testimonial from Two Weekenders following their recent stay at North Lodge:
"Wow, what an amazing week at the beautiful North Lodge! The finishing touches were perfect and the Lodge has everything you could possibly need. There was no better feeling than waking up in the silky soft bed sheets to start your day exploring the lakes. We couldn't recommend this hidden gem anymore. I wanted to flag how AMAZING the bedding and towels were, these felt really premium and were so soft."