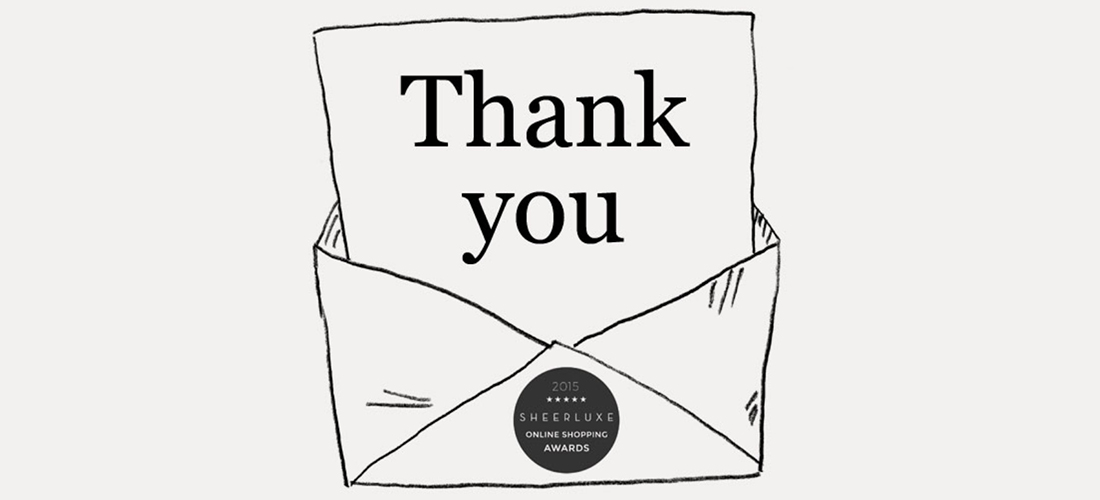 Earlier this year, we were very surprised to be nominated for the 'Sheerluxe Online Shopping Awards', in the 'Best Homeware Online' category, up against well-established department stores and retailers.
For a bit of backstory, Sheerluxe is an online lifestyle magazine, which features views on the latest beauty, wellness, fashion, lifestyle products, brands and brilliant offers. It was launched in 2007 by Georgie Coleridge Cole, and she has been running the 'Shopping Awards' online for the past few years, where the awards are voted purely by the consumers. This year, they decided to go all out and have the first ceremony, and never being ones to turn down an invitation, we dressed in our Sunday best and headed up to the big smog of London to attend.
The journey was well worth it as we were very surprised that WE WON! And were given the most beautiful flowers EVER from Flowers By Daisy.
Thank you to everyone who voted for us. It has been given pride of place on our office wall.