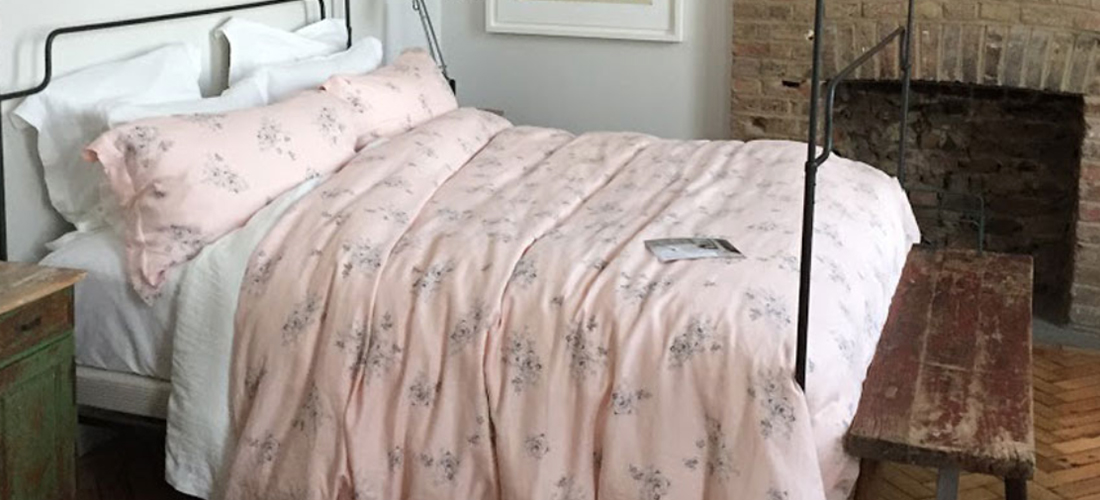 The Artist Residence Hotel in Victoria was feeling summery, with our launch of the "Summer of Linen." We invited a few of our blogger friends to come down, and enjoy an evening of relaxation – and experience the ultimate wind down.
Choosing the Artist Residence as the venue for our very first press event was easy – with relaxed vibes, bare-brick walls, beautiful worn parquet flooring, roll-top baths and statement beds throughout, the hotel oozes Soak&Sleep style. We took over three suites and transformed each room into a haven of the 'Summer of Linen'.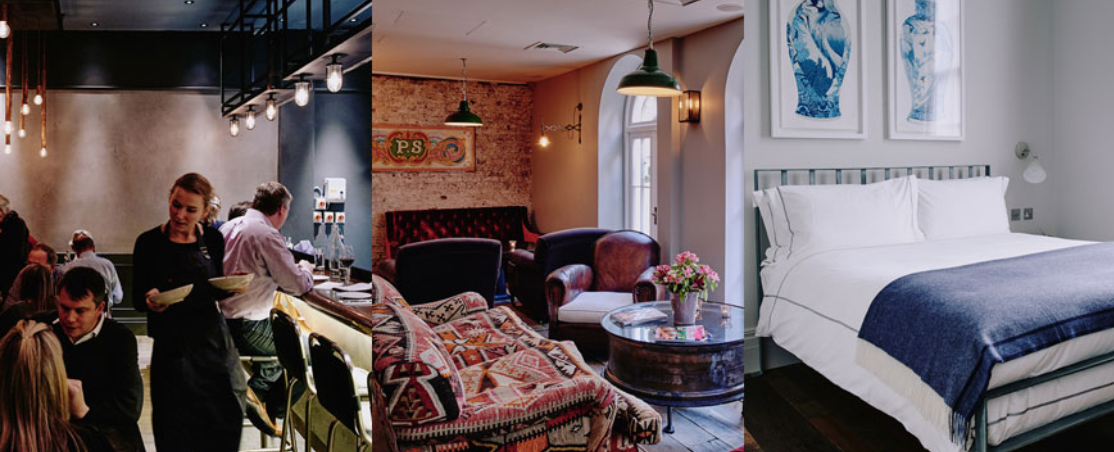 The evening of relaxation kicked off as our guests walked through the door, with shoes banned, and replaced instead with our beautiful sheepskin ballet pumps. High heels were a big no no… the evening focused on comfort all the way!
Once in the correct footwear, a Courvoisier nightcap was served, to take the edge off, forget the long day and let the wind-down commence. Mixed simply with ice and tonic, and accompanied with nibbles, the evening was off to a great start!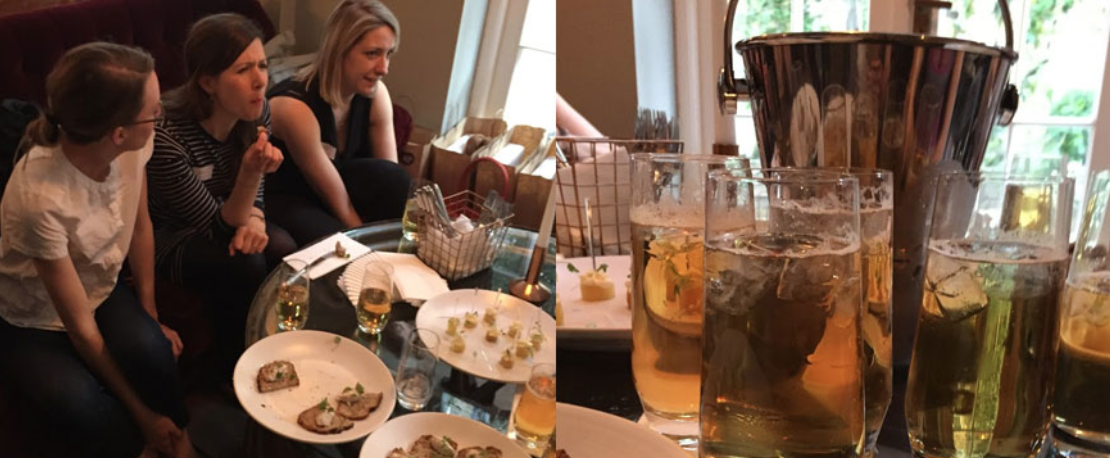 Once our guests had arrived, had a moment to unwind and introductions were done (with the help of some name tags), it was time for a welcome from Charlie Hunt, (CEO), the brains behind Soak&Sleep.
Sarah Smith, the head of buying at Soak&Sleep, also gave an interesting in-depth talk about the story of bringing these new bed linens to the company, before heading upstairs to the first of our bedroom suites…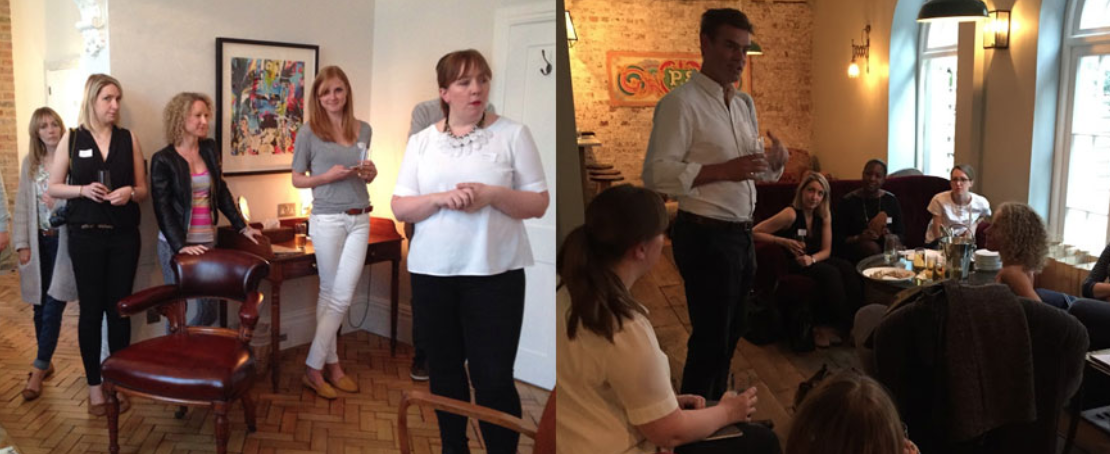 Within each beautiful Artist Residence suite, there were kitted out beds with our new ranges, and accessories to complement. Bloggers were invited to feel, snuggle, and for some even get into the bed…I'm surprised they left!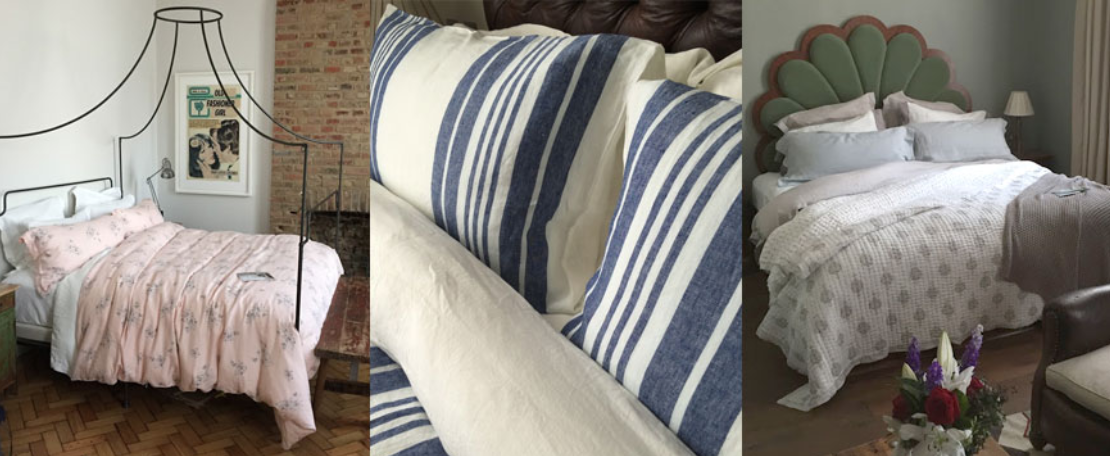 Then split into group of 3, each blogger group was taken to a different room, which provided a different stage of the night time wind down.
A pillow consultation, offered by Sarah Smith (head of buying), and Ruth from the Soak&Sleep team, provided an in-depth and fun consultation to each person to establish how they sleep. From this we were able to offer expert knowledge & advice on what pillow they should be using, and even gave them time to try out these recommendations.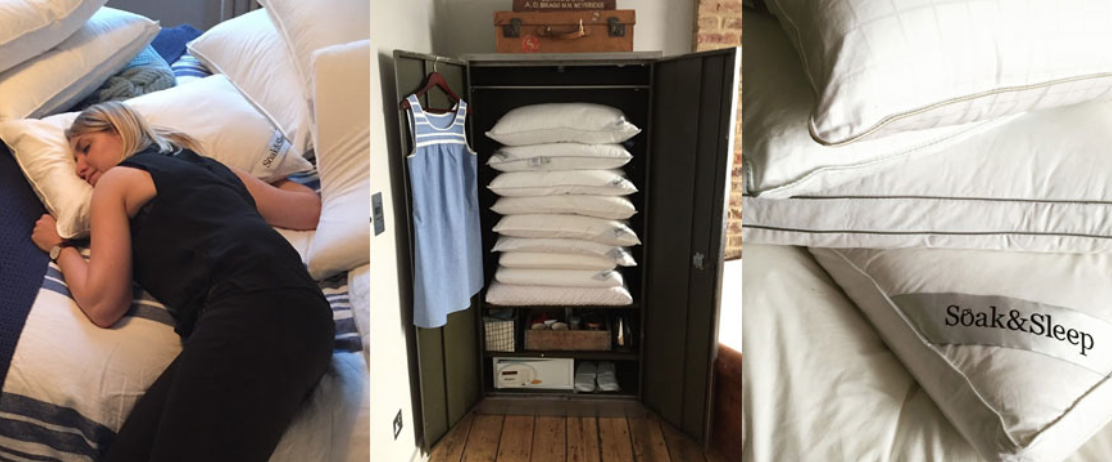 Another part of winding down is about forgetting about the day, so that you get in bed ready to drift off and have a solid night's sleep. That is why Natasha Kerry came in, with her acclaimed "Sleep Yoga" practise method. Which included special breathing techniques and poses which allow the body to fully relax – ready for a full night's sleep. Natasha also showed great moves to help you wake up in the morning, and start the day off right and feeling refreshed!
Finally, to finish the night off, we had a coffee specialist bringing his knowledge of various blends of coffee. A delicious decaf for before bed, or a tasty rich cuppa for the morning – a perfect drink to switch off and wake up.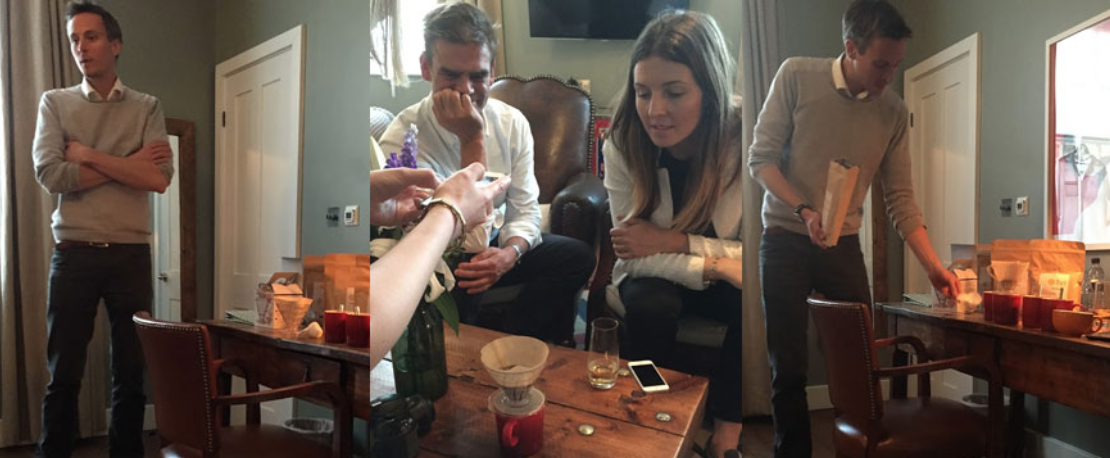 After this exploration of the perfect way to wind down, we all settled lazily into large armchairs, and had a drink and some more nibbles to finish the night off, whilst comparing experiences of the evening.
The event turned out to be fun and informative – with Apartment Apothecary "jumping on a few of the beds", and Cate St Hill "finding excuses to linger a little longer" with new white linen now on her bed.
Check out a few snaps from the evening's fun. We would love to know how you unwind… tell us your ultimate tips!