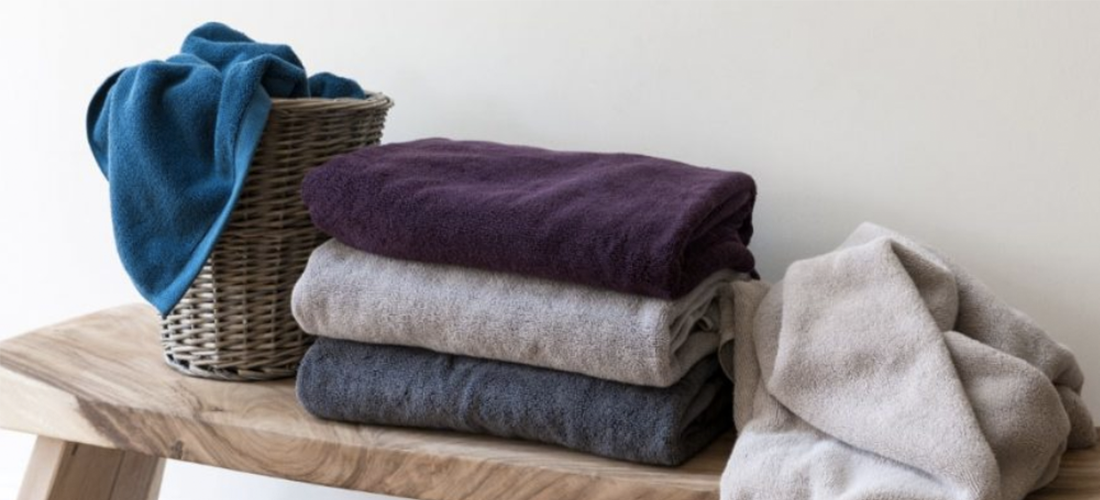 We all long for fresh, clean sheets and the same can be said for towels – wrapping up in a fluffy, clean towel is simply unbeatable. Our last washing guide blog answered our customers frequently asked questions about how they wash their bedding. If you missed it, be sure to check it out now.
So, in order to cocoon your squeaky clean body into a ball of perfectly laundered towels, we've written this quick guide for you to follow when it comes to laundry day.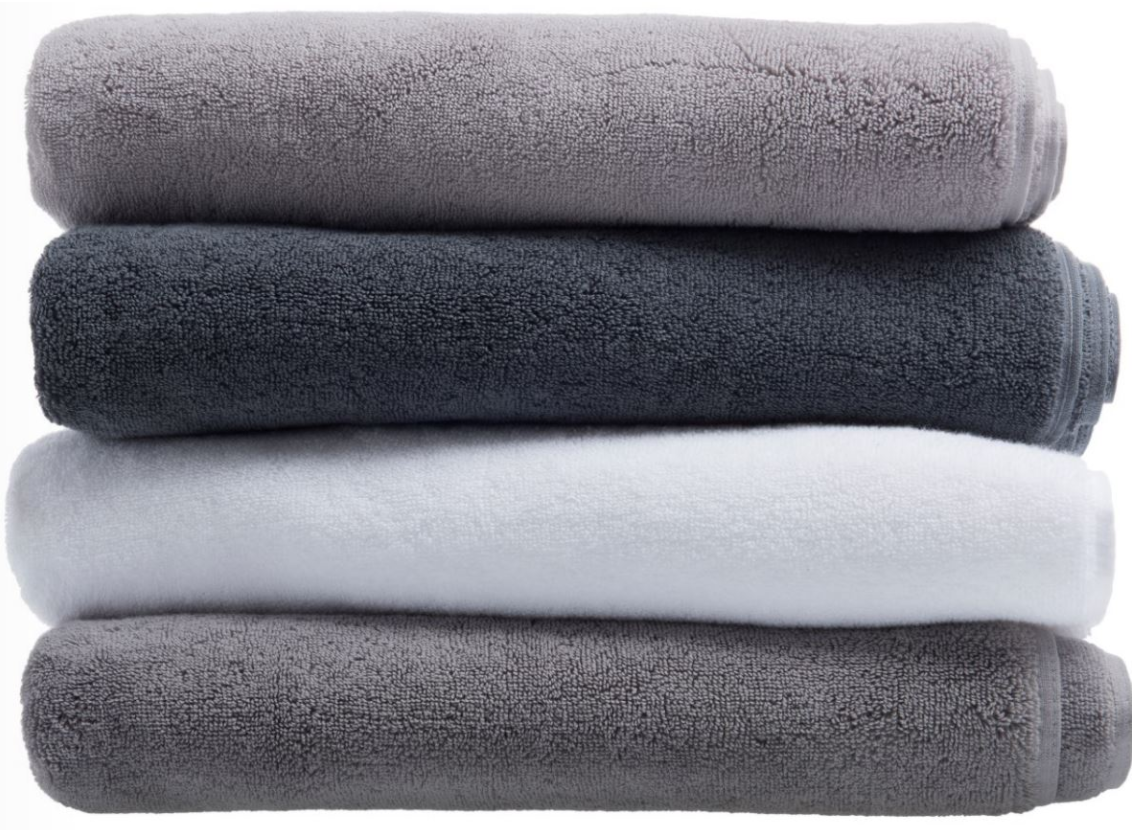 Towel Wash Care Guide:
What detergent should I use when washing my towels?
Always use the best detergent for the product you are washing: for all coloured towels, including light colours, it is best to use washing gels or detergents formulated, for pure whites stick to powders.
We strongly recommend to all our customers to avoid using products which include optical brighteners as these can cause the colour of the towel to look washed-out or leave bleach marks on the towels. Please note that some bathroom cleaning products and beauty products may also contain bleaching agents that can stain your towels.
Can I use fabric softener when washing my towels?
Using fabric conditioner / softener in your wash can help to keep your towels feeling soft but it does affect absorbency. It would be best to use fabric softener infrequently to maintain the absorbency and softness.
How often should I wash my towels?
Despite using towels when you're at your cleanest, it's still important to wash them regularly. We would recommend to wash your towels every few weeks to ensure they stay clean but to minimise cotton waste into the environment.
How should I dry my towels?
To ensure your towels stay fluffy and soft, we would advise to tumble dry them. The heat will help add some extra bounce to the pile weave of the towels. When using a tumble dryer, we recommend leaving the towels slightly damp and line drying before storing. A great, eco-friendly way to dry your towels is to line dry your towels straight from the washing machine.
Follow these wash care steps to keep your towels fully after every wash.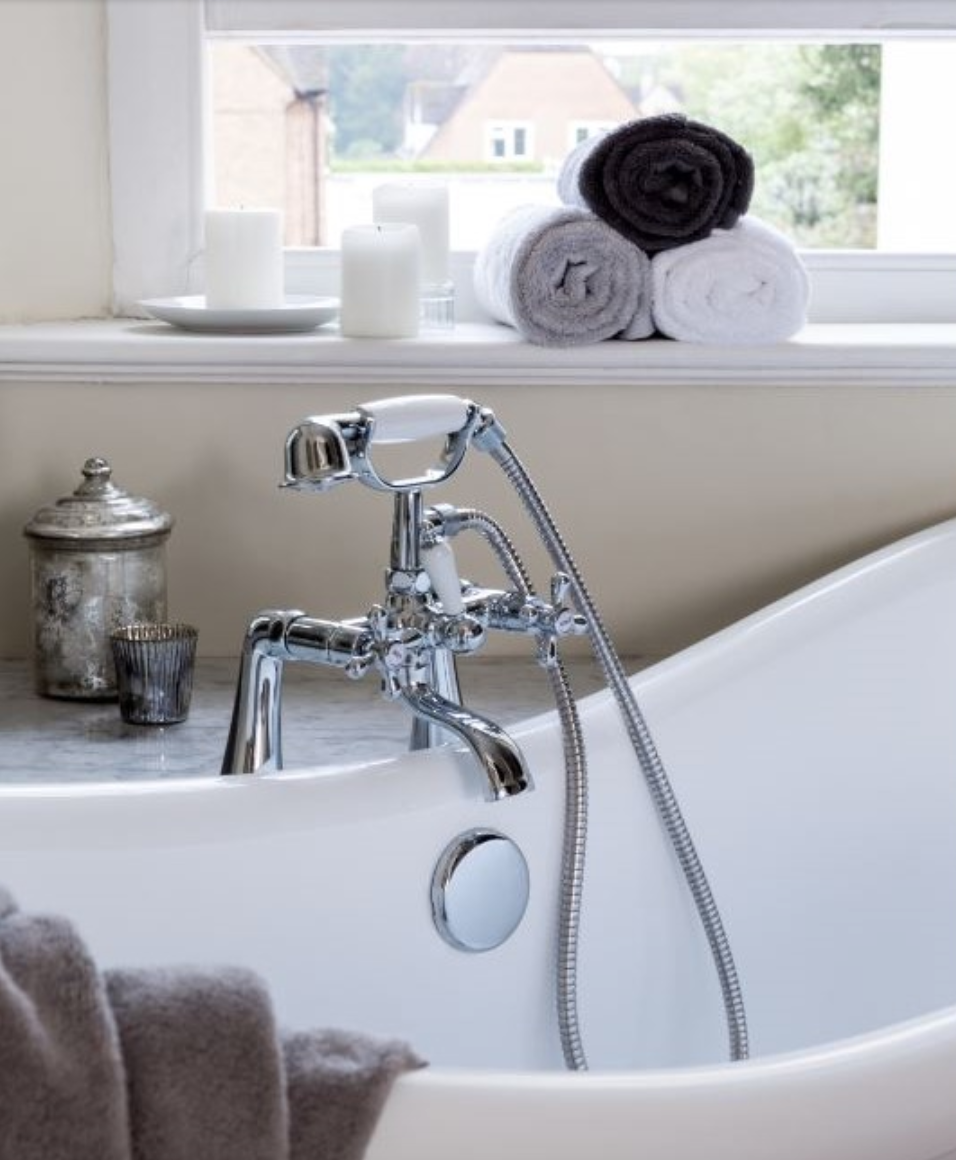 We would always recommend reading the washing instructions on the labels attached to your towels and for any specific questions please contact our helpful customer service team via our online chat or calling 01483 616 616.