Create Good Feng Shui in your Bathroom!
If luxurious bathtimes and showers are what you live for, then explore Rouse Bathroom's simple tips and guidelines to find out more about how you can use colour to create your perfect bathroom environment.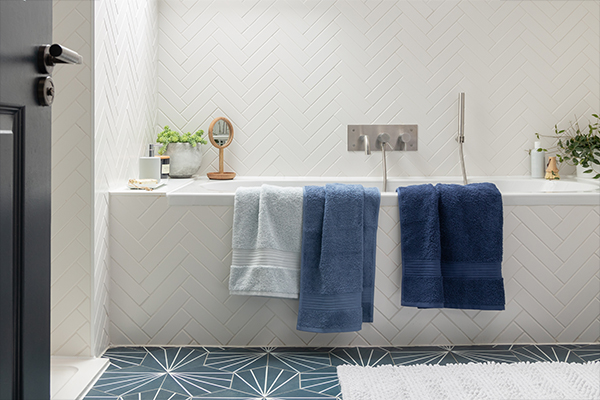 How can bathtime feel like the best time?
There's nothing better than a long hot soak after a long day is there? For most of us a bath isn't just a practicality, it's a whole experience. It's a chance to relax, reflect on life's challenges, or simply switch off and let the stresses of the day ooze away.
There are lots of things we can do to help us create the perfect bath setting – candles, lighting and music are popular choices, but did you know colour can subconsciously completely change our mood? Making it an important factor to consider when designing or decorating your bathroom.
What does colour have to do with your bathroom?
When deciding colours for your bathroom, think about how you want the space to look and feel. Think about how much natural light there is and if this will impact the colour you choose.
If you have a small bathroom, don't assume that sticking to white or light colours will make space feel bigger as you may just end up creating a lifeless space. Instead, consider stronger colours to create a statement look.
Enlisting the help of a professional bathroom company is always worthwhile when considering a new bathroom design or décor, they will be able to design a bathroom that perfectly suits your space and needs.
If you're worried about your colour choice going out of date, try some of these future-proof colour combinations: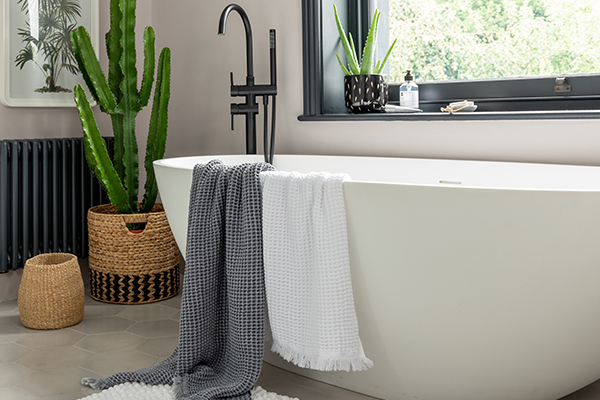 Black & White:
A timeless look that we doubt will ever go out of fashion. Silver framed mirrors and chrome accessories will really compliment the design. Mixing the purity and innocence of white with the confidence and strength associated with black will relax and empower you all at once.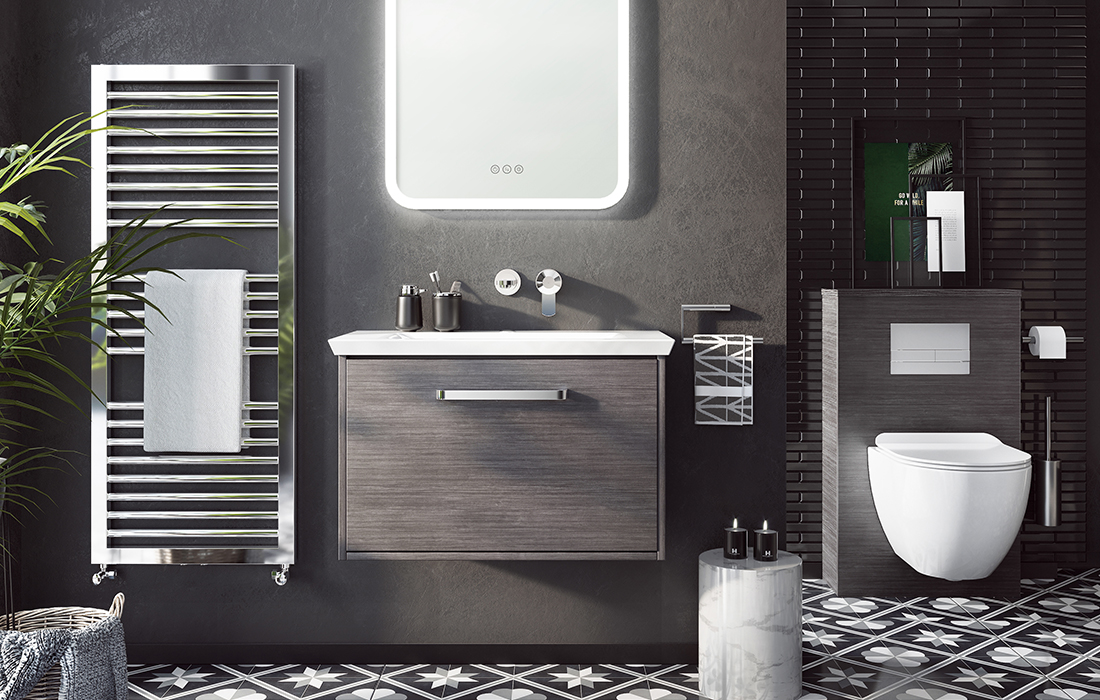 Shades of Grey:
Using different tones of grey can create a chic look. Grey also works well when you add pops of brighter colour - green, pink or orange coloured towels and accessories would work a treat. However, if you want to keep the atmosphere calm and relaxing throughout then white with grey tones will work well.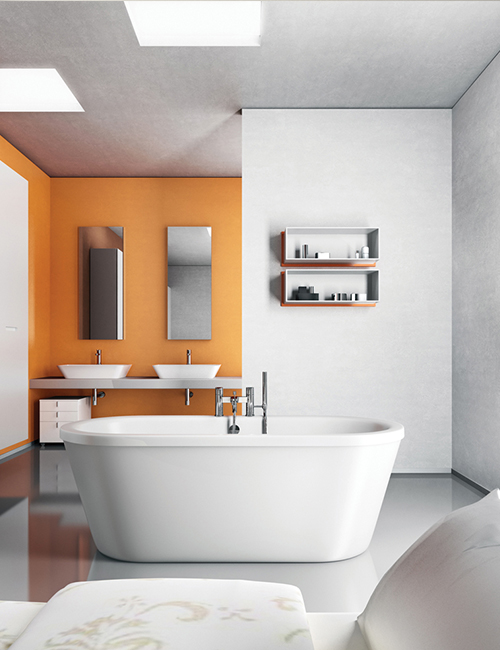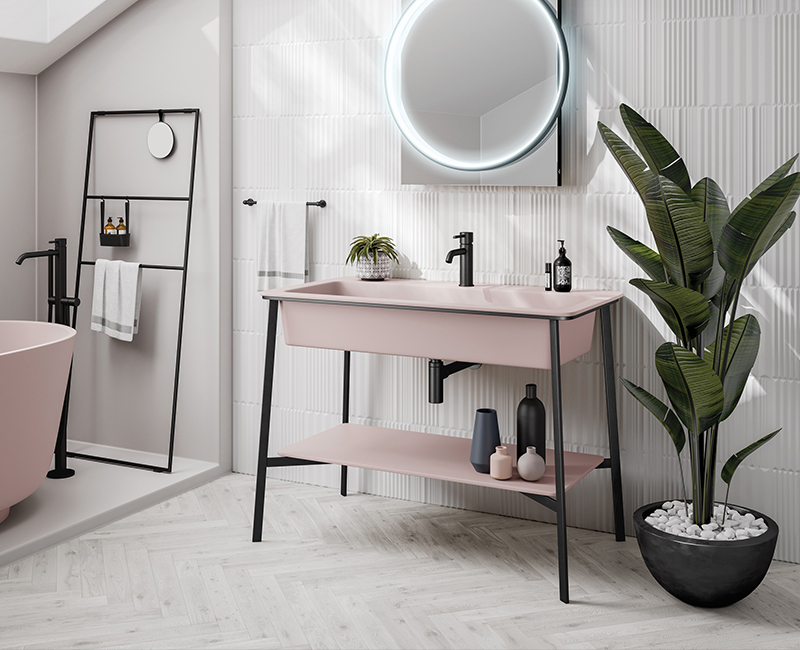 Organic Greens
Organic green hues are the perfect way to create a natural, earthy feel in the bathroom. Earthy greens combined with off white tones enhance a sense of calm and can be great for softening a busy pattern tile too. Darker greens are good if you want to feel empowered and energised.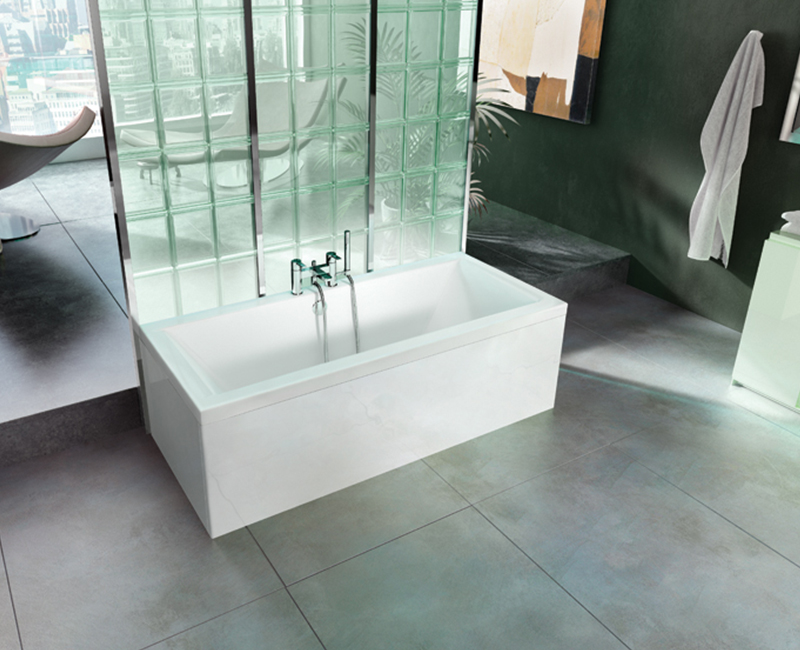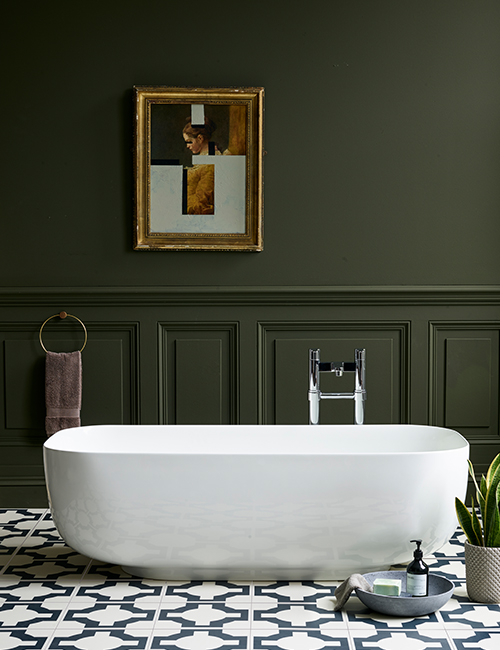 Soft Blues
Soft blues are said to calm the mind and aid concentration, consequently, it is serene and mentally calming. If it's tranquillity you're striving for, look no further. We think soft blues look pretty when combined with cream, brown or pastel shades.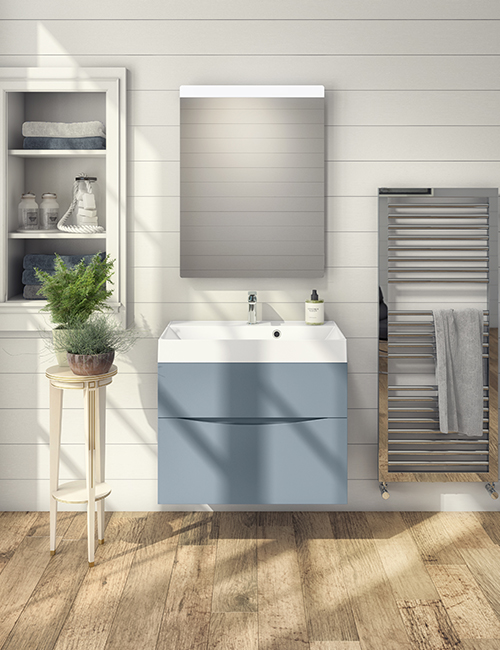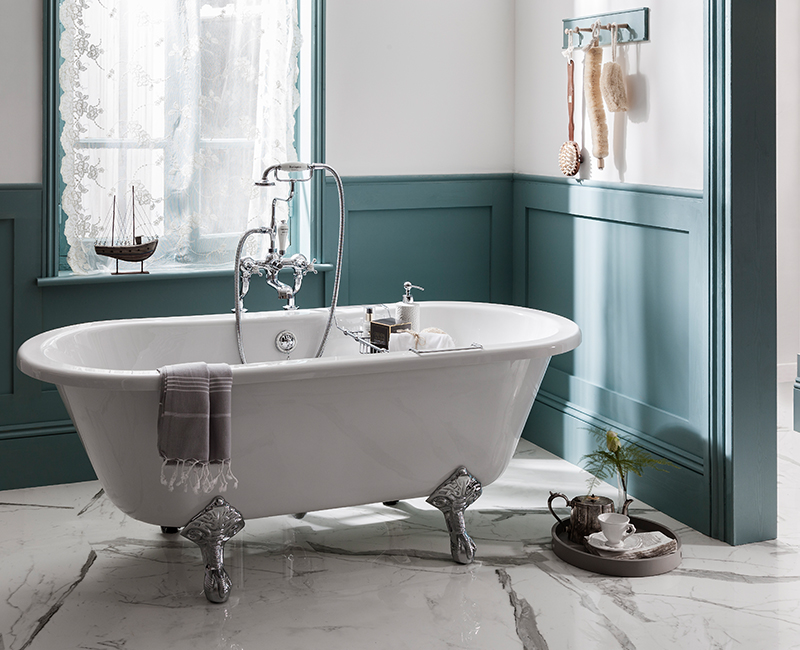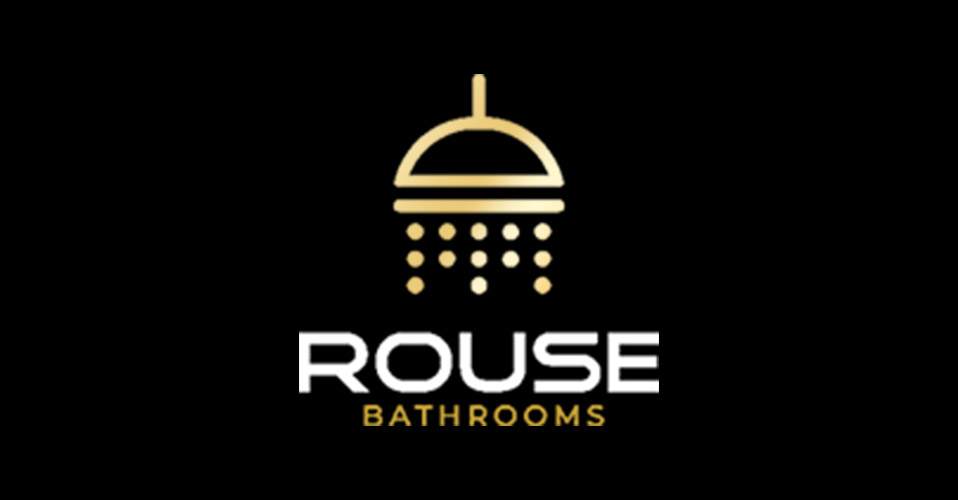 Rouse Bathrooms, share their small tips that can make a huge difference to your sleep. Give them a try and see how you get on.
Rouse Bathrooms
, is a family-run bathroom specialist business with more than 80 years of combined experience.