Sleep like a guest
Sleep is a really important topic for Jess Clark, Property Curator at Unique Home Stays - it's essential guests sleep comfortably when they stay in one of their breathtaking cottages and holiday homes. Here she gives us her advice on how to create the perfect bedroom environment.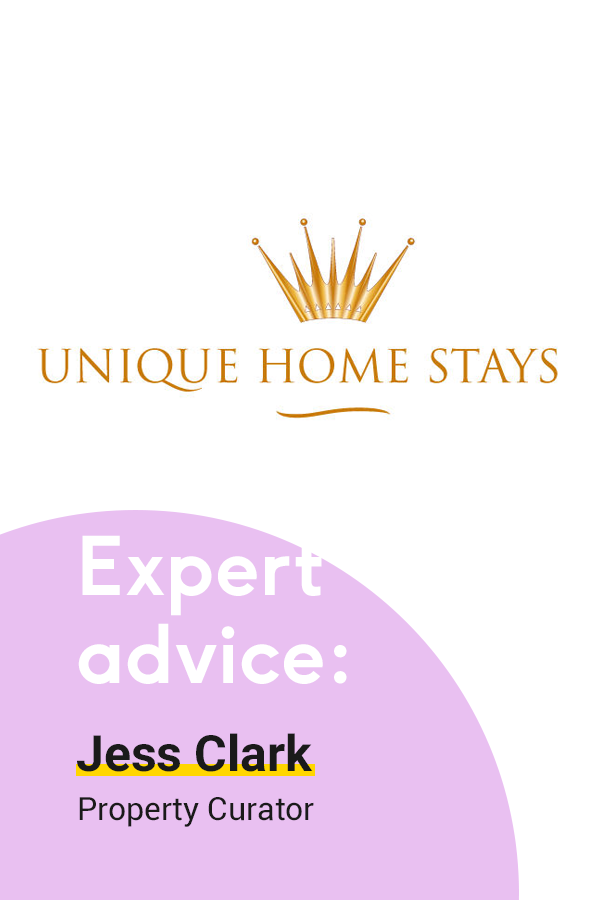 How do you manage to find such unusual and breathtaking locations?
When we are looking for new additions to the portfolio one of the key elements to consider is the locality; be that frontline coastal or a hideaway home ensconced within a woodland setting. We're constantly on the lookout for interesting properties, whether walking the coast path or property searching online, and will often approach owners of properties that we feel would suit the portfolio. It's commonplace for guests who have holidayed with us to recommend a property that they feel suits the brand, likewise, existing owners will often recommend properties that they feel would suit.
What do your guests find most appealing about your unique, out-of-the-ordinary locations?
The properties that we market cannot be found elsewhere and this exclusivity is an integral element of their appeal. We showcase a diverse range of property styles and localities, whether guests are looking for a country retreat complete with cinema room, bowling alley and swimming pool or are craving the simple life… a real getting-away-from-it-all break to afford them an opportunity to reconnect.
Which Unique Home Stay would you recommend for anyone looking to get a blissful nights sleep?
All should have amazingly comfortable beds, sinkable pillows and be adorned with sleep-inducing luxury linens (from Soak and Sleep where possible of course!) For us, it's about so much more than amazing properties in inspirational locations; it's about providing guests with a sensory experience; from the property playlist to the candles that set the scene; and the lighting choices that create a certain ambience. It's the immersive element of the stays that ensure guests return to us time and again.
What are your top tips for feeling at home in your exceptional living spaces?
As we market private homes, there's a real home-from-home feel to the spaces; we embrace the idiosyncrasies that define each home. With each home exuding a distinct identity each home should be truly experiential and exude the unexpected. These are homes that are meant to be lived in; though they might house exclusive artwork collections, or be designed by award-winning architects, we encourage guests to immerse themselves in the spaces to enjoy an authentic through the keyhole escape.
What advice do you give to homeowners to make sure their bedrooms are as comfortable as possible for their guests?
It's good to be brave with design choices to ensure you are creating a striking, distinctive and memorable space; but don't compromise form over function. Obvious elements to consider are ensuring that bedside tables have plenty of space for
necessities
, that – even in the most bijou of spaces there's plenty of storage for guests so that the room doesn't feel cluttered with their possessions when they stay. Don't over-dress beds, as removing 25 cushions before you can jump into bed can be slightly frustrating!
Have you learnt anything from home owners that you now do in your own home when you have friends or family coming to stay?
'Dressing' the room with interesting reads, simple, seasonal foliage on the bedside tables and heavy linen for window coverings to ensure that a lazy lie in is possible!
Has there been any Soak&Sleep bedding that is recommended as a customer favourite?
The crumpled French linen is a popular choice as its informal nature makes it a really adaptable look for most schemes.