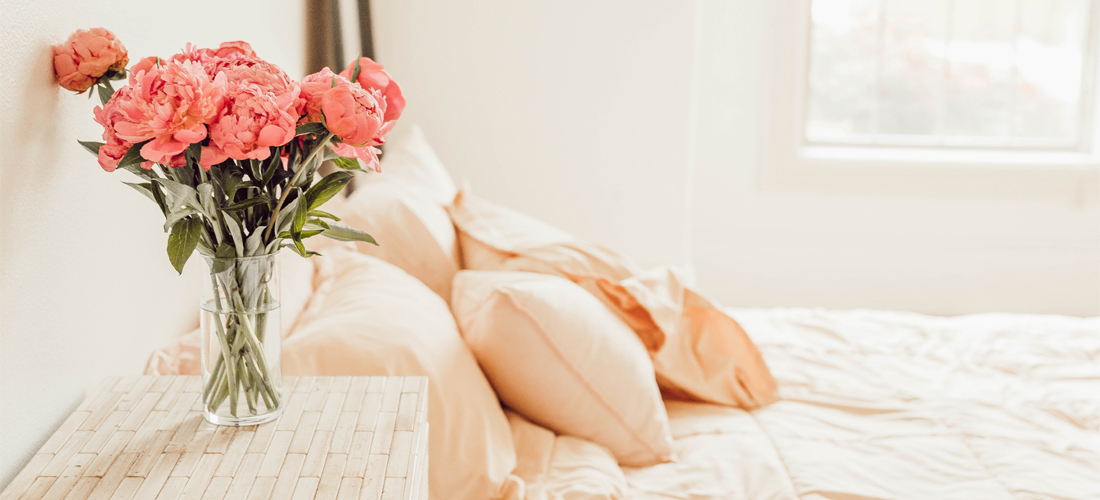 Never before has Christmas felt like such an exciting affair. The thought of being able to socialise with friends and family means more this year than ever before! So it's time to tidy up that guest bedroom and start getting your house ready for post-lockdown visitors. Here are our tips on how to host your guests safely under the new rules.
Leave your shoes at the door
Encourage your guests to kick back and leave their shoes and the door, ideally swapping to slippers or bed socks. There is some evidence that germs can spread on the soles of shoes so you don't want them being padded through your home. Instead, have a basket at the front door where outside shoes can be left and welcome your guests with their indoor footwear.
Handwash, handwash, handwash
One thing that's not going to go away for a while is the need to handwash as frequently as possible. Invest in some nice hand soap and leave out some fluffy hand towels and encourage your guests to freshen up as they move around your home.
Keep the bathroom clean and safe
The Government recommends social distancing throughout your guests' stay, and avoiding touching surfaces, so what does that mean for the bathroom? If it's possible and you have more than one bathroom, assign one for visitors, which can be cleaned thoroughly once they've left. Sharing a bathroom? Keep plenty of wipes and bacteria spray and ask guests to wash their hands, and wipe down the seat, taps and any other handles they've touched.
A set of fresh fluffy towels
We all love to wrap ourselves in a fluffy, soft cotton towel after a bath? Treat your guests to a touch of luxury with a folded pile of thick towels and for even more care during this time, choose different colour towels for each guest or sew a small piece of coloured ribbon in the corner of each towel - that way everybody knows to stick to their own towels.
A top tip from Laundrapp, the professional cleaning service is "towels need to be dried thoroughly to avoid bacteria which can be present in damp towels - avoid leaving them on the floor after use!"

Laundering your linen
Natural bed linen is a great choice for guest bedrooms as it not only looks beautiful, but it keeps warm sleepers cool and cool sleepers warm. Our 100% Hemp bedding is quickly becoming a much-loved favourite with our customers; it's eco-friendly, long-lasting and it's exclusive to us in the UK. The other benefit right now is that hemp can also be washed at a higher temperature to remove germs or you an add an oxygenating agent to deep clean your bed linen when it is washed. (Always follow the manufacturers' recommendations for washing your bed linen).
A bedspread or blanket is a great way to add a splash of colour and you can play to your guest's personality by choosing colours you know they like.

Provide plump pillows
When your doors re-open for your favourite guests, make them feel like they've checked into a hotel by creating a pillow menu. Having a couple of different options for fills and firmness, or even asking your guests if they prefer one pillow or two, gives their stay a personable element and means that they'll have a choice for optimum comfort for their own sleep requirements.
Having a selection of pillows in sizes and shapes dressed in beautiful bed linen on the bed also gives the wow-factor when they walk into their guest bedroom.

Protect your bedding
During this uncertain time, it's important to feel confident that your bed and bathroom are germ-free. By giving a deep clean before and after your guests leave, you can be sure that you've reduced the risk. Protectors for mattresses and pillows are also recommended as they can be easily removed and laundered to keep your mattress and pillows fresh and clean, it's also best to have an additional set to have on rotation.

Feel the breeze
We know that COVID is less likely to spread in the outdoors because it's harder for the germs to spread when air is circulating. In the same way, leaving windows and doors open (when it's safe to do so) is a good idea when you have guests staying. Struggling to sleep? Read our top tips on the best ways to switch off during this difficult time.
With a bit of preparation, you are ready to welcome your first guests into your home, in a way that makes everybody feel welcome, comfortable and safe. Browse our selection of bed linen and towels to get your guest bedroom ready for guests this Christmas. To read the Government's advice click here.