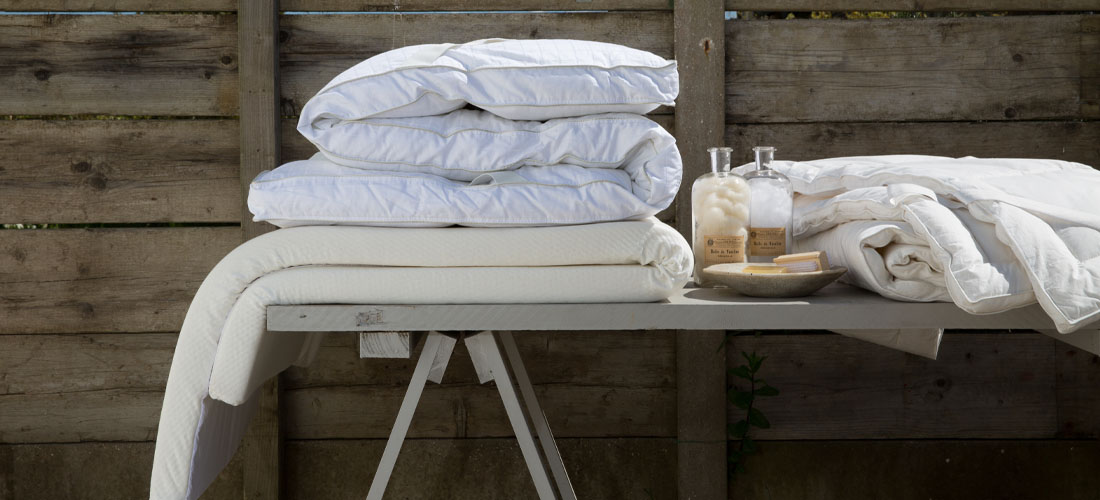 Sleeping on your side is the most common sleeping position and can help to reduce back and neck pain. Sleeping on your left side has also been shown to reduce acid reflux. However, this sleeping position can put pressure on your shoulders and leave one of your arms numb if you are in the same position for a long period of time. A mattress topper can help by reducing pressure on the parts of your body which are in contact with the mattress.
As a side sleeper, what should I look for in a mattress topper?
Here are the most important factors for buying a mattress topper for a side sleeper:
Softness and comfort -

Much of this is down to personal preference, but for side sleepers, it's recommended that your topper is soft to medium in firmness like this

Soak&Sleep Goose Feather Dual Chamber Mattress Topper

so that your body sinks into it and so you don't get numb arms through the night. The soft filling will sculpt around your body making your bed feel luxuriously comfortable.

Support -

Side sleepers often prefer some support to keep their spine and neck aligned in the side position. If you feel like you need more support from your mattress topper look for a densely filled down topper like this

Soak&Sleep Duck Feather Topper

which will still feel soft because of the feather fill but is packed tightly enough to provide support at the same time.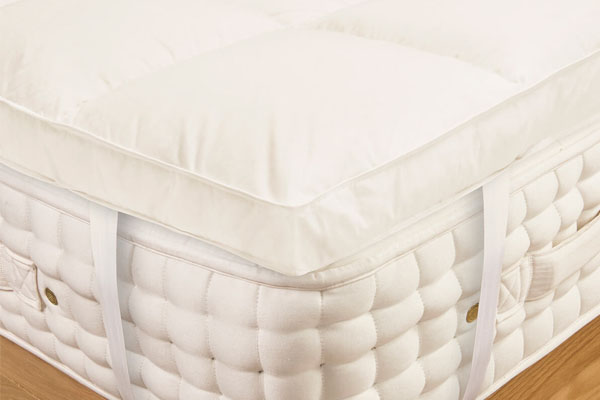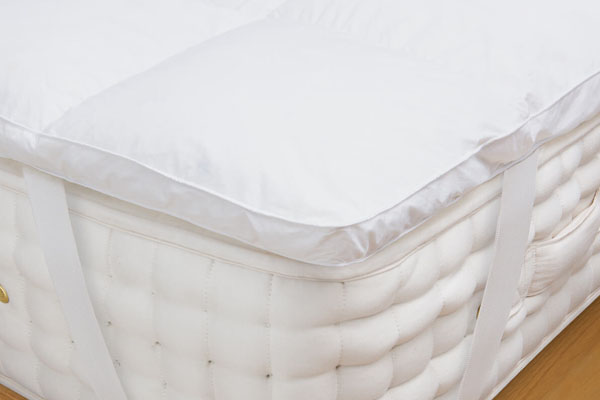 What else should I look for in a mattress topper?
1. Look for breathability
When you sleep, you produce moisture. It is important that your topper should be able to release this moisture so that your bed stays dry and does not encourage the growth of bacteria. Breathable mattress toppers also release heat in the summer, keeping you cooler. Mattress toppers with natural fills and cases like this Luxury New Zealand Wool Mattress Protector are breathable.
2. Easy maintenance
Keeping your mattress topper clean will be much easier if you can easily wash it and air dry it. Mattress toppers can go yellow over time as they pick up sweat and oils from your body, so try to wash them regularly. Some toppers can be washed in the washing machine, and also toppers like this Super Soft Hollowfibre Mattress Topper can be professionally cleaned by a dry cleaner.
3. Non-slipping product
You want your mattress topper to stay in the right position on your bed through the night, so look for toppers with elastic straps which help hold your topper in the right place.
4. Hypoallergenic materials
If you suffer from allergies, it's possible to buy synthetic mattress toppers which replicate the softness of feather and down, like this Soak&Sleep Soft As Down Hollowfibre topper which will provide the softness that a side sleeper requires but will not cause any issues with allergies. If you prefer a naturally filled product look for something like this Luxury New Zealand Wool topper made from wool which is also hypoallergenic.
Are there any other products side sleepers should consider?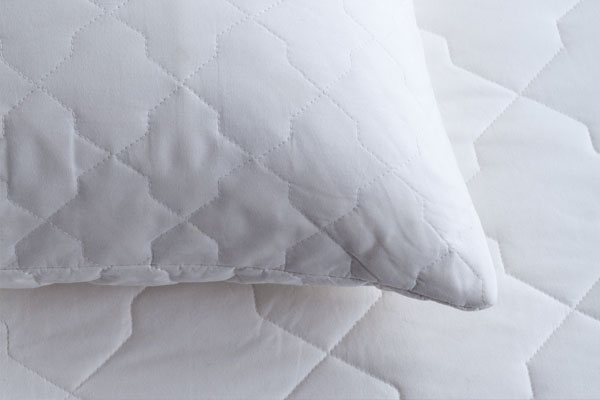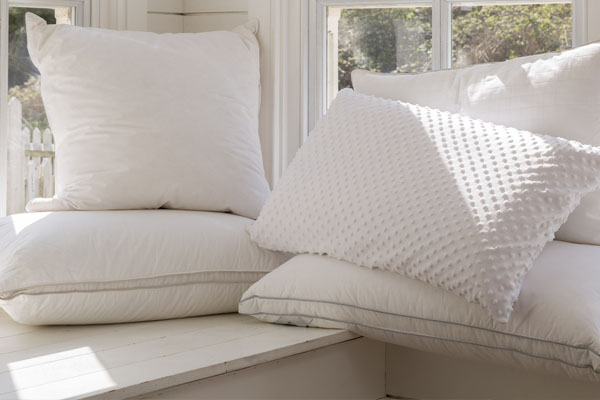 The right pillow is also really important for side sleepers so read our guide for the Best Pillows for Side Sleepers. If you are buying a mattress topper, you should consider a deep mattress protector, like this Soak&Sleep Luxury Cotton Mattress Protector which will encase your topper with your mattress, protecting both items and also helping to prevent any movement of the topper on the mattress.
So, there you have it. For the ultimate night's sleep for side sleepers, hit the hay on the right mattress topper and you will never look back!