Luxury 400TC Egyptian Cotton Bundle - White - Double (Duvet Cover, Standard Fitted Sheet, Standard Oxford Pillowcase Pair)
| | |
| --- | --- |
| 100% certified Egyptian fibres | Strong, extra long staple yarns |
| Breathable & moisture wicking | Soft, smooth sateen weave |
Order within the next
for next working day delivery (excludes furniture & mattresses)
http://schema.org/InStock
You can't go wrong with this bedroom beauty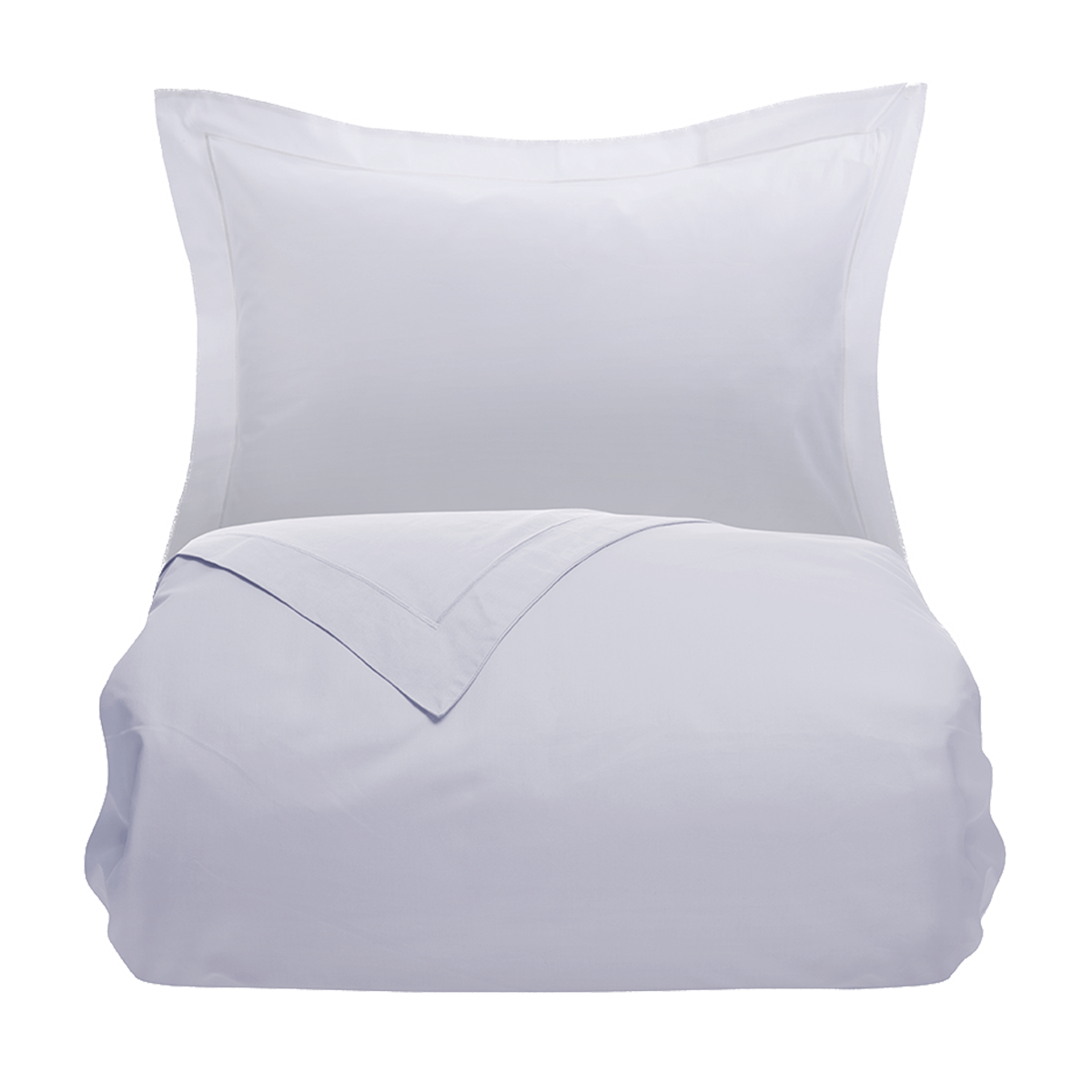 Duvet Cover
Smooth, silky and lightweight against your skin with an indulgently subtle sheen, it's small wonder that this Egyptian cotton duvet cover is such a customer favourite. We've finished this duvet with an Oxford edge, a 5mm silky marrow stitch detail and our signature duvet ties.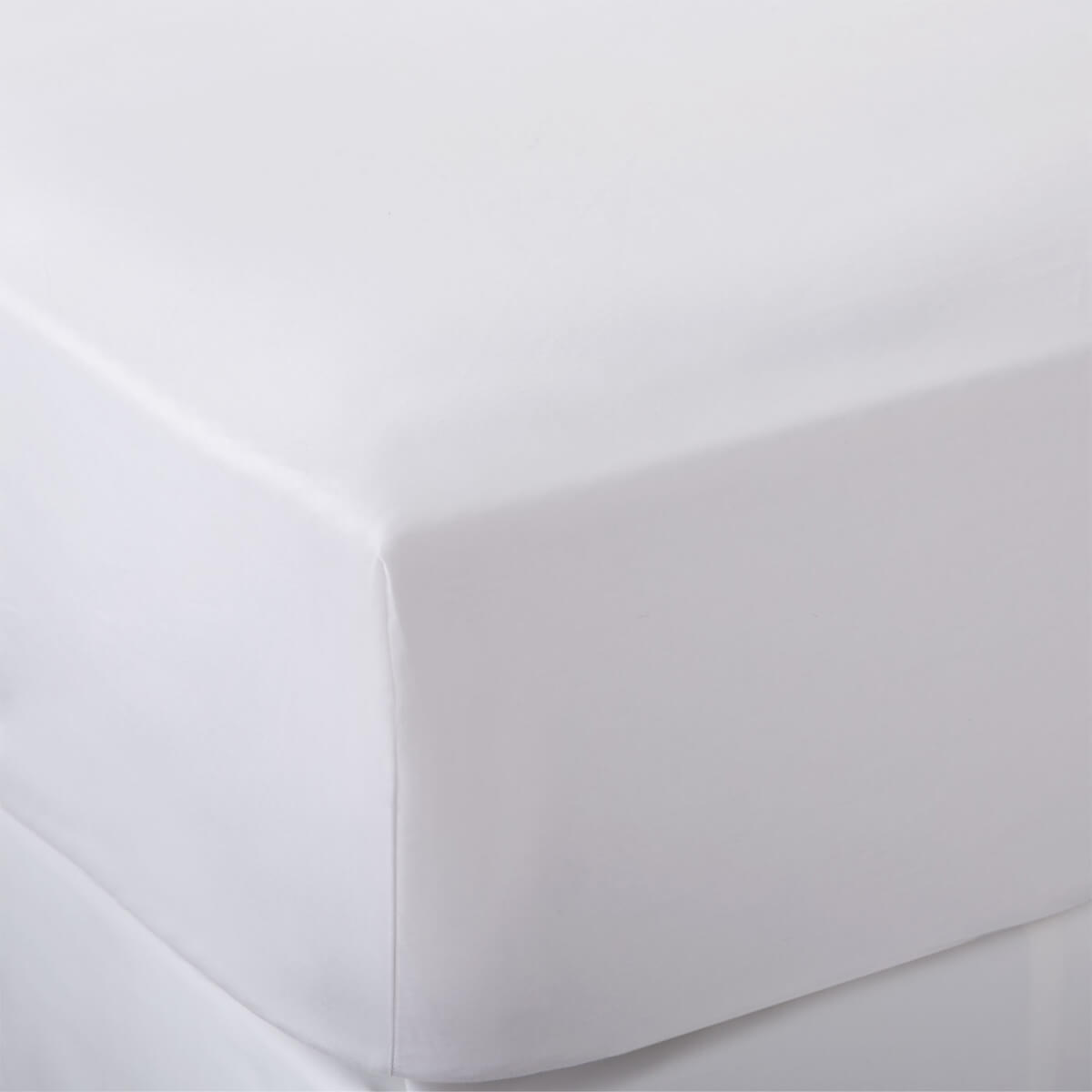 Fitted Sheet
Cover your mattress with this smooth sateen weave sheet and get ready to climb into bed. There really is nothing better than a fresh, smooth bedsheet and this is one of the best. The 30cm deep drop on this fitted sheet means it's perfect for standard depth mattresses.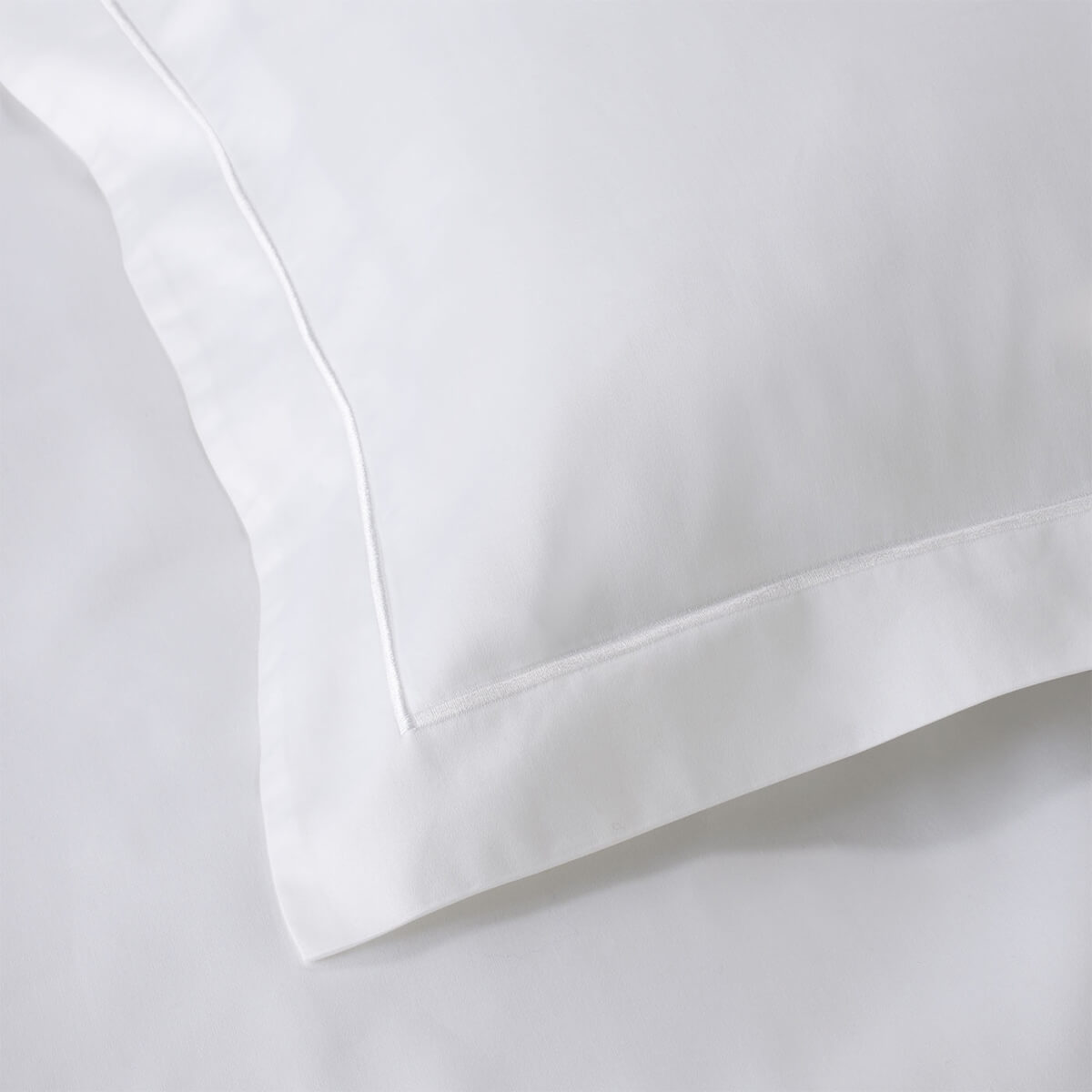 Standard Oxford Pillowcase Pair
Rest your head on one of these smooth, silky pillowcases and just drift away. We've finished these pillowcases with an Oxford edge, a 5mm silky marrow stitch detail and envelope fastening. These pillowcases measure 50cm x 75cm. Please note the single bundle contains 1 pillowcase.
You can't go wrong with this bedroom beauty
Some things are classics for good reason. Just like our 400 thread count Egyptian Cotton bedlinen range. It's become a bit of a customer favourite thanks to its simple, good looks and unbeatable price. The long, strong, fine fibres of the Egyptian cotton mean you'll notice the difference in the soft, smooth and breathable sateen weave.
Features and Facts
Sleep Like an Egyptian
Made with 100% certified Egyptian cotton fibres accredited by the Egyptian Cotton Association. Egyptian cotton is grown exclusively in Egypt on the banks of the river Nile. The warm climate and rich soil are perfect for growing the high quality, long staple length cotton fibres we all love in our cotton bedsheets.

Precious Threads
These extra long and strong cotton fibres create a smoother, softer and more durable yarn and fabric for an excellent quality bedlinen that will give you many years of comfortable sleep and happy mornings.This fabric is made with 3-ply yarns and a sateen weave fabric for greater smoothness and strength.

True Story!
Would you believe that Egyptian Cotton cultivation began in an ornamental garden? It's true! A chap called Jumel spotted the beautiful cotton plants in a Cairo garden, and after looking at it a little more closely, realised that thanks to its long fibres it could be woven into a strong and fine cloth. Before long he began cultivating it along the banks of the Nile. Egypt (and our bedtimes) have never looked back

*Star Pupil*
We rigorously test our bed linen to make sure it has what it takes to supercharge your sleep. We pay particular attention to colour fastness, longevity and washability.
Technical details
More Information

| | |
| --- | --- |
| SKU | ZLR2WB |
| Type | Bundle |
| Product Guarantee | This bed linen has a 1 year guarantee. |
| Colour | White |
| Colour | White |
| Size | Double |
| Threadcount | 400TC |
| Dimensions | 200 x 200cm |
| Material | 100% Egyptian Cotton |
| Designed in | UK |
| Manufactured in | India |
| Sourced from | Cotton sourced from: Egypt |
| Disclaimer | Please note we are unable to mix and match the contents of this bundle |
The Look & Feel
You Old Smoothy...

Egyptian cotton, sateen weave and a 400 thread count means this bedlinen feels beautifully smooth, silky and lightweight against your skin.

What A Treat

The beautiful fabric used to make this bedlinen has a pleasing drape and a subtle sheen for a look of pure luxury that works beautifully on its own or as a blank canvas for your unique bedroom look

Classic Styling

This bedlinen range is finished with a 5mm wide silky marrow stich cording on the duvet cover, pillow cases and flat sheets. The duvet cover and Oxford pillow cases have 5cm borders. The fitted sheets are elasticated around the full edge of the sheet for a perfect fit.

Signature Ties

The duvets are fastened with tie closures so you don't need to worry about ironing around fiddly buttons. Pillow cases have an envelope closure for a neat finish
Care
1

Pull back the covers

keep things healthy by pulling back your duvet to air your bed whilst you're getting ready for the day. This helps excess moisture to evaporate so your bed stays fresher and cleaner.

2

Wash regularly

keep your bed clean and fresh by changing and washing your bedlinen regularly. Once a week should do the trick. You can wash this bedlinen at 40°C, although we'd recommend you wash it at 30°C for a greener way to stay clean.

3

Hang to dry

do your bit for our planet and dry your bedlinen by hanging it to dry out of direct sunlight. It will dry best on an outside washing line. If time or space is tight, this bedlinen can also be tumble-dried. You'll have fewer creases to deal with it you remove your bedlinen from the drier while slightly damp and then hang it to air dry.

4

Steaming hot

this lovely bedlinen needs a bit of steam for a pristine finish. Better still, iron this bedlinen while it's slightly damp to kick away those creases.

5

Check your detergent

always use the best detergent for the product you are washing. If you're washing white bedlinen we'd recommend powdered detergents. If you're washing coloured bedlinen, we'd recommend you use a washing gel/liquid or a detergent suitable for coloured fabrics.

6

Avoid detergents and stain removers containing optical brighteners

they create an optical illusion that changes the appearance of the colour. It's not just detergents that can affect your bedlinen; some creams and facewashes contain chemicals that will bleach your bedlinen, such as benzoyl peroxide. Suncream and bronzers can also stain your bedsheets; having a shower before bed to remove skin products will help your bedlinen stay looking good for longer.
Delivery Options
| Mainland UK and UK Islands (incl. NI) Orders | Orders under £50 | Orders over £50 | Courier |
| --- | --- | --- | --- |
| Standard 5-8 Working Day Delivery | £4.95 | Free | DHL |
| Mattresses (including Wholesale) | Free | Free | Furdeco |
| Furniture | Free | Free | Furdeco |