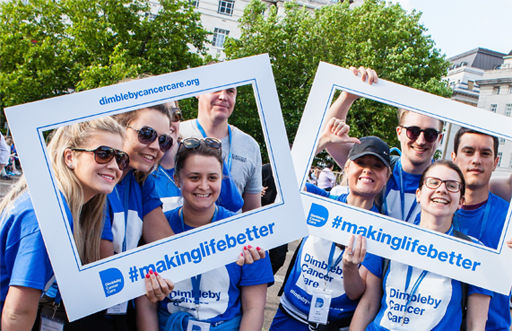 Why Dimbleby Cancer Care Matters
It's a horrifying statistic, but it's estimated that almost half of the UK population will be diagnosed with cancer during their lifetime. It could be you or someone very close to you. Survival rates are increasing, yet it's an awful ordeal for anyone to deal with. The work that Dimbleby Cancer Care does is truly heroic. They aim to make life better for people with cancer - through supporting research, by making cancer care easier to find with their cancer care map, and by providing free of charge practical and psychological help for people living with cancer and to their families and carers.
About Dimbleby Cancer Care
Dimbleby Cancer Care was established in memory of renowned broadcaster Richard Dimbleby and is based at Guy's Cancer Centre, London. The funds they raise through donations and legacies support the Dimbleby Cancer Care and Information and Support Services at Guy's Cancer Centre and Queen Mary's, Sidcup. They also support national research projects through the Dimbleby Cancer Care Research Fund which has awarded over £2.7million since 2004.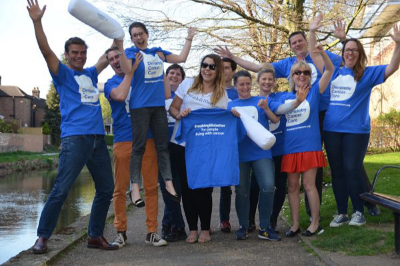 What are we doing to help?
What better way to help someone going through the ordeal of cancer and cancer treatment than to help them switch off a little? We manufacture specially designed plush and supportive bolster pillows to be used by patients at Guy's and St Thomas' hospitals during complementary therapies provided by the charity.
And our support goes beyond pillows. We take part in their overnight charity walk (we even did it in our PJs last year!), donate prizes for their 'World's Biggest Quiz', hold regular Dimbetea cake sales (yum!) and hold fundraising pop up shops.