Our Story
We've come a long way from a spare room and laptop in 2008, and our innovative decision to combine quality with value for money has seen us grow to be the leading online bedding and bath retailer, and the go-to brand for thousands of people that want a better night's sleep.
With our leading quality and best value products, we want the UK to Wake up to Better Sleep.
Discover more about our Mission →
The Sleep Experts
A duvet's a duvet, right? Wrong! But we understand that navigating the world of bedding can be more complicated than it seems, with all the different fills, togs and firmness ratios etc. That is why we developed our Better Sleep Hub, which is full of useful guides, interesting facts and real case studies designed to help you better understand sleep, and make the right bedding decision tailored for you. Still not sure? We have trained experts at the end of the phone and live web chat, to help guide you to the right solution.
Discover our Better Sleep Hub →

As Unique as You Are
We work tirelessly to create a range that can be tailored to your individual sleep needs
Don't just take our word for it
Week after week our exceptional quality is recognised by our loyal customers
Every Penny Goes Further
We work directly with our factories to avoid unnecessary mark-ups and regularly review our competitors' prices to make sure you're getting the very best value. Cancer Care Through Sleep
We're working with Dimbleby Cancer Care to improve the lives of patients under their care, helping to meet their aim of #makinglifebetter. Discover more about our Charity here.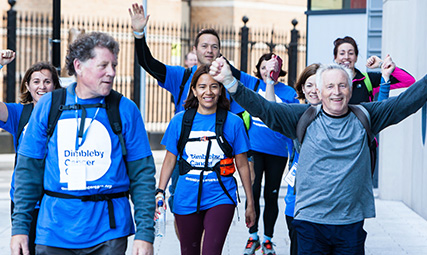 Improving the lives of cancer patients
We are proud to make a real difference by manufacturing specially designed plush and supportive bolster pillows for Dimbleby Cancer Care. We also contribute financially with a wide range of fundraising activities.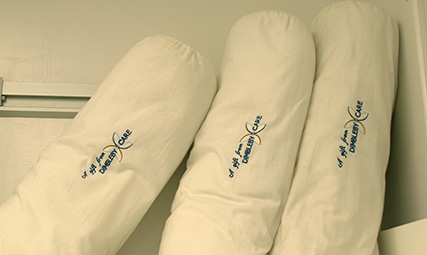 Robin Pritchard, Director at Dimbleby Cancer Care added:
"We have had such positive feedback from people going through cancer treatment of how something so simple can provide so much comfort to them. We are very grateful to their commitment and passion for our charity".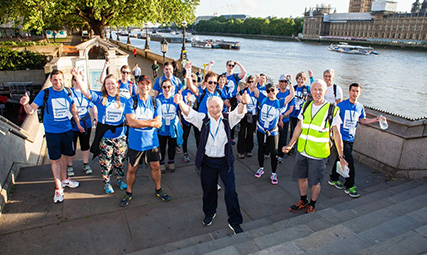 The Soak&Sleep team have done amazingly well with their fundraising
They are a regular feature on the #Walk50 event run by Dimbleby Cancer Care and raise money through the year by holding Dimbletea cake sales and internal staff sample sales. You can read more about their most recent efforts here.