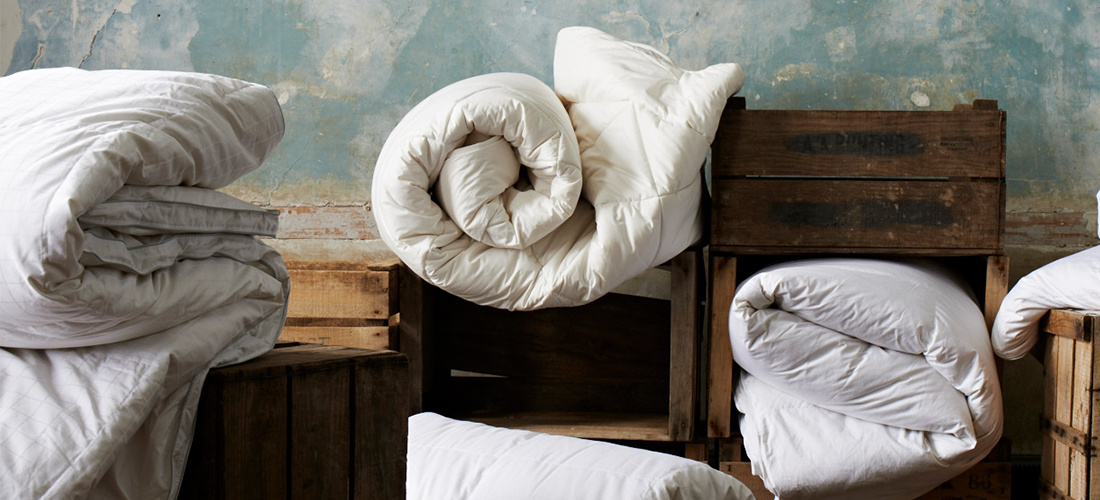 In the Soak&Sleep buying department, they are constantly looking high and low in the search of the best new product. That is why this October we are more than excited to launch our new Premium duvet department. Joining our best selling Hungarian down duvets is our two new welcome additions to the team – you guessed it Eiderdown.
We are very excited about launching Eiderdown, which is described as nature's best, most valuable insulation material. If you're looking for luxury, comfort, and softness, whilst feeling like you're lying under a cloud, then look no further than this fine raw material.
Eiderdown is the rarest down in the world, as the supply is quite limited, and this is why it has such a luxurious position on the market. The down clusters are collected from the Eider Duck, a registered, endangered, protected species who hang out and about the North Atlantic.
Due to the very cold nature of the Northern Regions (trust us…it's very cold) these ducks have adapted by producing thick, soft, and warming down.
The female duck on average lays 4-6 eggs in her nest, and to make sure her little ones stay warm before hatching, she lines the nest with thick eiderdown from her breast. After her little ones have flown the nest (quite literally) the down either blows away, or is gathered by Icelanders who have developed methods over generations of collecting this exclusive product without harming the bird. She then will return the year after, to the same place, to go through the process all over again.
We are launching this range on a 'made to order' service, browse our collection of Eiderdown.
If you are interested, then please get in touch.