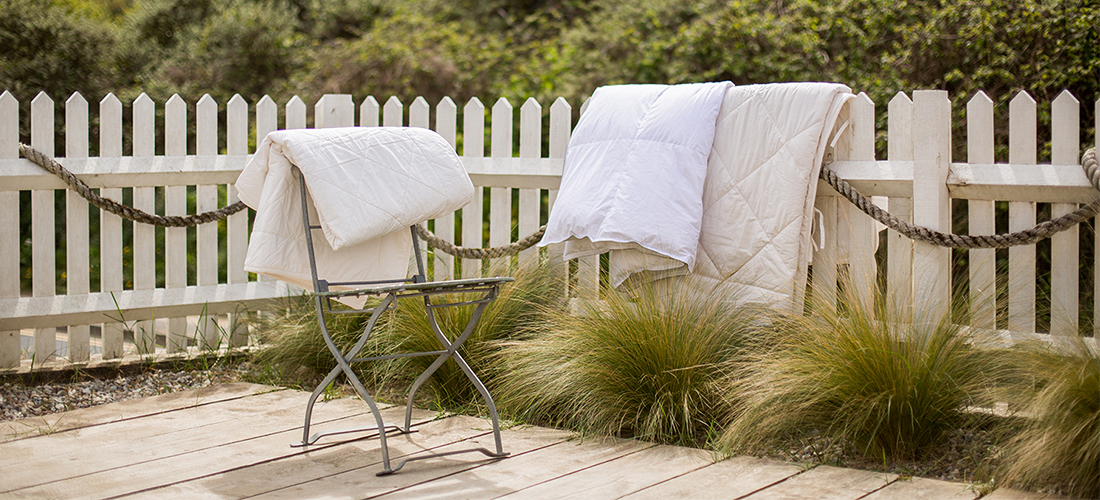 Find yourself getting confused with all the bedding jargon out there? You're not the only one - trust us! Whether you're looking for a mattress or pillows, a flat sheet or fitted, somewhere along the way you'll be greeted with different names or descriptions, especially with bedding from across the pond.
We're always happy to help our customers find what they're looking for to complete their sleep wardrobe, so when a few asked us "what's the difference between a duvet cover and a comforter?" we knew it was about time we created a guide to help!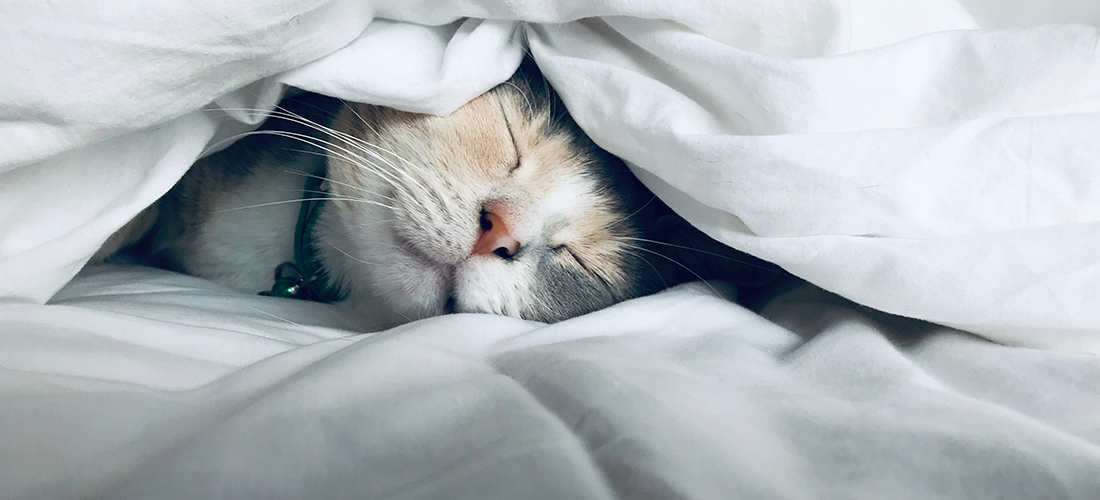 What exactly is a comforter and what does it look like?
A word used in America, a comforter can be described as a flatter, heavier version of a duvet and is normally filled with synthetic microfibre, wool or down. The filling is sewn into each pocket, so that it doesn't move internally, creating a quilted style spread.
How can you tell it's a duvet?
A tip for telling it's a duvet not a comforter quickly, is that a duvet can be puffier or fluffier. This is because duvets have a fill power, whereas comforters don't. A duvet also comes on its own, and is normally white or cream, so you can choose a variety of thread counts, fabrics and colours for the duvet cover.
See our selection of duvet covers in a variety sizes, single, double, king, super king and emperor which are all readily available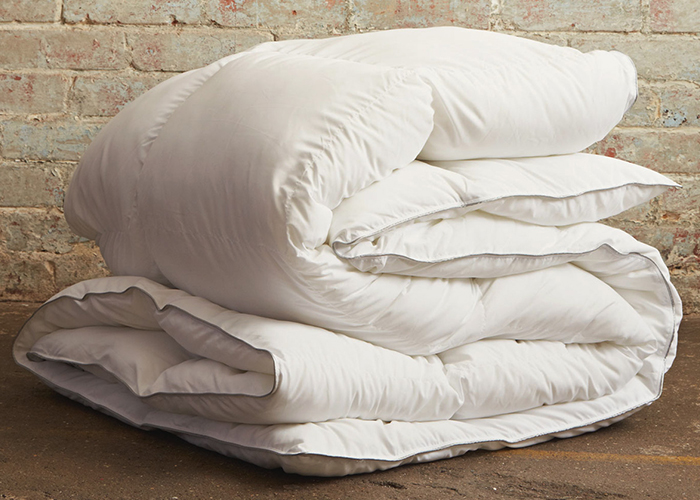 A comforter is one piece of bedding
One of the beauties of a comforter is it's simplicity. As it's one piece of bedding, once purchased it's easy to pop out of the bag and straight onto the bed.
If you're looking to create a hotel style bed look, a comforter is a great way to add layers. Use a flat sheet, folded over to bring a sophisticated feel to your bedroom. Comforters have also been designed to come in different colours and patterns so you can mix up the look.
Although comforters are praised for their simplicity, they can limit your choice of variety, as storing them can be a challenge. Duvets are designed to go into a duvet cover, and these are an even better way to mix and match your looks without taking up too much storage in your 'sleep wardrobe'.
Using a duvet cover and duvet has been called the "European style" of sleeping, as removing the flat sheet is seen as making the whole bed-making process quicker.
Find putting a duvet into a cover a challenging task? We've developed our ranges to have an inner envelope, so that the duvet can easily be slotted into here. Check out our video showcasing the easiest way to put on a duvet cover tested by us here at Soak & Sleep
A comforter is designed to be larger than a duvet
Comforters are designed to be larger, so that they have an overhang on the sides of the bed. At Soak&Sleep, we'd always recommend going up a size to your bed size, for example if you have a double bed it's best to get a king-size duvet to give you or your fellow bed partner plenty of duvet to share. No more duvet hogging!
Duvet covers are easier to keep fresh and clean
Because a comforter is one piece of bedding, when it comes to washing it can be for some a tiresome task as because they don't have a protective layer you need to clean the whole thing. It's recommended to spot clean them for any accidental spills, and wash monthly. The benefits of using a duvet and duvet cover is that when it's time to freshen up, removing the duvet cover and putting it on a spin is easy. We'd recommend changing your bedlinen once a week to keep your bedroom fresh and germ free, and giving your duvet a professional launder monthly.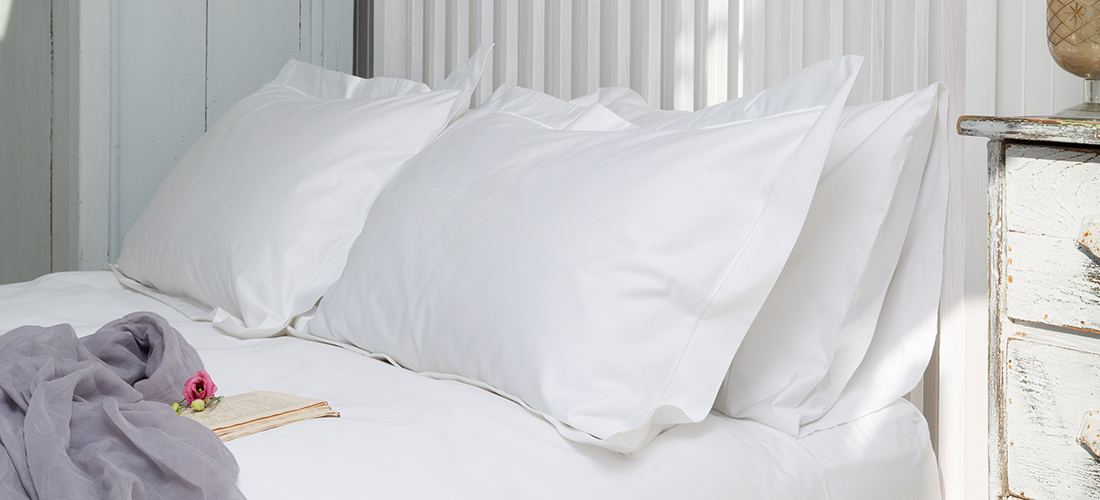 So there you have it, the best way to navigate through the bedding minefield! If you're looking for the best advice on how to care for your duvet cover, read more here.
Soak&Sleep stock a wide range of duvets in a variety of sizes and fills, and we're confident that we'll find the perfect one for you and your sleep wardrobe.