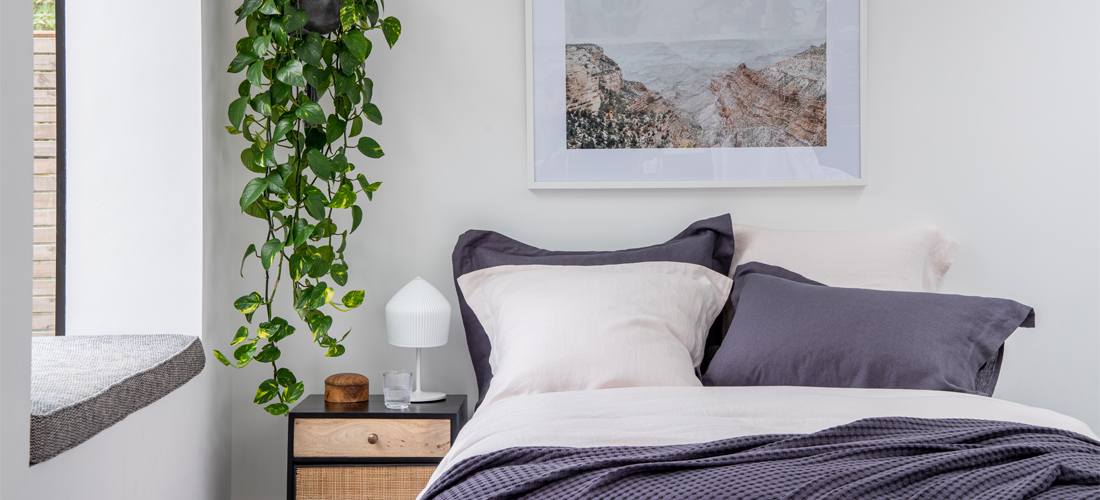 When you're choosing a new duvet cover or accessories for your bedroom, what goes through your mind? Do you select colours to suit a certain scheme, such as neutrals or a nautical theme? Or maybe you look to Instagram and Pinterest for the hottest colour trends. Some of us opt to leave colour out of the equation altogether, preferring a hotel-luxe all-white look.

But have you ever wondered what impact colour can have in your bedroom? Our friends over at Owl Designs, who specialise in interiors, have shared insights into why colour psychology matters when it comes to decorating your home. Keep reading for some top tips and advice on using colour to create your perfect bedroom.

---
What's the deal with colour psychology?
Colour psychology deals with the way we respond to different colours. Our emotions and even behaviours are believed to be affected by colours. A lot of colour psychology is also believed to be cultural too. For instance, white is a sign of cleanliness and purity in the West, whilst in Eastern cultures, it's the colour of mourning.

There is evidence to suggest that some colours affect our brains in different ways. This is because some of the cells in our eyes send information to a part of the brain which doesn't form images. Instead, this part of the brain – the hypothalamus – is responsible for a number of hormones that regulate behaviours such as temperature, sleep and hunger. It's a relatively under-investigated aspect of our brains, perhaps this is what makes it so intriguing.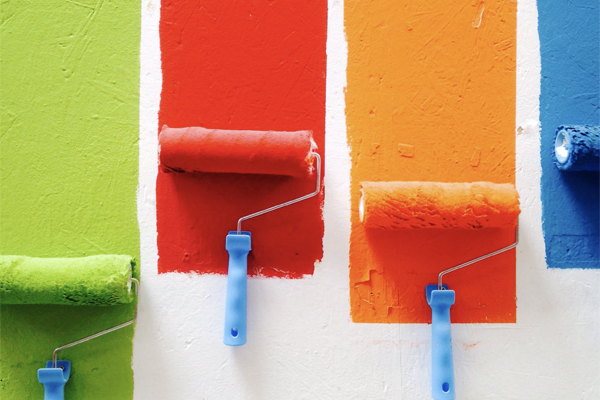 Why is colour psychology important in design?
Because certain colours can have a certain effect on how we feel, it's important to consider colour psychology when designing a space. For example, deep red hues are associated with passion and energy, whereas cool blue shades are considered calming and serene.

So which colour is best for the bedroom? Ultimately, a bedroom is a place of relaxation and rest, so you should keep that in mind before choosing energetic colours like red, orange and yellow. However, some people might prefer these bolder colours as they can wake up motivated and ready for the day.

Below, we explore how different duvet colours can impact our sleeping habits, so you can select the right colour scheme for your bedroom.
---
The best duvet cover colours to help you sleep better
There's no doubt that certain duvet cover fabrics can help you sleep more comfortably. Pure cotton or linen duvet covers help stabilise your sleeping temperature by wicking away excess moisture as you sleep. But what about colour?
Blue
People who sleep in blue bedrooms are believed to get more sleep than people who sleep in bedrooms of any other colour. One study shows there is a significant link between a calm mood and preference for blue.
Green
The colour of nature and rejuvenation is known to reduce anxiety. Which probably accounts for the way it supports a good night's sleep.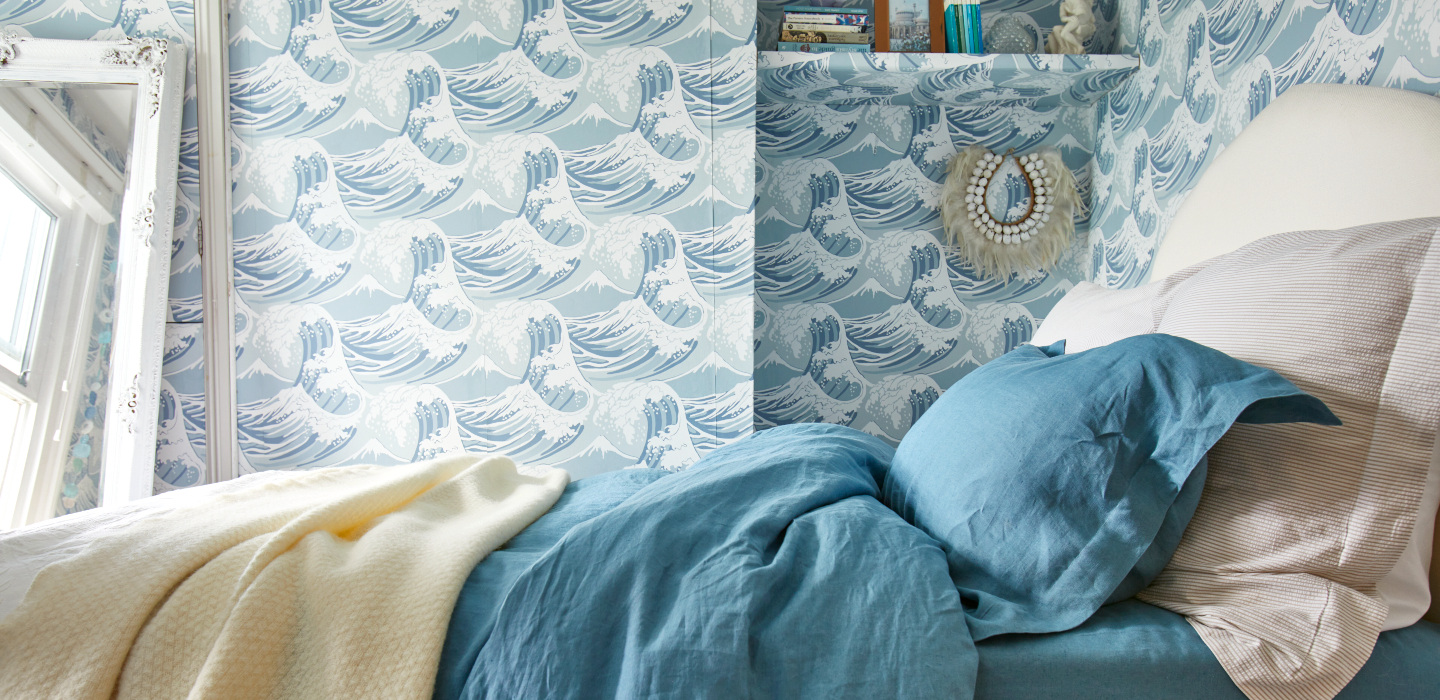 ---
The best duvet cover colours for an energetic start to your day
Waking up ready for the day isn't just about mindset, it's also about having a good night's rest beforehand. With this in mind, choose duvet cover colours that balance their sleep-inducing properties with cheerful, energetic associations.
Yellow
Choosing a yellow-toned duvet cover will help you drift off more easily. It's also a warm, positive colour that will have you jumping out of bed raring to go the next morning. If a bright yellow duvet colour is too much, consider a soft cream or a beige with yellow undertones.
Orange
With some of the same cheerful associations as yellow, orange is a positive and stimulating shade which will help you get started the following morning. Similar to the warm glow of sunsets and sunrises, it's easy to see why orange works well in a bedroom.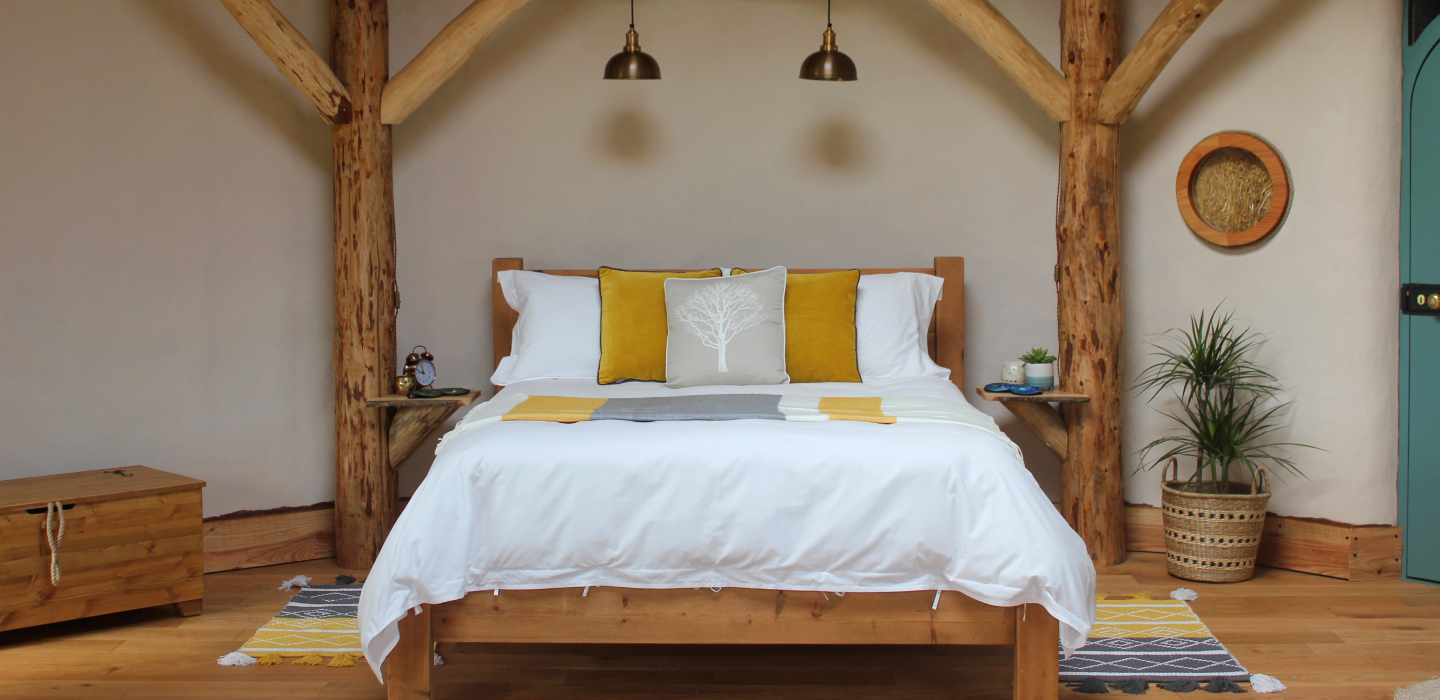 ---
The best duvet cover colours to spice up your love life
As you'd expect, bedroom colour psychology extends to our feelings of desire. So, investing in a suitably coloured duvet cover might help you inject a little more passion into your life.
Pink
Pink has been shown to have a calming effect on our nerves. In fact, the longer we are exposed to it, the calmer we become. Introduce a pink duvet to your bedroom and you'll be helping promote feelings of love, playfulness and kindness… all ingredients for more pleasing romantic encounters.
Purple
It's rumoured that people with purple bedrooms had sex more often than people with any other bedroom colour. But you may want to be careful what you wish for. Purple is believed to stimulate the mind and can lead to trouble dropping off.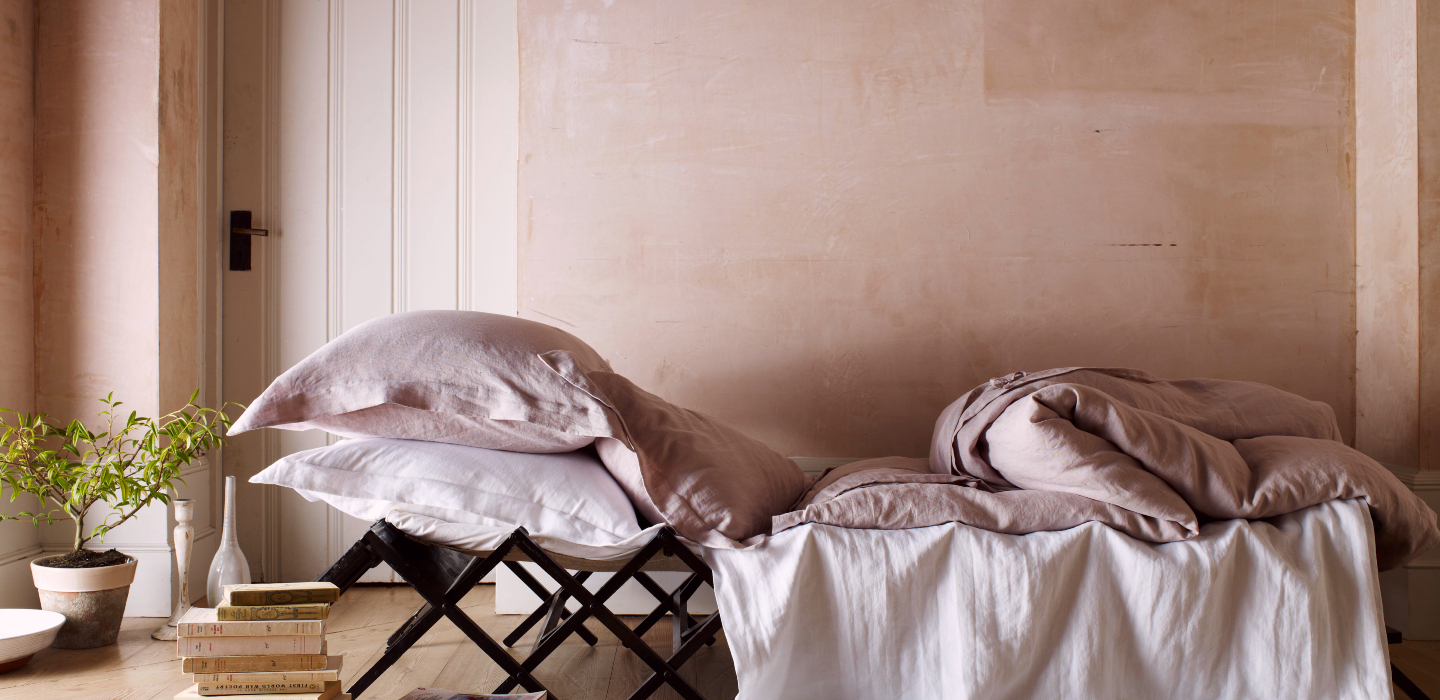 You may be feeling a little overwhelmed by all this room colour psychology, but don't worry. If you're wondering how to add colour to a bedroom without committing to a brand new duvet, then accessories are another great way to brighten up your space.
---
Importance of accessories
Not only are accessories a great way to express yourself, they are one of the layers to be considered when designing a room to pull a scheme together. Layering is the art of finding the right balance of colour, form and texture to create depth and interest in a room.

Accessories are a great way to really introduce your personality and put your stamp on a scheme. By mixing budget and higher end pieces you can save money and use them to update your design if you fancy a change.

Depending on the style of your room you can use accessories to exaggerate the mood, such as introducing a knitted throw to add additional texture to a cosy room, or introduce a vibrant cushion to elevate a neutral room. You could even consider adding a complementary flat sheet under your duvet cover for a subtle hint of colour.

Colour psychology is certainly worth considering next time you choose a new duvet or accessories for your bedroom. Learn more from the Owl Designs team in this Bedroom Style Guide, as they break down contemporary, townhouse, and country cottage aesthetics.
Explore how Soak&Sleep's luxury products can help and head to our 'Your Sleep, Your Style' page.
How important is layering?
When you walk into a room all the elements should tie together and complement each other to create a cohesive scheme. One of the key ways to do this is through layering. It is the art of finding the right balance of colour, form and texture to create depth and interest in a room. There are so many components to consider, whilst each piece plays its own role the design only comes into place once they all work together. When thinking about layering we always consider the following elements as a separate layer:
Wall coverings

Flooring

Furniture

Textiles

Lighting

Wall hangings

Accessories