Sleep Wardrobe
The beating heart for successful bedrooms
Your Sleep Wardrobe
Create a stylish and practical Sleep Wardrobe, full of diverse pieces to help you get the best night's sleep, all year round.

With temperatures swinging from one extreme to another throughout the year, it's important to keep a versatile, well-stocked Sleep Wardrobe. This will help you and your family cope with darker cooler nights, as well as hot, short, summer nights.

With our range of versatile products, you can mix and match your bedding as frequently as your clothes. A well-appointed Sleep Wardrobe will prepare you for anything.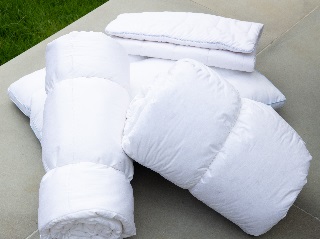 All Seasons Duvets
For flexible year-round comfort, our flexible all-season duvets in performance-focused fillings come in a range of weight, warmth and tog systems.
Bed Linen Bundles
Save a further 5% off our listed prices when you buy our bundles of best selling, breathable bed linens.