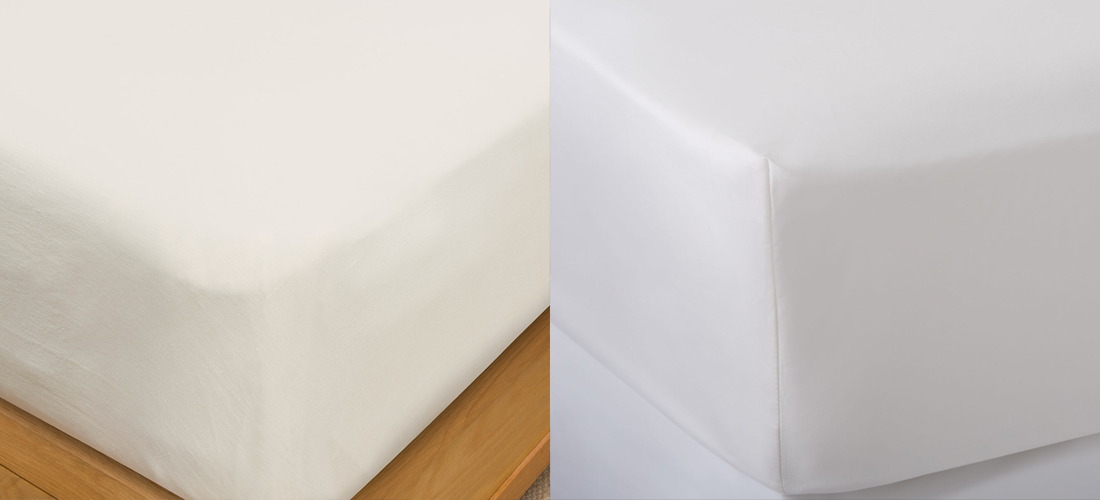 A deep fitted bed sheet offers all the comfort of a fitted sheet but with extra depth to accommodate for a deep mattress or toppers. Bed sheets provide you with protection and comfort from your mattress, but fitted sheets offer extra support through the night that you can rely on. Have you ever slept in a bed where the bottom sheet pings off, and you wake up on the bare mattress? Tossing and turning or sharing a bed with a partner along with the incorrect fitted sheet measurements can result in waking up tangled in!
So, how do you keep a fitted sheet on a bed and make sure it stays in place? We've outlined our 3 steps to help you find the correct size fitted sheet for a double bed or single bed. Whatever your bed size or depth, we've got all the help you need to sleep well tonight.
Step 1: Measure your mattress

It sounds simple, but the best place to start is to properly measure your mattress, and also check out the full dimensions on the website. We recommend starting at one of the corners of the mattresses, and using a measuring tape, measure vertically from the bottom seam to the top.
If using a mattress topper (or your mattress features an in-built topper), it's important to measure the top seam of the topper to the bottom of the mattress. We'd recommend using a 40cm depth to allow plenty of room to cover. Take a look at our mattress size guide to help you get started.
Step 2: How to choose the right bed linen fabric for your deep fitted bed sheet
With so many bedding fabrics on the market, if you're unsure what to look for it can seem a bit of a mind field. But there's plenty of options available, with various colours, styles and designs for you to choose from, and there's plenty of ways to add your stamp of personality.
Egyptian Cotton
You've probably heard of this luxury cotton, but what is all the fuss about? The fibre is strong, long and fine, which helps to create a soft and fine fabric which has a wonderful drape. What you normally find in a luxury hotel, Egyptian cotton is a best-seller across the globe and is available in a variety of thread-counts.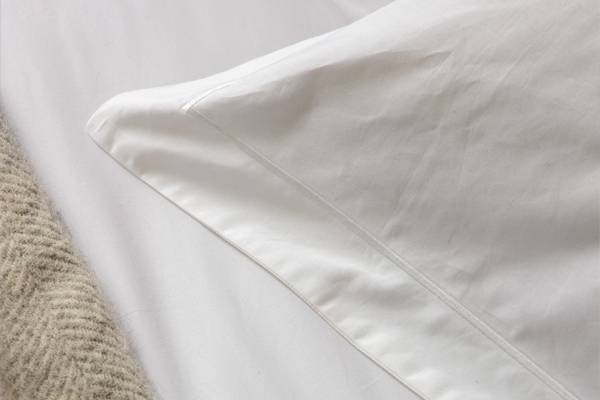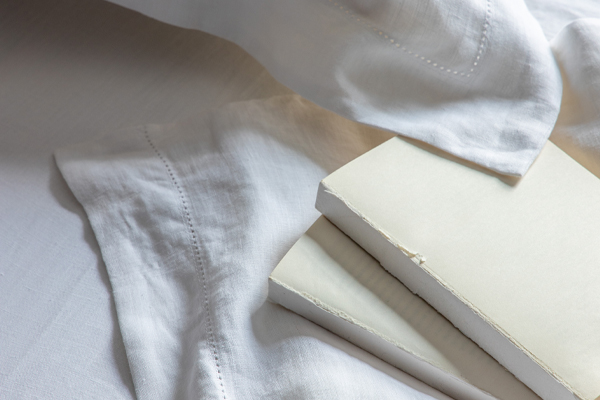 Eco-friendly options
As we all work towards a more sustainable planet, why should we forget about our bedrooms? Retailers are working harder to ensure that the products they bring to market have a beneficial impact on the environment. Browse our Eco-friendly section, where you'll find beautifully soft Organic Cotton, unique to us in the UK Hemp bedding and more.
Supima Cotton
Used also in towels and dressing gowns, this cotton is sourced from America and known as the 'Cashmere of Cottons'. The rich, smooth sateen weave is extraordinary and achieved from its extra-long-staple cotton fibre length. We use this in our classical style white Supima cotton bed linen ranges which is a popular choice for our wholesale customers.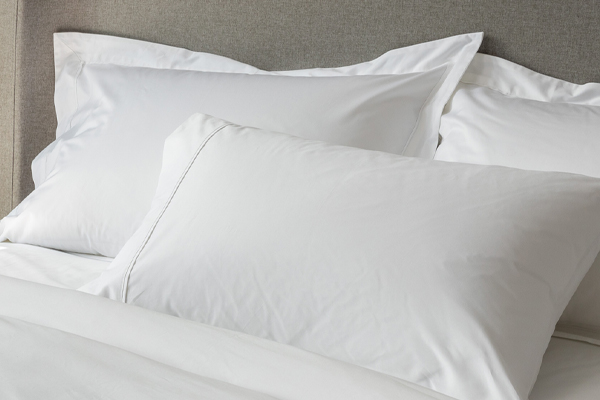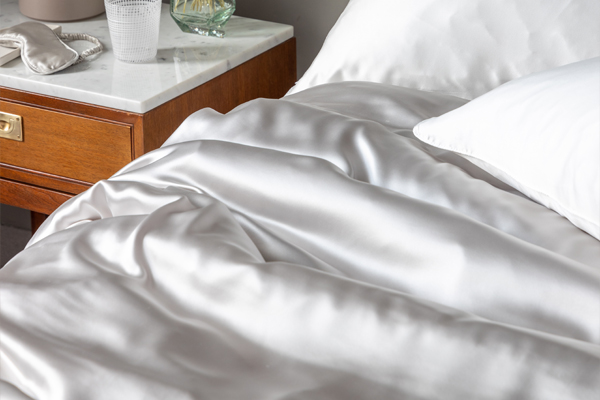 Silk bed linen
Praised for its beauty benefits, sleeping on silk not only feels soft, but it hydrates your skin and reduces wrinkles and hair damage. Wonderful for summer as it's temperature regulating properties wicks away heat from your body and cools you down - a perfect option for a fitted sheet on your bed.
Step 3: Choose the right size and depth
Once you know what size your mattress is, and what fabric suits you, it's time to start shopping! If you sleep with an inbuilt topper on your mattress or have an additional layer, we'd always recommend choosing a 40cm depth fitted sheet or also known as a 'deep' fitted sheet. This has plenty of room to encase and also to stop the corners of the sheet pinging up whilst you're asleep.

If you don't use an additional topper, our 30cm standard depth will fit just right, plus with its elasticated edges all the way around, you'll find making your bed eases. Struggling to fold your fitted sheet? We've got this helpful video for our secret tips.