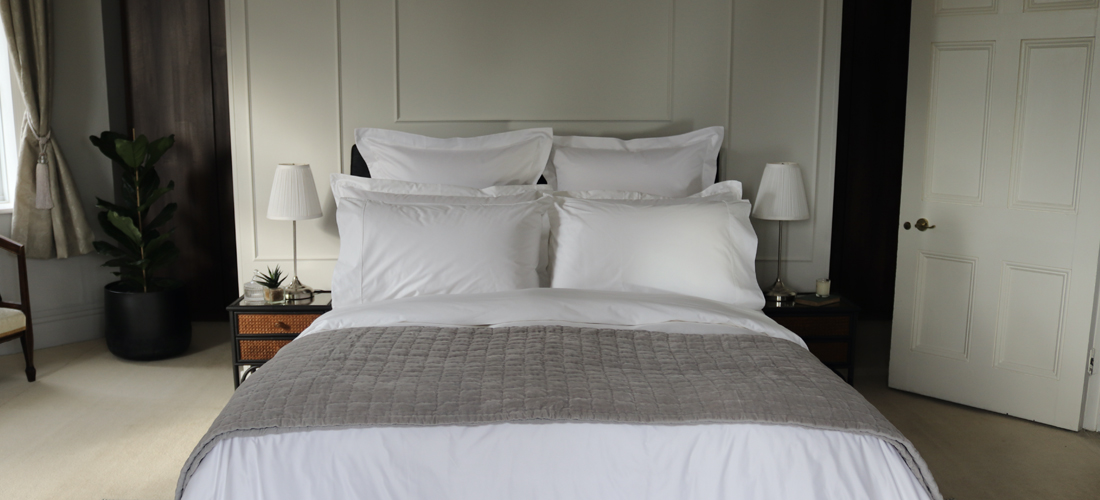 Last year we asked you, our customers, what style defined your bedroom, and it became clear that there were four overriding trends: Townhouse, Country Cottage, Coastal and Contemporary. This week we are focussing on Townhouse - a clean, elegant style which doesn't need to be formal or stuffy.
Read on to find out what makes a Townhouse bedroom and how you can copy the look in your own home.
What defines a Townhouse look?
A townhouse, as the name would suggest, is a building in a town or a city. Typically townhouses are terraced houses and were often lived in by nobility or gentry. Knowing this about townhouses helps us understand the style of the rooms within.
For example, the fact that these types of properties are usually in cities means that the way they were built was tall and slim so they did not take up too much expensive land. As a result, townhouses often have high ceilings and tall windows which are important features of the room.
By knowing that townhouses were built for gentry or nobility, we know that the style of the rooms is more formal than the other trends we have identified (Country Cottage, Coastal and Contemporary), with clean, elegant lines and beautiful detailing.
In traditional townhouses often there is beautiful coving on the ceiling, sash windows and fireplaces, but if your own home does not feature any of these, that doesn't matter. It's still possible to create the Townhouse look with some clever tweaks.
What does a townhouse bedroom look like?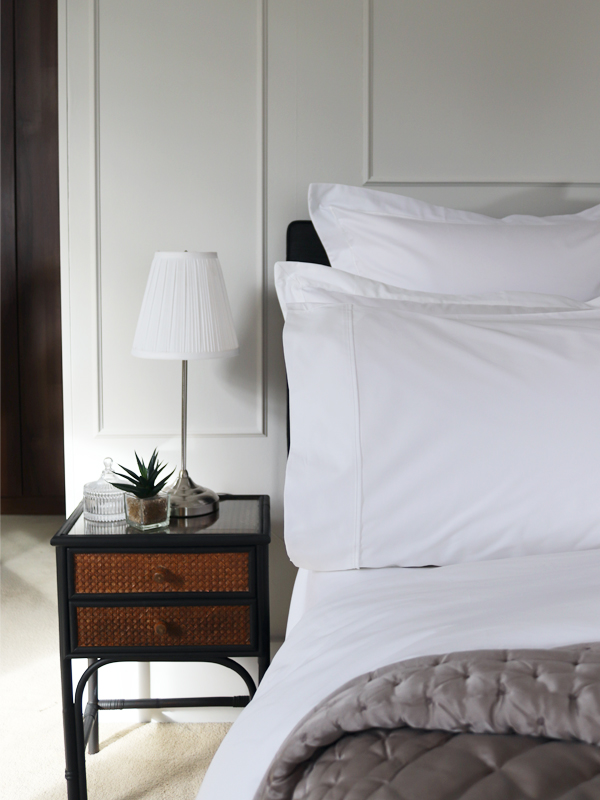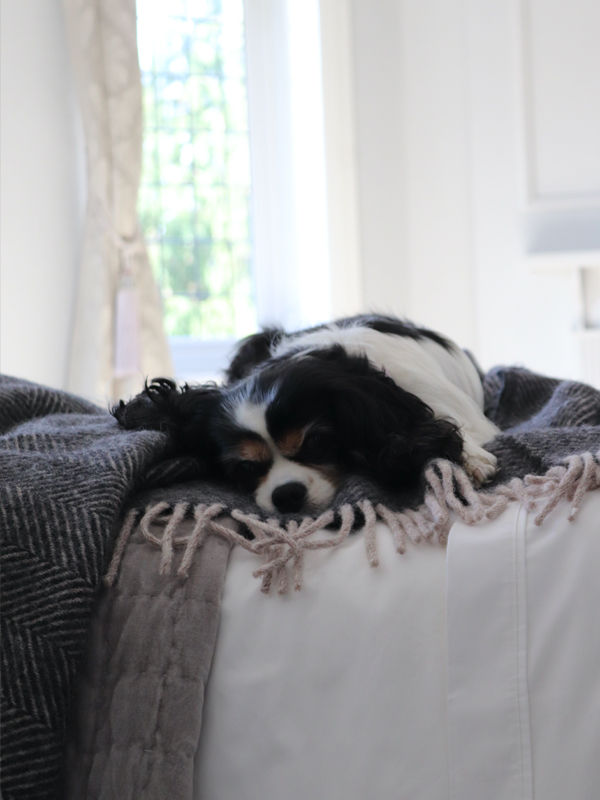 A townhouse bedroom is uncluttered and unfussy, allowing the main features of the bedroom to do the talking.
The large bed is central to the room and is dressed to draw your eye towards it. Tall metal bed frames are popular as they have strong lines and mirror the height of the bedroom.
On the bed itself, crisp white bed linen is draped with sumptuous silks and muted velvets creating a timeless and subtle luxury. The bed has at least four proudly standing pillows with sharp corners - imagine the look of a five star hotel - while sophisticated layers of silk bedspreads and cashmere and wool throws complete the look. The bed is always made and the bed linen is always ironed.
Solid, traditional bedside tables are placed on either side of the bed, but are kept free of clutter, apart from possibly a classic alarm clock or a book.
Bedroom lighting is dramatic and formal - two lights either side of the bed, can be hung from the wall or feature as bedside lamps.
The room is often uncarpeted but has a beautiful rug to add warmth.
How can I create the look at home?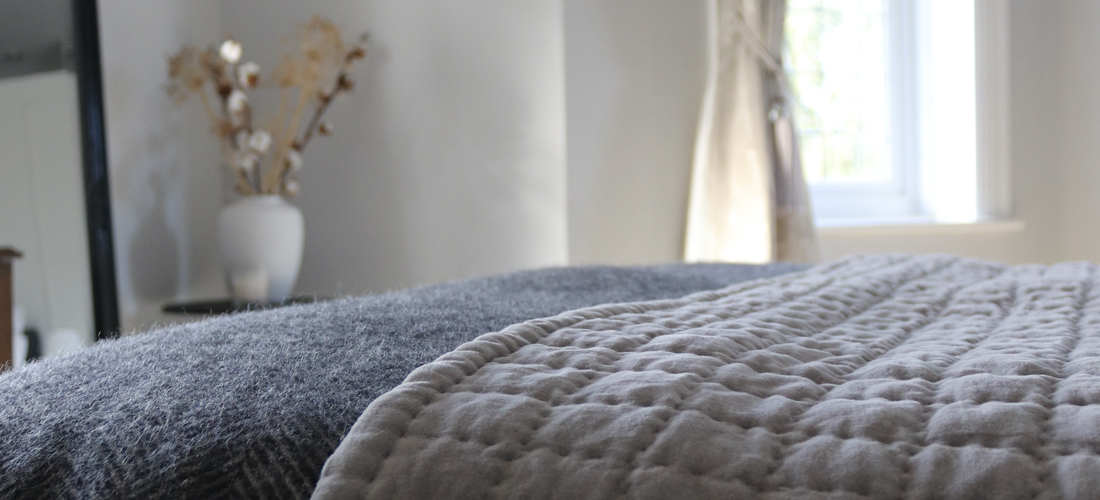 The main focus of a townhouse bedroom is the bed, so this is where you should focus your attention too. Start with crisp white bed linen. White Egyptian cotton is used in hotel rooms, so this is a great product to invest in for your Townhouse bedroom - this new line has grey cording around the edge to give it added sophistication and beautiful detailing.
1000 Thread Count Supima cotton is a good alternative to Egyptian cotton and has a rich, smooth sateen weave. It's also breathable and moisture wicking so it will help you have a great night's sleep too. If you are unable to commit to the ironing required for your Townhouse bedlinen, you could replace it with this Easycare range in white.
Make sure you dress your bed with at least four pillows. You could opt for two firmer pillows such as these ones to stand behind the pillows you sleep on to really add depth.
For accessories on your bed, silk bedspreads and muted velvets are preferable with cashmere throws and wool blankets. Choose one or two to go on the end of your bed to add colour and texture. Mix and matching adds a contemporary feel to your modern Townhouse bedroom.
Bedside tables should be classic and solid - if you can't afford to buy new, check out this upcyling project by @Feather_and_Faff_Interiors who renovated an old pine bedside table to beautiful effect.
Finally to offset your beautiful bed, lighting is important. It doesn't have to be expensive - look at brands like Pooky which offer Townhouse styles at affordable prices. Hollie Swann from @Renovating_Number_16 shows us how she has used beautiful wall hung lamps to light her bedroom here.
So now you know how to create your own Townhouse style at home and live like modern gentry!