Introduction to Soak&Sleep Wholesale
The business of perfect bedtimes can be tough. We try to lighten the load for hardworking hotels, B&Bs, interior designers and other business customers with our specialist trade service.
Treat your customers to restful sleep and beautiful bedrooms, and relax knowing you've invested in unbeatable quality at the lowest prices, guaranteed.
We don't enforce minimum order quantities, we're able to deliver direct from our well-stocked UK warehouse and our friendly and helpful trade sales team will go out of their way to give you the best service possible.
Call us now or request a wholesale quote online and let us help you keep your happy customers coming back.
Why register with Soak&Sleep Wholesale?
Register with us as a trade customer, and you'll feel the difference immediately.
- Get your delivery in good time with our fast shipping service; order before 4pm for next day shipping. And even if you order after 4pm we'll get your order to you for free, although you'll need to wait one day longer to receive your parcel. We also offer fast international shipping and can deliver worldwide.
- Treat your business and your customers with the unrivalled quality of our products. Your customers will love the comfy mattresses, crisp bedlinens and fluffy towels. And you'll notice the difference with how well our products last, looking like new wash after wash. Our products are a great investment and will work hard for you.
- We don't enforce a minimum order quantity. Small businesses, replacement orders and one-off extras are all welcome to enjoy the Soak&Sleep treatment.
- We work hard to guarantee the lowest prices to our trade customers, even when our consumer lines are discounted. Rest easy in the knowledge you're paying the best price for our products.
- Our specialist trade team are real experts with first class experience in hospitality and customer service; there's almost nothing they can't help you with. They're available to help you from Monday to Friday between 9am and 5pm.
- Out of stocks aren't an issue for our customers; our fully stocked warehouse gets your full order to you right on time.
Ordering your products couldn't be easier. Call our specialist team on 01483 616 444 or email us at [email protected]. Either way, we're looking forward to hearing from you.
Meet the Wholesale Team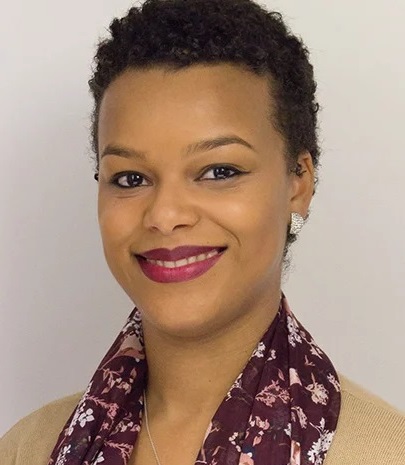 Nicole Semedo
Wholesale Account Manager
Choosing the best products for your business can feel like a minefield, so it's a relief when you find someone who can help you with every step of the process.
Nicole is that someone.
Originally from Portugal and with a background in retail, she has a wealth of experience within the hospitality industry, ranging from Airbnb, glampsites, campsites and holiday management companies. She'll help you find the best products to suit your clients and keep them coming back time and time again.
Contact Nicole now to register your business and start saving pounds on beautiful bedroom and bathroom supplies.
Phone: 01483 307302
Email: [email protected]
Favourite Pastime: Cooking and trying new recipes
Favourite Colour: Deep Burgundy
Favourite Product: Mulberry Silk Pillowcases, great for the Skin and Hair!
Hear What Our Other Customers Have To Say.
Join countless other happy professionals when you become a Soak&Sleep trade customer.
We couldn't be prouder.
Trade Testimonials
Lovely company to work with and my clients are always very satisfied with the excellent quality of the products. I wouldn't hesitate to recommend Soak and Sleep.
Lorraine Curry
Campbell Consulting
I have been placing orders for Linen's, Duvet's pillows and throws through Soak & Sleep for a few years now, and have been extremely happy with the service and the quality of the products
The staff are very helpful, and will go out of their way to help with any queries you might have.
The delivery service is excellent, and orders are delivered promptly to any destination that is required
With sincere thanks to all at Soak and Sleep
Eileen Johnston
Eileen Johnston Interiors
The Trade department at Soak and Sleep have been exceptional at responding to queries , ensuring deliveries are received in time and generally being proactive - they are organised and focused and have been a pleasure to deal with - many thanks to Nicole, Tasia and team
Paul Harvey
PHI Concepts
As a Project Manager, within the Interior Design industry, I have been working with Nicole and the trade team at Soak & Sleep for around 12 months, I find them all very polite, helpful and ready to help with alternative options if your first choice is unavailable so as to still be able to fulfil your requirements and delivery is extremely prompt, usually the next working day.
June Patrick
Signature Luxury Interiors
I am so impressed with Soak and Sleep they run such an efficient business and the quality of the linen is fantastic. I run a holiday cottage and my guests have regularly commented on the quality of the linen and how comfortable they all sleep!! The pillows and the duvets are wonderful and the crisp white sheets always look like new.
I found all the staff super friendly and nothing is too much trouble. They are always at the end of the phone or email and are quick to respond. I have ordered sheets the night before and they have arrived on time and this is just what you need when running a holiday business.
Victoria Yerbury
Blue Goose Holidays
I have used Soak and Sleep products for our own use and for our B&B and self-catering cottages for over six years now, this includes all the bed linen and towels as well as bath mats, mattress and pillow covers. The 600 thread count and the 800 thread count are particularly good, I cannot recommend them highly enough – the products are excellent, after all these years they still wash well and look crisp and new – no 'bobbles' or worn patches. Our guests always comment on the linen and how lovely it looks and how comfortable it feels to sleep in. So much so that I know many have now purchased linen from Soak and Sleep for their own homes.
The value for money is phenomenal for the quality of these products, and the customer service has always been second to none, I have no hesitation in recommending Soak and Sleep products for anyone who runs any sort of hotel or guests accommodation and, of course, for anyone just wanting top quality bedding at a very reasonable price.
Wendy Ayling
Kerscott Cottages
Here at Unique Home Stays we have received a great service from Soak and Sleep. We often tend to be a little last minute with our ordering and have been really impressed with the speedy delivery, friendly service and of course great products! We recommend that our property owners use S&S for their luxury holiday properties, as there's a great selection from which to choose ensuring that each property has an equally 'unique' flavour!
Jess Clark
Unique Home Stays
- All prices exclude VAT at the current rate.
- Free of charge next day delivery applies for UK orders placed by 4pm on weekdays.
- We will quote for orders (with delivery) outside the UK by request.
- Quotes are valid for seven days from the date of the quote and will be requoted if the purchase takes place after these seven days. In sales periods quotes are valid until the end of the sale. Consumer discount codes may not be used against trade rates.
- We supply goods after upfront payment by BACS, cheque or card payment. A Pro Forma invoice can be issued for pre payment.
- We do not offer credit, all goods must be paid for before despatch. We cannot hold or reserve stock without payment or authorisation being held against that order.
- We will happily quote for specialist products on request. Please note that specialist products are subject to a delivery charge and minimum order quantities.
- Swatch samples for linen and bedspreads are available on request. For all other samples of products please contact us to purchase at trade rates. Please note these must be returned in a re saleable condition and in their original packaging in order to receive a refund.
- All trade lines are guaranteed under manufacturing warranty for one year.
- All sizes stated are approximate and are subject to acceptable manufacturing tolerances.
- Personalised items, bespoke items and specialist orders can only be returned and refunded if faulty or damaged.
Please request product returns through the trade team by emailing [email protected].
For specialist trade queries and orders, our trade team work Monday to Friday between 9am and 5pm. If you need help outside these times contact our customer service line, open Monday to Friday between 9am and 7pm.
For free next day delivery, place your order with our trade team between 9am and 5pm on Monday to Friday.
We reply to emails and messages within one hour. If you left your message over the weekend or on a public holiday we'll get back to you on the next available working day.
Call us on 01483 616444 to place an order or set up an account.
Email us on [email protected] to register an account, place an order or ask us a question.
Trade opening hours Monday to Friday 9am until 5pm.