Expert advice
Our sleep experts have lots of knowledge but we're not shy on seeking advice and tips from better experts than us. Covering a wide range of subjects our experts know their stuff.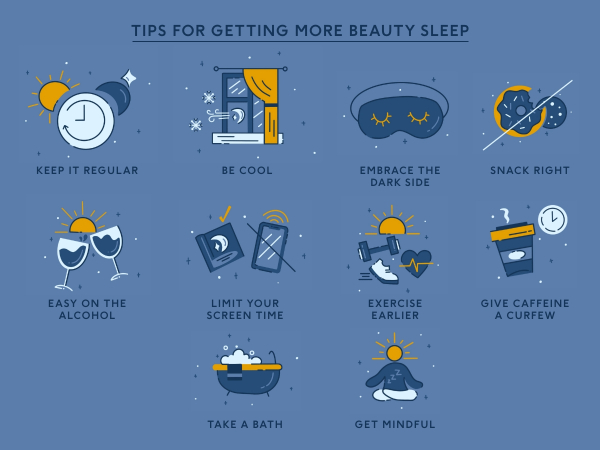 A Guide to Beauty Sleep
There's a good chance you're familiar with the phrase 'getting your beauty sleep'. But is beauty sleep an actual thing? How can sleep benefit our skin and hair and does it really impact on the signs of ageing?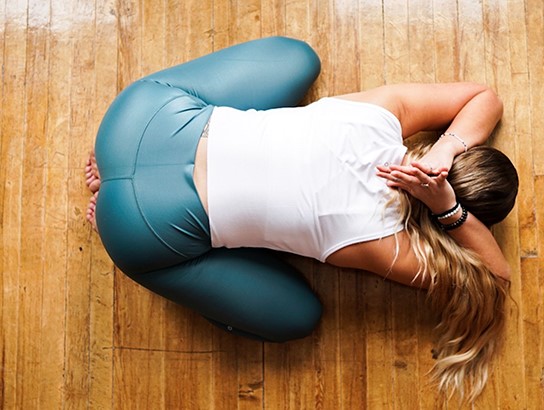 Exercise and Sleep
Exercise can help you sleep better, and good sleep can help you exercise better. It's the great circle of life.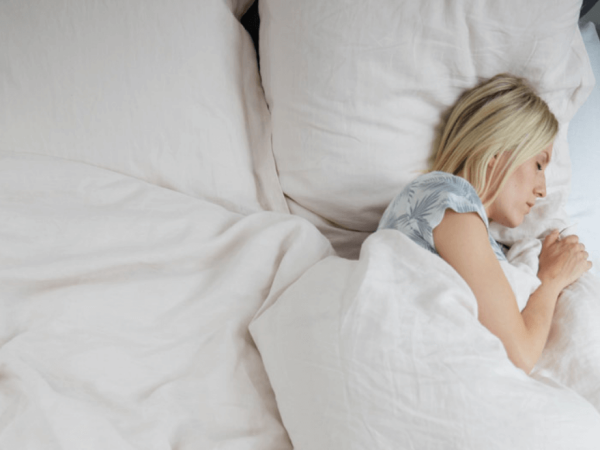 Sleep Tips
Find out how to fix your sleep schedule and wake up earlier. It is possible to reset your sleep schedule and teach yourself better habits.
Latest videos
Watch our latest videos for hints and tips on how to manage your bedding.
How to care for your mattress
Seven rules for a happy duvet
How to fold a fitted sheet
Case studies
Browse our case studies to see how Soak&Sleep customers have bettered their sleep using our sleep solutions.
Lindsay Blair: KBB Editor
Lindsay Blair is Editor of Kitchens Bedrooms & Bathrooms magazine and she has a wealth of knowledge in her industry. Although she rarely struggles getting to sleep, each day, she has to be up bright and early at 6am. Read on to find out more about Lindsay's story.
Nikki Marotta: Customer Sleep 'Alumni'
Our Soak&Sleep Alumni has had insomnia for about 6 years and with no obvious reason why. Discover how she overcame her insomnia with specific tricks and sleep solutions.
Sleep guides
Our Sleep guides are the place to go for all those burning questions related to sleep. We've even teamed up with experts to answer questions, all to help you get a better night's sleep.
Do lights affect sleep?
Simple answer yes. Minimise any excess light in your room as light inhibits the release of melatonin. Cover electrical equipment lights or switch off electrical appliances. Excess EMR (electromagnetic radiation) from phone charging, laptops etc affects our sleep.
What is a good sleep pattern?
A good sleep pattern varies from person to person but ideally one should have 7-9 hours daily.
Why do my allergies get worse at night?
Pollen counts can be higher at night and for those with allergies to house dust mites these are present in and around our beds, as is pet hair if dogs and cats are allowed to sleep on our beds.
Nasal congestion and rhinitis (running nose) are worse lying down compared to standing up, and we have less to distract us at night.
Does cat napping during the day count towards beauty sleep?
There are differing viewpoints on napping amongst experts and you can find studies that are pro and some that warn against them. While cat naps might help those who battle with fatigue or low energy throughout the day, it is unlikely that your skin will reap any benefits.
Buying guides
To make choosing your perfect products easier, our very helpful sleep experts have gathered the most common questions related to our products and answered them for you. Still not sure, give one of our experts a ring on 01483 616 616. View all our buying guides
Size guides
We love a guide, anything and everything to help our customers get better sleep. To help ensure you get the right size sleep solution our size guides point you in the right direction. View all our size guides
Perplexed by percale? Baffled by baffles? Hands up, we use some unusual words and phrases when talking about our products. View our terminology section for a full explanation of our fancy industry terms.
VIEW OUR TERMINOLOGY SECTION
Absorption
The attraction and retention of gases or liquids within the pores of a fibre.
Baffle wall
A thin gauze-like fabric 'wall' sewn between the top and bottom layers of a duvet shell.
Combed cotton
Cotton that has had the short fibres and breakable fibres removed, which makes it stronger.
Sateen
A cotton or spun-yard fabric characterised by floats running in the filling direction.