Struggling to find the perfect gift for yourself or a loved one this Christmas? We have created a Soak&Sleep gift guide to help melt your stress away. Find the joy in every moment and give the gift of quality sleep this winter season with our little Christmas comforts.
Pure Cashmere Bed Socks
Keep cosy and warm this winter with our incredibly soft cashmere bed socks. Made using cashmere from sustainably herded mongolian goats, this wool is lighter, softer and three times more insulating than regular sheep's wool. Available in a gorgeous range of colours such as, grey, ivory, pale blue and lotus pink, our socks are as stylish as they are comfortable. Perfect for adding a touch of luxury to yours or your loved ones nighttime routine.
Faux Fur Hot Water Bottles:
Whether you struggle with cold weather or want to soothe aches and pains, our faux fur hot water bottle, made from 100% polyester, is soft, warm and durable, making it the perfect gift for yourself or a loved one this Christmas. Pair with one of our matching faux fur eye masks for the cosiest wind-down routine. Available in both soft and midnight grey, these are an ideal companion for cold winter days.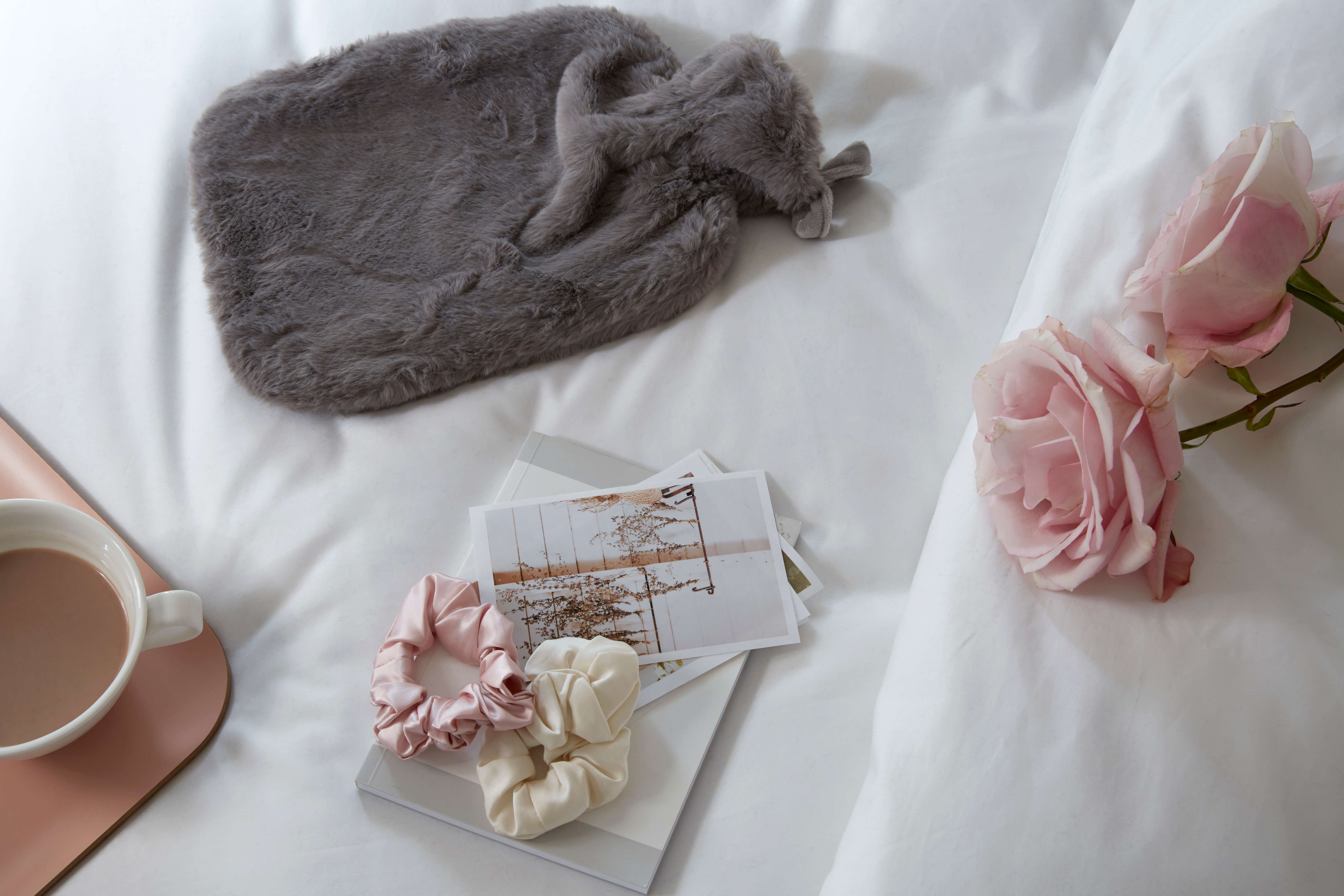 Faux Fur Eye Mask
Keep cosy on cold winter nights and treat yourself to one of our faux fur eye masks. They effectively block out light, regulating your body clock and allowing you to sleep better to achieve a great quality night's sleep. This super-soft polyester eye mask also has a faux suede back for enhanced comfort on your skin.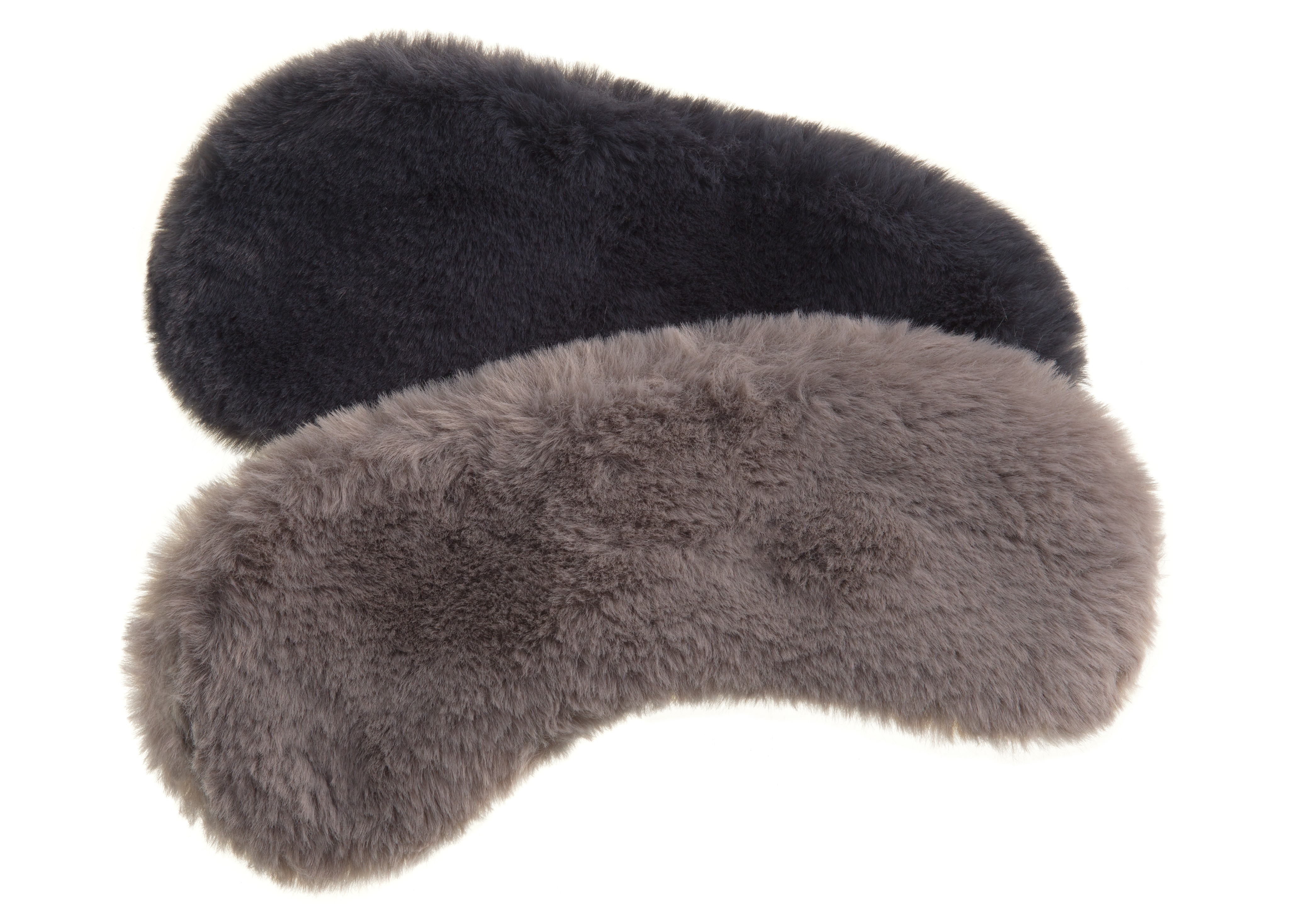 Wind Down
Ercu Waffle Cotton Bathrobe
Relax and unwind in our spa-inspired bathrobe, made with pure cotton for its breathability, absorbency and quick drying properties. The soft ercu waffle weave allows you to feel stylish and serene, adding a touch of luxury to your nighttime routine.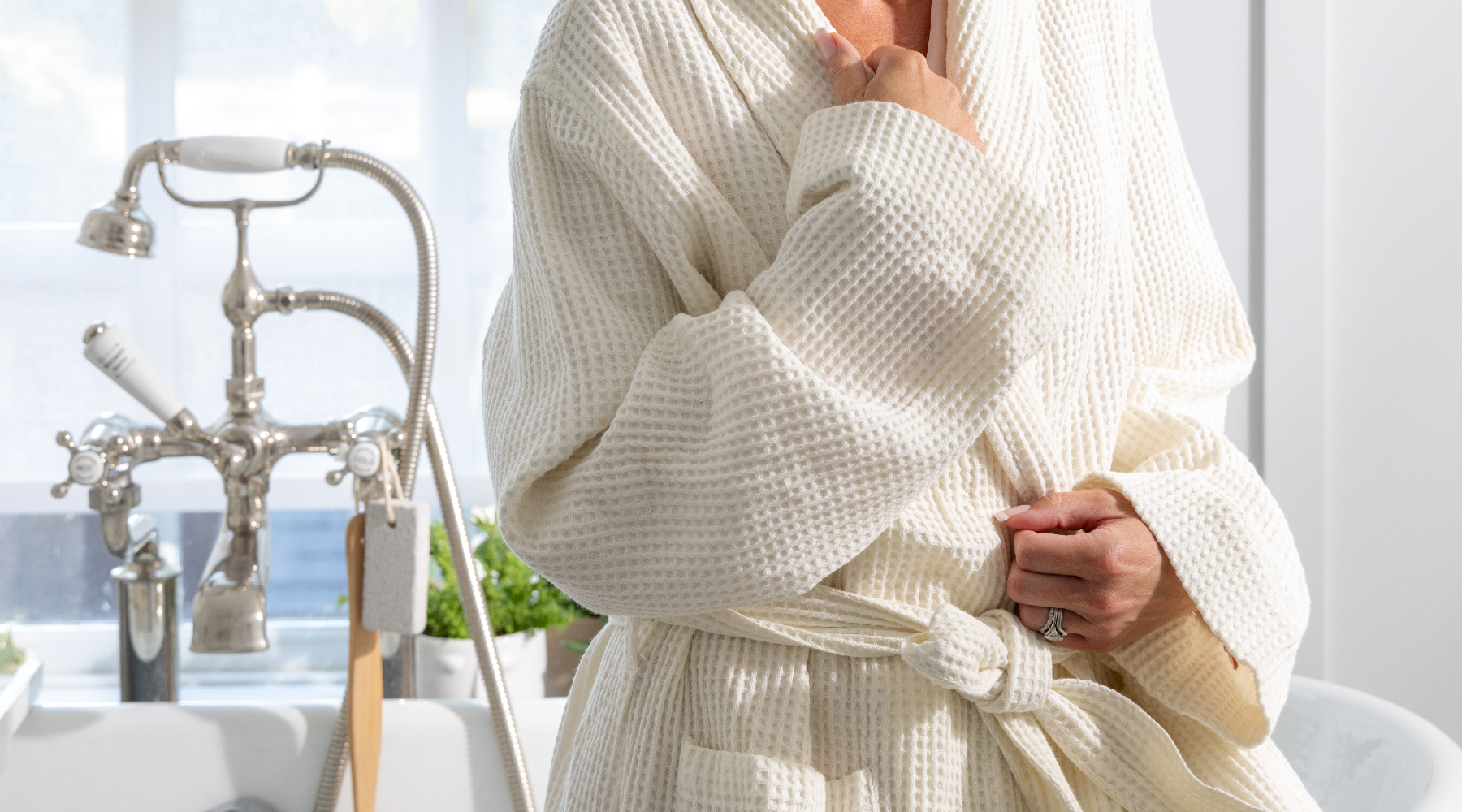 Turkish Cotton Bathrobe
This indulgent bathrobe is made with superior Turkish cotton, grown in the Aegean area of Turkey. It's wonderfully soft, comfortable and incredibly absorbent, making it ideal for yourself or a loved one this winter season. Our gorgeous bathrobe is available in both grey and white and is suitable for unisex styling, making it the perfect present for all this Christmas.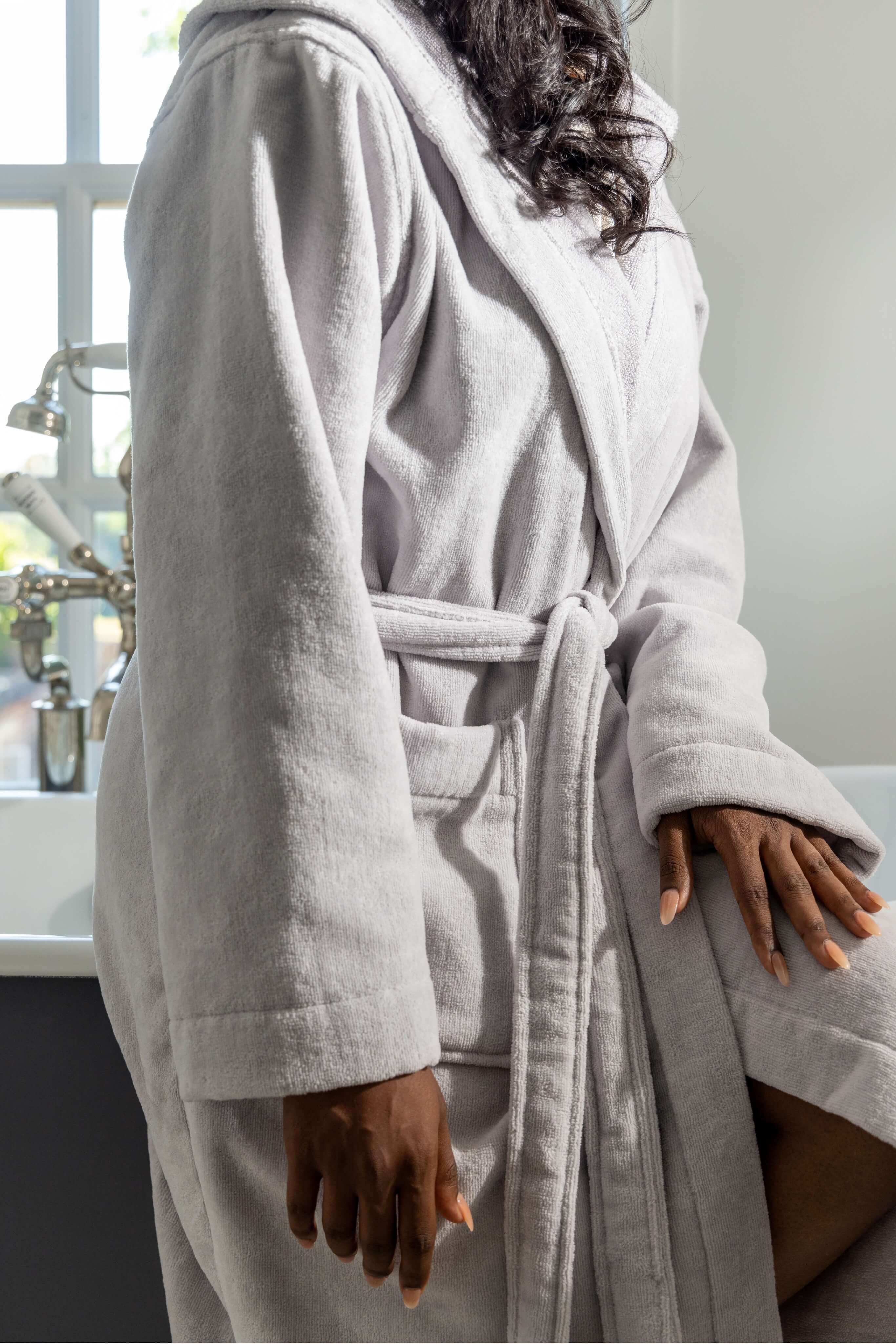 Grey Marl Brushed Cotton PJ Set
Made with pure cotton for a breathable lightweight feel, these brushed cotton pyjamas are the perfect addition to any sleep wardrobe to allow you to relax, unwind and sleep more comfortably. Available in grey with a fine pink or white detail, with a marled cotton look provides a gently textured appearance for a modern and stylish feel.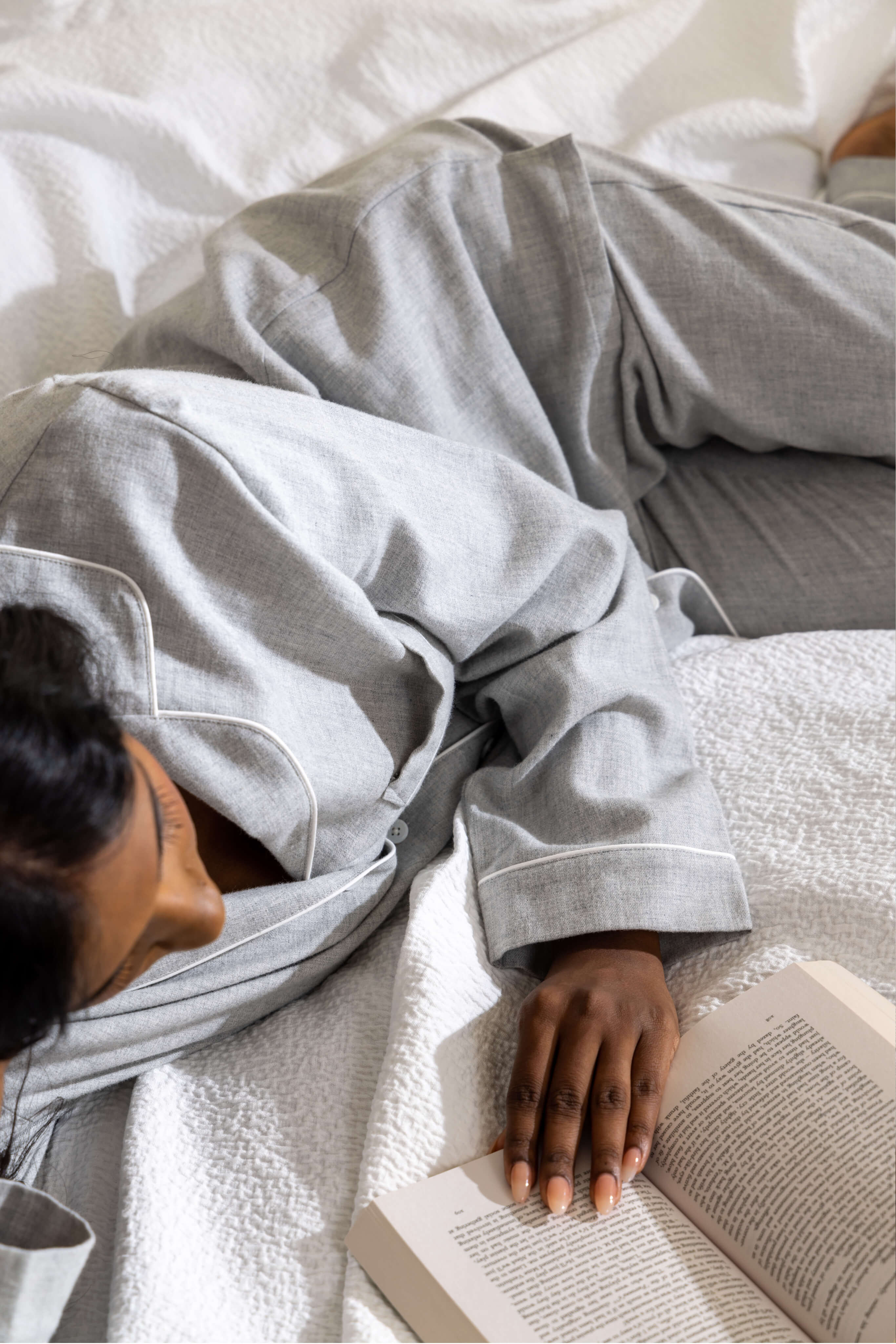 Pure Mulberry Silk Hair Wrap
This pure mulberry silk hair wrap is perfect to help nurture your hair while you sleep. Helping to keep your hair hydrated and preventing tangles, frizz, breakages and split ends. This is the ideal Christmas gift for those who love to pamper themselves.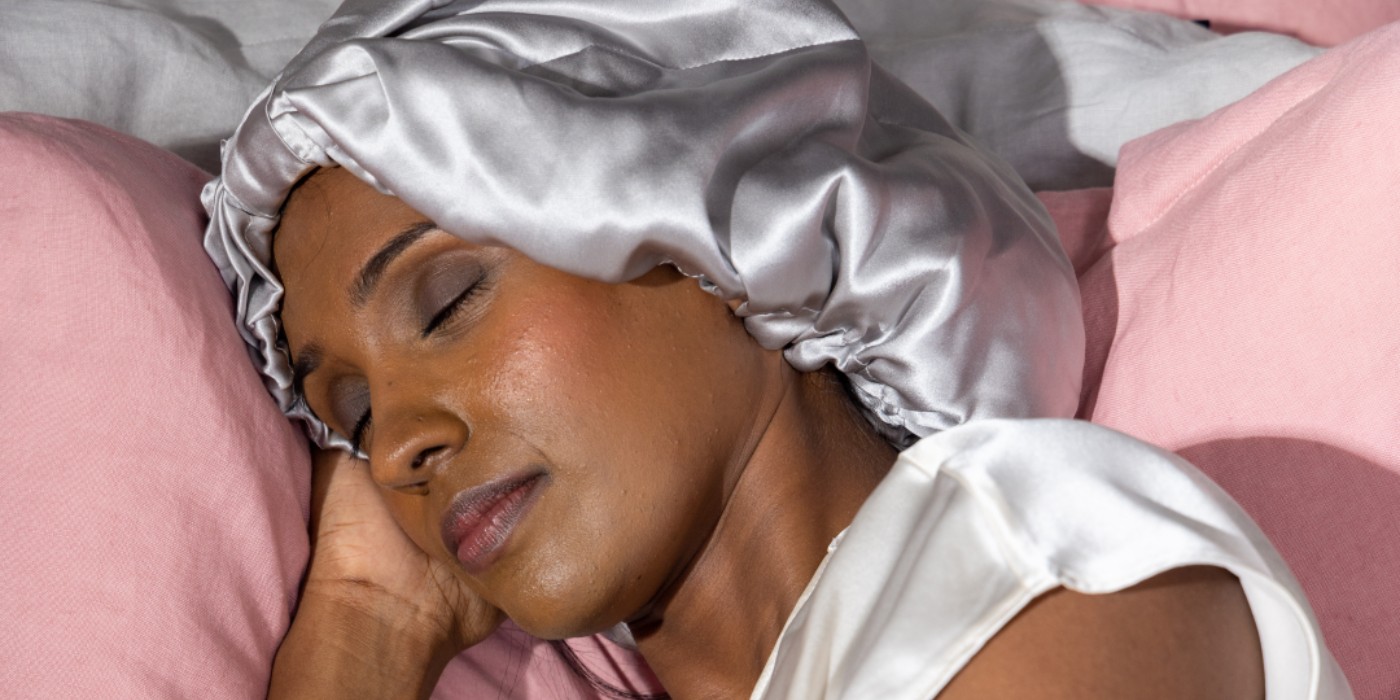 Pure Mulberry Silk Eye Masks
These silk eye masks, made with pure mulberry silk, are cooling and soft on skin, providing a simple and luxurious way to improve sleep while protecting the precious skin around your eyes. As silk is hydrophobic, it helps keep skin naturally hydrated, so you can wake up feeling fresh, everytime.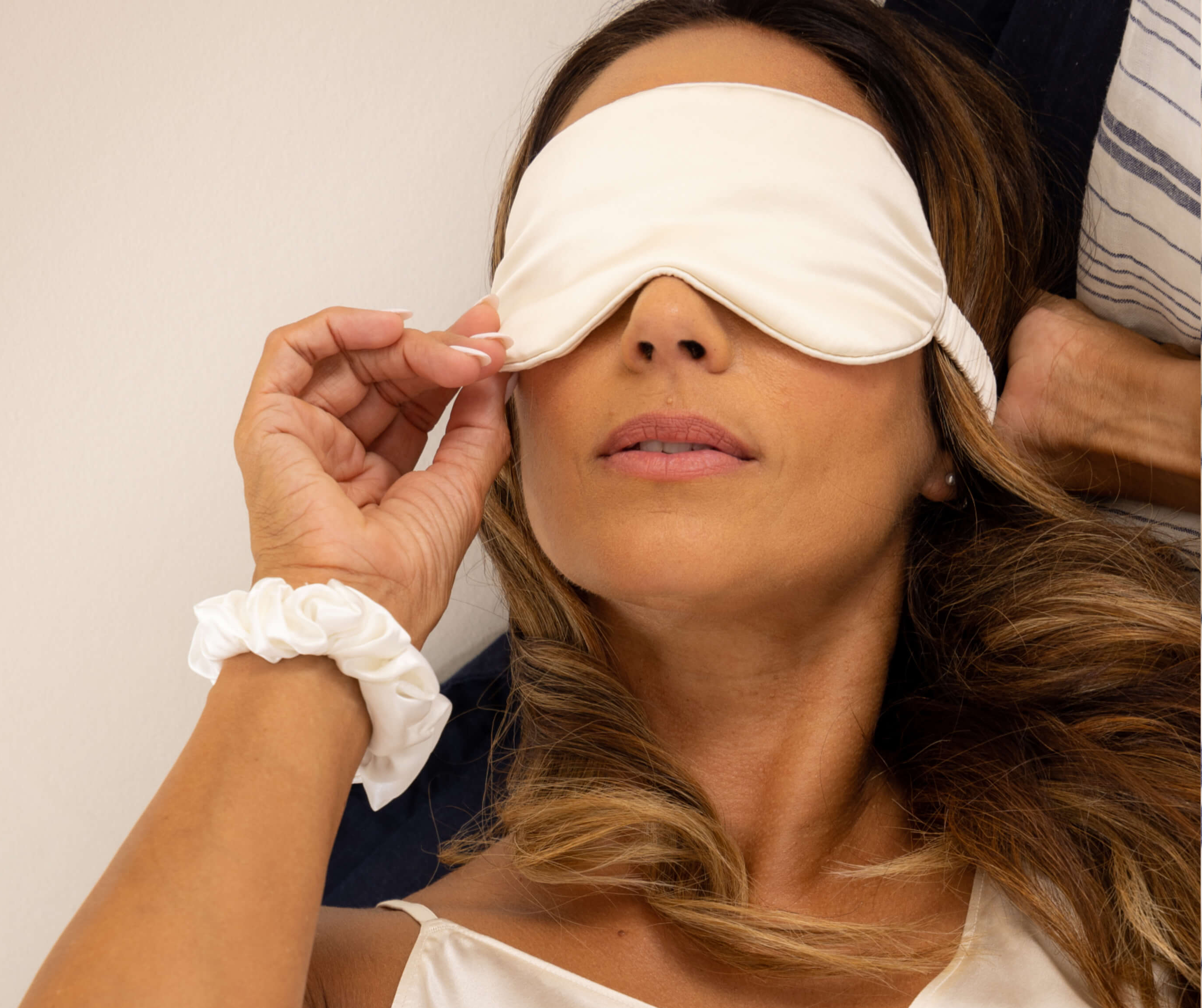 Pure Mulberry Silk Scrunchies
The super-smooth texture of these scrunchies allow hair to glide over silk, resulting in fewer tangles and less frizz. Silk helps moisture stay put, therefore keeping your hair hydrated and preventing breakage.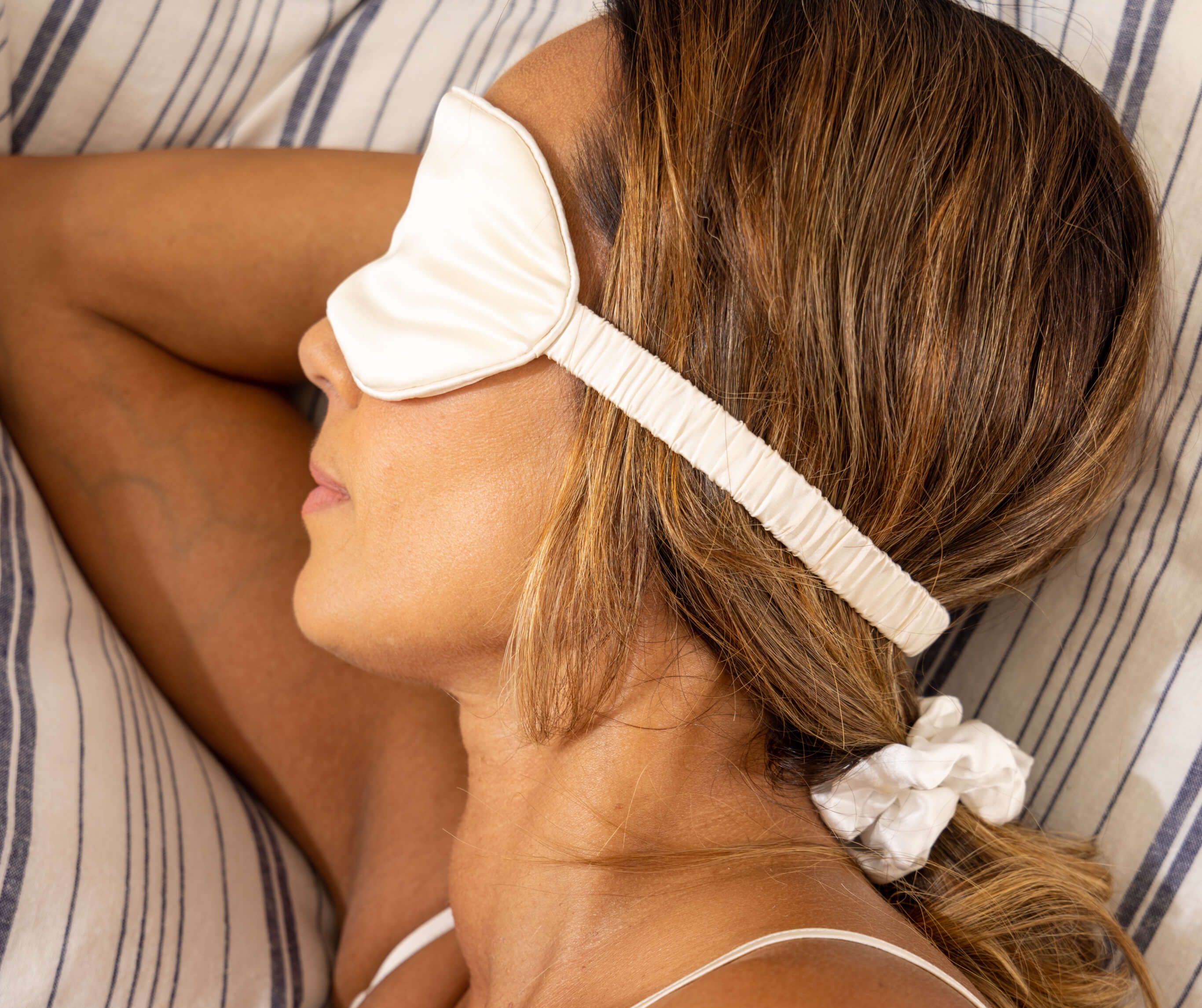 Did you know?
We've made our silk accessories with the offcuts that are left over when we make our pure silk bed linen. This means that all the hard work and energy that goes into growing and weaving this luxurious fabric does not go to waste and is given an extra lease of life.
Pure Silk PJ Set
Add elegance to your nighttime routine and invest in our indulgent silk pyjamas. Not only do these pyjamas feel luxurious and premium, but our silk nightwear also provides benefits such as its wonderful temperature regulating properties that keep the skin naturally hydrated. We've designed our nightwear to ensure it fits a range of body shapes, to be inclusive to all. With a relaxed cut and french seams, our pyjamas provide comfort and style, making them the ideal gift for yourself or someone special.
---
Save further with our bundles
Luxury Silk PJ & Eye Mask Gift Set
This indulgent silk gift set provides the ultimate bedtime luxury. With pyjamas made with 19 momme pure silk and a stylish eye mask that is soft against the skin, you will wind down and wake up rested and rejuvenated. Whether you are looking for the perfect gift for yourself or a loved one, our gift set allows anyone to feel pampered.

SHOP NOW
Pure Silk Shorts & Cami Set
Our pure Silk Shorts & Cami Set pyjamas look flattering no matter what body type you have. With a long-line camisole, shorts that are flat fronted with a scooped hem detail at the side of the legs and adjustable straps with a V neckline, you'll feel both elegant and stylish. We've used premium French seams, gold toned strap adjusters and an elasticated waist to finish these luxurious pyjamas to perfection.

SHOP NOW
Pure Silk Shorts & Tee Set
We've styled these pyjamas with the simplest details for a sophisticated appearance. The top has dropped shoulder sleeves, a flattering boat neckline and a scooped hem detail while the shorts are flat fronted and have a stylish scooped hem detail at the side of the legs. Designed for all body shapes, these pyjamas provide an extra flattering appearance for all.

SHOP NOW
Silk Accessories Gift Set
Sleep on our silky soft pillowcase, helping to keep hair and skin hydrated and you cool throughout the night. Our eye masks aid in blocking out light to ensure you have a blissful night's sleep.

SHOP NOW
---
At Soak&Sleep, we strive to ensure you reap the benefits of a good quality night's sleep, always. Pair our gorgeous nightwear and accessories with our luxurious linens and bedspreads to enhance yours, or a loved ones sleep sanctuary and wake up feeling refreshed and rejuvenated everyday. If you need more advice to find that perfect gift, give our expert advisors a call on 01483 616 616.
With love from… Soak&Sleep