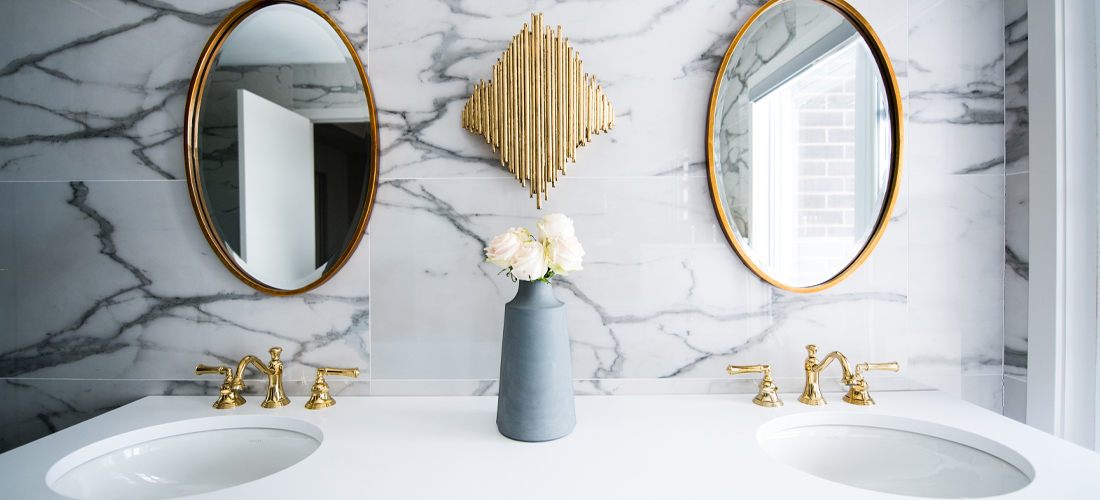 While bathrooms serve a functional purpose, in modern homes there's definitely room to turn these practical spaces into luxurious havens primed for relaxation. Many of us are spending more times in our homes than ever before, so if you are considering investing in beautifying your space, read on.
Below, we'll be sharing some expert interior design tips on how you can transform your average bathroom into a luxurious space. From shower upgrades and statement bathtubs to high-end fixtures and fittings and the latest bathroom technology, we'll give you the lowdown on some key ingredients that will add a sense of opulence to your bathroom design.
1. Give your bathing space an upgrade
On your quest to carve out an exuberant bathroom, making your shower or bath a stand-out feature can really give it a premium feel. Whether you're a shower or a bath kind of person it doesn't matter, we've got options for both.
For a sumptuous shower time, it's time to give your shower some TLC. If you have the budget, we'd suggest giving it a remodel to create a swanky walk in shower for that true hotel vibe. However, if you want a simpler, more affordable switch, swap out your standard showerhead for something a little more upmarket. We're talking rainfall showerheads or even a hydromassage shower for an invigorating start to the day.
When it comes to soaking in the tub (one of life's simple pleasures), why not consider installing a standalone bath to instantly give the space a lavish feel? As a key focal point in most bathrooms, your choice of tub can have a dramatic impact on the overall look and feel - and a freestanding design definitely delivers.
2. Upgrade your sink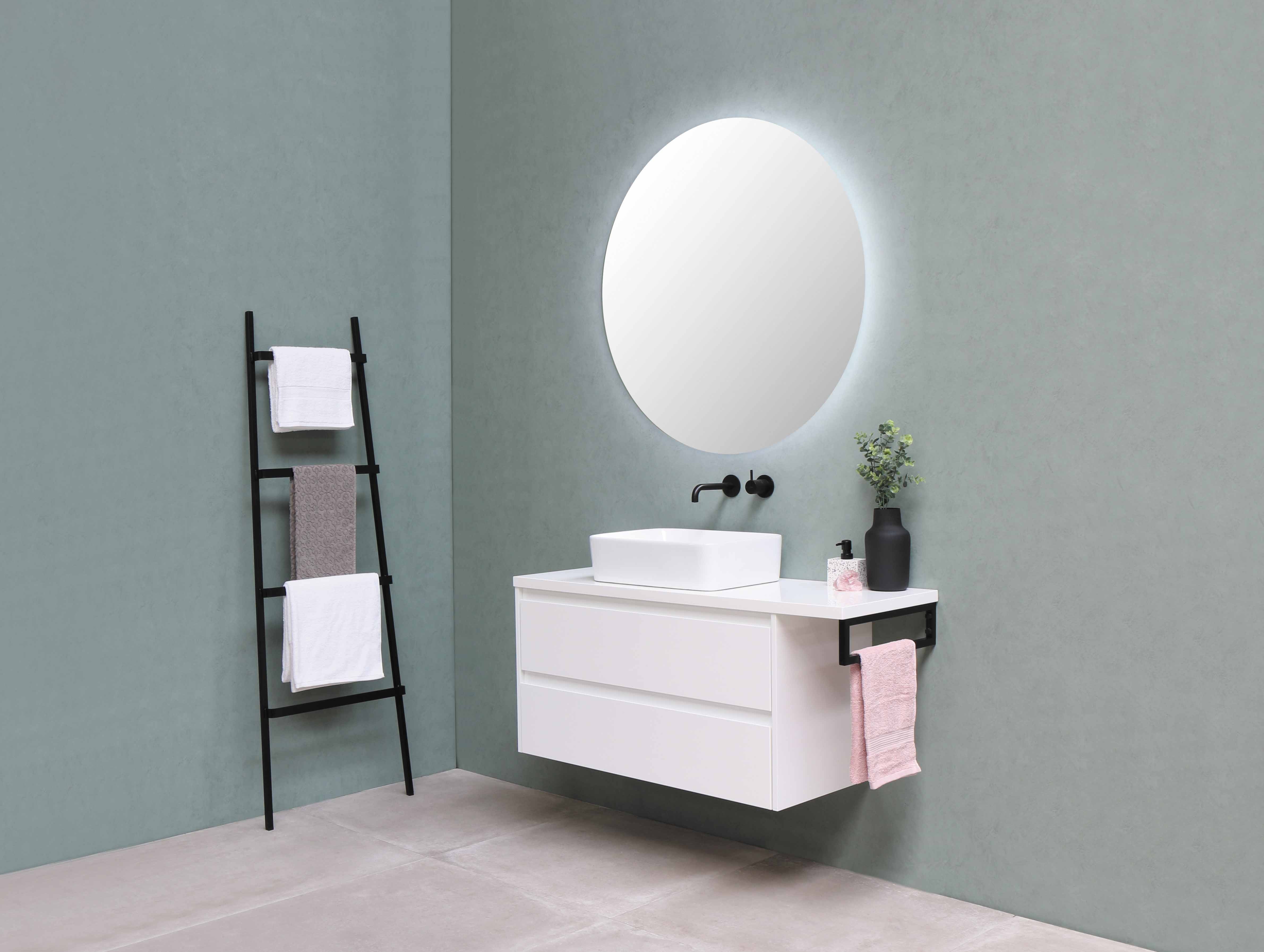 Bathroom sinks are another focal feature in bathrooms, so giving them an upgrade can work wonders in giving the whole area a sense of grandeur.
If you have the room, double sinks are the ultimate luxury installation - with practical benefits for cohabiting households, too. Whether you go for a custom-built unit with freestanding basins sat on top of a sleek granite worktop or a prefabricated wooden vanity unit with sunken basins, double sinks are a worthy addition to give your bathroom a high-end finish.
For modest bathrooms, the same principles can be applied for singular sink setups, using high end materials like polished wood and natural stone to create striking vanity units that demand to be noticed. With the added benefit of both options offering bags of storage underneath, they will also help to keep you bathroom clutter free.
3. Make it warm and cosy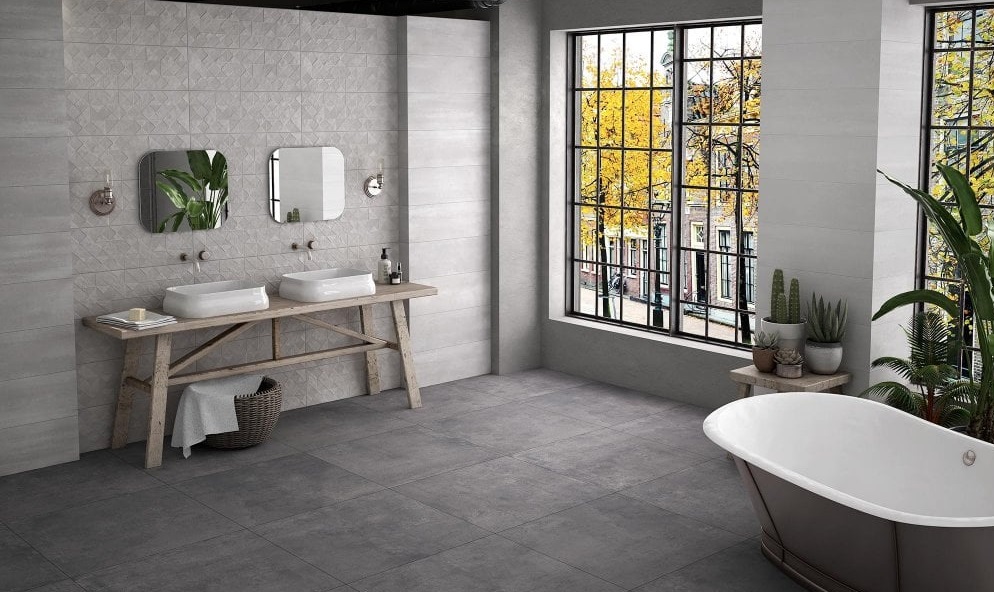 No one likes stepping out of the shower or bath into a chilly bathroom with cold floors, so making sure your bathroom is suitably heated is all part of the process for designing a luxurious space.
One design element that's guaranteed to keep things warm and toasty and take your bathroom design to the next level is underfloor heating. Once a high-ticket item, underfloor heating systems have come down considerably in price over the past few years or so, making it a far more affordable option for the masses. Installed under tiled floors, these seemingly indulgent systems aren't just great for keeping you warm underfoot, they're also incredibly energy efficient and will heat the whole room.

If underfloor heating doesn't appeal, you could give your bathroom some added warmth and extravagance with a heated towel rail instead. First of all, they bring a chic edge that trumps your standard radiator hands down, but they also heat the room and your towels in the process. Just imagine the feeling when you step out the shower and wrap yourself in a soft, warm bath towel - life doesn't get much better than that.
4. Go bold with your fixtures and fittings
When it comes to luxury bathroom design, it's often the smaller details like the fixtures and fittings that make the biggest impact in giving the space a premium finish - so don't overlook them.
For one, your choice of taps will help set the tone of your decor theme, so make sure they match up with the rest of the room. For instance, if you're going for a more contemporary look, a clean and simple polished chrome tap with state-of-the-art motion sensors could be the way to go. On the other hand a more classic style could lend itself to gold or brass taps, mirrors and door handles.
Next, think about your lighting and the effect you want it to have on the space. Embracing the latest in bathroom technology with sophisticated smart lighting that allows you to adjust their illumination at the touch of the button, is a sure-fire way to give your bathroom a top level feel.
Similarly, you could look to install integrated speakers in your shower or around the bathtub that connects to your smartphone, allowing you the freedom to pick the perfect tunes to match your mood - be that upbeat dance tracks for your morning shower or soothing jazz for the evening soak.
When it comes to pulling off a luxury bathroom design, it pays to carefully consider each and every element to ensure you have all the right ingredients to get the look you want. The good news is, it doesn't have to be a full makeover either. The simple addition of a few premium upgrades like those outlined above, could work just as well to elevate the entire look and feel of your bathroom, taking it from lacklustre to luxury.
5. Trade in your towels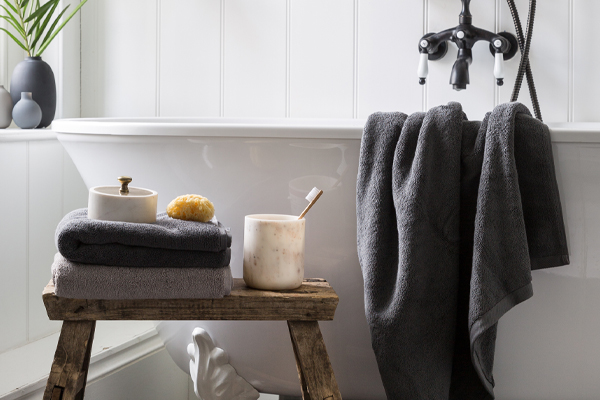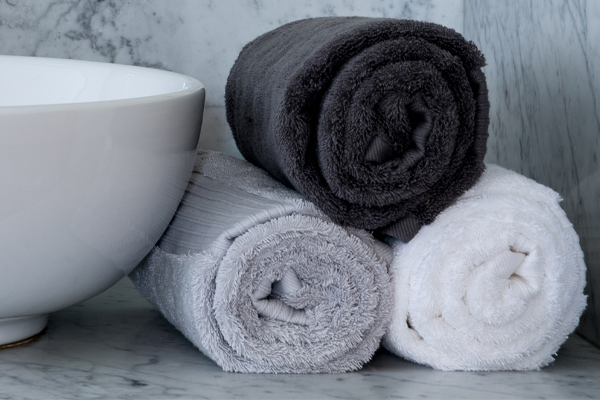 There is a reason why luxury hotels always have the softest, fluffiest towels - they help to convey a feeling of luxury. And this is one of the simplest things you can do to upgrade your own bathroom at home. Trade-in your well-washed towels for new ones which match or accent the colour of your new bathroom scheme and choose a fabric like Supima cotton which is known for its superior quality and plush, weighty feel.
Also, consider upgrading your bathrobe and bathmat to finish off the look.
Author bio:
Sophie Armstrong is a content creator for granite and quartz worktop specialists Burlington Granite, who provide a full bespoke worktop solution by offering templating, cutting, polishing and fitting, all driven by 25 years of industry experience