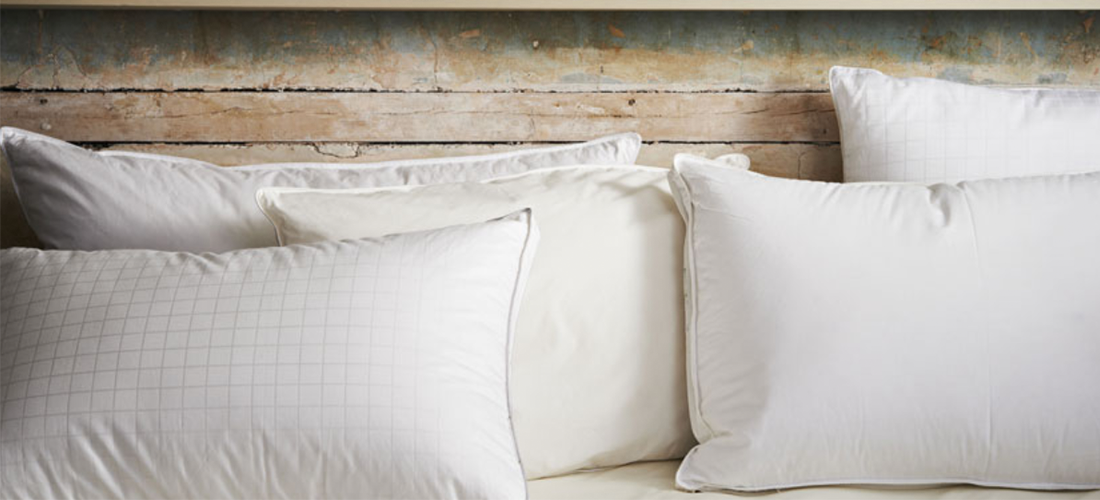 Can you wash your feather pillows?
Feather pillows provide that luxurious and comforting nights sleep so you will want to keep them in tip-top shape to have that heavenly feeling again and again. Here at Soak&Sleep we have put together some advice about how to wash and care for your feathered pillows.

How to wash feather pillows...
Are pillows machine washable?
It's possible to wash a feather pillow at home, but we'd always recommend professional laundering, as the drum needs to be large and the pillow needs to be bone dried before going back onto your bed. To keep the load even, place two pillows in the washer at a time with the machine setting on cold or warm. Dry your pillows before and after coming out of the wash to ensure that they're properly dried to avoid any damage to the filling.
Should I use a detergent when washing pillows?
Add a reduced amount of gentle detergent to your wash load, or a specialist wash for the filling.
How do you wash pillows in the washing machine?
Set your machine to a gentle wash cycle so that the feathers aren't ruined. Run the rinse and spin cycles twice to ensure that all the soap and water is removed from the feathered pillows.
Can feather pillows go in the dryer?
Grab a clean tennis ball or two and add them to your dryer with your pillows inside. That way they will gently beat against the pillows as they tumble and maximise the fluff and reduce the lumps.
Make sure that you set the dryer on its lowest setting. Stop the dryer every so often to manually fluff them yourself and then place back inside the dryer. You may find that your feather pillows require longer drying time than normal pillows but keep at it to ensure that your feather pillows are lump free.
Can you dry clean feather pillows?
If you don't trust yourself with the job, take a trip to your local dry cleaners and get a professional launderer to make your pillows fluffy and lump-free.
---