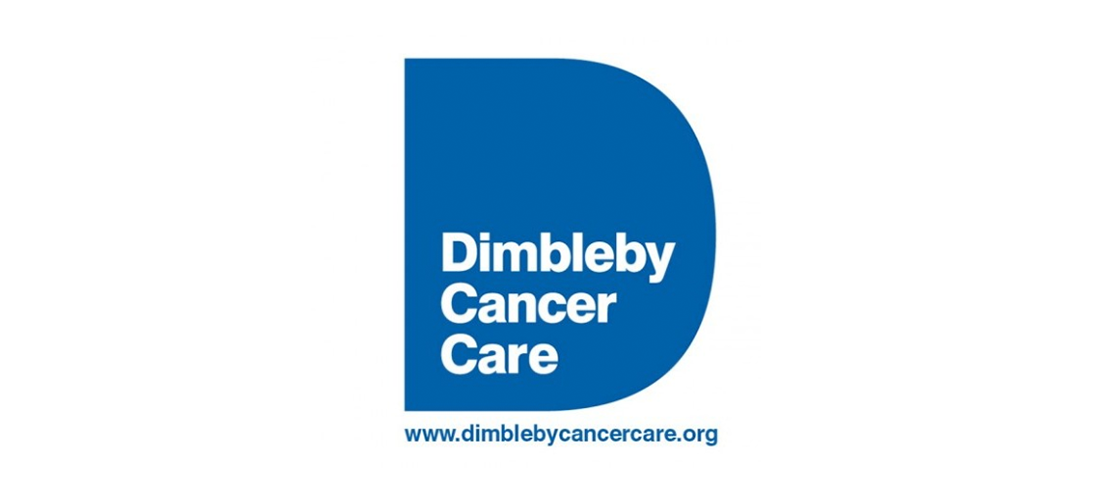 On Friday 5th June, the Soak&Sleep team joined 100 other ambitious ramblers to walk 50k through the night, with the aim to raise £50,000 for Dimbleby Cancer Care charity.
Dimbleby Cancer Care was set up in remembrance of Richard Dimbleby who was one of Britain's best-loved broadcasters, who sadly passed away from cancer. The focus of the charity is to offer support and care to those living with cancer, their carers and families. The charity works closely with Guy's & St Thomas' hospital in London. The aim of the night-time walk was to raise £50,000 for the future of the charity, so that it can continue to expand and help within the cancer community.
Soak&Sleep have been delighted to support the charity, by provided specially designed bolster pillows for all undergoing treatment.
Some said we were crazy, some wished us well, but as we jumped into Charlie's car, there was a mixture of nerves and excitement.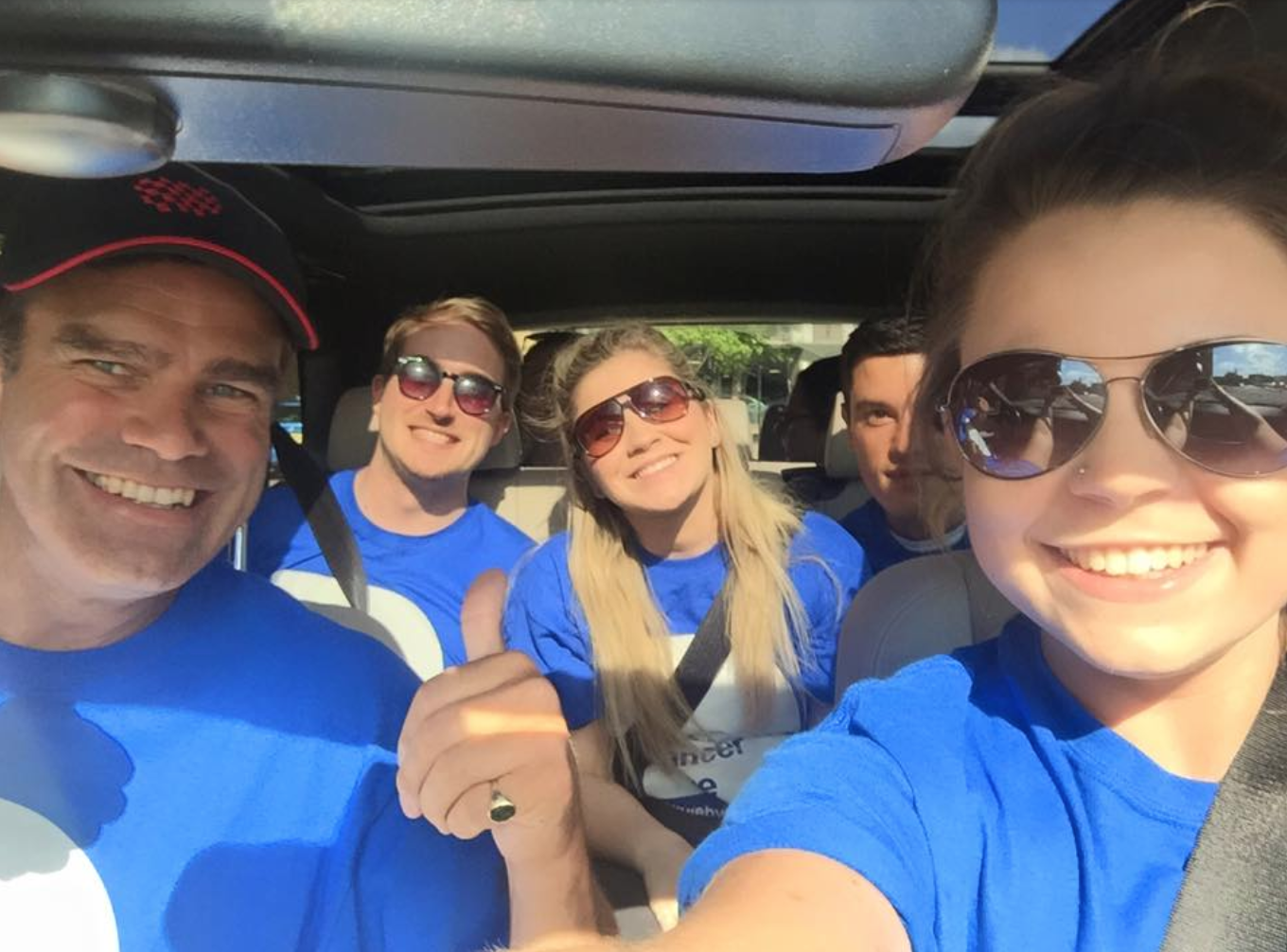 We arrived at the meeting point, and were giving a plate of delicious fuel food – guaranteed to keep us going until the bitter end (which was scheduled to be 7am the next morning!)!
Followed by a quick warm up….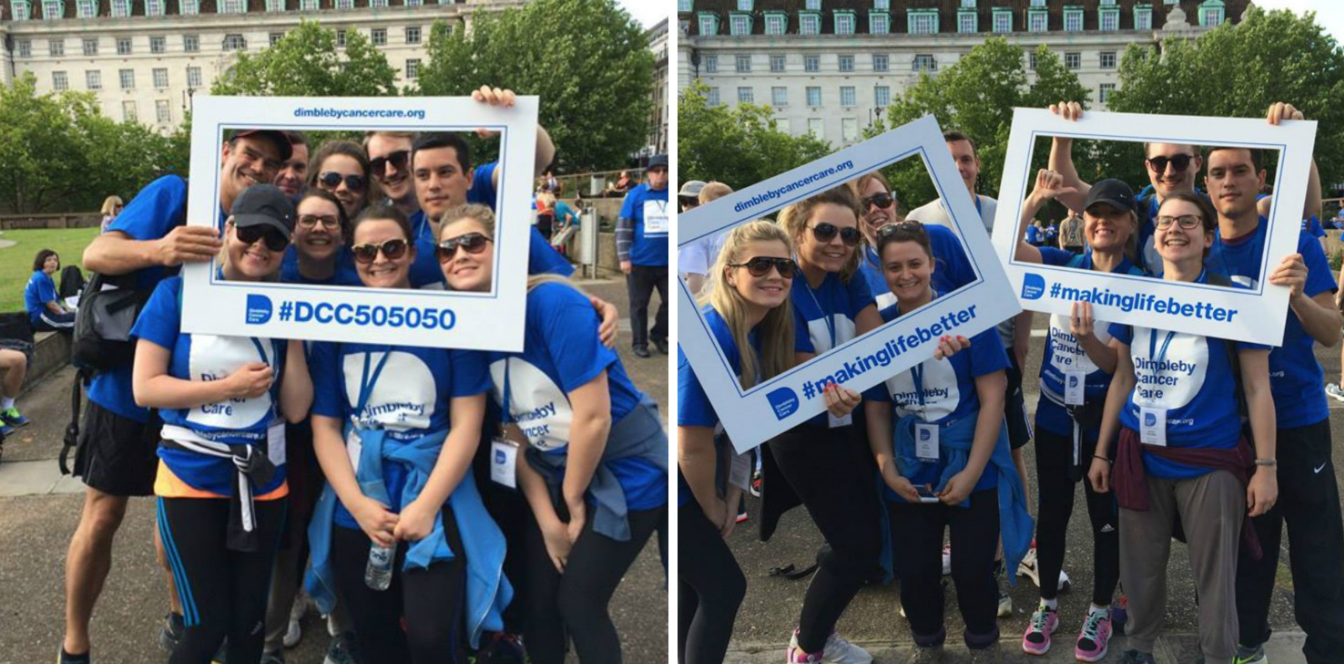 We are all smiling now…wait until later!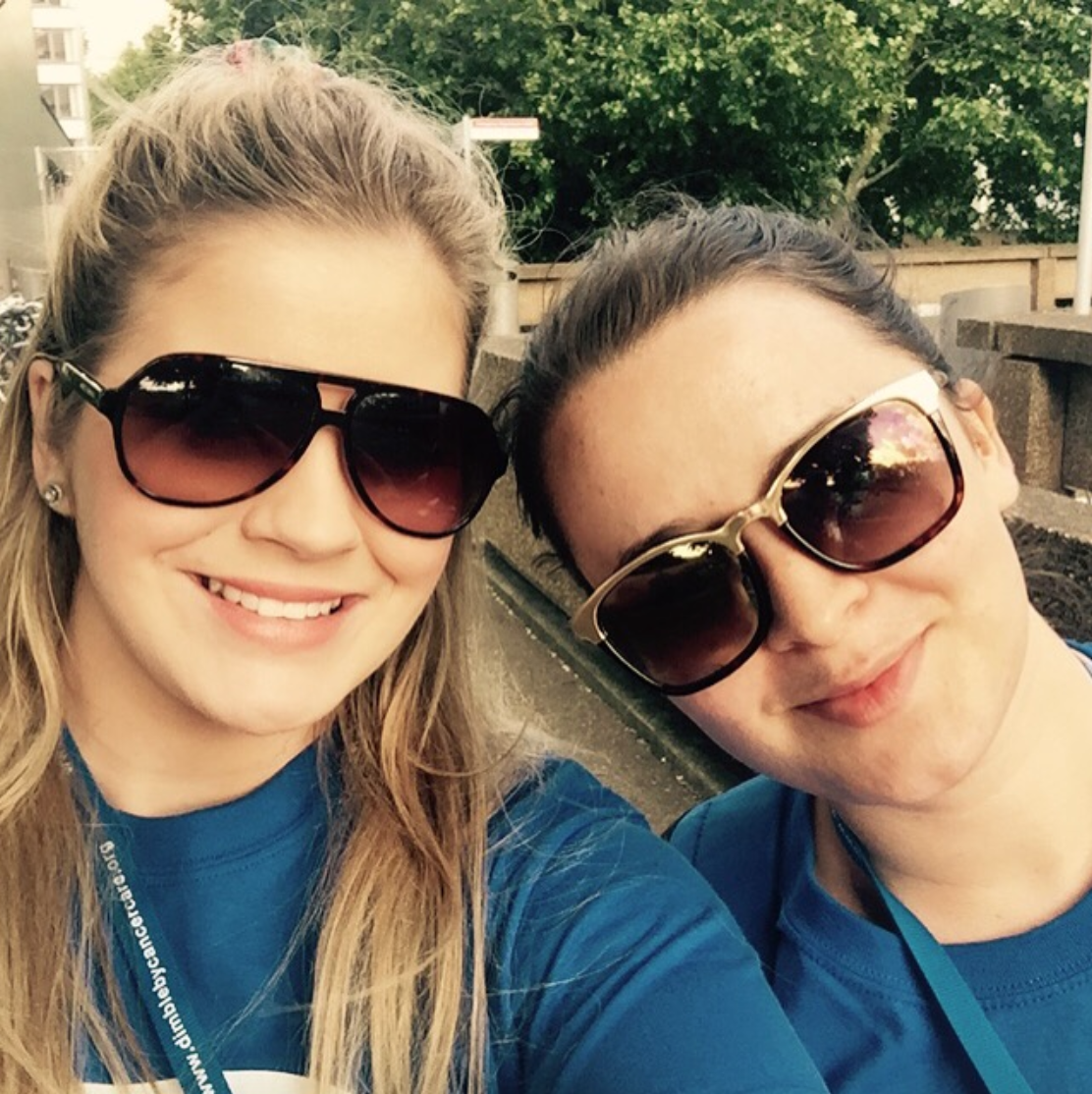 Then we were ready to head off…not before a photo of us all!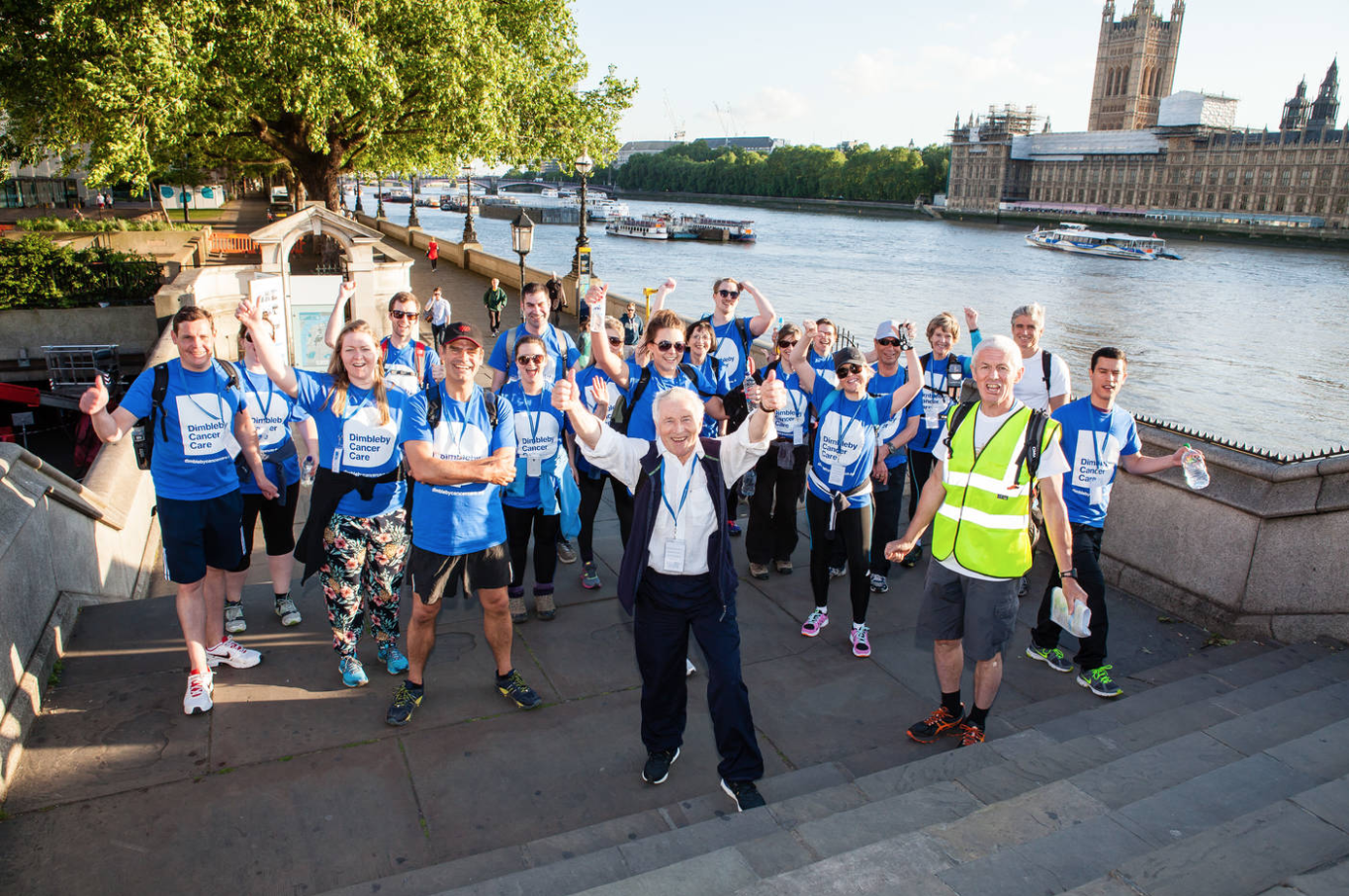 The next 50k of walking were a mixture of highs and lows, with Sophie from our buying department bumping into her idol Elvis Costello…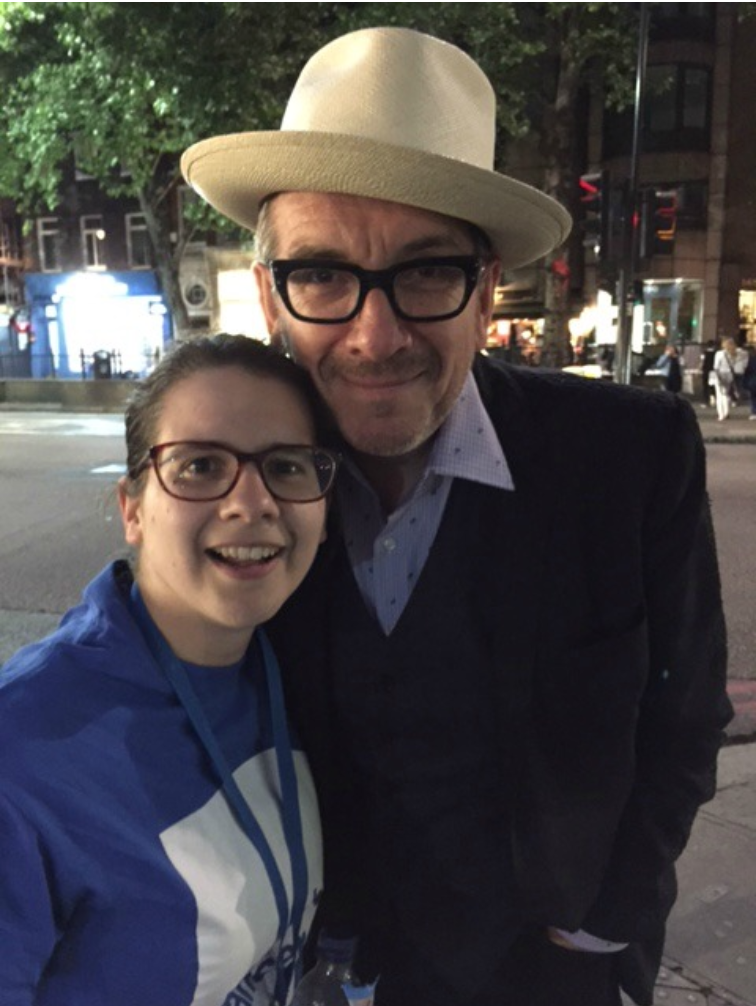 And also plenty of aches, pains…& sometimes some sad faces!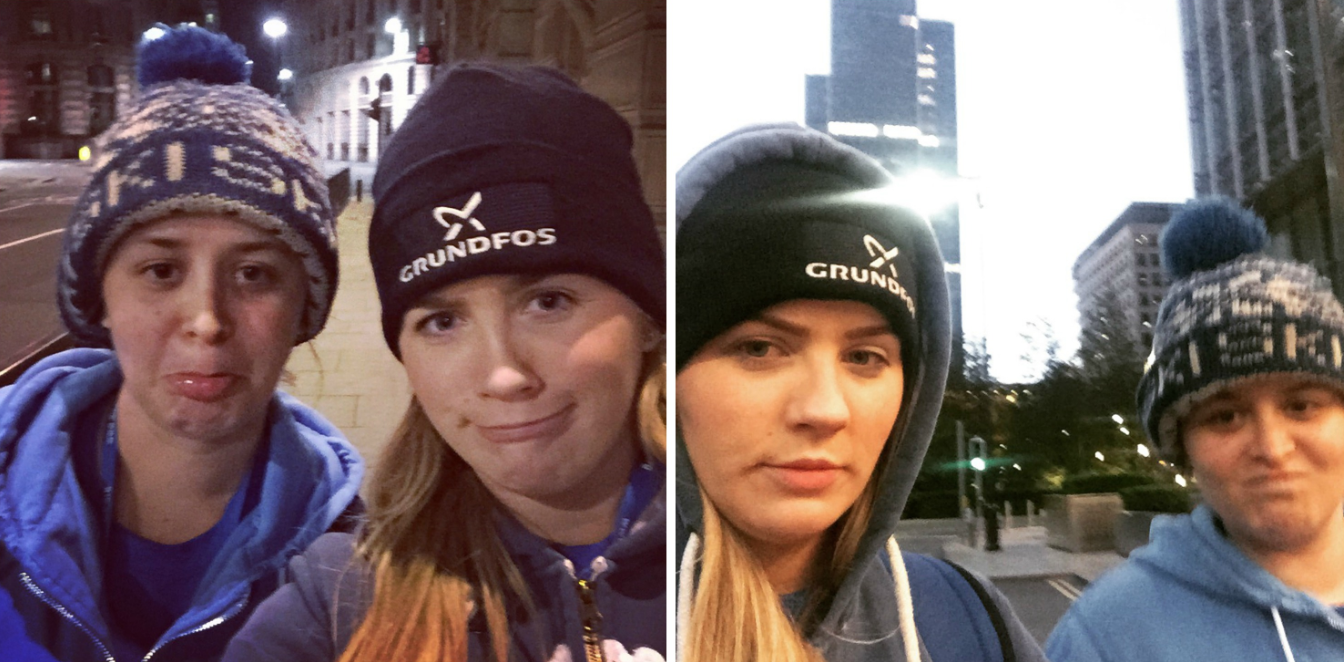 But the end was in site – and the team did Soak&Sleep proud!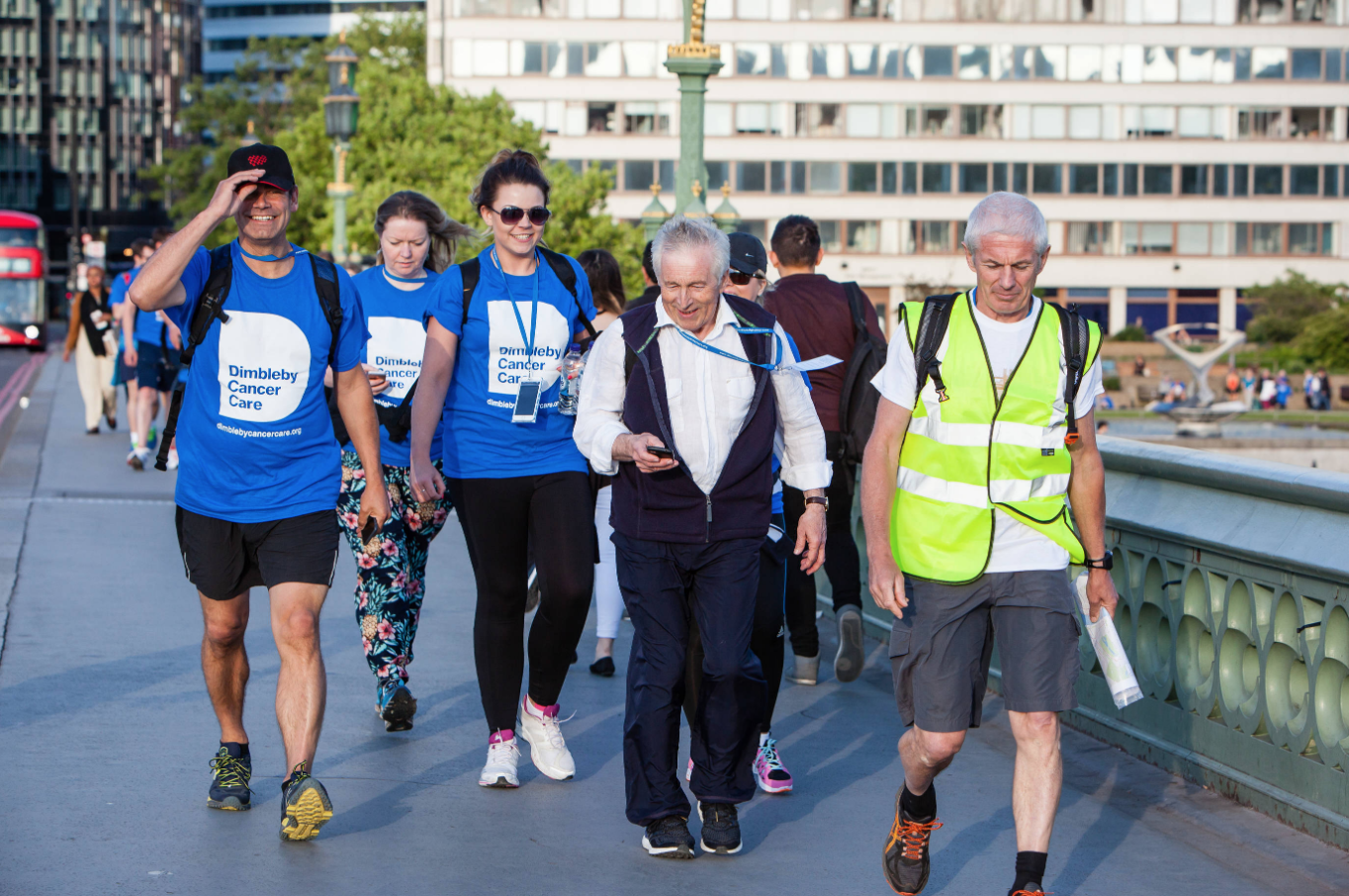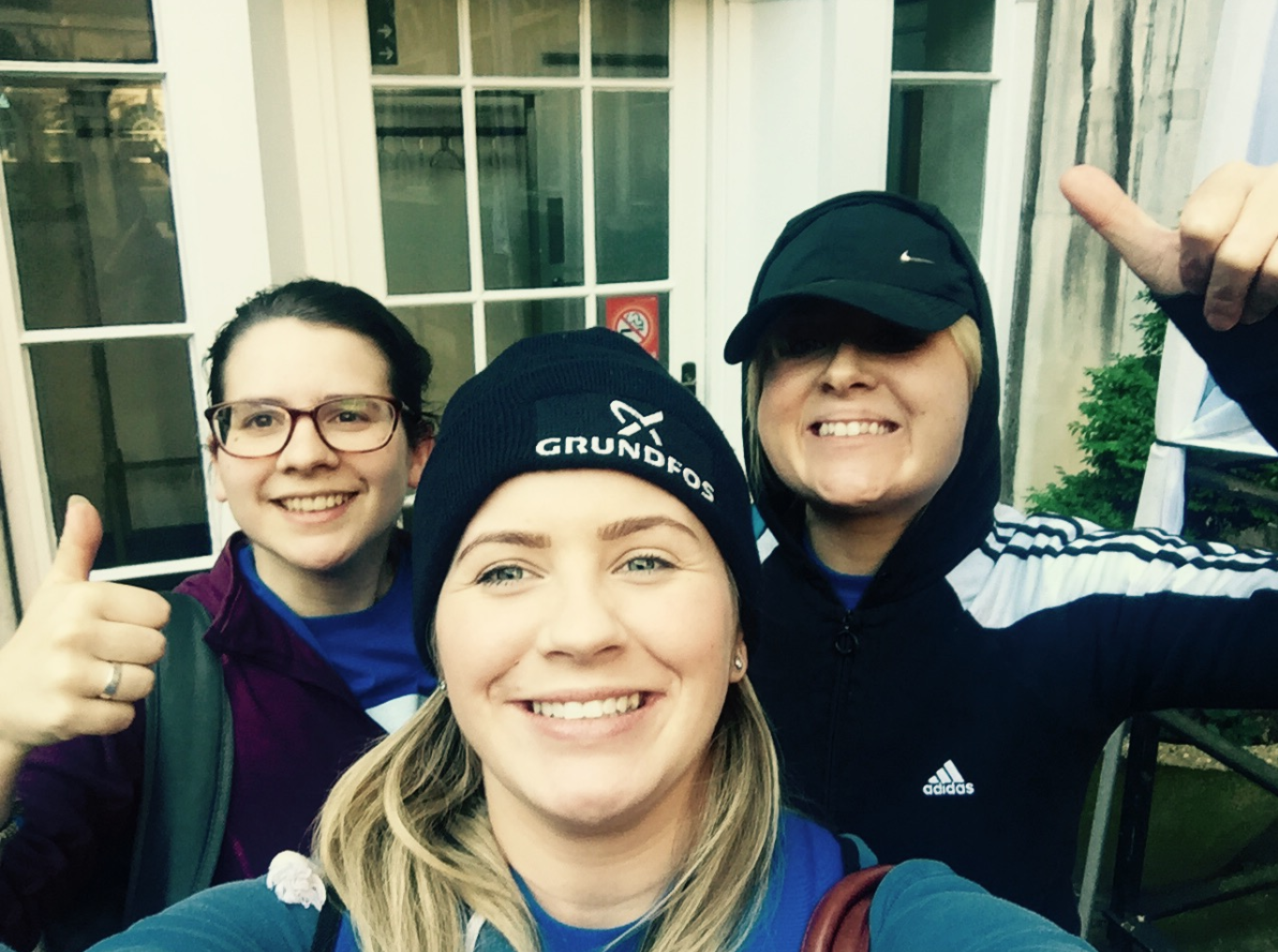 Check out our video of the event…
If you want to help Dimbleby, you can offer a donation here