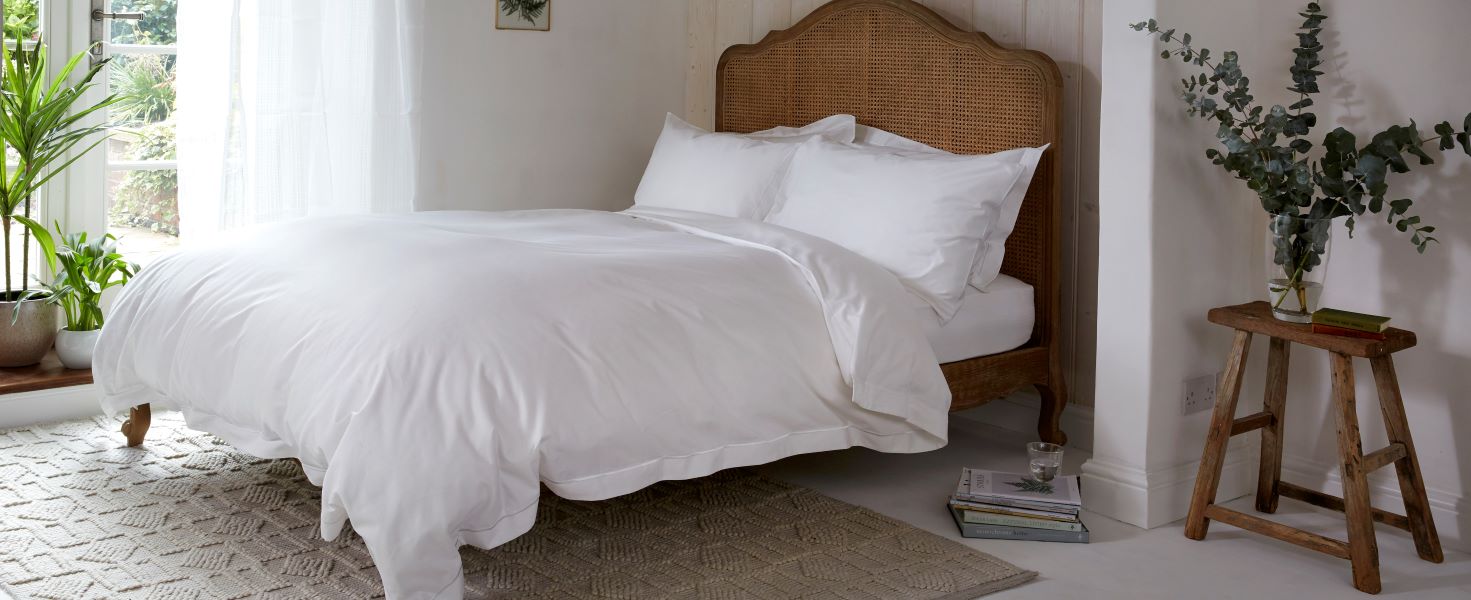 Tired of ironing your bed sheets? Then just keep it easy with Easycare. At Soak&Sleep, we not only design and produce products that are award-winning at great value, but we've got you in mind, developing sleep solutions that make it 'easy for you' to maintain your perfect bedroom. So with the help of easycare, this blog will take you on a journey to help you understand how you can sleep easier.
Nowadays, there are many different kinds of bed linen fabrics that you can choose from. So if and when you get lost for choice, easycare will undoubtedly be an all-round winner: affordable, easy to launder with minimal or no need to iron.
'Easy For You' – Sleep Solutions:
100% Pure French Linen Bedding
Woven from flax sourced from France, this bed linen is a dream to sleep in. Keeping you cool in the summer and warm throughout the winter, this French linen is a one of a kind, versatile material that's perfect for any type of bedroom to give you a relaxed, tousled look.
Stronger and more absorbent than cotton for a cool night's sleep, this beautifully crafted French linen won us over before we even got it on a bed. With a distinct, distinguished and delightful softness, our french linen bedding is only made from the purest, super soft fabric. Despite its softness, it wicks away moisture much more efficiently than cotton helping you to regulate your temperature whilst sleeping.
The natural flax fibres have a unique stretch, this results in the 'crumpled' contemporary look that our customers love… With this in mind, caring for French linen is a breeze. The pre-washed, pre-shrunk finish means you can wash, dry and throw back on the bed with no need to iron.
French, relaxed, soft washed linen – weekend lie-ins just got even better.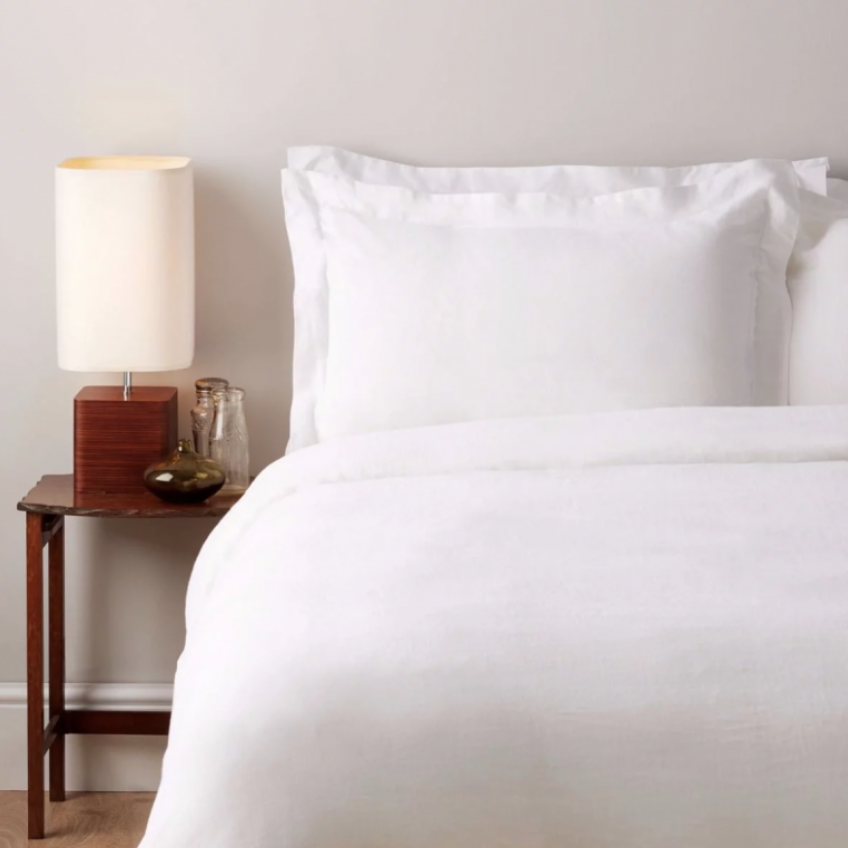 180tc – Poly-Cotton Easycare
We then move this journey onto our 180 Thread Count Easycare. Rich in quality, it is a luxury easy care bed linen that's woven from a blend of extra fine combed cotton and polyester, to combine minimum ironing with the softness and feel of cotton. This makes it a highly durable fabric that can withstand multiple washes and many nights of sleep. This fast-drying and easy to care for fabric is essential for all types of busy households.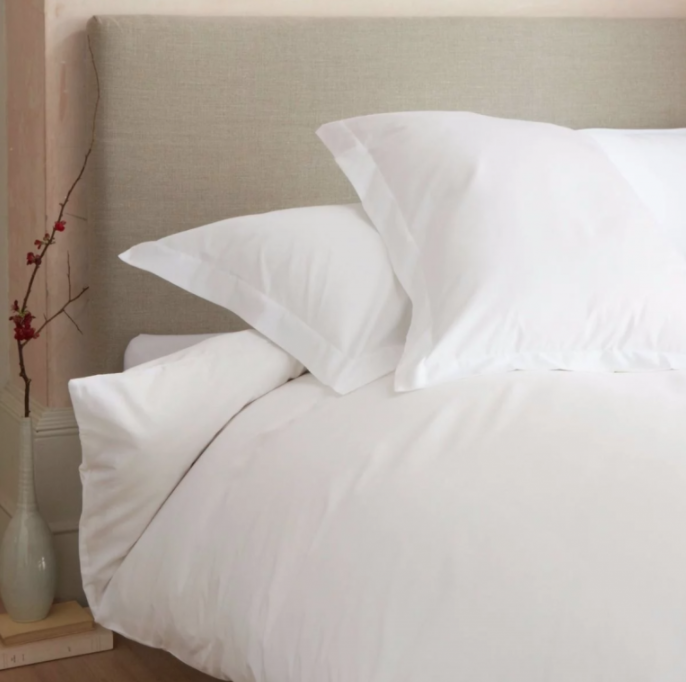 To take easycare to the next level, we have just recently launched our 300 Thread Count Soft & Cool Easycare bed linen. We get it. You want easycare bedlinen with the softness and breathability of natural fibres. Which is why you're going to love this easycare bedlinen.
Soft, smooth and without a hint of any polyester, this new range of Soft & Cool Easycare has been made with a unique blend of cotton and natural 'Tencel' fibres that gives an advanced softness and breathability.
We've added a generous helping of 35% Tencel, which has been produced only from sustainably sourced wood fibres by environmentally responsible processes. This unique fibre can now be found in the collections of many leading designers and is a brilliant alternative to polyester.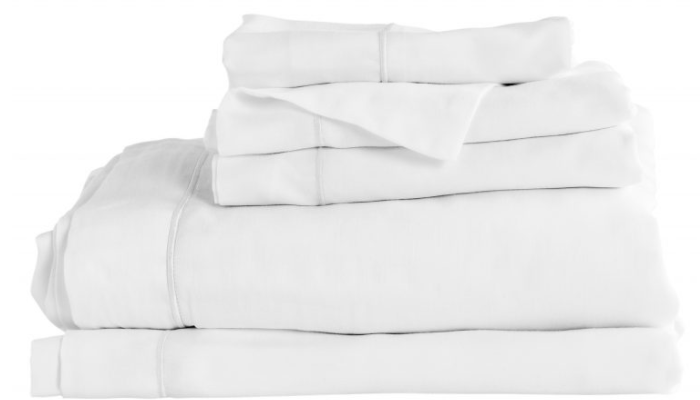 And just when you thought it couldn't get any better, you'll be delighted to hear that this bedding is exactly that – Easycare. It dries quickly (perfect if you don't have a tumble dryer or washing line) and now only needs the lightest touch with an iron, if at all.
See, we told you this bed linen was blissful!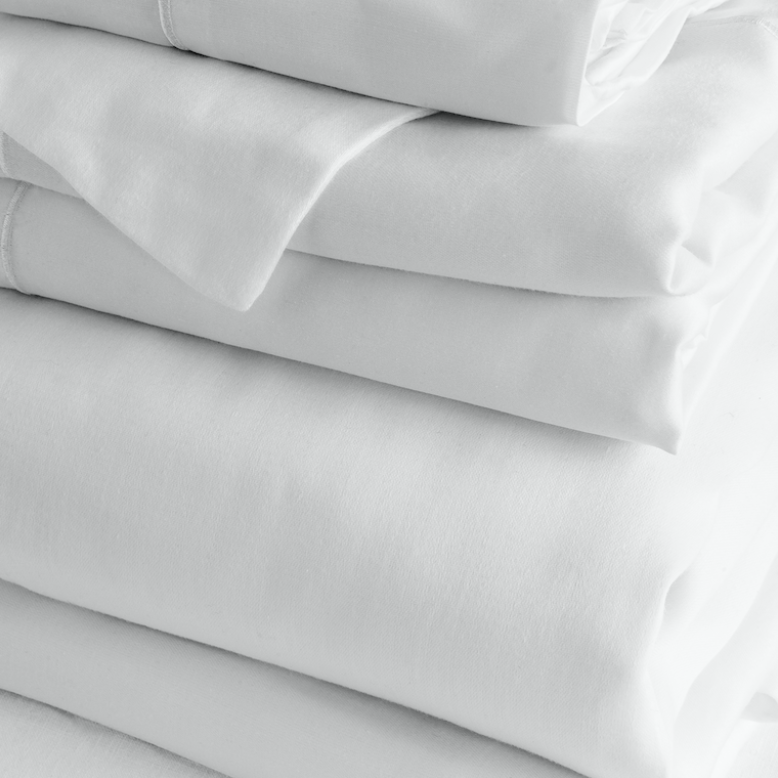 Hopefully, we've helped dispel the common misconception that bed linen has always needed specialist care. This couldn't be further from the truth, you can see just how easy it is to care for your linen to keep it looking beautiful for years to come.
So if you love your linens, let us help. It's Easy when you have Easycare!