Here at Soak&Sleep, we sell a wide range of Egyptian cotton products, from heavenly, soft bed linen to irresistible, snuggly towels. This blog will take you on a journey from the careful handpicking plant process in Egypt, past the impressive production lines in India and Turkey, all the way to our luxury Soak&Sleep products sold here in the UK.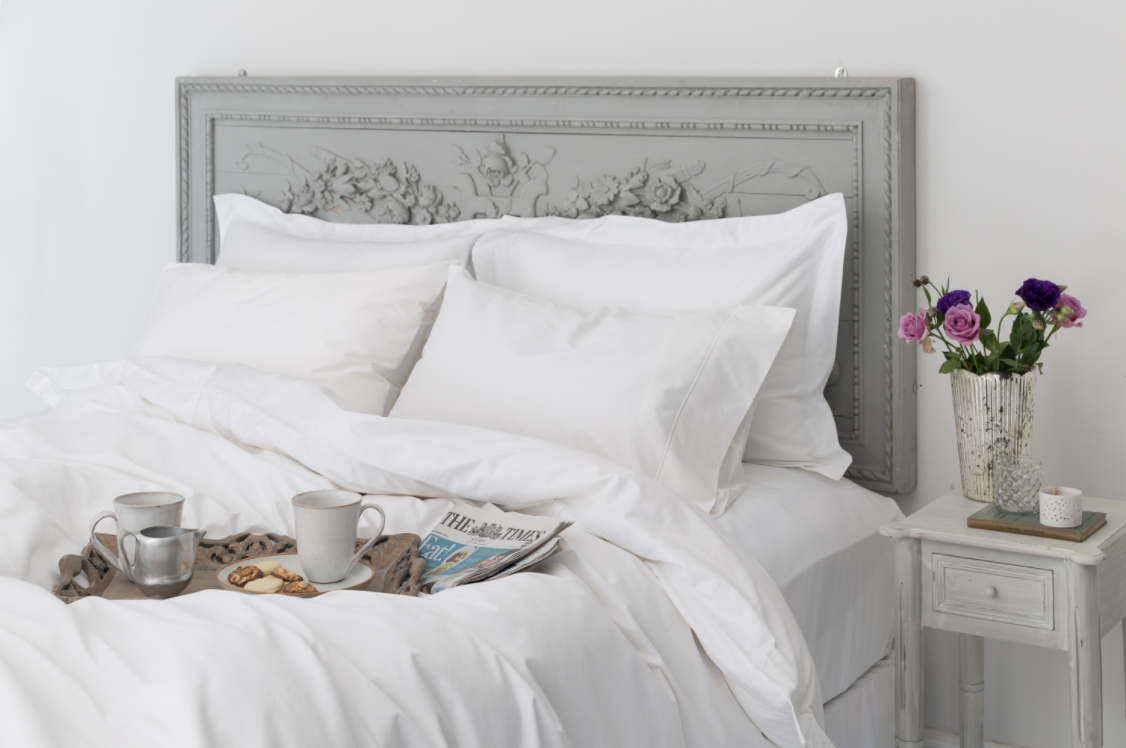 ---
What is Egyptian Cotton?
There is a wide variety of cotton sold in the bedding industry, so when you are choosing your products it's important to differentiate those made from regular cotton to those made from Egyptian cotton.
There are also other factors to consider because not all Egyptian cotton is treated the same during production. This all starts with the yarn and cloth finishing. All of our Egyptian cotton bed linen is made from yarns that are spun using high-speed compact spinning technology. This ensures the fibres of the cotton are perfectly aligned before spinning (better than combed yarns), as opposed to an "open-end" yarn in which the fibres are not aligned before spinning which therefore results in a rougher Egyptian cotton yarn.
Where does Egyptian Cotton come from?
So let's get back to basics, Egyptian cotton is grown only in Egypt, the name totally gives it away! Egypt has a unique climate and therefore perfect conditions to grow and produce this fine cotton. It is also home to the River Nile, which keeps its banks and surrounding farmland lush and in perfect condition for growing Egyptian cotton. Unlike other cotton plants, Egyptian plants produce longer, finer, softer and more durable "staples" (staples are the cotton fibres that make up the fluffy cotton balls known as "bolls" which grow on the plant).
Once grown, the raw Cotton bolls are safely shipped to India (where we make our bed linen), and Turkey (where we make our towels), where our suppliers work their magic to create the most incredible luxury ranges exclusive to Soak&Sleep. The Egyptian climate creates the highest quality, long staples, which when spun and woven into cloth or loomed into a towel fabric, makes the strongest most durable cotton.
When transforming Egyptian cotton from plant to bed linen, the cloth produced feels gloriously soft as the long staples minimise surface fuzz. The fine Egyptian cotton staples allow the cloth to be woven in high thread counts which results in sumptuous cloth with a beautiful drape.
What is the best Egyptian Cotton thread count?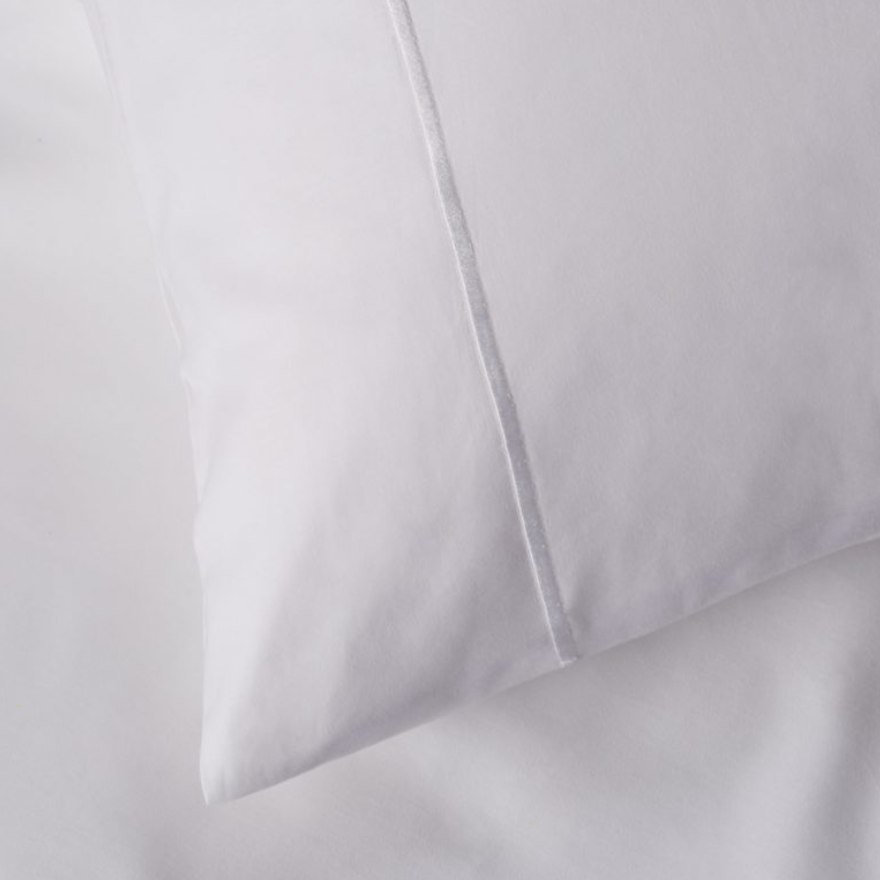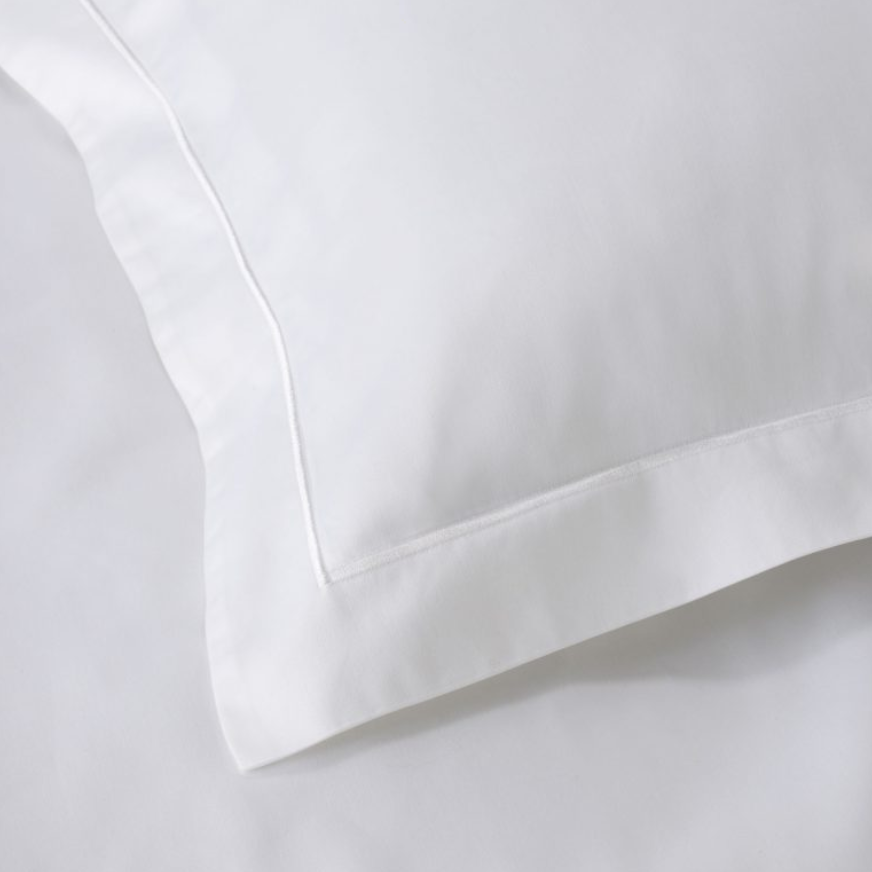 Our Egyptian cotton ranges come in an array of thread counts from 200 – 800. All woven fabric is made up of vertical threads (warp threads) and horizontal threads (weft threads). It is the number of these threads woven into a square inch of fabric that determines its thread count.
It can be argued that ply yarns (two or more threads twisted together ) are used in fabrics to "bulk out" and increase the thread count which can sometimes compromise the quality, however, when used correctly, ply-yarns create a stronger, smoother fabric. At Soak&Sleep we only use ply-yarns which are made of the finest threads to ensure our cotton is a smooth, supple luxurious fabric.
Our 800 and 400 thread count Egyptian cotton sateen sheets have a beautifully soft texture with a lovely sheen to them. There is something very magical about sleeping on high thread count sheets, so if your budget allows, it's worth the investment. However, 200 thread count ranges, which have a percale weave, are cool and crisp and still a dream to sleep with, and even better – a dream to wash and iron.
Shop 200 thread count Egyptian Cotton Bedding
Shop 400 thread count Egyptian Cotton Bedding
Shop 600 thread count Egyptian Cotton Bedding
Shop 800 thread count Egyptian Cotton Bedding
Check out our bed linen buying guide for more information about thread counts.
---
What is so special about Egyptian Cotton?
You may not know this, but Egyptian cotton fits in a family of cottons that is considered to be the most luxurious in the world - fancy! Not only does sleeping on this wonder-fibre make you feel like you're staying at a 5* hotel, it's luxuriously soft, smooth, long-lasting and durable. We use Giza 86 which is a specific genus of cotton grown exclusively in Egypt, but what makes this cotton so special, is it all a marketing myth? The short answer is no, and we're going to give you all the facts.
1. Egyptian Cotton is long lasting luxury
Egyptian cotton fibres are longer and stronger than regular cotton, this is because of the unique growing conditions of Egypt's Nile Delta. The nutrient rich soil and warm climate, coupled with the fact that the Egyptian cotton plants grow slower for longer, create these unique fibres that are long-lasting and durable.
2. Egyptian Cotton is extremely strong
The long fibre length has magnificent strength, and when it's spun and woven into a cloth, it means it's far less likely to pill than regular cotton. So although you may pay a bit more for Egyptian cotton, this wonder fibre is a worthy investment. It's also worth noting that different weaves can have an effect on the longevity of the bedding. For example, a classic percale weave is stronger than a sateen weave. This is because a percale is created by weaving one yarn over, and one yarn under, whereas a sateen weave is one yarn above skipping over four yarns below, creating an extra-so-slightly more delicate, subtle shinty characteristic.
3. Egyptian Cotton is more absorbant
Come out of a steamy hot shower or bath and step into luxury with an Egyptian Cotton towel. Our towels, made with twisted and looped yarns create stronger, more absorbent and longer-lasting towels that are also more resistant to pulls. These elements help dry your body quicker, limit the worry of damage when wearing jewellery and give you confidence in the quality you're investing in.
What's more, we double stitch the side hems of our towels for added strength and durability.
4. Superior softness fit for a pharaoh
Egyptian cotton fibres vary in thickness and length, but Giza 86 fibres are longer and finer than a generic cotton. This is important because when they are spun, a much smoother yarn is produced, as there are less ends of fibres sticking out than when it is spun with a generic cotton. Therefore, when woven together, they produce a superior smooth, consistent and durable cloth that we make into bed linen. The same is true of our Egyptian cotton towels too!
5. A rich heritage
According to the Cotton Egypt Association, Egyptian cotton was discovered by a Frenchman named Monsieur Jumel in an ornamental garden in Cairo. He experimented with the long fibres and saw an opportunity to create a more luxurious cotton cloth. The ruler of Egypt at the time was so impressed that he gave the green light for the plant to be farmed more widely, resulting in a boom of industry as the rest of the world wanted to get it's hands on this "white gold" of Egypt.
6. A better night's sleep
The natural breathable qualities of Egyptian cotton make it a perfect bed linen all year round, as it's moisture wicking and absorbency keep your body at a comfortable temperature every night. During summer, when the mercury rises, the cotton draws sweat and heat away from your skin, absorbing it and allowing you to cool down. When the temperature drops, the fabric traps your body heat and relays it back to you, so you can keep cosy during the cooler months.
We'd always recommend natural bed linen, as it's temperature regulating properties help to reduce disturbances during the night, keeping you at an optimum temperature. Let tossing and turning be a thing of the past, and wake up feeling refreshed.
7. Authenticity guaranteed
Our buyers at Soak&Sleep take certification seriously, and for good reason! The Cotton Egypt Association regulates fibre origin to ensure authenticity and protect consumers from improperly labelled imitations. Our Egyptian cotton towels are certified by the Cotton Egypt Association, and we're working hard to get the same certification on our Egyptian cotton bedding.
---
So there you have it, our reasons why Egyptian Cotton is so wonderful.