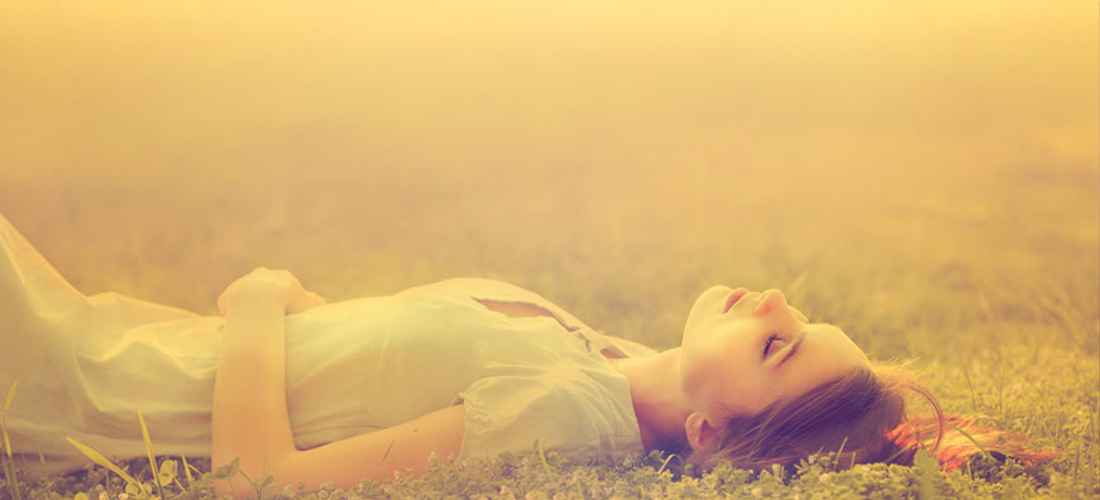 Now that the Christmas and New Year's cheer has come and gone, we're faced with freezing temperatures and high amounts of debt all on the nation's least favourite day of the week (where some may experience Monday Blues). Known to be the year's most depressing day, the third Monday of January, has been renamed 'Blue Monday' to highlight the dreariness that accompanies January.
But Blue Monday doesn't have to scream winter blues. Whether you're fretting over sleep deprivation, lack of willpower or stress at work there are simple ways to beat the blues. Soak&Sleep has 10 tips to tackle the woes of dull January and embrace fitness, relaxation, as well as a good night's sleep!
1. Stay fit.
Tie up your trainers for a daily 30-minute walk around the neighbourhood for both light exposure and moderate-intensity exercise, which will boost your mood and energy levels.

2. Jump on resolutions.
If your 'New Year, New You' plans included adopting a healthy lifestyle, act on it now! You'll feel a sense of accomplishment and motivation to be the best you can be!

3. Remember to relax.
Try to reserve a few extra minutes for yourself each day. Read a book, indulge in your favourite show or take a yoga class. Mental exercises like meditation allow you to concentrate on the positives and beat the blues.

4. Soak in the tub.
Nothing beats a soothing bubble bath at the end of a long, stressful day. Relax your muscles and enjoy the quiet for some 'me time' to soak the blues away!

5. Sleep tight!
Lack of sleep can make you cranky, so make sure you're caught up on your Zs. You should be aiming for seven to eight hours of sleep each night. If you lost a few hours of sleep, recharge with a daytime nap, we won't tell anyone, we promise! Opt for pillows with a soft texture and support for a cloudlike effect that will leave you feeling refreshed.

6. Socialise with friends.
It may be tempting to avoid the cold and stay indoors, but grabbing a latte with an old friend can instantly reshape your mood. You'll get out of the house while reminiscing on enjoyable, positive memories — not to mention a load of laughs!
7. Let there be light!
Bring sunshine back into January. Ditch dark sheets and create the illusion of a bright and light bedroom environment by incorporating light bedding. Add a lamp to jazz up your room while adding more light to the space.
8. Regulate your sleeping patterns.
Most of us feel well rested after a good night's sleep. Set up a sleeping routine where you go to bed at the same time each night and wake up at the same time each morning to feel refreshed, energised and ready to conquer the day. This means less crashing and more living!
9. Get comfortable
You know what makes you feel as snug as a bug in a rug! Invest in a cosy pillow and duvet to suit your body to optimise the comfort of your night's sleep. Some people associate cold temperatures with winter's darkness, which can deplete happy vibes. Avoid the chills with proper bedding and pillow firmness to achieve your best night's sleep.
10. Change your sheets
You're bound to get your best night's sleep with newly changed sheets. Nothing compares to the softness and fresh scent of jumping into bed with clean sheets and pillow cases!

Remember, we're halfway through January and winter ends in February! You'll be greeted with the happy days that come with spring before you know it, but in the meantime brighten your January with these blues-beating tips!