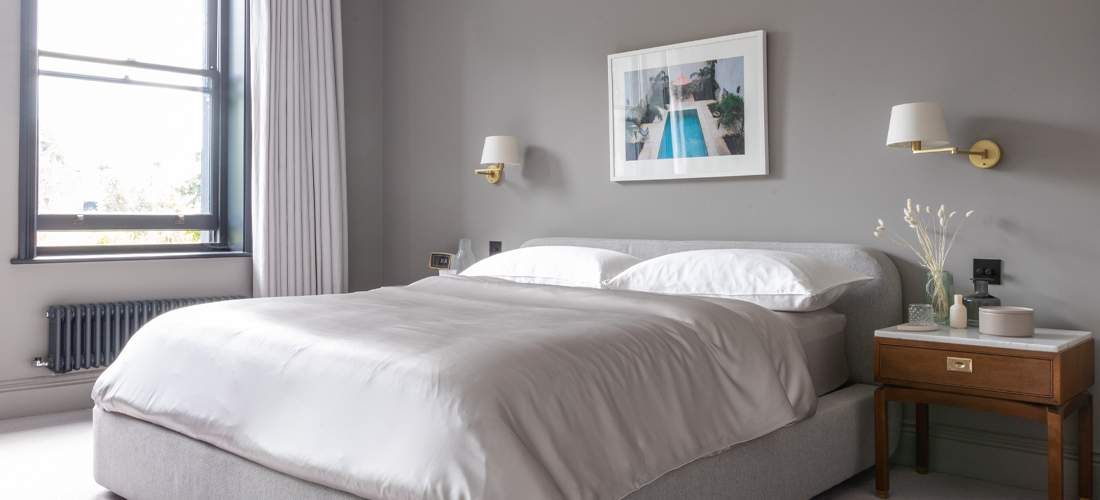 When starting an interior project, it's tricky to know where to start. But fear not, we spoke to the experts over at Owl Designs who specialise in interior design and creating the perfect look for their clients, about the top 4 queries they get asked, and also their tips to help execute your bedroom makeover.
1. How do you decide what your style is?

The best way to hone your style is to collect magazine images that inspire you or to start a Pinterest board with images of your favourite interiors and bedroom décor ideas. Once you've gathered enough images you can then start to edit them down so that your board only includes images you love. Are there similarities and repetitions of colours or overall styles? If so, great! You have a consistent taste. If not, begin to group images together by overall look and style.
2. How to plan a bedroom layout?

When we start planning a project, we first look at how space will be used and by whom. From this we can determine what key elements need to be included in the space, be it storage, a space to work from or a spot for easy entertainment. Then we collect inspirational images, fabric swatches and colours to create the overall mood. From there we start the 'layering process' looking at lighting, furniture and fixtures which can bring everything together.
3. How much should you spend on a bedroom makeover?
Taking your time to research, plan and nail the style at the beginning of a project helps you create a clear vision of what you want from your project, so we would always advise not to rush this stage. It also helps to work out what you can afford beforehand, always allowing a bit of a buffer, especially if building works are involved, in case of any unexpected expenses which are bound to crop up.
You can then put together your scheme and cost up all the items to see how it fits in your budget. If you make sure you do this before you start you can see what you can afford now and what might have to wait or be swapped out for something else. Once you have your vision and budget the following steps will be easier and far more enjoyable!
4. How often should you update a bedroom?

There is no rule as to when you should update the design of your home. But if you are feeling that things aren't practically working for you any longer or your space is bringing you down then maybe it's time to reassess the bedroom design! About every 5 – 10 years for a paint refresh depending on wear is a good guide though.