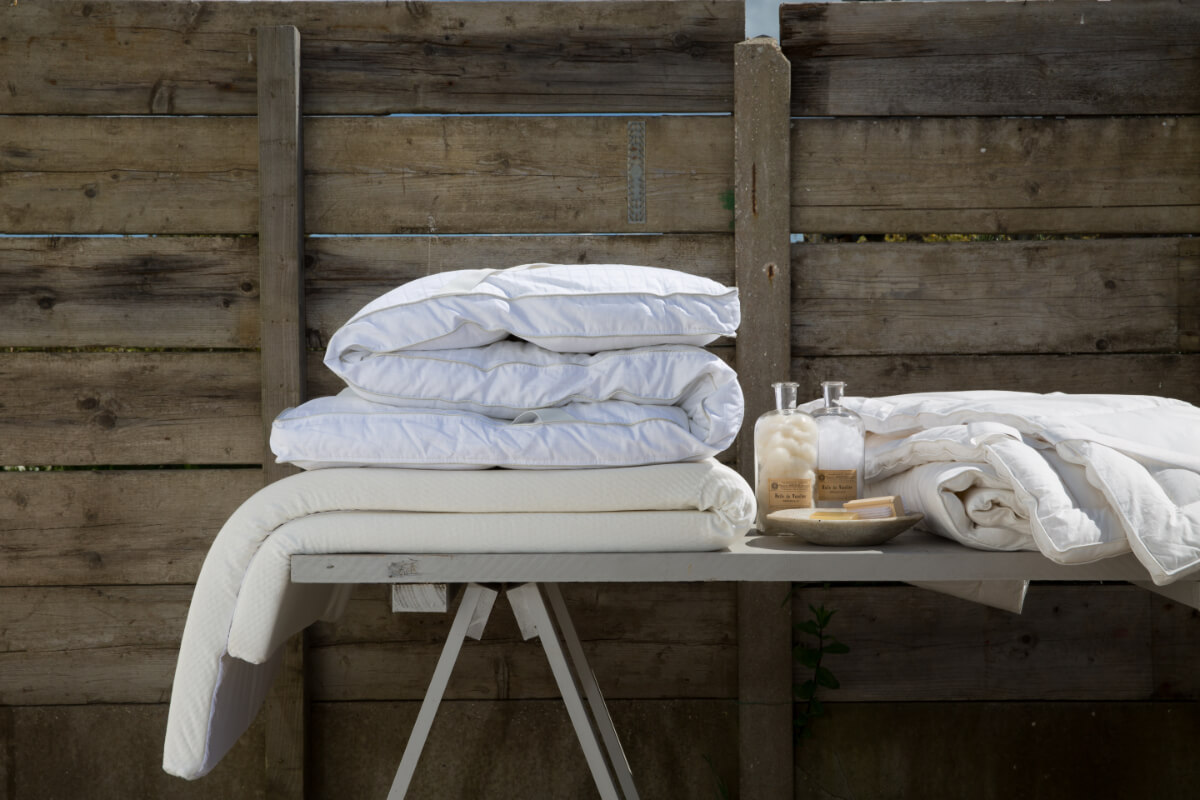 If you have fallen out of love with your mattress, a topper may be the perfect solution to patch up your relationship again. Available in a range of fillings and firmness, there is a topper for every situation.
Mattress toppers will work with you as you sleep to add what your mattress is lacking. If you're struggling to get your 40 winks each night, a topper can help to reduce your tossing and turning and get you settled in for a good night's sleep.
Why buy a mattress topper?
If you have just bought a new mattress that is not quite right for you, maybe it's too hard or too soft, the addition of a topper can help to change the level of support that you're getting. If you've had your mattress for a while, that started out perfect but has begun to lack what it once had, and you're not ready to say goodbye, a topper can help bring it back to its original glory.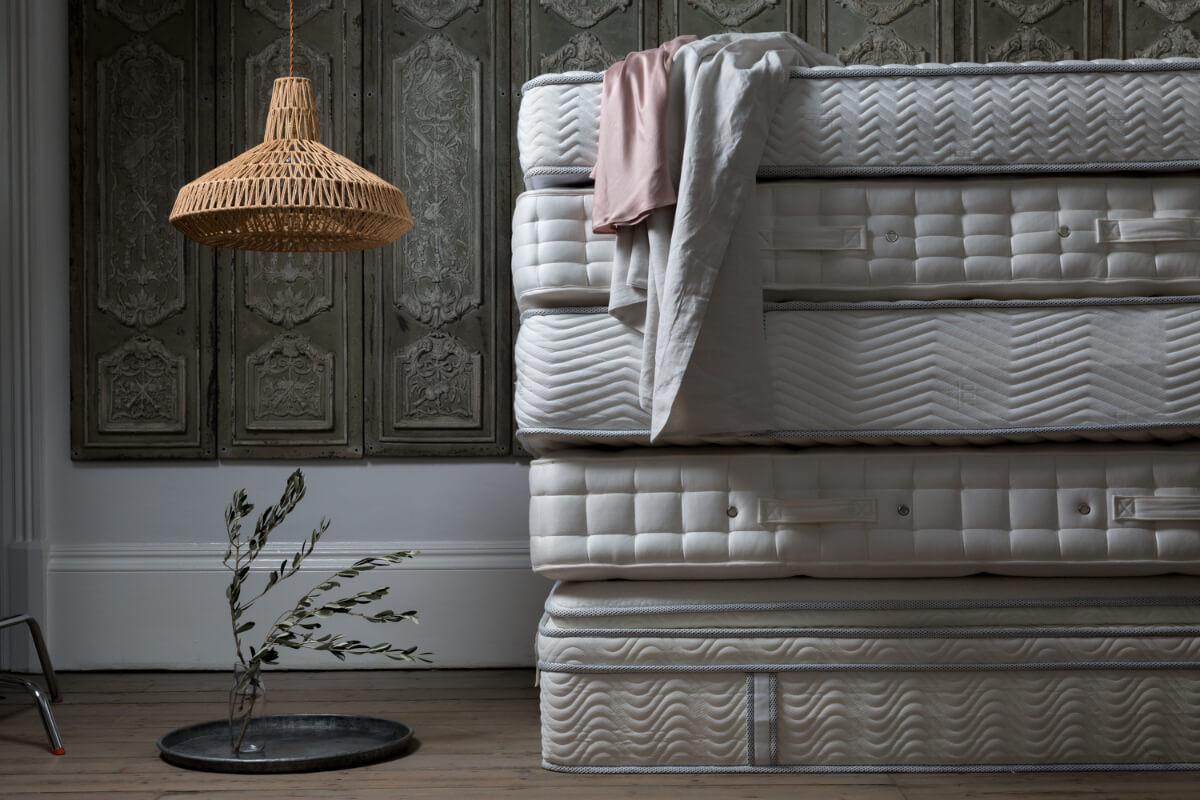 Personal support and comfort
By adding a topper to your mattress, you can alter it to work with your sleeping habits and give you a much more personal night's sleep. If you were looking to soften up a firm mattress, a thick and fluffy microfibre topper like our Soft as down offers a layer of springy and comfortable support.
If your mattress isn't quite offering you enough support, a firm memory foam topper would help, molding to your shape and giving a highly responsive level of support.
If you share a bed and you and your sleeping partner run at different temperatures, the addition of a Wool Topper can help to maintain the optimum warmth as it regulates your temperature simultaneously.
How long does a mattress topper last?
Depending on the use and the filling, the right topper can last for years. We always recommend washing your topper every 6-12 months to keep it in the best possible condition. Shaking and airing your mattress topper every time you change your bedding will help to lengthen the topper's life.
What are the other benefits of a topper?
Aside from support, there are a few other benefits that a mattress topper can offer you.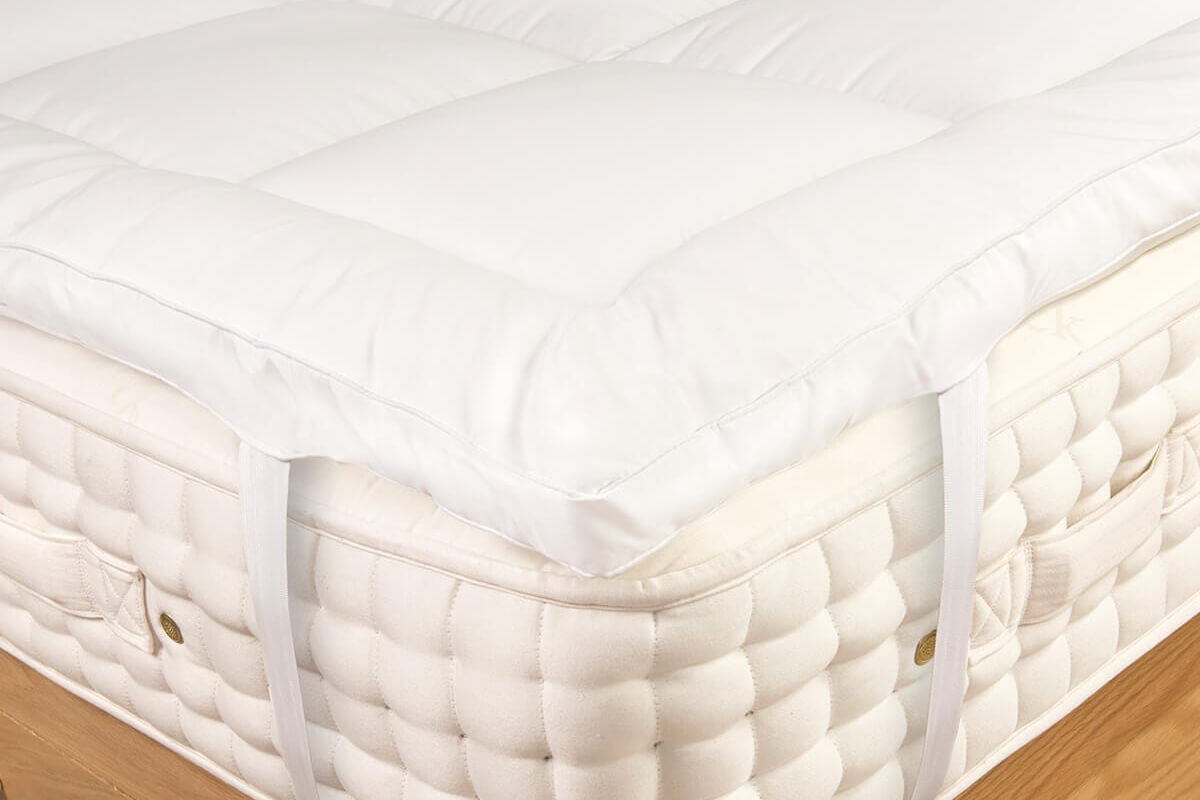 Overheating
If overheating at night is something that keeps you up, then introducing a temperature regulating topper such as wool or silk into your bed may well be the perfect solution for you. A breathable filling will help to wick away moisture as you sleep leaving you cool and refreshed when you wake up, ready to start your day.
Warming
Equally, If you're struggling to keep warm then a synthetic topper can help to keep the heat in. A thick and soft microfibre topper will not only help to offer more of a soft level of support, but will help to keep the heat in, keeping you toasty all night long.
Support and Cooling
It's easy to think that you might have to choose between additional support and temperature regulation when looking for the right topper for you. However, you can have it all with the right choice. A microfibre topper with the addition of silk offers thick and bouncy support that also helps keep you comfortable and cool all night long.
If that doesn't sound like it would work for you, then consider layering a natural filled goose down topper with a wool on top to create a custom layer of support and temperature control. The possibilities are endless.
How do you keep your topper in the best condition?
It's always a great idea to protect your investment, popping a mattress protector over your topper is the best way it has the best chance of surviving any accidental spills and stains. If you are using a topper for its temperature regulating properties, then it is important to choose the right protector to pair with your topper. You want to look into purchasing a natural and breathable protector so as to make sure that it doesn't hinder the performance of the topper.
By washing or professionally cleaning your topper every 6-12 months, you can ensure that it stays in the best shape possible. Just be sure to follow the instructions on the label carefully as each topper will vary. Try to shake and air out your topper every time you change the sheets to keep it fresh in between washes.
An extra layer of softness, extra warmth in the Winter or a breathable, cooling layer, a mattress topper may be the solution to many of your sleep problems! Shop our range HERE today and wake up to better sleep today.
For more tips on how to optimize your bed and get the most out of your sleep, check out our blog on Finding the right tog for the season.