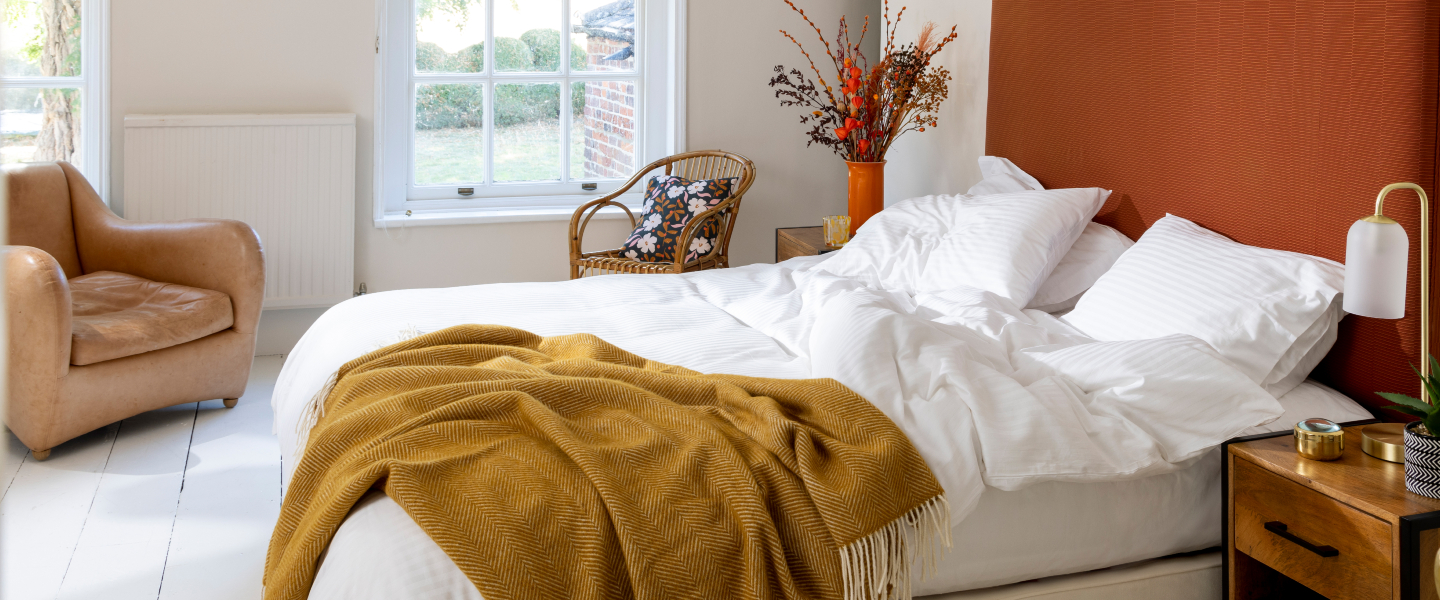 When we sleep well, we get so much more out of life. Quality bedding is the first step to help you achieve just that. At Soak&Sleep we're all about helping you create your perfect sleep sanctuary. Products that are designed with care & made to last at the fairest prices. Love sleep. Love life!
But sleep is unique to each and every one of us, just like our choice of bedding. We understand one size doesn't fit all, and as life changes, your bedding should too. That's why we help thousands of people create their perfect sleep sanctuary for better sleep night after night.
Quality bedding is the first step in helping you achieve a regular blissful slumber. We know this because we listen to the people who matter most - our customers. 9/10 customers rate our products and customer service of the highest quality and you told us you wanted our look to reflect our high standards. That's why you may have noticed a few changes on our website. We took on board your feedback and not only upgraded our look, but we made lots of improvements to our website for a better browsing and shopping experience.
What to look forward to:
New look
New Icons for visible features and benefits.
New layout for easy browsing
New and improved imagery
New packaging
---
To celebrate our new quality look, we've created a collection of your favourites to thank you and to help you enjoy quality sleep night after night.
Dreamy Duvets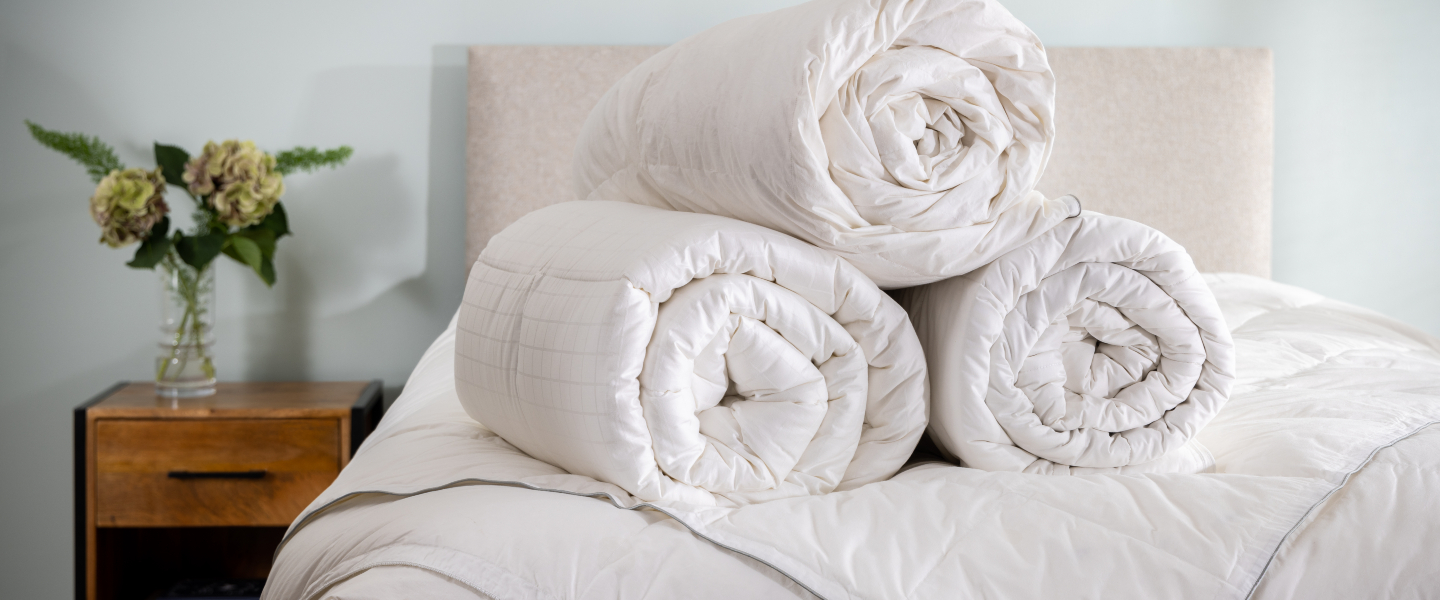 Our super soft and lofty Soft as Down duvet comes in a variety of different togs and sizes to ensure it compliments every type of sleeper. Although this duvet feels like luxury down, it's made with microfibre, perfect for anyone who loves a fluffy duvet but prefers, or needs, a synthetic alternative.
Our New Zealand Wool Duvet has innovative temperature-regulating abilities to keep you comfortable and transform your sleep. With a wide selection of different weights to choose from, you can customise what type of sleeper you are. For example, our winter warmth duvet, to keep you snug.
Plump Pillows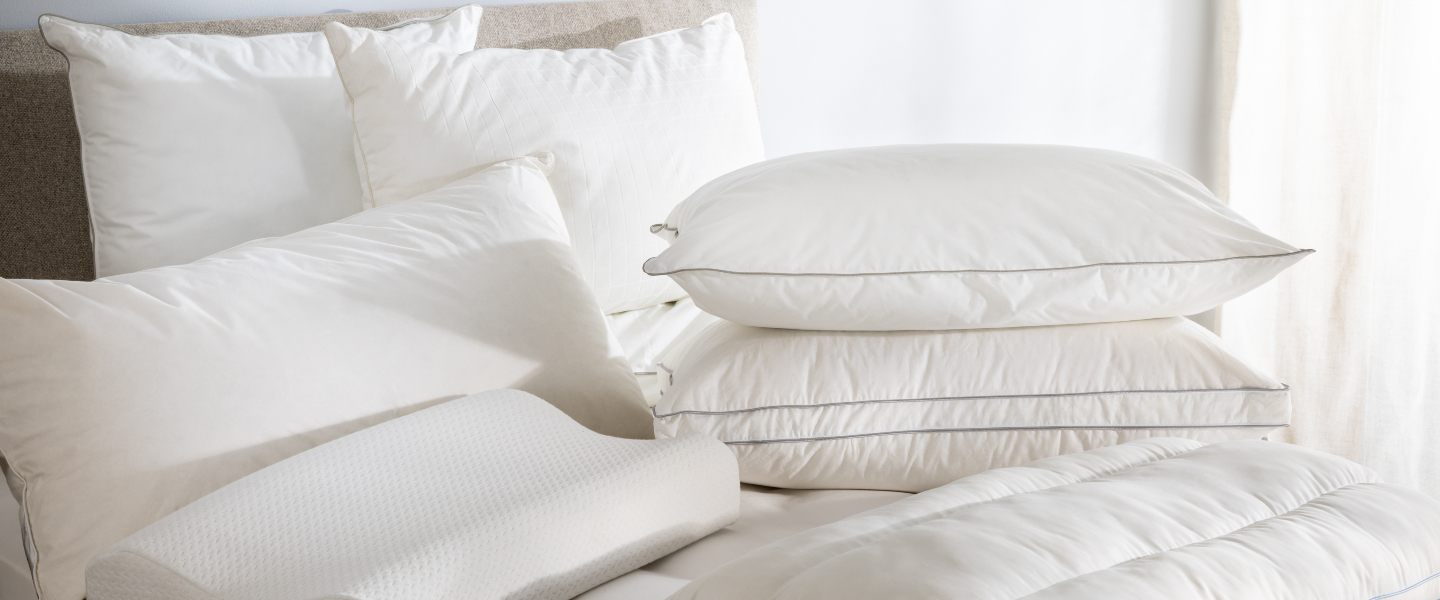 Our Soft as Down pillows, offered in both soft/medium and medium/firm, are supersoft, lightweight and lofty, wrapped in a 223 TC cotton casing that wicks away moisture to ensure you have a long and comfortable sleep, to wake up feeling refreshed and rejuvenated.
Our Duck Feather and Down pillows come in a variety of different firmnesses to make certain we support all sleeping positions. Filled with 15% duck down and 85% soft duck feathers, RDS certified and responsibly sourced for your reassurance, provide an affordable route for ultimate comfort.
Luxury Linens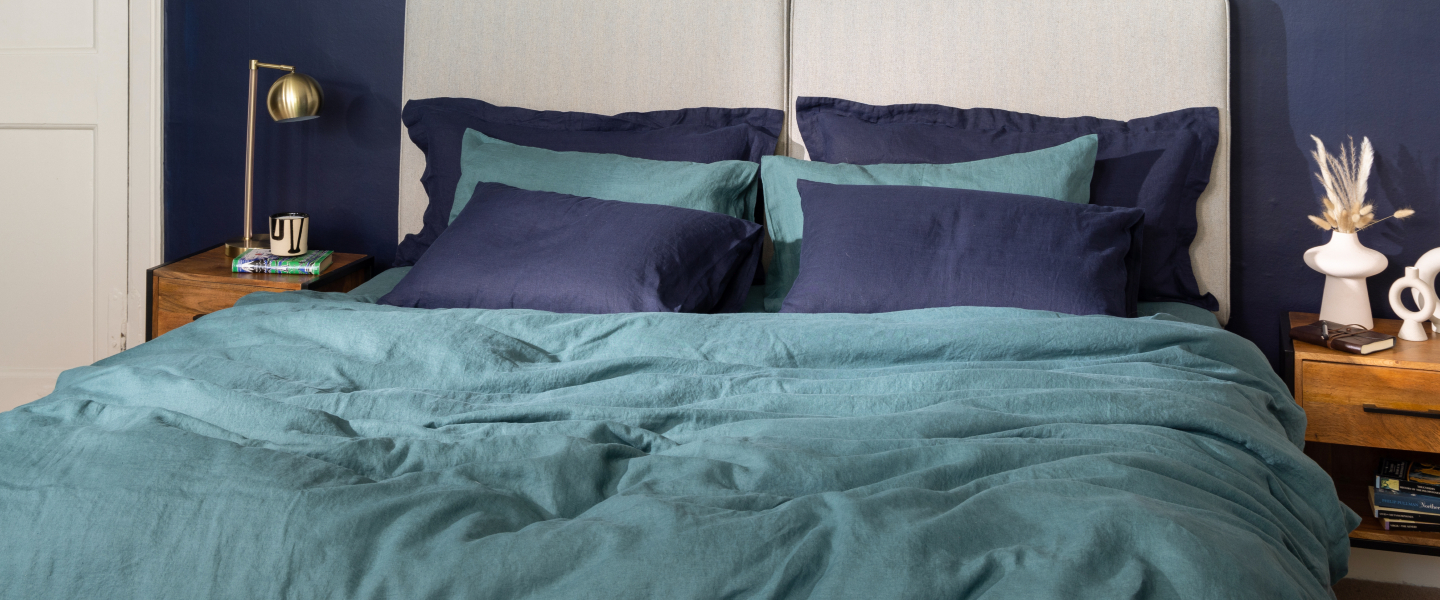 Cool in the summer and warm in the winter, our French Linen is a dream to sleep in all year-round. Its soft textured style makes your sanctuary effortlessly stylish while keeping you at your perfect temperature all night so you can achieve quality sleep. It only gets softer the more it gets washed!
Our 600TC Egyptian Cotton bed linen is classic and timeless. The extra strong and long cotton fibres create a smooth soft fabric that is a treat to sleep on. It is also extremely durable and made to last for years to come. Add one of our colourful bedspreads to inject some personality and style to your sleep sanctuary.
Sensuous Sleepwear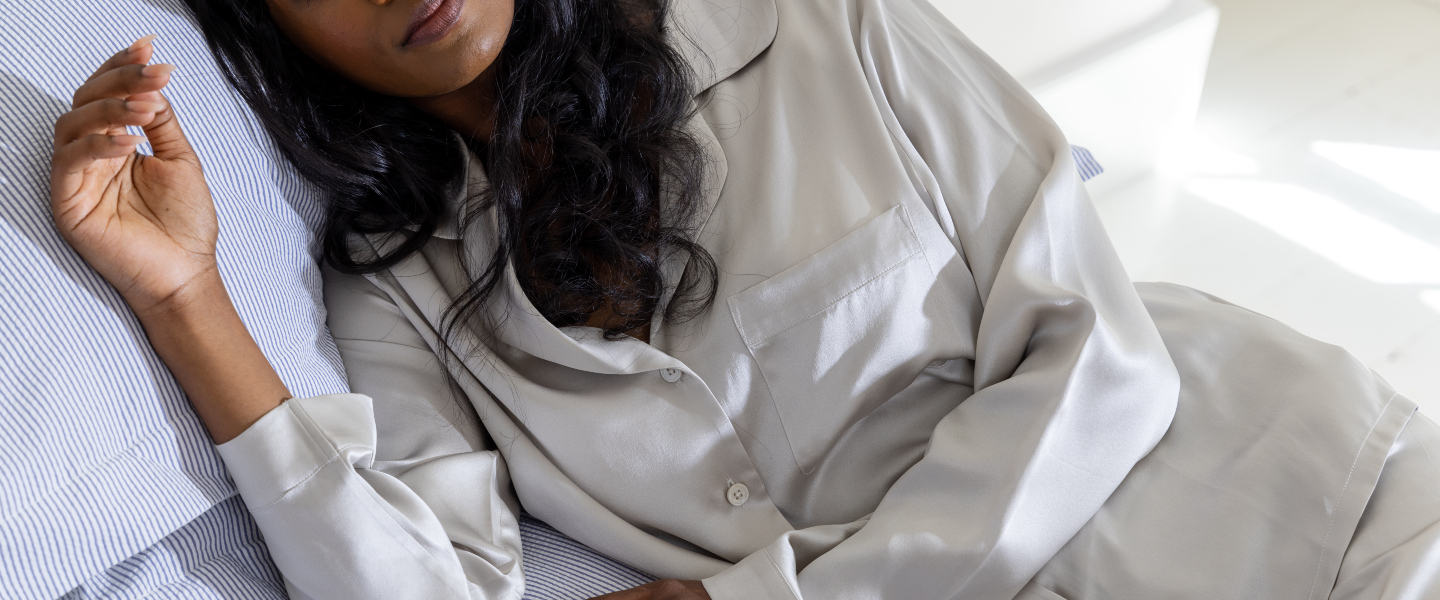 Our Silk Pyjama set comes with a plethora of benefits that contribute to your wellness. Silk is soft on skin and naturally hydrophobic, keeping your skin hydrated throughout the night. It is also temperature regulating, helping you stay at the ideal temperature, helping put a stop to disturbed sleep and maximising your comfort.
Wind down with our Velour Bathrobe. Plush, weighty and soft to the touch, this luxurious bathrobe will keep you snug and help you to relax and prepare for sleep.
Tempting Toppers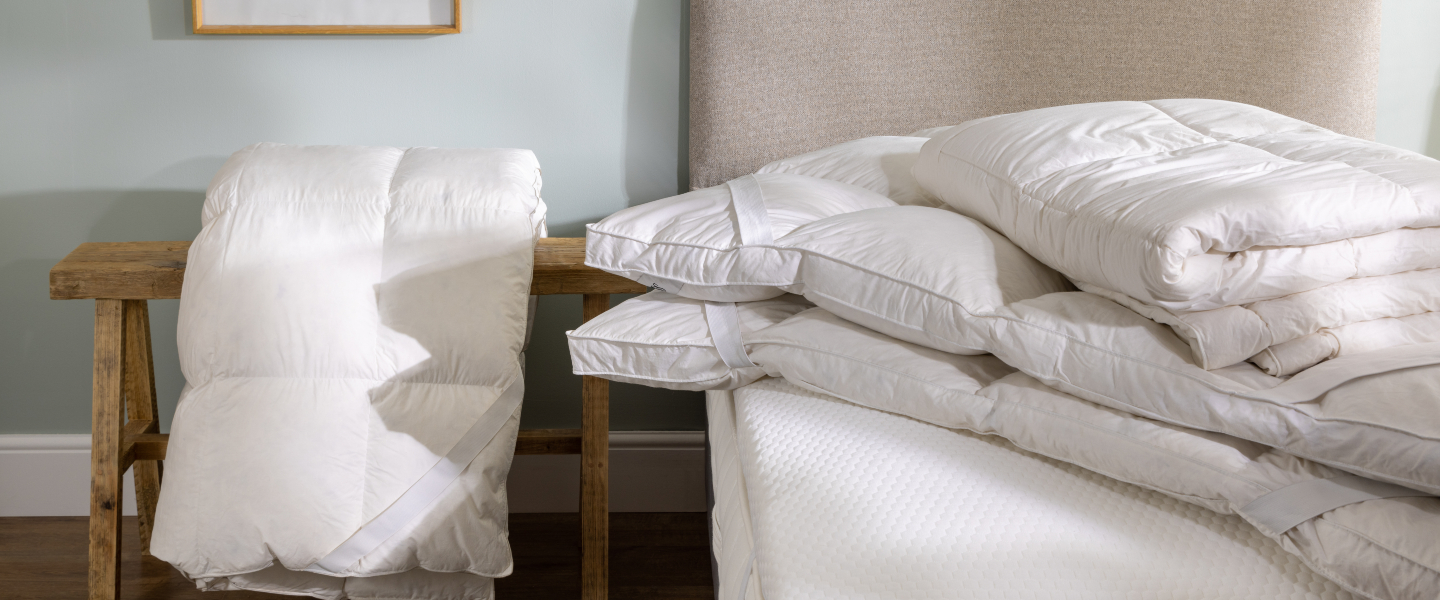 Elevate your comfort with our Soft as Down topper. Made with carded layers of premium hollowfibre layer on top of one another, our mattress topper is soft and heavenly to sleep in.
Due to its natural temperature-regulating properties, you'll experience a more constant temperature while you sleep on our New Zealand Wool topper, even when sharing a bed, to help tackle disrupted sleep. Also, wool is naturally hypoallergenic, making it a great choice for allergy sufferers.
Perfect Protectors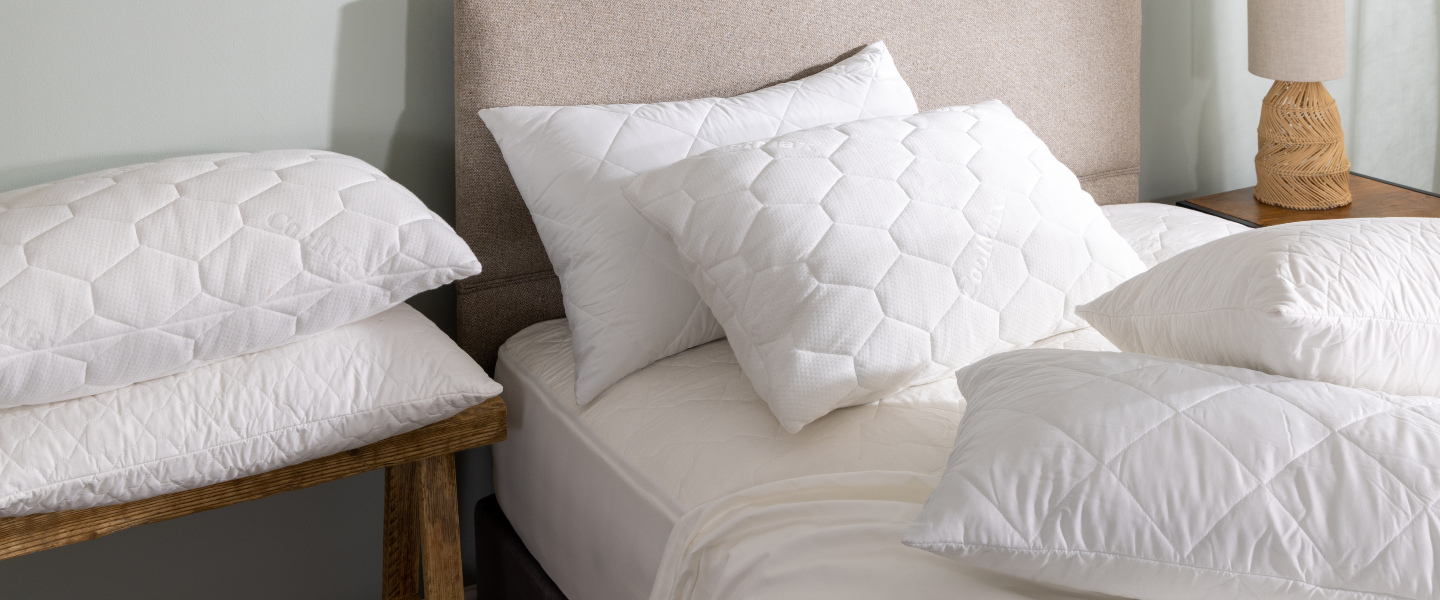 Our moisture wicking Coolmax protectors are fully waterproof for peace of mind, making it the perfect choice to protect your investments. Whether you're worried about spills, stains or accidents, this protector has you covered. Keeping your bed cool and comfortable you'll get quality sleep, night after night.
Our Luxury cotton quilted protector provides both protection and comfort to your sleep sanctuary. With a combination of breathable, absorbent cotton with a polyester liner that protects your bedding, these protectors are the perfect pairing for your mattress and pillows.
---