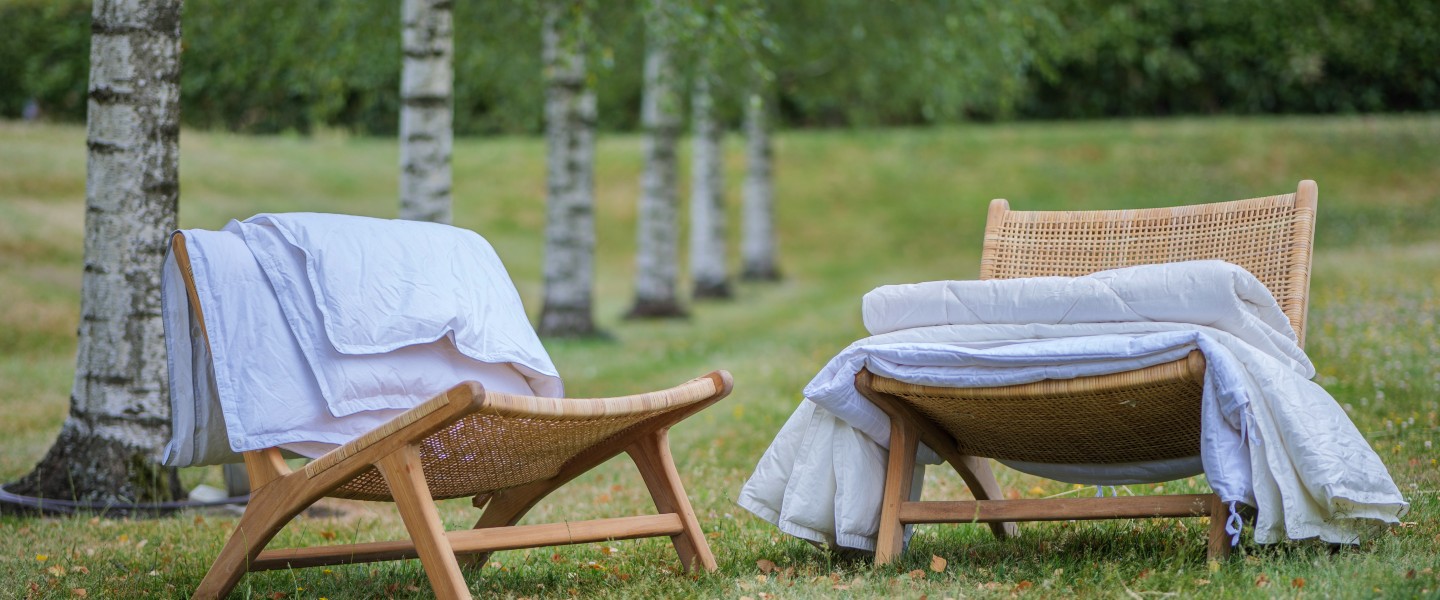 At Soak&Sleep, we believe sleeping in a bed that's just right for you can make the world of difference. With bedding, we understand one size doesn't fit all, and as the seasons change, your bedding should too. As the temperature rises, it's important to consider the materials your bedding is made from, as this can help keep you cool as you sleep.
---
There are a few easy things you can do to help you sleep better in hot weather, including choosing the right bedding for the season. Duvets and pillows crafted with natural materials, such as wool or silk, can help regulate your sleeping temperature for a more comfortable night's sleep. Not only do they help to keep you cool in warmer weather, but also keeps you comfortable when the weather drops.

We've hand-picked some of our Soak&Sleep favourites, designed to help you keep your cool.
New Zealand Wool Collection
Choosing a natural fill, like wool, is an excellent way to keep cool in the summer as it's known for its wonderful temperature-regulating properties. It creates a personal micro-climate, absorbing and releasing humidity into the atmosphere as you sleep. This also means it's great for those who are sharing a bed. Wool is also naturally hypoallergenic, & machine-washable, making it the perfect choice for allergy sufferers.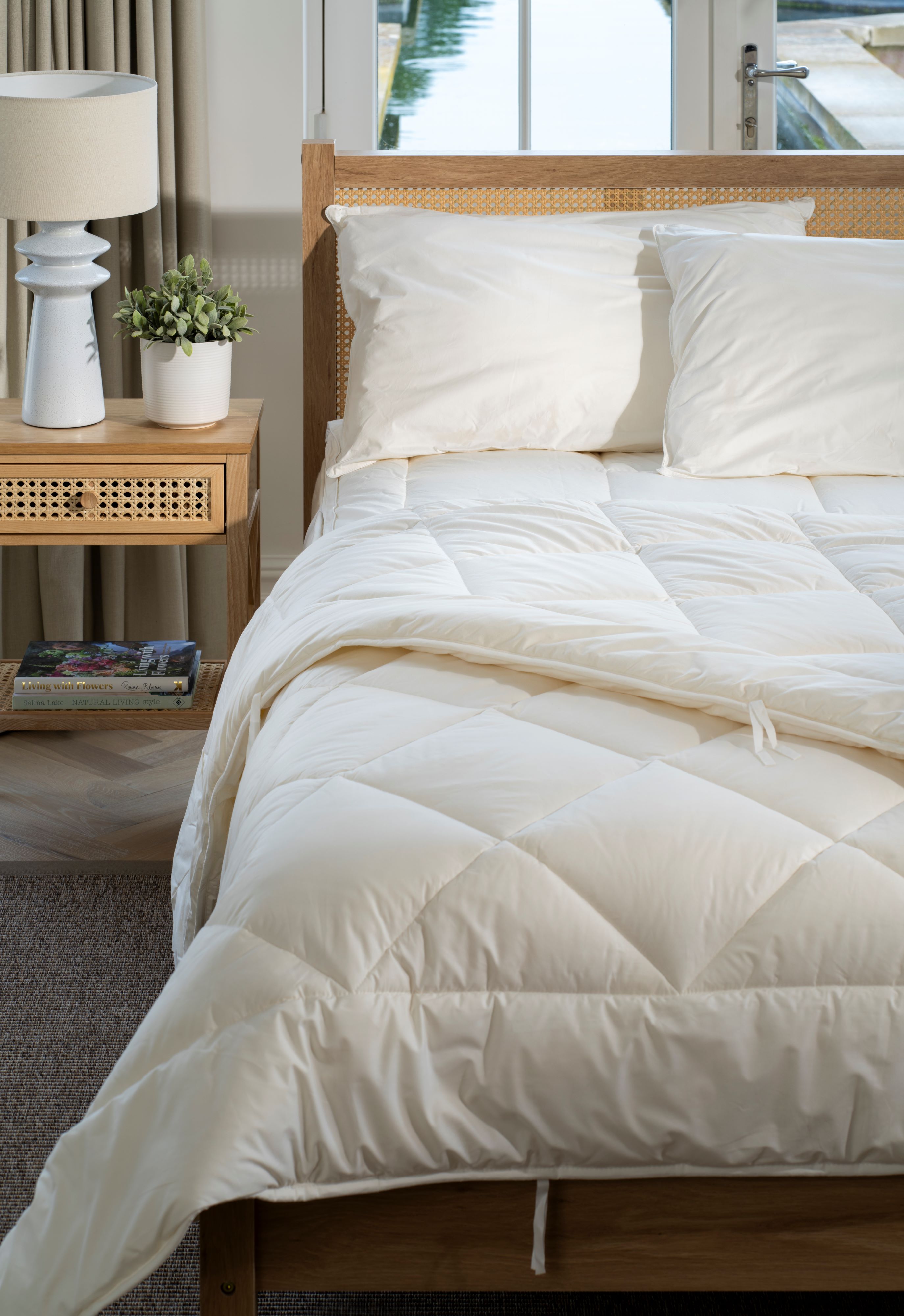 Soft as Down Microfibre with Silk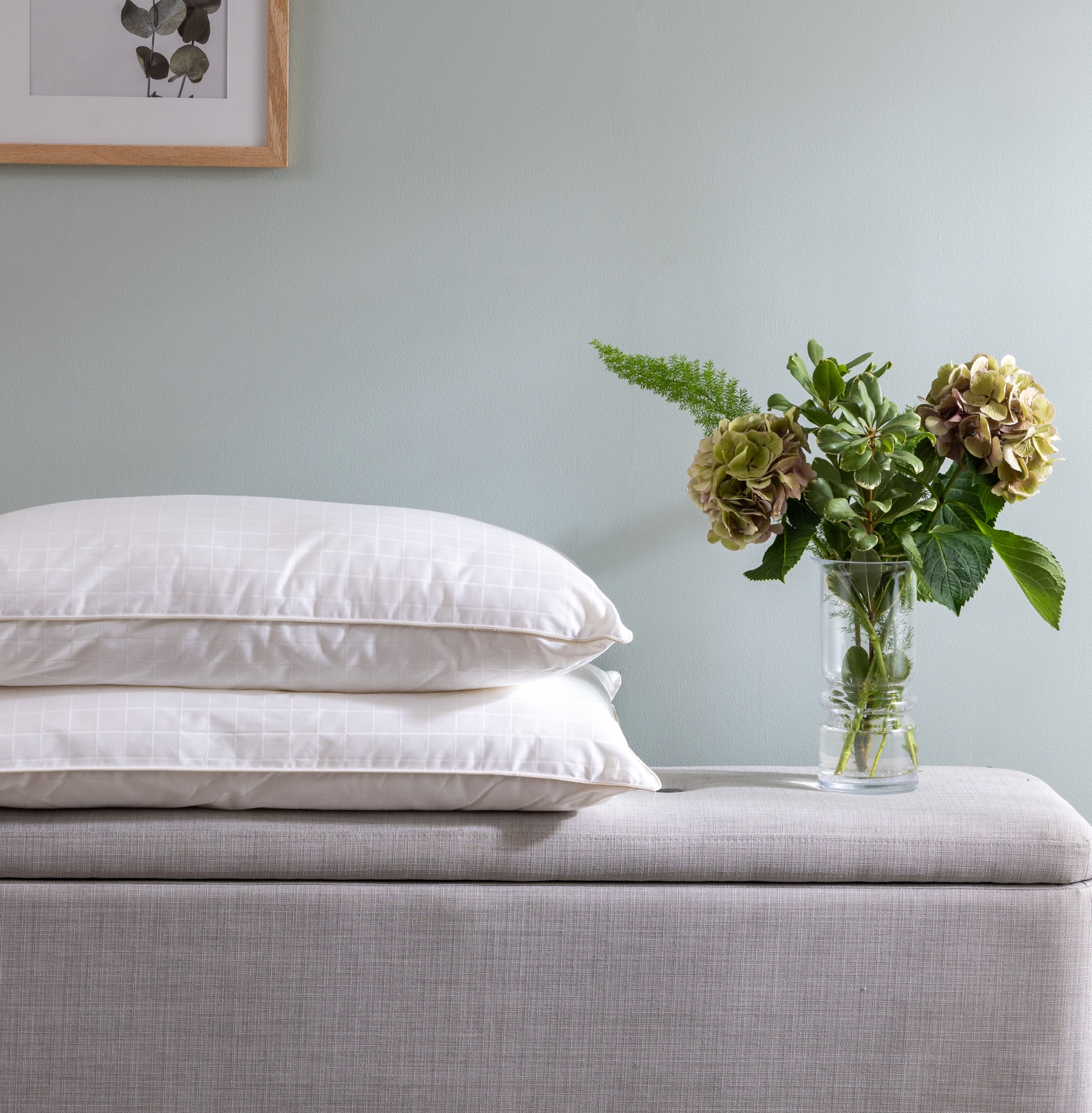 Sleeping under the right duvet for summer nights is essential, a 4.5 tog duvet is ideal. Our Soft as Down Microfibre with Silk collection is filled with a light and silky blown microfibre that feels just like down. The silk is spun by silk works that are fed entirely on mulberry leaves - this is the fibre that helps with temperature-regulation, by wicking away excess moisture as you sleep. It also has a 260 thread count cotton casing for a breathable finish. This lightweight collection is great for allergy sufferers, as it's easy to wash and care for.
Waterproof Coolmax Protectors
Our Coolmax protectors add a breathable layer to your mattress and pillow, with their moisture-wicking abilities to draw heat away from your body, keeping you feeling cool & fresh all night long. This makes it especially suitable for well-insulated homes, summer nights and people who are less able to regulate their body temperature. These protectors also have an edge to edge TPU waterproof bottom layer to keep your pillow and mattress completely dry.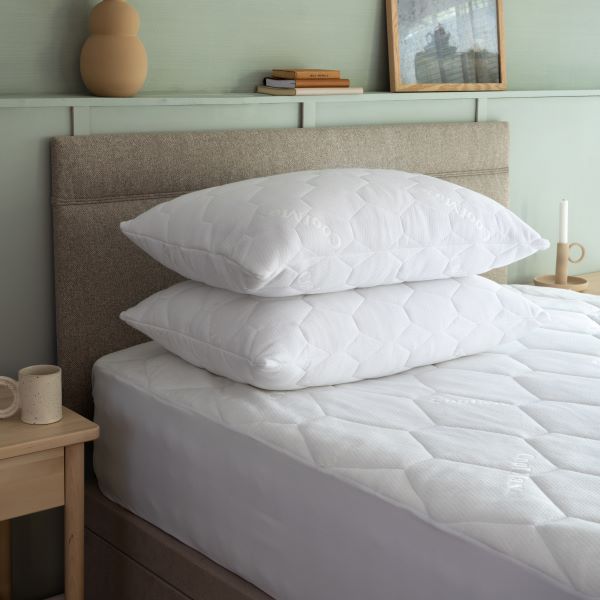 It's not just bedding that affects the way we sleep in hot weather – the bedroom itself can have a big impact. Here are a few tips for keeping your room cool for a more comfortable night's sleep.
How to keep your bedroom cool at night

1. Keep your curtains closed during the day
Keeping curtains or blinds open during the day will allow the beautiful sunshine into your room, however, this will heat your home, making it difficult to cool things down again in the evening. Keep your curtains or blinds closed throughout the day to keep your room cooler.
2. And your windows at night
It may seem a little backwards, but keeping your window closed can help keep your room cool if the air is warm outside. Opening the window can help cool things down at night, but only if there's a breeze. Try using a fan to help move air around the room instead.
3. Ice water
Try placing a bowl of ice or a bottle of ice-water in front of your fan to cool down the air as you sleep.
4. Avoid exercising too close to bed
Exercising too close to bedtime will mean your body temperature doesn't have enough time to drop before you sleep. Give yourself time to cool properly by exercising earlier.
5. Drink more water
Drinking water throughout the day will help prepare & hydrate your body ready to sleep. Try to avoid drinking alcohol as it will deydrate you and sets you up for night sweats.
---
For further information on the best bedding for balmy summer nights, contact our team of friendly expert advisors at Soak&Sleep on 01483 616616.