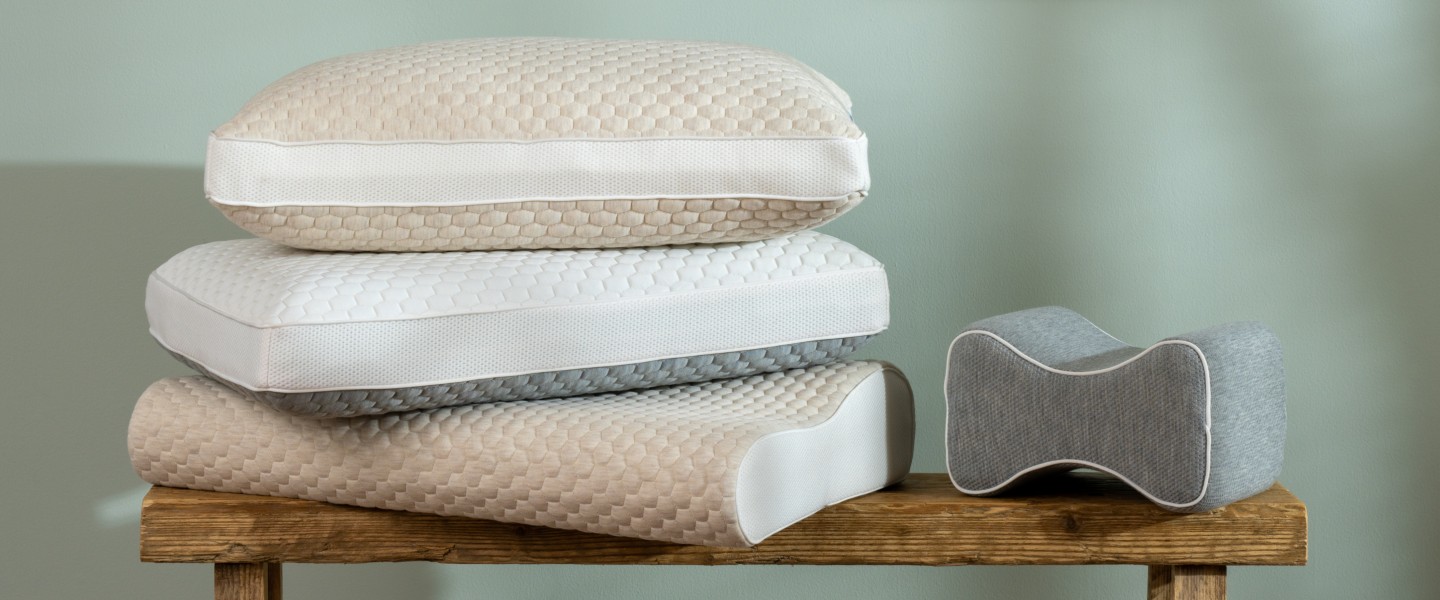 When searching for the perfect bedding, there are many options available. From fills to firmness, it's important to find what's right for your sleep needs. If you struggle with joint pain, or you're looking for a bit more support, then memory foam could be for you. We've outlined the benefits of our innovative memory foam collection below.
What is memory foam?
First designed and used by Nasa, memory foam is created from a polymer called polyurethane. It's a material most commonly found in sofas, mattresses and car seats and maintains its firmness throughout the life of the product.
It works by moulding to the uniqueness of a body in response to pressure and heat, offering a cradle-like feel. By evenly distributing the sleeper's bodyweight it offers wonderful support, and also returns to its original state once the weight or pressure has been removed.
What are the benefits of memory foam?
Its popularity is growing owing to its versatile nature, but what exactly are the benefits of sleeping on memory foam?


Excellent support and comfort, it a

ctively responds to your unique body shape.

A great option for bed sharers as it minimises the disturbances that a sleeper may have by a restless partner.

As it offers such personalised comfort, it helps relieve aches and pains by supporting the body's natural curves.

Memory foam is a synthetic material and therefore a great option for allergy sufferers. The dense structure means it

naturally stops the spread of dust mites.
---
Discover our cooling memory foam collection

Do you love memory foam but struggle with how it withholds the heat? Indulge in a cooler, fresher way to sleep with our Cooling Memory Foam Pillow, Mattress & Topper. This innovative range is perfect for hot sleepers, providing extra freshness & comfort for a blissful slumber night after night.
Memory Foam Cooling Pillow
A Memory Foam pillow that's been designed hot sleepers. Infused with a specialist layer of cooling gel for a finish that's cool to the touch for a fresher way to sleep. The mesh side panels allow for increased air flow and breathability and the quilted fabric provides a super soft sleeping surface.
Memory Foam Cooling Mattress Topper
Our new Memory Foam Cooling Topper is made with cooling gel technology to help you regulate your body temperature as you sleep. This topper has a firm feel and sits at 6cm in depth, plus it has a non-slip coating on the bottom to keep it in place all night long.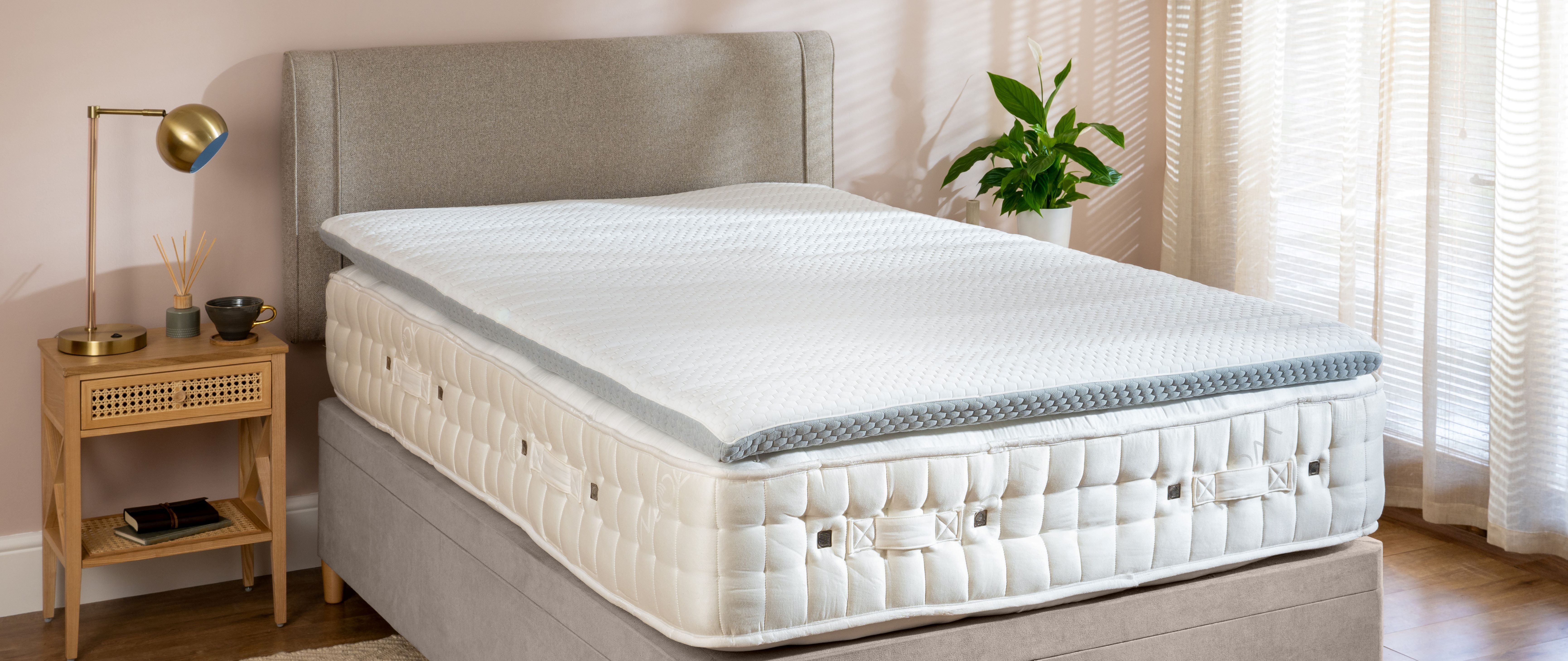 Memory Foam Cooling Mattress
The third specialist product in our cooling memory foam collection is our adaptive Memory Foam Cooling Mattress. Made with a blue gel layer for cooling & high flex white foam for depth. This supportive mattress has a medium-firm sleeping surface that's ideal for side sleepers.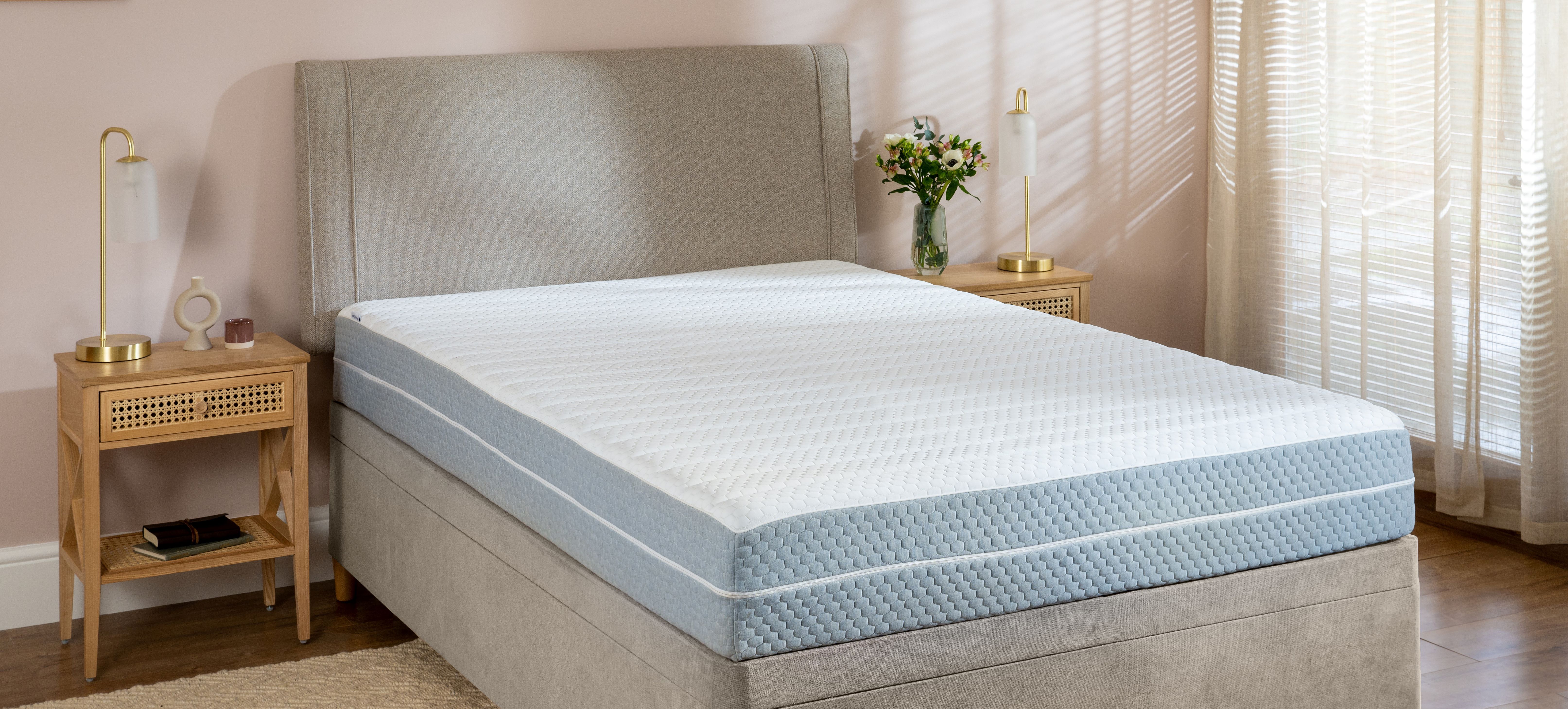 ---
Looking for Memory Foam for tailored support?
Our Classic Memory Foam collection has been designed to provide support throughout different life stages and to help allievate pressure on your spine and joints.
Memory Foam Shredded Pillow
Designed to support your head & neck, this Shredded Memory Foam Pillow offers outstanding personalised comfort, simply remove any unwanted fill to create the perfect pillow depth for you. A pressure-relieving core moulds to the shape of your body to provide optimum levels of support. Perfect for those who sleep on their side or back, our memory foam pillow keeps your spine aligned for a comfortable night's sleep.
Memory Foam Knee pillow
Our Memory Foam Knee pillow is specially designed to ease pressure on your back by encouraging a healthy & natural sleeping position. It's perfect for side sleepers as it can help alleviate tension in the back during pregnancy and offers gentle cushioning to the knees.
Memory Foam Contour Pillow
Find the perfect level of support for neck and spinal alignment with this ergonomic Memory Foam Contour Pillow. With its two contoured edges, each at a different height, this pillow provides personalised support for your neck & shoulders. The ventilated side panels allow for better airflow and a cooler sleeping surface.
Memory foam mattress topper
This Memory Foam Topper is a generous 4.5cm depth that's perfect for bringing additional support to any mattress, suitable for all sleeping positions. The removable case keeps the topper clean & provides a smooth sleeping surface.
---
Which memory foam product is right for me?
At Soak&Sleep, we have a wide range of memory foam products that are designed to help promote the best night's sleep for all life stages and different types of sleepers. Whether you struggle with back and joint pain, or you find yourself getting warm during the night, we have something for everyone. Visit our dedicated Memory Foam page for more details on the collection and find out how it truly can transform your sleep.

If you're still not sure, you can reach out to our friendly Customer Services team on 01483 616616 or email them at info@soakandsleep.com