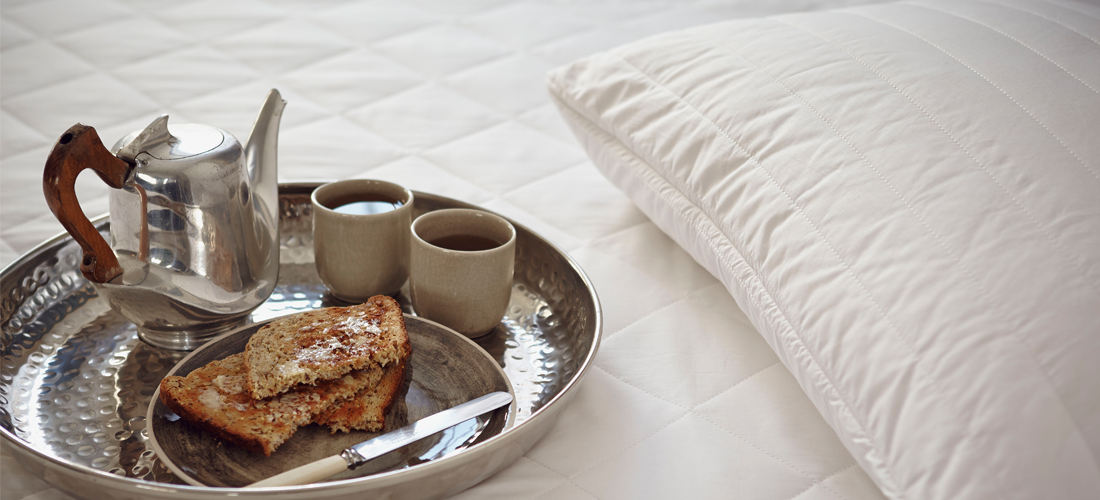 Once you've kitted out your bed in all your favourite Soak&Sleep products, what's the best way to make sure they'll be in the best condition for many years to come? We'd always recommend protecting your duvet, pillows and mattress from occasional spills and stains. But, for those who need something that is completely waterproof, we offer a variety of ranges that'll let you rest without the worry! So which one is best for you?
Should I be using a pillow and mattress protector?
We'd always recommend using a pillow and mattress protector. Not only will it keep your bedding fresh and clean, but, once you've found your perfect products, it'll also help you have a good night's sleep and make your bedding last longer. It's also a cheaper and more eco-friendly option as it means less time washing larger pieces of bedding.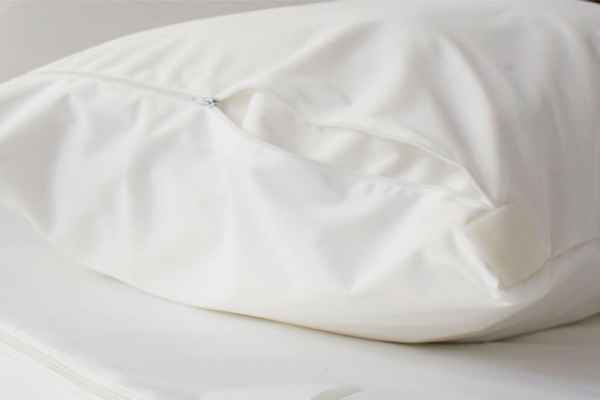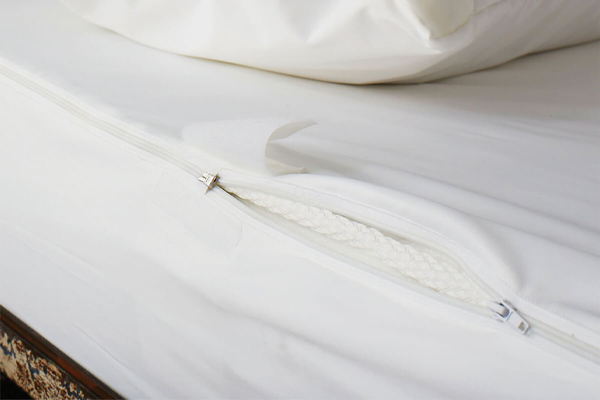 Are all mattress and pillows protectors waterproof?
With so many options on the market, it's easy to get confused as to where you should start when protecting your bedding. If you're looking for added security of a waterproof option, it's best to look for products that have a protective barrier. This is usually achieved through the use of plastic or vinyl.
The benefit of having a protective barrier is that it traps the water, leaving your bedding safe from it leaking through and damaging the fabric and filling.
How do waterproof protectors work?
Waterproof protectors can work in many different ways, but our absorbent pad has been developed and designed as a response to our customer queries. Traditionally, waterproof protection keeps the liquid on top of the surface, but our 'Washable Absorbent Pad' draws the moisture away, so sleepers can stay comfortable throughout the night on a dry sleeping surface. The top cotton layer is treated with 3M Scotchgard moisture management, and the button layer has an edge to edge TPU bottom layer to keep your mattress completely dry.

What are the benefits of a waterproof mattress protector?
For incontinence or bedwetting during the night

Popular for women who are going through the menopause, having a waterproof element is effective to prevent damage to your bedding through night sweats.

Women during their period.
Getting the right amount of sleep is so important to your mental and physical wellbeing, so being disturbed for some can now be a thing of the past when using waterproof protection. If you struggle with night sweats, head over to our sleep solutions page for further information.
Our customer service team are experts in all things sleep, so if you have a query, don't hesitate to get in touch.