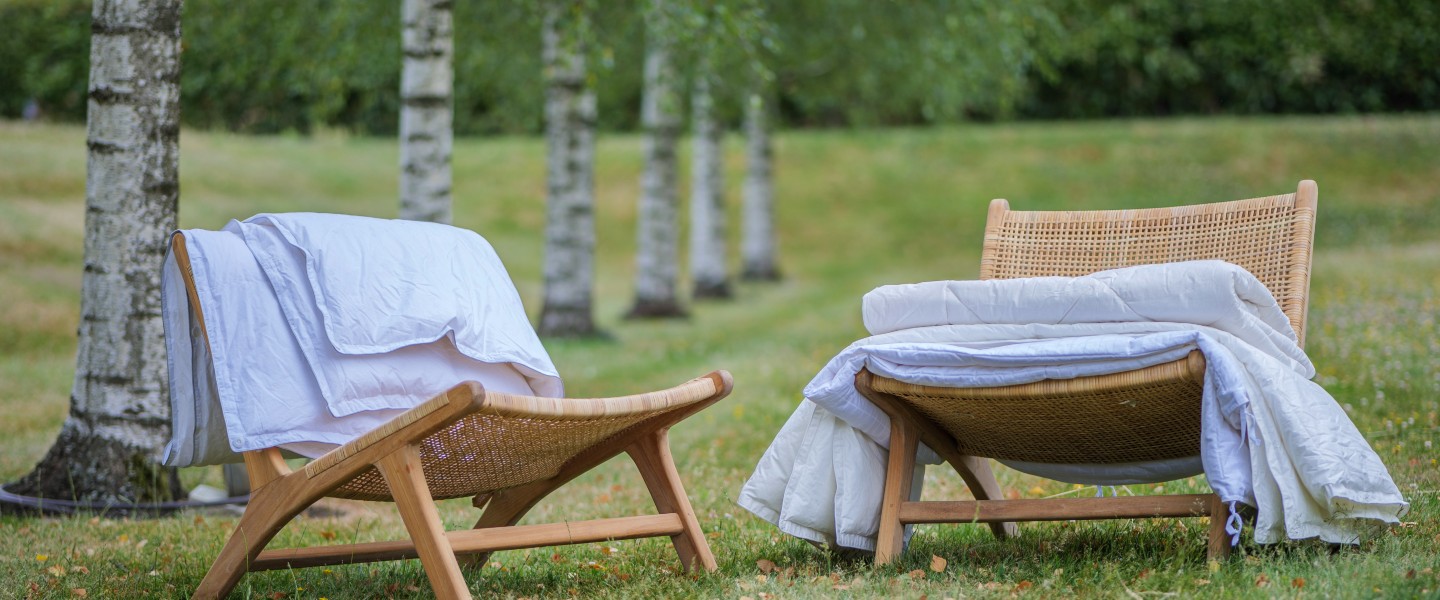 There is nothing better than falling into freshly-washed bed sheets at the end of a long week. But how often should we be washing them? Here are some of our top-tips on looking after your bedding and how to keep that fresh feeling lasting longer.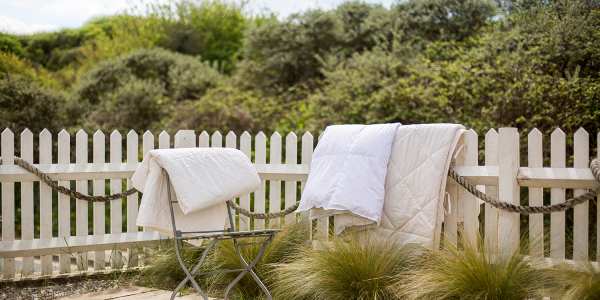 How often should I wash my bed sheets?
As a general rule, you should wash your bed sheets once a week or every other week (keeping a spare set, or two, is handy if your diary is packed out, but also for rotating) If there is someone in your house who suffers from allergies, we would suggest washing once a week is best to keep them as fresh as possible.
White sheets should be washed once a week to keep them looking crisp and to prevent a build-up of stains.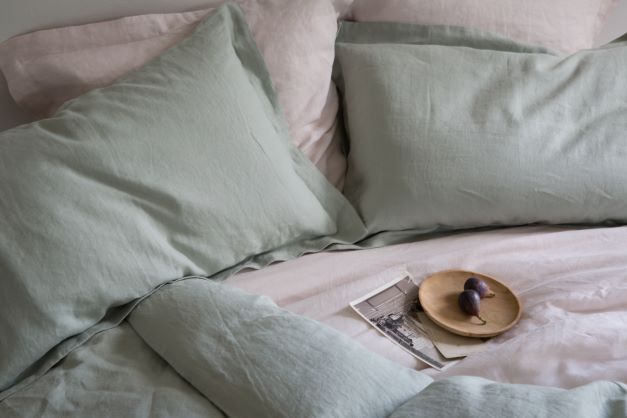 What temperature should I wash my bed sheets on?
There's a lot of debate around the best temperature to wash your bedding, but as a general rule of thumb, we'd always recommend adhering to the care labels and following the instructions.
Most fabrics can be washed at a warm temperature of 40° as this helps to remove dirt, natural body oils and takes care of germs.
Silk bed sheets should be washed at a lower temperature of 30° with a mild, non-biological detergent, or a silk specialist washing detergent.
How should I wash my bedding?
For the very best results, always wash your new bedding before first use.
Most modern washing machines have a dedicated cycle for washing bed sheets - alternatively, it's best to use a normal, gentle cycle. Using a heavy duty cycle will cause the sheets to get tangled and can damage the fibres.
Silk bedding should be washed on a gentle cycle to protect its natural fibres. Top tip - place silk items in a laundry bag to prevent the fibres from catching and snagging.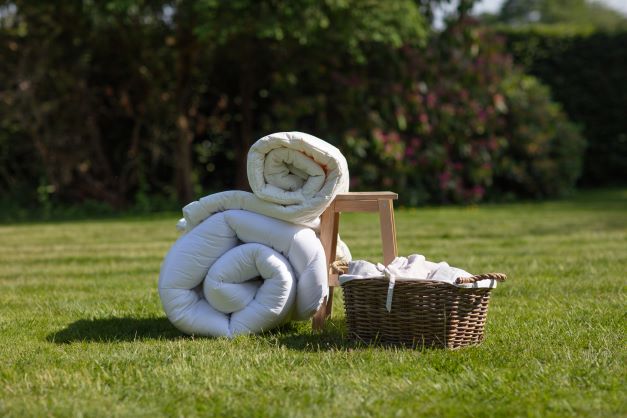 Should I tumble dry bed sheets?
Most bed sheets can be tumble dried, be sure to check the care labels individually first. We suggest a combination of machine and air drying (where possible). Air or line drying your bedding is better for the environment.
Keep the temperature on a low heat and dry items in small loads to allow the sheets to dry evenly.
Remove the sheets from the dryer whilst still slightly damp and hang them out to air dry, this will help to naturally iron out some of the creases.
Hang out your silk sheets to dry naturally in the air - never tumble dry silk sheets as this will damage the precious fabric.
Can I iron my bed sheets?
Iron your bed sheets if you love the soft, luxury look, we recommend removing them from the tumble dryer whilst still slightly damp and ironing on a low heat. Silk sheets can be ironed too but on the coolest, silk setting and not until they are completely dry.
Not a fan of ironing? Our French Linen range is a popular option as it's need little to no ironing due to it's more relaxed, live-in feel.
For light coloured linens, iron on both sides, for dark or coloured linens, iron the reverse side only. Ironing your sheets can help to remove the remaining germs and dust mites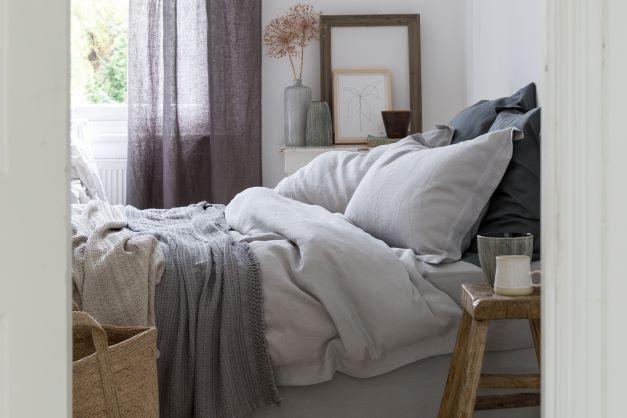 5 handy tips for keeping bedding fresh and clean
1. Use a mattress protector.
Your mattress is too big to go in the wash, whereas protectors can be washed along with your normal bedding cycle. They are handy to keep away nasties from your bedding for those allergy sufferers too.
2. Wash your bedding on its own
Wash your bedding on its own, that way it can move around freely in the washing machine, giving your sheets a more even wash.
3. Vacuum your mattress
Vacuum your mattress once every few months. Use the lowest suction setting with a upholstery attachment. Always check the care guide as some mattresses cannot be vacuumed as it moves the filling inside.
4. Take out the towels
Avoid drying your bed linen with your towels. This can take longer to dry and you may end up shrinking your pillow cases.
5. Wash on a low heat
Wash pillows and duvets on a very low heat, if your washing machine load is large enough - if not, take them to the dry cleaners and leave it to the experts! For best results, leave them to air dry. Always read the care labels before washing.
So there you have it, our expert guide on washing your bedding and keeping that super fresh feeling. You can read more about keeping those white sheets as white as ever, here.
Got any more top-tips, we'd love to hear them! Please feel free to leave a comment below.
Visit our website to discover our full range of products.